While Greta Thunberg is forging the path for youth climate activism worldwide, there is an emerging crop of fresh-faced eco-warriors who are battling climate change right here in the East Bay. Diablo talks to three young award-winning environmentalists who are changing our world with their voices, minds, and determination.
The Political Organizer: Isha Clarke
At just 14 years old, Isha Clarke found herself face-to-face with Oakland developer Phil Tagami. With a group of other youth activists, Clarke confronted Tagami in an effort to stop him from carving a coal terminal through the heart of her community in West Oakland. "It was definitely an adrenaline-pumping moment," says Clarke, now 17 and a senior at Oakland's MetWest High School. "My heart was racing, my palms were sweaty, but it felt right."
The battle against the terminal is not over, but that first face-off lit a fire in Clarke that propelled her to become the leader she is today. "It made me realize how central environmental racism is to the fight for climate justice," she says. "In that moment, I recognized the power of my own voice and how good it felt to stand up for myself and my community."
However, it was a viral video of another confrontation—between Clarke and Senator Dianne Feinstein, over Feinstein's lack of support for the Green New Deal (a proposed national legislative plan for combating climate change)—that pushed Clarke onto the world stage. "I went from being in a very small organizing group against a local coal termi­nal to being in headlines all over the country, doing interviews, and people stopping me on the street," says Clarke, who won a 2019 Brower Youth Award, which recognizes emerging youth leaders in the environmental movement. "It was crazy. But I really felt like a part of something so powerful and important."
Clarke is now a leading member of Youth Vs. Apocalypse, a Bay Area youth-driven climate-justice coalition. Last year, the group organized the tremendously success­ful Bay Area Youth Climate Strike, at which Clarke gave the key address. "I remember getting off BART and hearing an echo of hundreds of voices," she says. "There were over 2,000 people there—it was monumental. Speaking to so many young people from my community was just incredible."
There's much on the horizon for Clarke: college (her fingers are crossed for Brown University), a possible gap year working on election campaigns, supporting the California Green New Deal, and persevering with the no-coal campaign in Oakland. "Whatever I do, I know that social justice will be at the center," Clarke says. "I can't see myself not working on climate issues, just because the situation is so dire. This is what I have to do."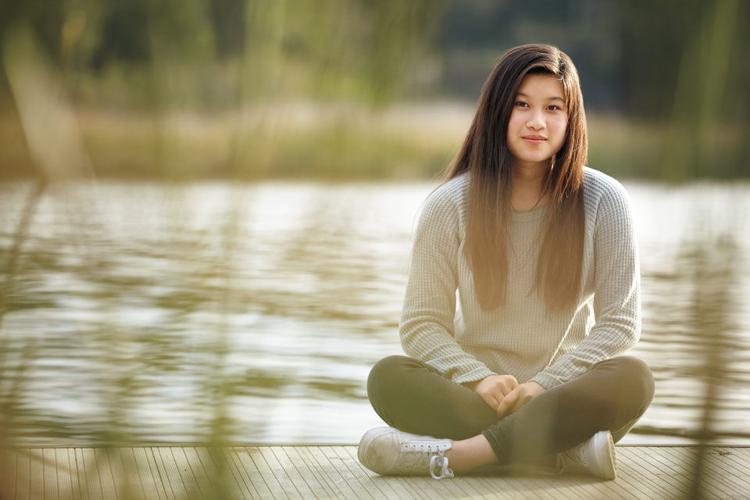 The Scientist: Melanie Quan
Melanie Quan thinks about plastic a lot. Not just about bottles and bags washing up on beaches but all the tiny, invisible stuff drift­ing through our standard filters and into our waterways. Like the thousands of microplastic pieces, some as tiny as a micron, sloughing off of a synthetic fleece garment every time it's washed. "Eighty-three percent of tap water worldwide has some sort of microplastic in it," says Quan, a junior at Walnut Creek's Las Lomas High School. "Microplastic pollution poses an even larger health risk [than other plastics], because it's more easily ingested in the marine food chain, eventually ending up on our dinner plates."
Inspired by the electrostatic smoke precip­itator (a filter used to remove ash from smoke towers and power plants), Quan was just a freshman when she developed an electrostatic filter to remove microplastics from water. "I give the microplastics in the water a charge, and then when they get placed near a mesh with an opposite charge, they are attracted to each other," she explains. "By doing that, I can remove microplastics without having the limitations that our current technologies have."
Quan's filter could be used in everything from washing machines to ocean cleanup projects. The United States Environmental Protection Agency (EPA) was so impressed with her invention that it gave her a 2018 Patrick H. Hurd Sustainability Award. "It was a really huge honor," she says. "I just did this in my free time for fun and never expected it would turn into as big an event as it has."
As if one world-changing invention wasn't enough, Quan has also created a new kind of bioplastic—a project that won her the Amgen Bay Area BioGENEius Challenge in 2019. "Only 9 percent of plastic ever created is actually recycled," she says. "We need more environmentally friendly plastics, so I used algae and the waste products of algal biofuel production to create plastics that are compostable in soil, water soluble, and serve as natural fertilizers."
And this Alamo scientist is just getting warmed up. Currently, Quan is researching potentially dangerous interactions between plastic debris and heavy-metal pollution. "I'm really interested in finding a way to impact the world," she says. "I see myself doing research where I can influence environmental policies or create more sustainable products."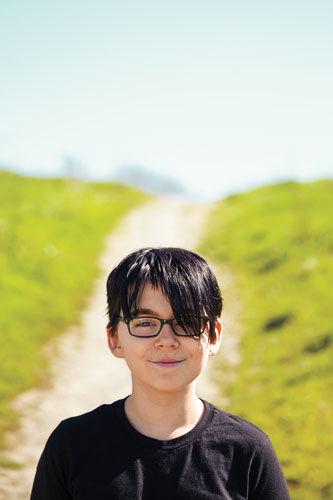 The Grassroots Activist: Julian Jackl
Back in fourth grade, Green Team member Julian Jackl was sorting garbage in Burton Valley Elementary School's cafeteria when something caught his eye. "The majority of the trash was just plastic utensils," says Jackl, now 12 years old and attending Stanley Middle School in Lafayette. "I didn't want kids just tossing stuff into the landfill, so I went to my principal and asked if this was correct."
Jackl had discovered the perils of plastic from watching documentaries such as A Plastic Ocean, and at school when, in third grade, his class had studied leatherback sea turtles. "We learned about how they were mistaking plastic bags for jelly­fish," he says. "The turtles would eat too many bags, and then they would slowly die. It was really sad."
After talks with his principal and science teacher, and several phone calls to Republic Services (Burton Valley's garbage-collection service), Jackl was able to confirm that his school's plastic utensils could not be recycled. "He was really incensed," says Jackl's mom, Chastity Schults. "We said, 'If you are this upset about it, then you need to find some solutions and take it on.'"
And take it on, he did. For more than a month, Jackl spearheaded as many as three meetings a week with the school's vice principal and head of the Parent Teacher Association to persuade the school to stop stocking single-use plastic utensils and to examine viable alternatives. "One of the options we discussed was compostables," Jackl explains. "But, through my research, I discovered that using metal utensils would actually save more money in the long run."
On Earth Day 2019, Jackl's hard work paid off. Burton Valley made the switch from throwaway utensils to washable silverware, potentially saving a staggering 47,000 plastic knives, forks, and spoons from the landfill each year. "I'm hoping other schools and businesses will do the same," says Jackl, who received the Lafayette Award of Environmental Excellence for his achievement. "I'm always trying to save the Earth in little ways, and I'm so proud that I did this." 
Join the Movement
Budding environmental activists can get involved in these local organizations.
350 Bay Area
San Francisco's grassroots climate-activism group 350 Bay Area has chapters in Alameda and Contra Costa counties. The newly founded 350 Contra Costa chapter is cosponsoring a Student Climate Justice Summit on April 18 at the Mount Diablo Peace and Justice Center in Lafayette. 350bayarea.org.
Earth Guardians Bay Area
This organization trains young people to be leaders in the climate and social-justice movements across the world. The Bay Area chapter has about 15 kids from seven different schools at its core, some as young as second graders. Currently, the group is teaming with Youth Vs. Apocalypse to call for the California State Teachers' Retirement System to divest the $6 billion of pension funds it has invested in fossil fuels. earthguardians.org.
Earth Team
Earth Team teaches high school interns about environmental stewardship and hosts environmental-restoration events throughout the year. An April 25 outing at the Upper Sand Creek Basin in Antioch invites volunteers to assist with invasive species removal and litter cleanup. earthteam.net.
Go Green Initiative
Founded in Pleasanton, this national organization brings recycling and other environmental-activism programs into schools. Its summer internship program employs high school and college students to help local governments, businesses, and schools become more sustainable. In 2019, Go Green interns worked to energy benchmark Pleasanton's schools and public facilities, ultimately saving taxpayers more than $1.6 million on energy bills. This year's summer internship program will focus on water.
In 2016, Go Green launched the Local Leaders of the 21st Century club at Pleasanton's Amador Valley High School; it has since spread to schools across the country. The Local Leaders club brings together students and community leaders to work on sustainability projects. Members have implemented on-campus recycling and composting programs, vegetarian and vegan lunch options, and field trips to local landfills, composting, and waste-water-treatment facilities. The club received the 2019 California School Board Association's Golden Bell award. gogreeninitiative.org.
The Sunrise Movement
With local hubs in Berkeley, Danville, Oakland, and San Ramon, Sunrise is a coalition of young people fighting the climate crisis nationwide. The group is actively campaigning in support of the Green New Deal and helps community leaders organize their own climate strikes. sunrisemovement.org.