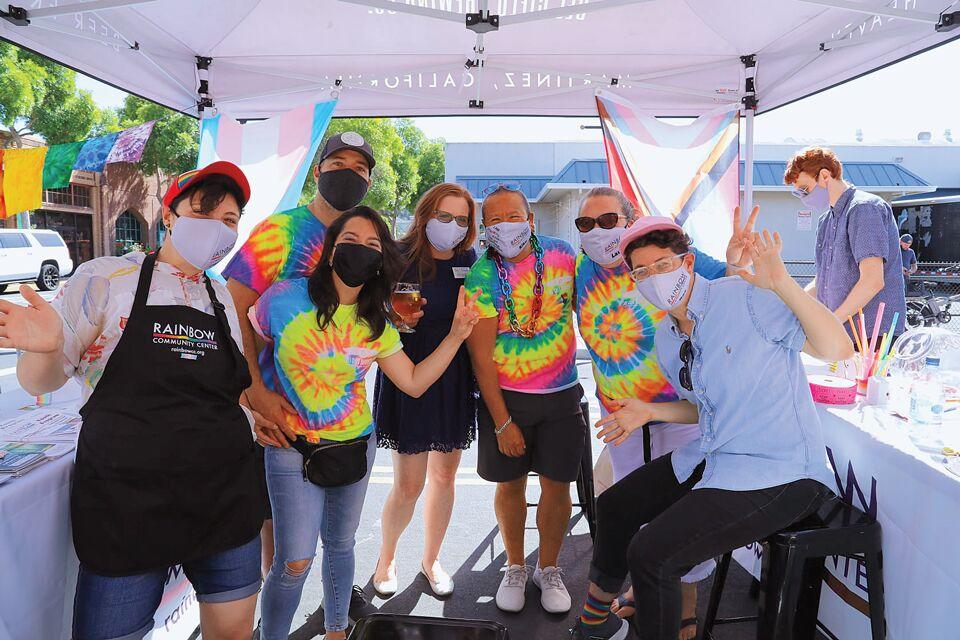 If you see a large, rainbow-colored van on the road in the East Bay, there's a good chance 
Rasheedah Blake is behind the wheel. Blake serves as the housing and youth programs 
director at Concord's Rainbow Community Center, ensuring that young LGBTQ+ people have access to a roof over their heads, food, and other tools for stability and success. The Housing Youth Homeless Program is just one of many offerings for all ages at the center, including health resources, a food pantry, social events, and more.
How did your career bring you to the 
Rainbow Community Center?
I was working in mental health and hospitals for about 15 years, and then I started in adult homeless services in San Francisco. I love Rainbow and what we do for the community.
How does the Housing Youth Homeless Program work?
It is funded by [the California Governor's Office of Emergency Services, and it helps young people find] housing, jobs, clothing, food, medication, and relocation fees. … Before we help them with housing, we place them into a hotel, allow them two weeks to decompress, and then we start working with a case manager to help them figure out what their needs are.
How did issues surrounding LGBTQ+ youth homelessness intensify during 
the pandemic?
A lot of our funding went to safely housing youth in hotels, whereas in prior years it was spent more on clothing, food, and transportation. The need was much, much greater—and we saw a greater need with youth that were ages 17 to maybe 20, as opposed to before the pandemic, [when] they were 18 to 24.
What long-term effects can LGBTQ+ youth homelessness have?
It is truly sad. It's an awakening. It is people feeling like they are just throwaways. Most of them don't want to go into shelters 
because they're feeling like they're not 
going to be understood, or like they're going to be assaulted. When you're young, you're trying to figure yourself out. Then you've got to try to figure out your sexuality, your gender, your pronouns—and then how to survive.
What kind of impact can mental health awareness and therapy have, particularly for LGBTQ+ people?
It's like drinking water during your day. You have to drink water. People have to engage in therapy. With the youth who come into the housing program, that's one of the things that we talk about—that you're important. 
It may not feel like it, because the world 
continues to beat you up and tear you down, 
but you're now a part of the Rainbow 
community, so you are important.
What are some ways that the public has rallied to support the center?
Lady Gaga, each year usually around the 
holidays, donates about 500 pairs of shoes. People come from everywhere. We put it 
on the website: "We've got shoes from 
Lady Gaga," from boots to slippers to sneakers. There are all kinds of connections that we make.