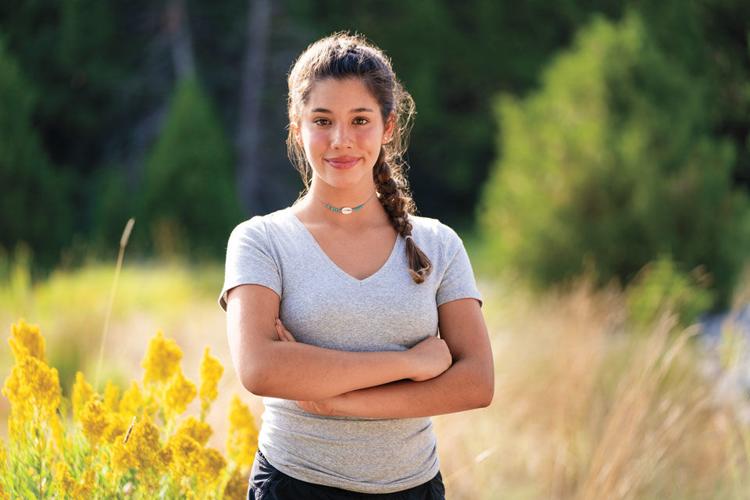 In a time of binge-watching television shows, Martinez teen Sienna Coward is especially interested in watching the new reality competition series Karma. Coward spent three weeks filming the show last summer and has had to keep the results a secret from her friends and family.
"Keeping that secret has been the hardest thing," says Coward, who turns 16 on July 19. "I've had to say, 'You'll have to wait and watch the show!'"
Karma features 18 contestants, ages 13 to 15, who compete in a series of physical and mental challenges in the beautiful environs of the Sierra National Forest. Challenges included balancing on enormous pillars while walking across an ice-cold lake and problem-solving with teammates under stressful conditions. Coward is the only participant from Northern California.
"We were not allowed to have phones or electronics of any kind," she says. "We got to know each other and spent time together, 24/7. We became very close."
Coward says the show demonstrates how social 
experiences and decisions that an individual makes have a ripple effect on others in their community.
"One thing I really love about the show is that it has a great message—the energy that you put into your friendships and the people around you will come back to you," says Coward. "When you see us making friendships in the show, it's very real, because you know those people are going to have your back in the end."
Season one of Karma is available on HBO Max.