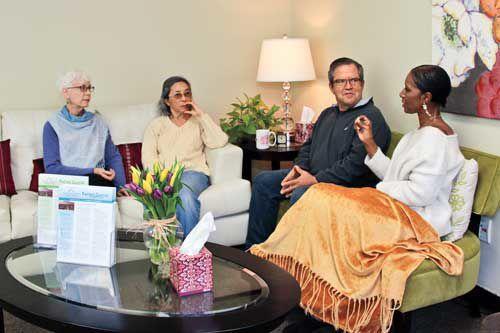 The statistics are startling: At least one out of every three people in the United States will receive a cancer diagnosis during their lifetime, according to the National Cancer Institute—and the numbers are only projected to climb over the coming decades.
But take heart, says James Bouquin, CEO of the nonprofit Cancer Support Community San Francisco Bay Area (CSC), located in Walnut Creek. Thanks to continuing medical advances, among other factors, many cancers are being transformed—downgraded, in effect—from life-threatening illnesses to chronic health problems. "Learning how to live with cancer, with a life that's healthy and fulfilling, is really going to be the theme of our children's and our grandchildren's generations," Bouquin says.
Learning to live with cancer is also, as it happens, the theme of CSC. Founded in 1990 (it was then known as the Wellness Community San Francisco East Bay) and now one of the top cancer support centers in North America, the organization offers free and unlimited psychosocial services, programs, and classes for East Bay residents touched by cancer.
"Cancer calls for a holistic response that is more than just healing our bodies," says Bouquin, who has headed CSC since 2006. "It's about healing emotionally and healing spiritually. To have a meaningful, whole life with cancer—this is what our mission has always been."
An independent affiliate of the international Cancer Support Community, CSC funds its life-enhancing programs (including those at satellite locations in Antioch, Castro Valley, San Ramon, and Vallejo) almost entirely through philanthropy. Last year, corporate and individual donations to the organization totaled $1.5 million. "All of our services are free for everyone, for as long as they need them," Bouquin emphasizes. "It's a profound social justice issue to support those with nowhere else to go."
A Restorative Environment
The existence of CSC, currently tucked away on a suburban street in two unassuming ranch-style buildings, is often a revelation to those whose medical providers refer them there. Yet during his 13-year tenure, Bouquin estimates that 25,000 to 30,000 cancer patients and survivors, as well as their family members, loved ones, and caregivers, have made their way through the nonprofit's doors, seeking the kind of healing that medical treatment alone cannot provide.
On a recent weekday, Margaret Stauffer, CSC's chief mission officer, sits reviewing a sheaf of papers in the center's homey, pocket-size socializing area. "On Wednesday mornings, I get kicked out of my office," Stauffer says cheerily. "We need the space for therapy."
Minutes later, a meditation class lets out, and the halls resound with chatter and commotion. The scene will be replayed over and over through the week, with members (as CSC calls its clients) flowing in and out of therapist-led counseling sessions and support groups; exercise, mind-body, and nutrition classes; and lectures, seminars, and workshops.
Five years before assuming his professional role at CSC, Bouquin became one of those members. In 2001, his wife, Yvonne, was diagnosed with Stage IV colon cancer. Torn between accepting her terrible prognosis (a 3 percent chance of surviving two years) and advocating for an aggressive new treatment, Bouquin came to CSC for decision-making​ counseling, one of the organization's signature services. The couple ultimately opted for the treatment, and today Yvonne, cancer-free and thriving, is among the regulars attending CSC movement and cooking classes.
No integrative cancer-support center (or, for that matter, medical treatment) can guarantee that kind of dramatic turnaround, of course. But the evidence is clear, Bouquin says, that patients who take advantage of programs and services like those offered at CSC are more likely to experience a higher quality of life, and to live longer and with less chance of recurrence, than patients who receive medical care alone. "Virtually everybody who comes here is going to get healthier in mind, body, and soul," he says.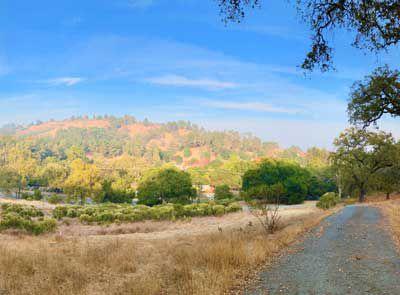 Building a Sanctuary
Bouquin, who majored in human biology at Stanford and studied medical science at UC San Francisco, has long followed research on the health-​enhancing benefits of exposure to nature. And, to his delight, in October 2018, CSC concluded a two-year search for a new, nature-based site, securing a six-acre hillside property on the south side of Mt. Diablo Boulevard, adjacent to the Lafayette Reservoir. "We're very fortunate," he says. "Nothing else comes close to this combination of size, beauty, and accessibility."
Over the next three years, the wooded property once owned by pioneering dairy farmer Gus Macedo and donated by Macedo's nephew and his wife, Ray and Angelina Leal, will become home to a new phase of CSC's identity—what Bouquin calls "a landmark, state-of-the-art, world-class healing center." In keeping with the center's emphasis on nature, 75 percent of the land will remain undeveloped. Visitors will have access not only to indoor and out­door classrooms and exercise areas, but also to walking trails, open-air contemplative areas, and gardens for growing cancer-​fighting vegetables and herbs. A $10 million capital campaign to fund development is set to launch in January, with Danville philanthropists Myrna and Dennis Cheney pledging a $2 million matching gift. (In honor of the Cheneys' generosity, the main building on the new campus will be named for them.)
As in many regions of the East Bay, the vegetation on the Lafayette property is non-native, and CSC has consulted with experts about restoring the area to its indigenous state. A symbolic and perhaps literal healing of the land, the process would take 25 to 30 years to complete, and many of us living today may not see the final result. But then, as Bouquin points out, "No one lives forever, whether we have cancer or not. The gift cancer gives us is forcing us to think about how our lives can be meaningful and fulfilling for the time we have left."
The gift, in other words, is trans­formation. cancersupport.net.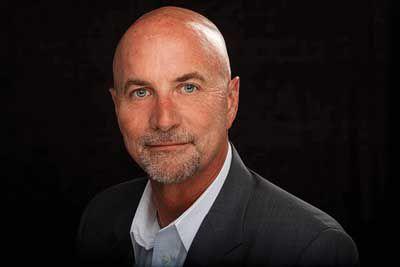 A Life of Service
A troubled childhood inspired James Bouquin to give back.
Supporting others comes instinctively to James Bouquin—who, growing up in the Diablo Valley, was helped through hard times by community members and social-service providers. A high school dropout who ran into trouble after his father, an alcoholic, committed suicide, Bouquin turned his life around, thanks in part to the intervention of a school counselor. He went on to graduate from Stanford and act as an administrative dean for the university, working on behalf of students with disabilities.
Those experiences steered him into a life of service. Bouquin helped to establish the first Ronald McDonald camp for children with disabilities and cancer, and later headed up the Contra Costa Crisis Center in Walnut Creek—where, years earlier, he and his brother had been the agency's first bereavement clients. He also led New Connections in Concord before joining CSC in 2006.
"It's been an honor to lead three different nonprofits serving vulnerable people in this community," Bouquin says. "But [the new CSC healing center] is maybe the greatest gift to give back. It's something that's going to serve the community for a very long time."