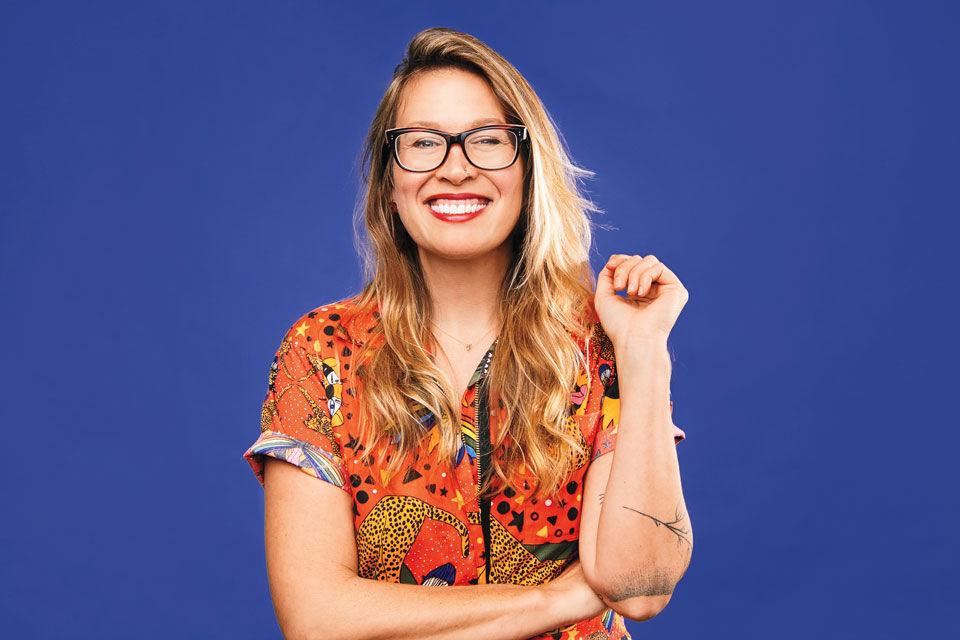 Kate Schatz's sense of social justice dates back to her childhood. "Just before a sleepover, I had read an article about how Burger King was clear-cutting Amazon rainforests for their cattle," says the Alameda-based author. "I was a vegetarian and really into animal rights and the environment. I remember announcing that to everybody, and then I organized a protest. I insisted that the six 12-year-old girls at this sleepover march around the front yard chanting about Burger King."
Schatz grew up in San Jose, where she became enamored with writing. "I always say I wrote my first book when I was in second grade," she says. As an adult, she has published the New York Times best-selling Rad American Women A–Z in collaboration with East Bay illustrator Miriam Klein Stahl, as well as its three sequels. Do the Work! An Antiracist Activity Book, her latest full-length publication, was created with United Shades of America's W. Kamau Bell. The duo, who have been friends for years, are expected to participate in the Bay Area Book Festival this month, held May 6 and 7 in Berkeley.
"It comes out of a particular moment in American history and culture, the wake of the murder of George Floyd," says Schatz of Do the Work! "We both knew that the energy and attention and passion that happened in the summer of 2020 was not going to be sustained. [We felt] that creating a book that could try to harness some of that moment would be a way to extend that energy."
Schatz and Bell were inspired to make an interactive book because of their experiences with parenting during the COVID-19 pandemic. Do the Work! is intended for adult readers and includes a dialogue between Schatz and Bell interwoven throughout. The book has been incorporated into high school and college lessons, company trainings, and church programming. Schatz and Bell are putting together an edition for younger readers.
"[A] reason that books are such an important form of activism is that people can have a personal experience with the content," says Schatz. "When it comes to antiracist work, there's a lot of external work to do. But the work that has to come first is internal and personal." kateschatz.com.