Mark Mastrov strides confidently through the former Comp USA space in Concord, describing the project that he hopes will become the next big thing in personal fitness. While the 51-year-old Lafayette resident has already more than proven his talent as a fitness entrepreneur with the $1.68 billion buyout of his 24 Hour Fitness chain, this current project hits especially close to his heart. With his new UFC Gym, Mastrov is looking to tap into the skyrocketing popularity of competitive mixed martial arts, a spectator sport involving full-contact combat and a huge variety of fighting techniques. Built in partnership with the sport's leading organization, Ultimate Fighting Championship (UFC), the gym offers the usual fitness club amenities—group exercise, treadmills, even on-site childcare. At the same time, it provides space, equipment, and classes that let clients unleash their inner warriors.
There is no actual one-on-one fighting, yet the club does not lack for testosterone. The interior centers around an "octagon" (the eight-sided steel cage in which UFC matches occur), where classes, including multiple forms of martial arts, take place. A Warrior Room features such tough-guy workout regimens as flipping tractor tires. And, the club plans to broadcast each UFC fight for free on a big-screen TV hanging in the middle of the gym.
Mastrov, who has made a career of getting in there and pummeling whatever obstacle presented itself, has been an avid fan of UFC fighting for more than a decade.
"It's kind of got that whole gladiator effect," says Mastrov, who uses the gym to work out. "You've got this whole mano a mano thing going, where [unlike boxing] you aren't just hitting and then ducking and running the whole fight."
"You've got to go at it. They're stuck in a cage, so there's no screwing around."
No screwing around: It's not a bad way to explain Mastrov and his meteoric rise in the fitness club industry, a trajectory he's followed with the same discipline, tenacity, and directness you might see in a UFC cage fighter.
(to see pics from the Concord UFC Gym's grand opening, CLICK HERE)
Looking for His Shot
A former high school basketball and track star who also played in college, Mastrov comes off as a bit of a jock in person, sprinkling his conversation liberally with sports metaphors ("The greatest strength a leader can have is building their team, picking the right players.") and references to A-list athlete friends such as Lance Armstrong, Andre Agassi, and Baron Davis. And, like a high-level athlete, he exhibits a focused intensity along with a no-nonsense directness: "I'm a very up-front, right-at-you person—I tell it like it is," he says.
Raised in Castro Valley by middle-class parents, Mastrov paid his own way through Cal State Hayward to earn a degree in business sciences. In fact, his job during college was heavy lifting: working the graveyard shift stocking shelves at a grocer. But, he knocked it out, and after graduating, he took a part-time job working in a San Leandro gym, where he had been rehabbing an injured knee. When the club went up for sale soon after, he was offered a co-ownership stake, a chance he jumped at, borrowing $15,000 from his grandmother. That club was the beginning of the 24 Hour Fitness empire.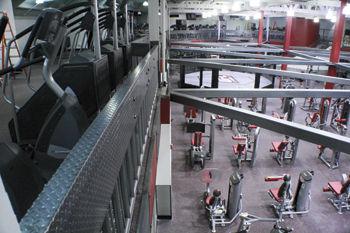 Mastrov's father, Bert, himself a former UC Berkeley basketball player prone to sports metaphors, says his oldest child showed traits early on—competitiveness, loyalty, drive—that would serve him well in the business world.
"He was a very competitive kid, a very loyal kid—he always had a lot of energy," the elder Mastrov remembers. "He's obviously an incredibly hard worker, an incredibly focused guy, and he's been that way from the very beginning."
Mastrov's partner, Leonard Schlemm, worked alongside Mastrov as they grew 24 Hour Fitness into the fitness club chain with the largest revenue in the United States, with more than 400 locations, including international spin-offs in Europe and Asia. Schlemm says that whenever Mastrov saw any kind of impediment to what he wanted to do with the business, he put his head down and went after it.
"When I first met him, he didn't know the difference between a balance sheet and an income statement," Schlemm, a Harvard MBA, recalls. "So, he asked me if I had any accounting books that I could bring in. He would read them on weekends, and within a month, he could take the financial statements from the club and rip them apart, and know exactly what he had to do to keep the balance sheet in line—all from nothing."
Those first few years of building up the business were crazy, hectic times. Mastrov remembers logging 110-hour workweeks, including long stretches when he would sleep in his own bed an average of one week a month. To survive as many rounds as he did, he had to stay in shape. To this day, Mastrov works out at least an hour nearly every day, combining a range of exercises, from push-ups to yoga.
According to Schlemm, no aspect of running 24 Hour Fitness outmatched Mastrov, from the nuts and bolts—learning how to take apart a treadmill and put it back together—to the other side of the business spectrum: Mastrov insisted on maintaining an encyclopedic knowledge of all the people who worked for the company.
"He has an incredible ability to store data on people. With 24 Hour Fitness, we eventually had 400-something clubs," Schlemm says, "but he could walk into pretty much every one, and not only does he know the manager's name, but he knows the manager's girlfriend's name."
Likewise, Mastrov took on the challenge of learning all there was to know about the overall fitness industry, which he witnessed changing from a nightclub-like pickup scene in the early '80s to clubs with a more serious and disciplined vibe, mirroring the health concern of an aging population of baby boomers. Mastrov learned the industrywide trends, as well as the quirks relating to different parts of the United States and the world. Clubs in Southern California needed volleyball courts, while members of gyms in the East Bay demanded swimming pools that were exactly regulation size. German clubs had a common spa area where coed nudity was the norm, while coffee bars were mandatory at all French gyms. Russia presented special challenges.
"After the collapse of the Soviet Union, no one knew who owned anything, so you'd spend months just trying to figure out who a building's landlord actually was," Mastrov recalls. "Then, there was the mafia. You'd get these guys who would show up at the club and tell us to pay them for 'protection.' I'd say, 'OK, here's your money.' It's just how business was done there."
When Vladimir Putin came in as president, the business environment seemed to change: "I don't know what he did, but the mafia just left us alone." Planeta Fitness eventually became the biggest health club chain in that country.
heavyweight champion
Along the way, Mastrov acquired a reputation as one of the best "operators"—fitness club parlance for someone who starts and operates gyms—in the industry. He helped pioneer then-revolutionary innovations such as round-the-clock service, as well as partnering the 24 Hour Fitness brand with such celebrity athletes as Agassi, Shaquille O'Neal, Jackie Chan, and Magic Johnson. "Mark and I hit it off right away; he's a first-class guy," Johnson says of Mastrov, with whom he's opened 14 clubs in California and Texas. Last year, Mastrov was honored with the Lifetime Achievement Award by the National Fitness Trade Journal, becoming the youngest honoree and joining such fitness luminaries as workout pioneer Jack LaLanne and bodybuilder Bill Kazmaier.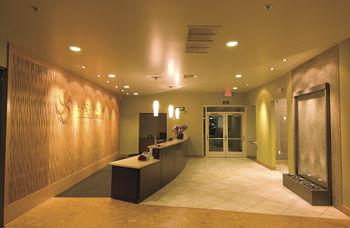 One of the early keys to 24 Hour Fitness' success was charging monthly dues through electronic fund transfer rather than offering the up-front three-year memberships standard at the time. Not only was a monthly contract more appealing to prospective members, Mastrov says, it also promoted better customer service because members had to re-up their memberships every month. While the practice was widely copied within the industry, it also became a source of controversy for 24 Hour Fitness. The fitness chain has been accused of overaggressive business practices and has been charged in class-action lawsuits, alleging that the company charged people illegal fees after they canceled their memberships (the company settled one such suit in California in 2007).
Mastrov calls the lawsuits simply the price a large corporation has to pay to do business in California, pointing out that if the company's legal liability had been deemed extensive, it would not have garnered such a hefty buyout price.
"It's just a lot of lawyers coming in and trying to make money," he says. "I think we run a pretty clean business. I don't think we would have gotten the value we got out of the company if we didn't."
the next round
in 2005, mastrov and Schlemm sold their personal ownership of the company in a leveraged buyout to a private equity firm. Even after the payout, the two retain large stakes, although Mastrov stepped down as CEO and chairman of the board in January 2008, citing differences in business philosophy with the new ownership.
Rather than count his earnings and relax, the self-described "serial entrepreneur" was soon back in the fighting cage, with New Evolution Fitness Company—a private equity firm focused on health and fitness that he cofounded with longtime 24 Hour Fitness executive Jim Rowley.
Their company has hit the ground (or treadmill) running, investing aggressively in a diverse array of niche boutique-style fitness arenas, despite the slow economy: "I think consumers are looking for something different and unique; they don't just want to go into the everyday gym," Mastrov says.
In addition to the UFC Gym project, the company has made other high-profile moves, including purchasing the bankrupted Crunch Fitness, a smaller urban fitness chain best known for its eclectic menu of exercise classes such as cardio strip tease. The company has also invested heavily in YogaWorks, a Southern California–based studio chain that offers multiple types of yoga and Pilates classes. Both companies have opened East Bay branches in the last six months.
That has meant more long hours for Mastrov—not that he seems to mind. He jokes about Crunch Fitness' 11 TV screens being "good for my ADD," and admits that he enjoys juggling multiple projects: "I get bored doing the same thing over and over again—I've got to keep moving." Five hours is a good night's sleep for him. He says he wakes up early in the morning, his mind already racing.
"He's hungry, and he likes to have fun, and I really think that doing these businesses is fun for him," says Philip Button, vice president of Global Sports & Entertainment at William Morris Agency, who has worked on multiple projects with Mastrov over the last eight years.
back at it
So, it's not surprising that on a tour of his three latest East Bay fitness ventures in early October, Mastrov appeared relaxed and completely in his element. Walking into Crunch Fitness on its opening day, Mastrov greeted employees by name, congratulating them on rebuilding the former Bally's gym in Danville's Blackhawk Plaza in just over a month.
"I told him he couldn't do it," he teases a smiling general manager, shaking his hand warmly. At the UFC Gym, he enthusiastically explains a "phenomenal" new piece of equipment focused on building muscle density, not just muscle mass. And, at the sparkling new YogaWorks facility in downtown Walnut Creek, Mastrov speaks expertly about the different types of classes offered, at one point even correcting an employee on the origins of Pilates (it was invented by the German-born Joseph Pilates during World War I).
Typically, Mastrov has aggressive expansion plans for all three companies, hoping to open three new YogaWorks, up to 10 new UFC Gyms, and more than 15 Crunch Fitness locations over the next 12 months. And, it would seem he has reason for optimism, as health and fitness is one industry that has weathered the recession relatively well, seeing an overall growth in revenue over the last year, according to industry data that put U.S. health and fitness club industry revenues at $19.1 billion in 2008. As of mid-November, Concord's UFC Gym had already signed up more than 2,500 members.
Mastrov says that his pace has slowed down, at least slightly, in recent years. In 2002, he got married, and he and his wife, Mindee, didn't waste any time starting a family. The couple has four children ranging in age from 19 months to eight years. He says he tries to no longer work weekends, preferring to spend the time with his family at their home in the Lafayette hills, and the ex-athlete now satisfies his sports jones by playing ball games with his kids at the local park. He says he even wants to take more of a backseat when it comes to the day-to-day operation of his businesses to assume more of a mentorship role: "Let these young guys run hard and learn along the way like I did."
Just the same, that's not to say that you'll catch him channel surfing on the sofa anytime soon.
"If I have to work a 20-hour day like I used to, I'm happy to do it," he says. "I've got a young family, so I always tease my wife that I don't want them to see me sitting on the couch all day."