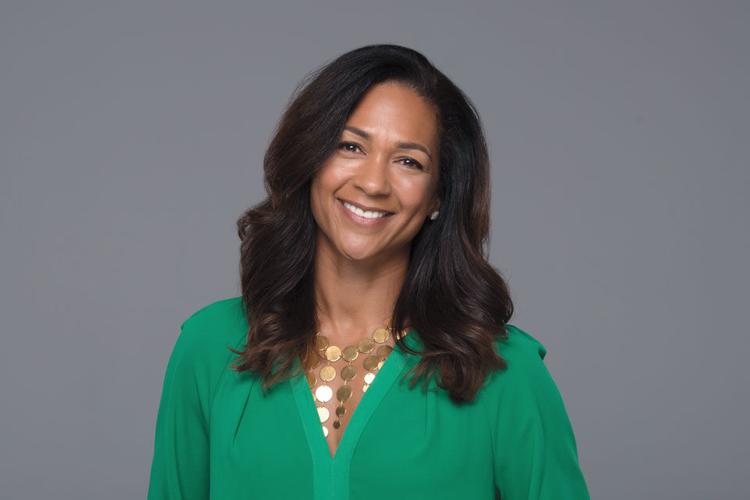 When Kamala Harris accepted the nomination as Joe Biden's running mate, she made history as the first woman of color on a major party ticket. Her vice presidential run also marked an inflection point for Oakland's Aimee Allison, who has been working to amplify the stories and concerns of women of color for years.
A longtime activist, Allison founded She the People—
a national network aimed at elevating women of color in politics—in 2018. A graduate of Stanford University and coauthor of Army of None: Strategies to Counter Military Recruitment, End War, and Build a Better World, she has also hosted the Democracy in Color political podcast and has written for national publications including The New York Times, Essence, and Teen Vogue.
"We are developing a political home for millions of women of color," says Allison, 50. "We have successfully made the case to the broader public that our constituency is powerful, and we are being seen and heard in a new way. 'Women of color' is not a racial identity; it's a political term of solidarity… a voting bloc that could push the country toward a more progressive place where our leaders look like the people who live in this country."
She the People stepped to the center of the political stage when the organization hosted a 2019 policy forum focused on issues facing women of color. Held in Houston, the event included then-presidential candidates Harris, Elizabeth Warren, and Cory Booker, among others. The forum went viral, earning national media attention, "and we haven't stopped since," says Allison.
She the People is currently partnering with Michelle Obama's When We 
All Vote, an organization supporting voter education and turnout, as well as targeting voter suppression ahead of the election on November 3.
An Oregon native, Allison went to high school in Antioch, where her experiences growing up as a mixed-race teen in a mostly white environment helped shape her future path. "Even at an early age, I was looking for belonging," she says. "I was a debate champ and the student body president at Antioch High School and started the [Black student union]. Those things were all part of my cultivating an intentional community."
While in high school, Allison joined the Army Reserves and trained as 
a combat medic. Attending boot camp in South Carolina further opened her eyes to inequity issues. "I got a crash course in the racial, economic, and gender politics of being a woman in the military," she recalls. Allison eventually earned an honorable discharge as a conscientious objector after six years in the service.
Citing Congresswomen Barbara Jordan and Shirley Chisholm as personal heroes, Allison now calls her belief in multiracial democracy a "religion." She says, "It's my whole life's work. … I have stepped into a very powerful legacy and will do my part to prepare the next generation."
For more information, visit shethepeople.org.