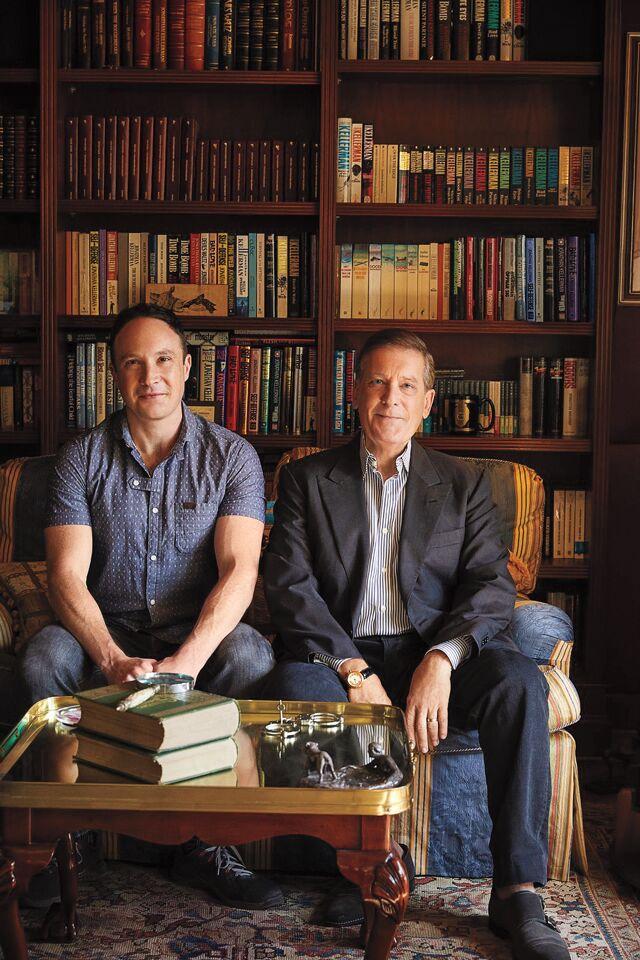 Berkeley author Jesse Kellerman has an illustrious résumé—10 published books (five cowritten with his father), an Edgar Award nomination (among other writing nods), a recognition as the top young playwright in the 
United States, and an 11th novel, The Burning, also cowritten with his father, dropping on September 21.
Kellerman estimates that he began writing as early as age 3 and sold his debut book in his mid-20s. His parents, popular crime writers Jonathan and Faye Kellerman, have over 75 published titles between them, and share the distinction of being the sole husband and wife to have two separate works on The New York Times best-seller list concurrently.
One Thanksgiving, after the publication of Jesse Kellerman's fifth novel, a discussion between father and son evolved into a collaboration on a crime novel duology—a writing process that they say has felt organic from the beginning. "What you don't want to feel when you're reading a collaborative work is a 
tug-of-war, because that's going to take you out of the experience of reading," Kellerman says. The crucial step is countless rounds of rewrites. "[My father] likes shorter paragraphs, and 
I write in longer paragraphs, so the seams stick out on the first pass. You sand them down."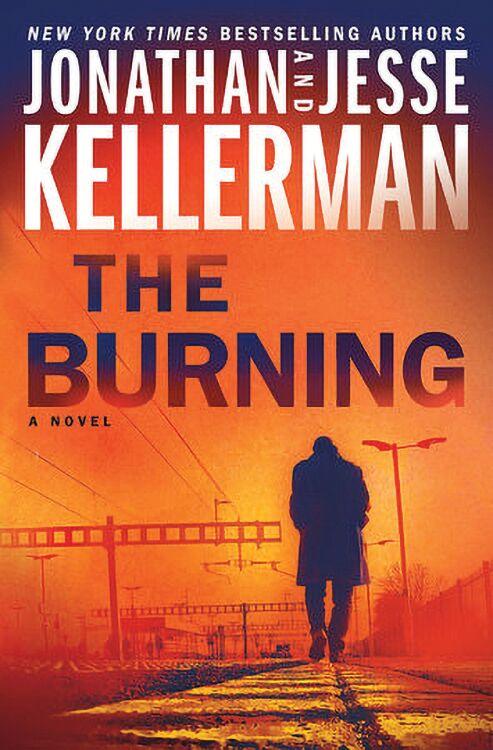 The pair later introduced a series about a coroner's deputy in the East Bay, where the younger Kellerman lives with his family. The first book in the series, the best-selling Crime Scene, focuses on Clay Edison at the Alameda County Coroner's Bureau, whose cases take him around the East Bay. "I've been here 10 years now, which is enough time to have a feeling for what the place is all about but also to still have a little bit of an outsider's perspective," Kellerman says.
Writing together continues to bring joy to both father and son. "My dad is an amazingly easy person to work with. When I feel stuck with a problem, I can call him and be like, 'Hey, guess what, you get to carry the ball a little, I'm taking a break,'" Kellerman says with a laugh.
The Burning finds Edison deviating from his typical cold cases for a thrilling murder investigation amid wildfires and blackouts. Additionally, Kellerman has an independent book in the works, as well as a comic book with writer Owen King, Stephen King's younger son. His chief focus, however, continues to be on three additional Clay Edison stories. "[The East Bay] is a place of great contrasts, and that makes for great story 
interest," he says. "That fundamentally is what crime novels are about—how human beings relate to each other at the most extreme ends of their behavior."