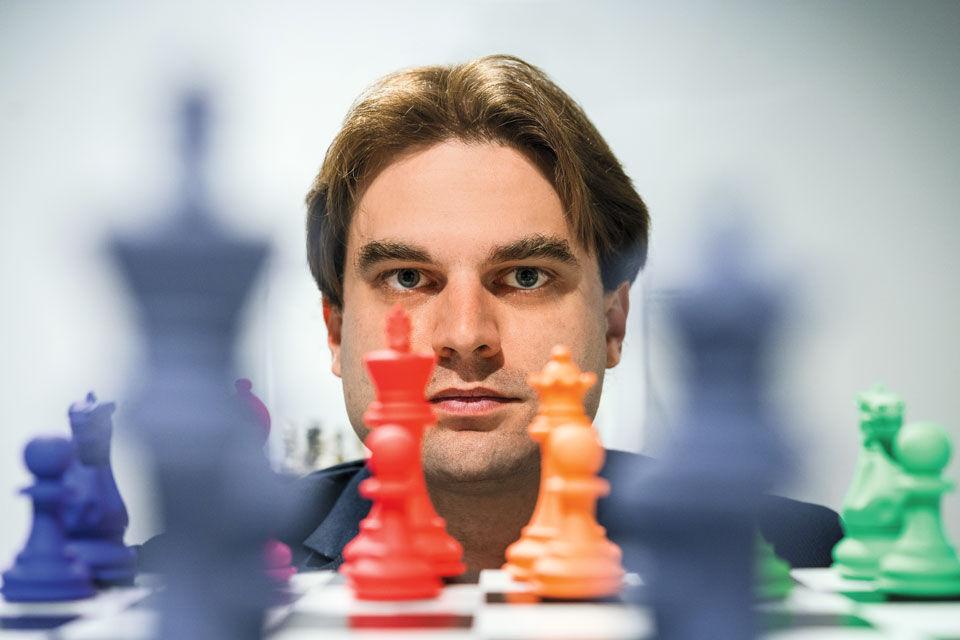 It all started with a potential parental 
nightmare: two young boys and 16 hours 
in an airplane.
Jim and Leslie Shankland were taking a summer trip to Europe with their two sons, Alex and Sam, back in 2001. "We were desperate to keep the kids occupied on the plane flight," says Leslie, "so Jim bought a magnetic chess set and taught Sam the game on the plane. When we got to Europe, all Sam wanted to do was stay in the hotel and play chess."
Shankland was 10 at the time, which might seem young to embark on a chess career. But in the curious world of international grand masters, the youngster was getting off to a late start, since most elite players focus exclusively on chess starting at age 4 or 5.
Unlike almost all of the top players, Shankland actually went to school—in fact, he attended the academically demanding College Preparatory School in Oakland and later Brandeis University. "I wanted him to get a good education," says Leslie. "Then one day I realized that we had to decide if he's a chess player or a student, and I knew 
he was a chess player who goes to school."
In fact, the 29-year-old Shankland has been ranked as high as No. 22 in the world and won the United States Open chess title in 2018. He has also represented the 
United States in the Chess Olympiad, 
and at 29, is just entering his prime as a chess player.
That prime, though, won't last as long 
as most people think. "The peak age for most players is between 29 and 32," says Shankland, "because it takes an incredible amount of stamina to play in a major 
tournament." (Some tournaments can go on for nearly three weeks.)
"I'm a gym addict," adds the Walnut Creek resident. "I work out six or seven days a week, and I eat very healthy. The truth is the best players are athletic young men."
Which means that, yes, Beth Harmon's struggle to find acceptance as a female in the male-dominated world of chess in Netflix's The Queen's Gambit is quite 
accurate—and in fact, Shankland gives the popular series a thumbs-up. "It takes some creative liberties," he says, "but it's by far the most realistic portrayal in the media."
Like almost everything, the chess world has been upended by COVID-19, and restrictions on travel have kept Shankland off the tournament circuit, which has dropped his ranking. He'll be back at it as soon as he can travel—and he has set his sights on regaining his U.S. crown, among other things.
"I have plenty of good years left in me," Shankland says.