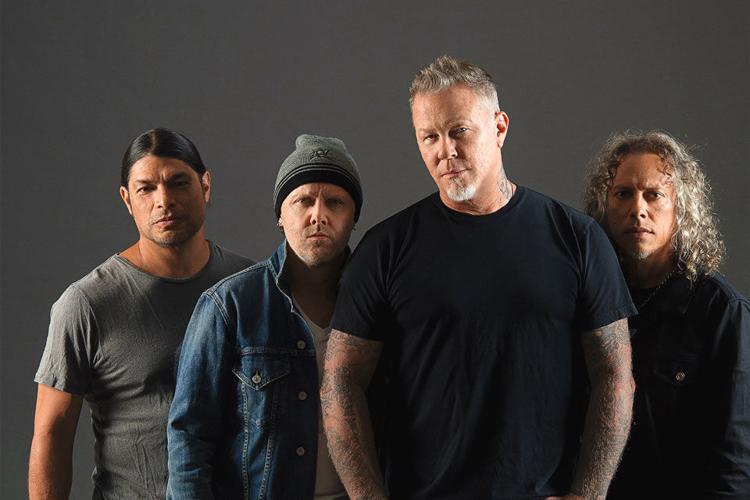 Years ago, the heavy metal legends in Metallica were shacking up in a house in El Cerrito, plugging their instruments into amps in the garage and writing the songs for masterpiece albums such as 1984's Ride the Lightning. Then they would pack their gear into a van, drive a few 
miles on San Pablo Avenue, and play at the 
intimate club Ruthie's Inn.
"I remember doing impromptu shows at Ruthie's Inn," says lead guitarist Kirk Hammett, an El Sobrante native who joined Metallica in 1983. "We just got up on stage and started playing. People were going crazy left and right."
Ruthie's Inn closed in 1987, but Metallica kept rocking—the band has sold 110 million albums worldwide and was inducted into the Rock and Roll Hall of Fame. Last fall, Metallica teamed up with the 80-piece San Francisco Symphony to christen the Chase Center with two concerts 
covering the band's work. Fans came from all over the world for the sold-out shows.
Those who didn't make it will be thrilled to tear into S&M2, Metallica's new live album recorded with the San Francisco Symphony at the Chase Center last year. The album was released in LP, CD, DVD, and Blu-Ray versions, all from masters recorded with extraordinary technology to allow the listener to experience the next best thing to 
a seat by the soundboard. Meanwhile, Metallica is spending its time in quarantine working on new material.
Of course, high-tech recording equipment and safe-distancing guidelines are no match for that small garage in El Cerrito, where the band crafted its early efforts. Drummer Lars Ulrich even sent out a request to locate the garage while visiting the El Cerrito home with the band in 2016.
"A couple years ago, we thought it would be cool to come over and see if we could buy the garage from the people that lived here, and we were going to put it inside [Metallica's headquarters in San Rafael]," Ulrich said, according to Blabbermouth.net. "But the garage is long gone. Whoever's got the garage, please return it. Maybe we could finish the new record quicker if we were in that [expletive] garage." metallica.com.