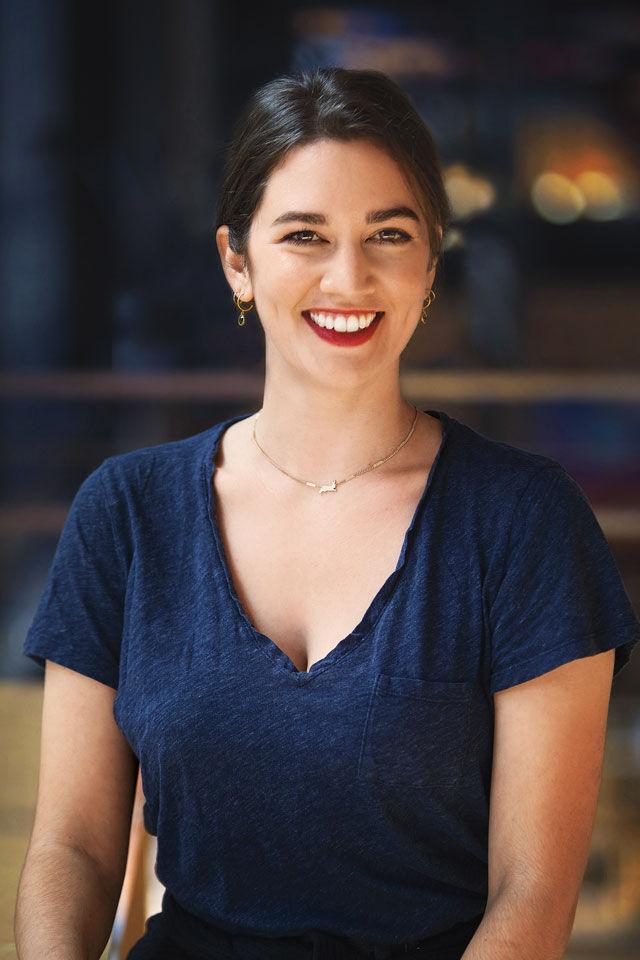 As a child, Madeline Sharafian used to hike with her parents and sister along the open-space trails of Briones Regional Park near their home in Lafayette. During their walks, the Sharafian family would often stop to watch wild rabbits poking in and out of a bank of shrubbery.
"I would get so excited to see the cottontails every time," says Sharafian, whose fascination earned her the nickname "Rabbit" at a young age. "I knew there was a system of burrows under those bushes, and I was so curious to know what it was like down there."
Fast-forward two decades, and Sharafian has created an imaginative interpretation in Burrow, a six-minute short film that will be attached to Pixar's next feature film, Soul, on December 25. Burrow follows shy Rabbit, who has a blueprint for a simple 
underground home. As Rabbit begins to dig, neighboring creatures poke in to say hello—each has a dwelling that is far more elaborate than Rabbit's planned home, causing Rabbit to dig deeper underground to hide in isolation. Ultimately, the creature community comes to Rabbit's rescue, offering a hopeful message: It takes an (underground) village.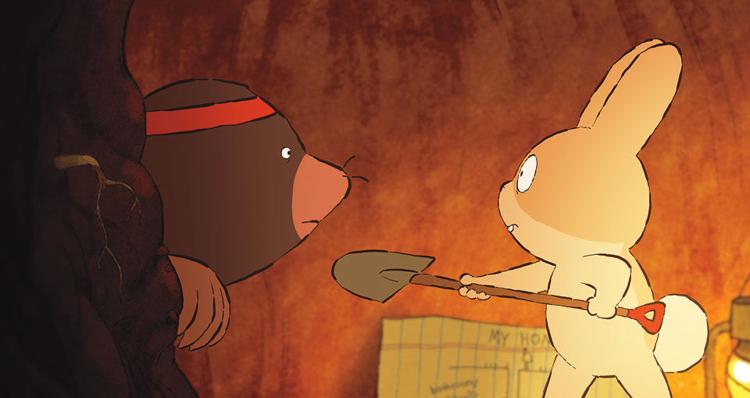 Along with the inspiring message, the real delights in Burrow are the elaborately complex network of tunnels and interior dwellings where ants, frogs, worms, and a badger live cheerfully sophisticated lives. The world Sharafian's film 
brings the work of Richard Scarry's Busy, Busy Town and Kenneth Grahame's The Wind in the 
Willows to mind.
Sharafian, who has been working at Pixar since 2015 and contributed to features Coco and Onward, says having Burrow picked as the Pixar short film that will introduce Soul is an accomplishment beyond her wildest dreams.
"When I was told that [Soul director] Pete Docter had picked my little movie, I just couldn't believe it," says the Acalanes High School alum. "[Docter's 2003 film] Monsters, Inc. is my all-time favorite Pixar movie. I used to watch the DVD while drawing my own little doodles, and when the movie would end, 
I would start it over again and just keep drawing."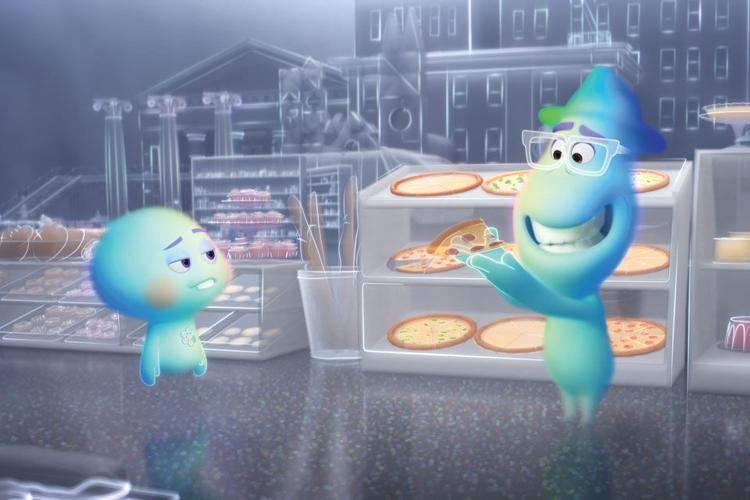 Soul Secrets
Pixar's next feature, Soul, gives fans of the Emeryville animation studio a holiday treat on December 25, when the film debuts on Disney Plus. The film follows an aspiring jazz musician on his journey through the Great Before, a fantastical place where new souls get their personalities and interests before going to Earth. Jamie Foxx, Tina Fey, and Daveed Diggs will voice characters in the film.
Pete Docter, who has directed some of Pixar's most imaginative and emotional films, including Monsters, Inc. and the Oscar winners Up and Inside Out, is behind the camera again for Soul. The Lafayette resident was named Pixar's chief creative officer in 2018.
The idea for Soul was inspired 23 years ago, after the birth of Docter's son. "The idea really started when Pete's son was born, and seconds after he was in the world, Pete looked at him and he was already there, like who he was, his personality," according to producer Dana Murray. "I think that the ultimate question was, 'How does that happen?'"