This month, Diablo is listening to the audio autobiography of an influential rocker and sending congratulations to a local speech and debate team that recently received best-in-state honors for the first time. Meanwhile, we're impressed with a football player's inspiring story, excited about an out-of-this-world educational partnership, and impressed by an ICU nurse's method of getting her game face on.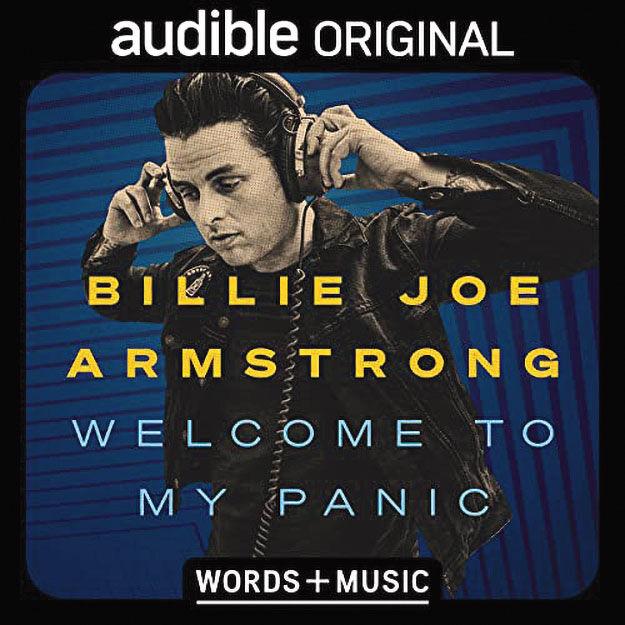 Rocking Reflections
Green Day lead singer Billie Joe Armstrong has another hit with his autobiographical Welcome to My Panic. The Audible Original release has Armstrong telling stories about growing up in the East Bay, listening to his 
older siblings' records, losing his father to cancer in the fourth grade, and watching punk bands at Berkeley's legendary 924 Gilman Street as a teen. 
The nostalgic, thoughtful audiobook features new recordings of some of Armstrong's biggest hit songs, making it a terrific release on the 
Audible platform.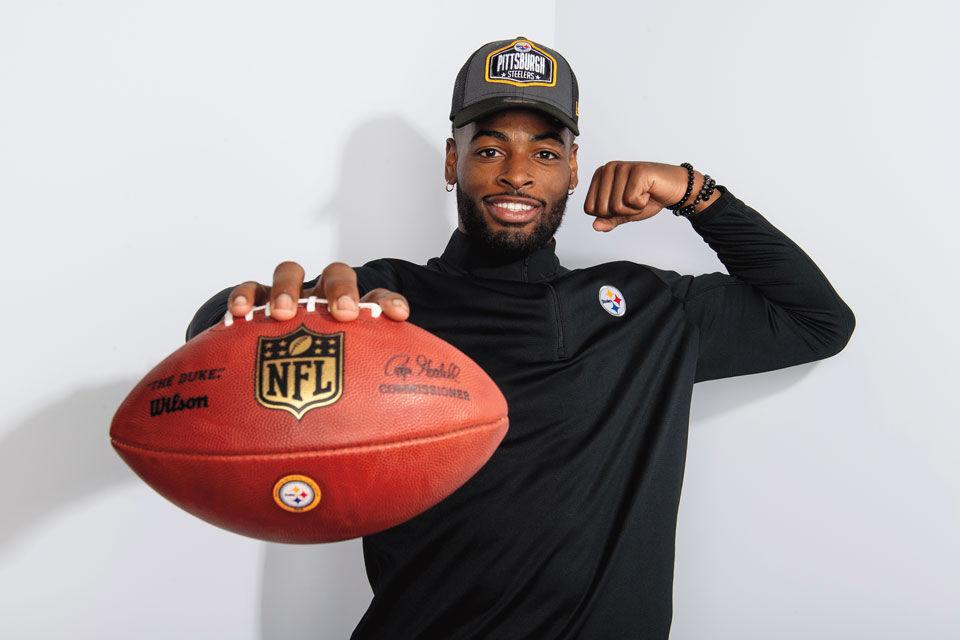 Football Phenom
Big congratulations are due to running back Najee Harris, who was the 24th overall pick in the NFL draft in late April. The Pittsburgh Steelers selected Harris, who was living in a Richmond homeless shelter at age 12 before moving to east Contra Costa County, where 
he became a star running back at Antioch High School. Harris was surrounded by 
friends and family in Emeryville during 
the nationally televised draft, and he was 
sprayed with champagne when his selection was announced by NFL commissioner 
Roger Goodell.

 

Winning Arguments
Diablo Valley College's speech and debate team recently earned first-place honors at the California state championship, the first time the junior college has ever won the title and the best performance by any school in Northern California in more than 45 years. Fifteen DVC students participated in the four-day online competition, tackling topics such as anti-Asian discrimination, Black culture in art, and the dangers of criminalizing sex work.
Act Local, Think Intergalactic
Oakland's Chabot Space and Science Center announced a new relationship with NASA's Ames Research Center in Silicon Valley, and 
a collaborative exhibition called the NASA 
Experience will open at Chabot in November. In addition to science, technology, engineering, art, and math (STEAM) programming at Chabot, the two organizations will team up to create educational experiences in Oakland schools and libraries.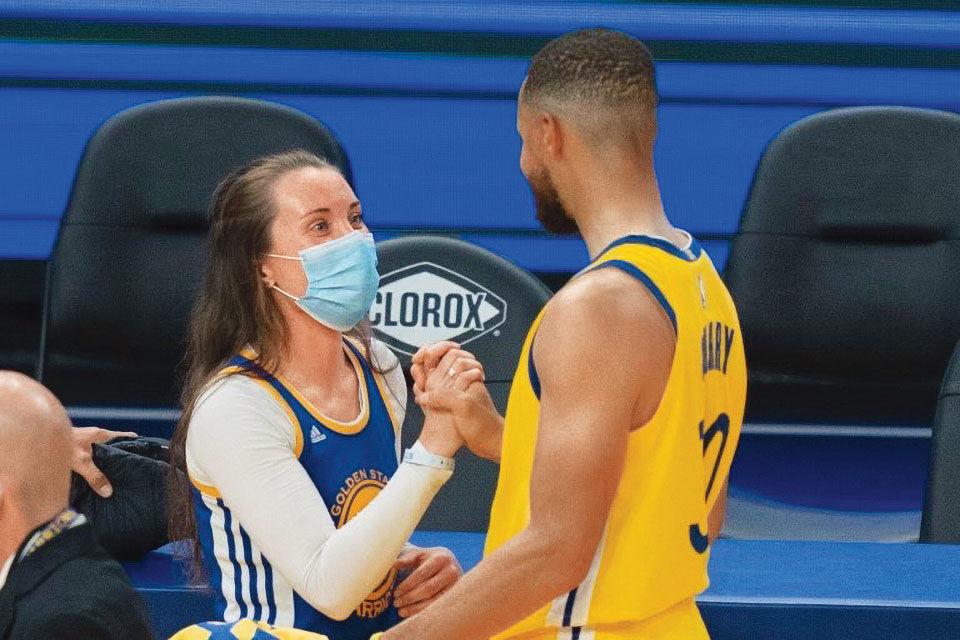 Hoop Dreamer
Golden State Warriors star Steph Curry delighted the medical staff at Sutter Health's Alta Bates Summit Medical Center in Oakland with a 
Facetime call to Shelby Delaney, an intensive care unit nurse with an appreciation for the Warriors. Delaney had posted a picture to Facebook in which she was wearing a Curry jersey under her medical coveralls, as a way to "summon her inner warrior" while dealing with COVID-19 cases.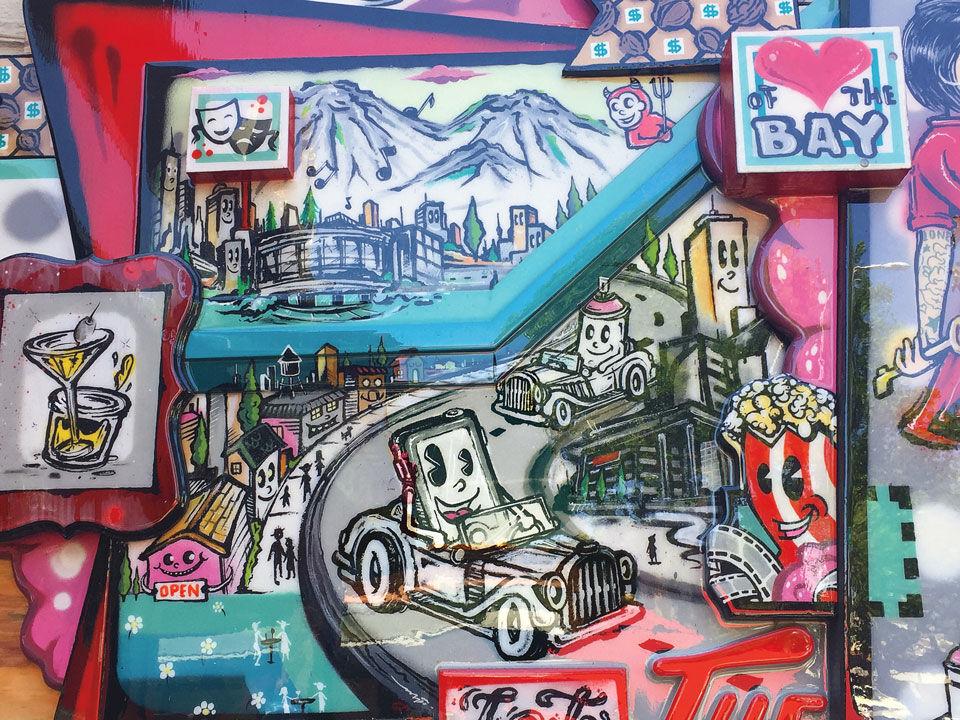 Photo Contest
This candy-colored mural recalls Walnut Creek's history as the Saturday night cruising capital of the East Bay, just one of several connections to American Graffiti this location has. Do you know where it is? Go to diablomag.com/contests to enter your best guess. One correct entry will be picked at random and the winning entrant will receive a gift certificate for Koi Palace in Dublin.