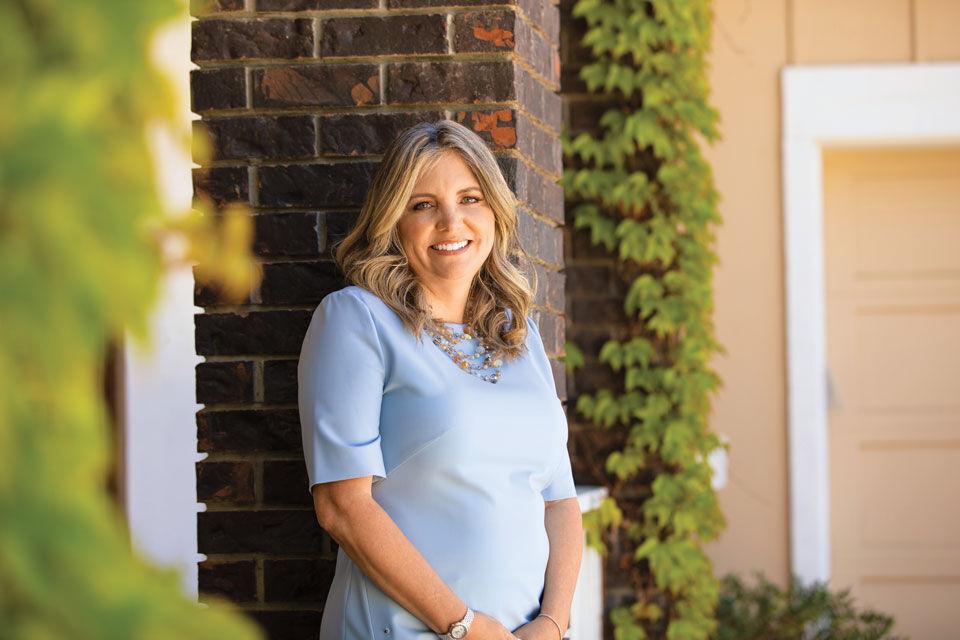 June 15 is World Elder Abuse Awareness Day, a fact Jill Henderson knows all too well. Henderson, a Contra Costa deputy district attorney, has spent nearly a third of her 23-year career 
working on cases involving physical, sexual, and mental abuse of the elderly, as well as neglect, abandonment, and financial 
or material exploitation of senior citizens. The details of the cases can be disturbing, infuriating, and tragic, but Henderson was drawn to take on this critical fight and asked for elder abuse work.
"I like serving the vulnerable segment of our community," says Henderson, who supervises the elder abuse and domestic violence units in the DA's office. "The elderly need that special attention."
Diablo met with Henderson to discuss some of her memorable cases and how readers might look for signs of elder abuse in their communities.
Mental Health Issues
Henderson says that a substantial number of the elder abuse cases 
she prosecutes have a mental health component. One such example 
is a terrifying incident involving an elderly couple from Alamo, 
who had an adult son living in an RV on their property. The son had schizophrenia, for which he was prescribed medication. When the son went off his meds, he lashed out violently at his father.
"The son had a psychotic break," says Henderson. "He tortured his elderly father in the garage for hours, breaking his fingers with 
a hammer."
As gruesome as the incident was, Henderson says the family's situation is not unusual.
"It is not uncommon for parents to have an adult child with mental illness living at home," says Henderson. "The parents feel a responsibility to care for their child, or they don't want the child to be institutionalized. Problems arise when they might not be capable of providing ideal care anymore as they get older."
In the Alamo case, the son pled not guilty by reason of insanity and was sent to a state facility.
"Many families just want to get help for their child; they don't want the child to go to jail," says Henderson. "As a prosecutor, I have a lot of sentencing options, but I can't just tell the family what to do after a violent incident like that has occurred. For that reason, we try to teach prevention—it's important to make sure that families in such situations know all their options in advance of such a tragic incident."
Financial Offenses
A frequent type of elder abuse involves 
financial exploitation. Henderson refers to 
a case in which the family of a Rossmoor 
retiree hired a local college student to provide cleaning, light chores, and companionship. Things were going well until the student came across the retiree's checkbook.
"The student stole the victim's checkbook and wrote more than $200,000 in bad checks," says Henderson. "The victim didn't tell her adult children until the money was all gone."
In this case, Henderson was able to 
help the victim receive about $150,000 in restitution, but she says that such an outcome is very rare.
"Most people don't see a penny," she says. "We can get restitution ordered, but collecting it is very difficult."
A critical part of avoiding such financial abuse is to keep a vigilant eye on bank accounts, credit card statements, and other financial records. If a close acquaintance has access to funds, don't assume that person can be trusted. Henderson says that many of the financial elder abuse cases she sees occur between victims and someone they know and trust—a family member or friend.
"It's sad to say, but the common complaint I hear about financial elder abuse is, 'The people I trusted the most were the ones who betrayed me,'" says Henderson. "Stranger scams still happen, but seniors are getting savvier to those."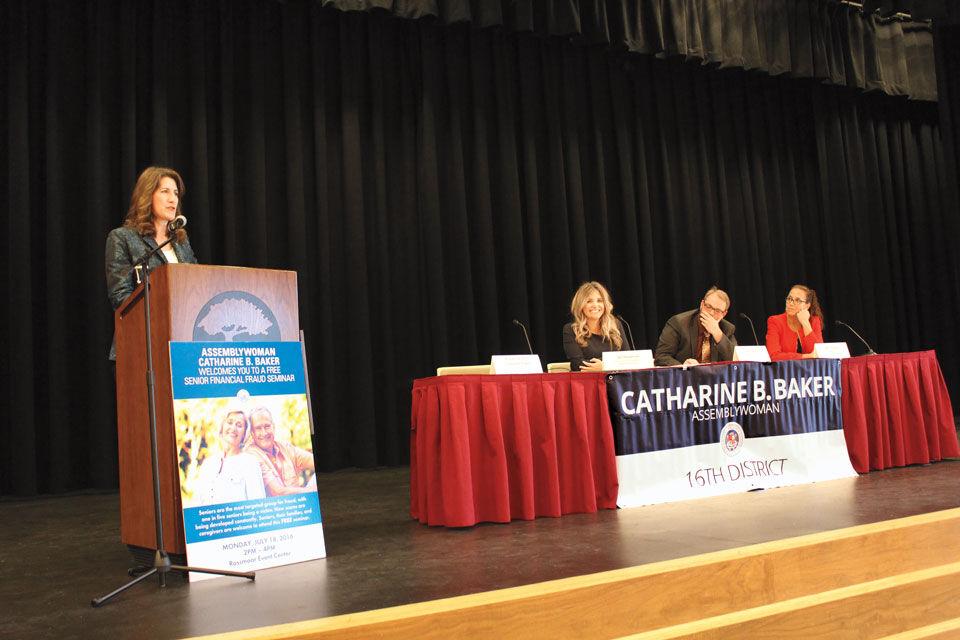 Overwhelmed by Family Care
Finally, Henderson refers to care of a senior by a family member as an area where she sees problems arise, especially when the elderly person has serious health issues and needs.
"A lot of people get in over their heads after thinking that it is their duty to take care of a parent," says Henderson. "They see it as a badge of honor to care for their parent, but if they are not equipped to provide adequate care, it can lead to tragic results."
She refers to a Concord case in which an elderly man with diabetes was under the care of his daughter, who was not up to the task.
"The elder was severely neglected and malnourished due to lack of basic care," says Henderson. "He was lapsing into 
a diabetic coma, and she left him and went to work. He was near death when she got home."
The daughter called 911, but it was too late. Her father died, and she was eventually convicted of homicide and sent to prison.
"In cases like this, the defendant will say, 'I am doing the best that I can. I love my parent,'" says Henderson. "California law does not require you to take care 
of your parents, but if you do take on 
that care, you can be prosecuted if you abandon your duties."
Local Lifesaver
Henderson says that an important 
resource available in the East Bay is 
the Family Justice Center, which has 
offices in Concord's Todos Santos Plaza as well as Antioch and Richmond. The center opened in 2011 and offers a wide range of free services and advice to those in need.
"The Family Justice Center is a complete lifesaver," says Henderson. "It provides free legal aid and advice in all sorts of family violence or elder abuse cases. Often, 
I will review a case and tell [the victim], 'Criminal charges are not viable, but if you go to the Family Justice Center they will help you.'"
The Family Justice Center is open 
Monday-Friday, from 9 a.m.–5 p.m., 
cocofamilyjustice.org. Information about the center's Elder Abuse Prevention Project is available at cocoelderjustice.org.