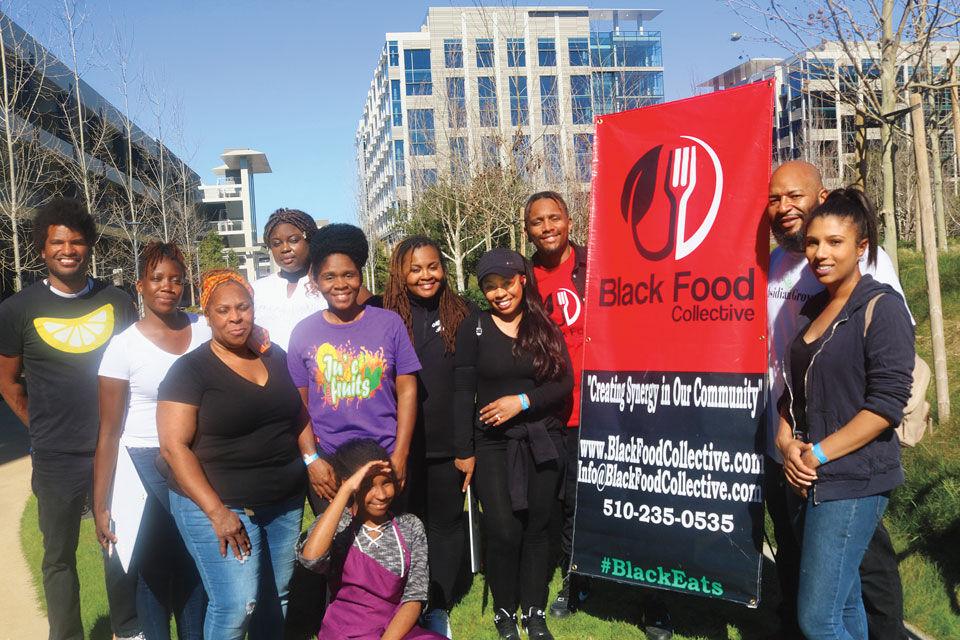 Food, community, and entrepreneurship have strong family ties for Rashad 
Armstead, the founder of Oakland's Black Food Collective.
Armstead's great-grandmother Sarah Rawls was one of the first Black celebrity chefs. Born in Texas, she opened a tiny eatery in west Oakland in the 1970s that served just one item: an egg sandwich. It must have been a good one, because by the 1980s she leveraged the dish into an empire that comprised a cooking show in Los Angeles, multiple cookbooks, nine restaurants along the West Coast, and even a self-produced blues album.
"How do you build a restaurant empire off of an egg sandwich unless you have soul? Unless you have love?" Armstead says. "She loved to cook and was really good at it, but what was so dope about her aside from the cooking stuff was that she did not need any OK from others to be herself. She was the woman who would go to a party and the whole room would gravitate to her. That was who she was naturally. She was doing something Black women did not do in the '70s and '80s."
It's safe to say that Armstead is cut from the same cloth. Growing up, he was constantly hustling. ("I was that kid doing car washes at the gas station," he says, "selling peanut brittle and flavored popcorn, throwing parties in college.") He was also constantly cooking. His mother was a passionate chef, and when her son showed an interest, she enlisted him as a "personal chef" to cook dinner for the whole family starting at age 11—and these were not small meals.
"I was cooking every night for everybody," Armstead remembers. "There were five sisters and three boys, so I really had to hone my skills. Because they're honest; they'll tell you when they don't like something."
So, when it came time to pick a 
vocation, Armstead naturally gravitated
to food. After working on and off in restaurants across California for years, he caught his big break when he won the Food Network cooking competition Chopped in 2019. He didn't waste any time, building on that acclaim to launch his Oakland soul food joint Grammie's (named after Rawls) and barbecue pop-up Crave in Richmond, which he hoped to expand to a brick-and-mortar restaurant with live blues. Armstead also had plans for another Crave location, plus a food hall concept in Oakland.
But it wasn't so much what he was doing as how he was doing it that grabbed attention. The son of a barber (his father) and a nonprofit worker (his mother) who helped ex-cons transition to life on the outside, Armstead is fiercely aware of the importance of the food industry in empowering the Black community. At Crave and Grammie's, he prioritized hiring and training Black employees while investing in historically Black neighborhoods, reasoning that job creation and business ownership were the best bulwarks against the surging tides of gentrification sweeping the East Bay.
"I could have opened somewhere with more foot traffic," he told Diablo last year, speaking from Grammie's north Oakland location—an area in which liquor stores easily outnumbered cafés. "But it's so important to invest in your neighborhood so you can have a say in what's going on. … I wanted the African American community to be able to see a business in an area where in a few years they may not see businesses that are Black-owned."
Armstead's lofty goals and rhetoric were soon deflated by cold reality. He was forced to shutter Grammie's due to a landlord dispute over serious electrical issues in the building. His other restaurant concepts were scuttled by the pandemic.
"When COVID hit, it just threw me completely off my game," he says. "The more I talked to other businesses, I realized that everyone was feeling the same way."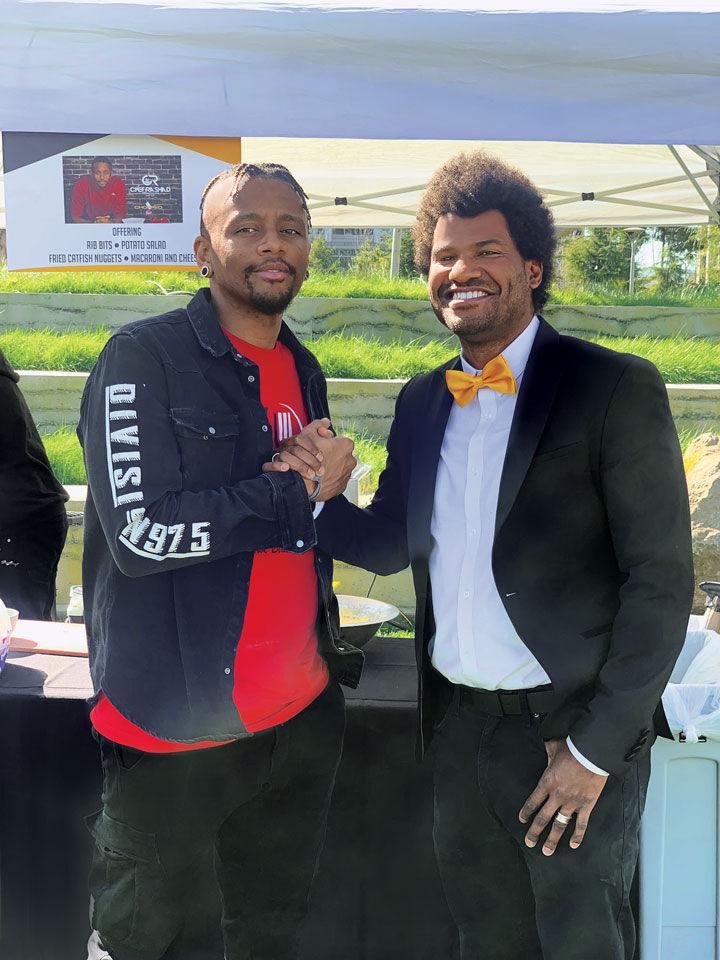 Armstead spent a couple of weeks "stuck at home in my pajamas" before returning to something he'd founded two years before he won Chopped: the Black Food Collective. He'd started the periodic pop-up event as a way to organize and promote Black food operators in the East Bay. He saw that expanding the program and fully realizing its potential could be the perfect way to help the many food business owners who were struggling like he was.
The scrappy entrepreneur soon secured an affordable commercial kitchen in east Oakland off International Boulevard near Fruitvale, a part of the city many would be unwilling to consider. But for Armstead, it was perfect: The price was right and he'd be able to provide headquarters for like-minded food producers to make and sell their wares in an underserved neighborhood.
Like just about everything else over the last year, the concept's stop-and-start implementation has been dependent on unpredictable state and local shutdown orders in response to an unpredictable virus. However, as of December, Armstead had the shared kitchen space up and running, hosting a rotating series of pop-ups offering everything from barbecue and shrimp and grits to vegan tacos and fresh-pressed juice for pickup and delivery five days a week. Not only does the facility provide members with affordable kitchen space and a revenue stream, but Armstead also runs the collective as a kind of Silicon Valley–style incubator. He provides support in the form of marketing and menu development while working behind the scenes to secure capital investment to help the small start-ups (currently around 20) scale up to profitability.
"The response has been overwhelming," he says. "I'm getting messages every day—folks that just want a place to cook and serve food. It's been a blessing to see that."
Not surprisingly, even as he struggles to gain traction for the Black Food Collective, Armstead is keeping an eye on the future. He and his dad are in the process of renovating the kitchen's back patio with the aim of hosting supper club events. He hopes to eventually relaunch Grammie's and Crave and would like to secure a larger space to start a "ghost kitchen" for delivery-only restaurant concepts.
As for inspiration? Armstead need look no further than his family's trailblazing guiding light, Sarah Rawls.
"Being her great-grandson, I'm carrying that legacy, and I want to take that to an even higher level," he says. "Because I'm not just doing it for me and my family, but also for my community, making sure that every door I walk through I'm bringing others with me. I don't want to be on the top of the mountain myself. It's lonely up there."
For more information on the collective, visit blackfoodcollective.com.