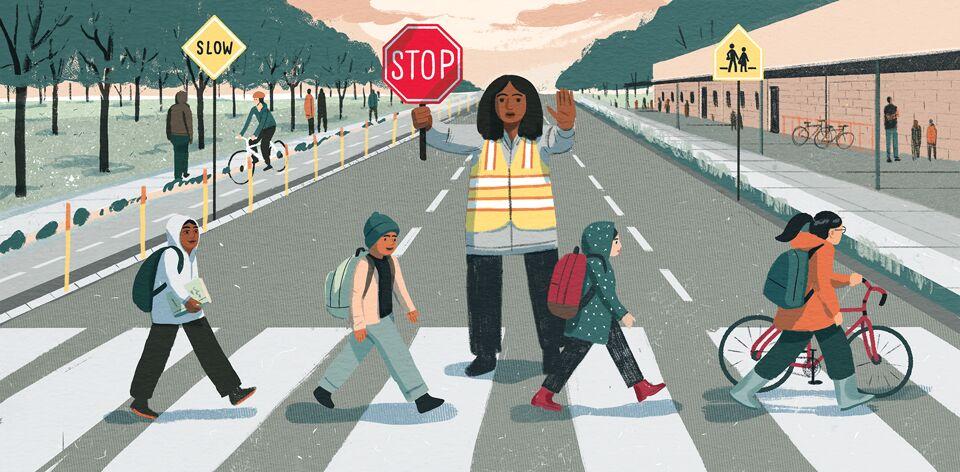 Every morning. Every afternoon. Children talking, walking, laughing, sometimes holding hands with a parent. Bicycles, ridden by helmeted youngsters, weaving through the pedestrians.
And cars. Lots of cars, many with drivers who have other things to do, places to go, and text messages popping up on their phones.
That's the volatile daily mix at elementary and middle schools. And it can be deadly.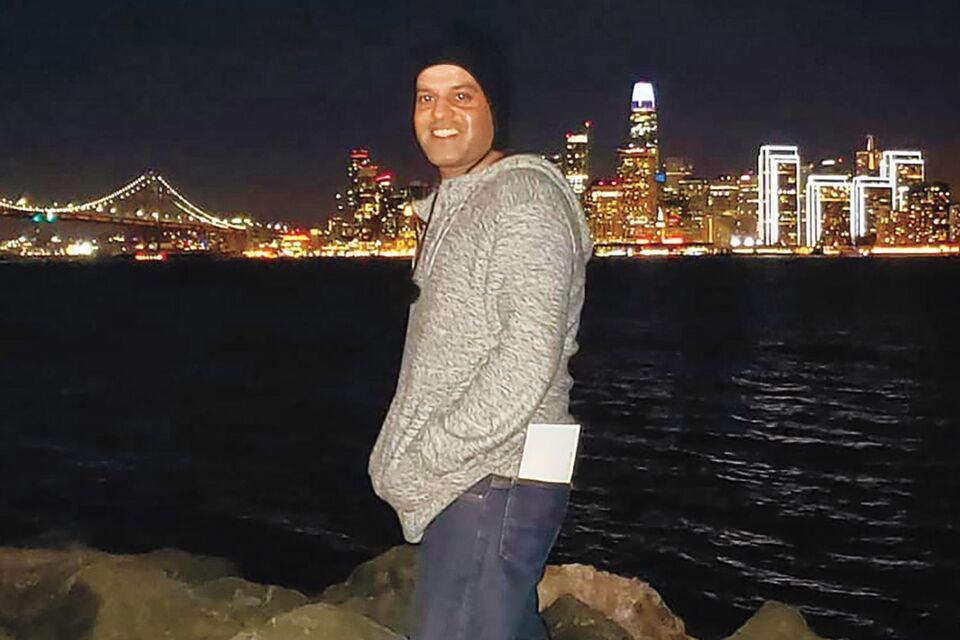 Tragedy in Lafayette
Ashley Dias was a crossing guard at Lafayette's Stanley Middle School on September 8. According to an eyewitness, a child got into a car parked on School Street during afternoon pickup, and the driver pulled into the street, 10 yards or so from the crosswalk. There was a bump, and the driver somehow stepped on the accelerator and sped toward the occupied crosswalk.
Dias saw the car coming and jumped to push a child out of the way. The car hit him instead, and 45-year-old Dias was fatally injured. The Stanley Middle School community, and the city of Lafayette, are still trying to process the tragedy.
Was the problem with the school? The city? Should all the blame fall on the driver?
Leah Shahum of Vision Zero Network, a collaborative campaign aimed at addressing traffic fatalities across the country, says risk 
reduction is key. Crosswalks, stop signs, and traffic lights help control the roads, but systems must be designed to deal with the reality of human error. "People are going to make mistakes," Shahum says.
Thankfully, those mistakes don't usually result in tragedies like the one at Stanley Middle School, but the possibility of disaster is always present. And parents and planners are responding.
Reevaluating Traffic Design
"We need to be prioritizing traffic calming around schools," says Shahum. Such improvements include removing parking places to give everyone more room or installing speed bumps.
More important, though, is rethinking the goal of traffic planning.
"The focus on safety has been given a lower priority than the focus on the flow of traffic," says Offer Grembek, codirector of UC Berkeley's Safe Transportation Research and Education Center.
But that focus is changing. "It's a cultural shift," says Tim Haile, executive director of the Contra Costa Transportation Authority (CCTA). "We've been designing our roads around cars, but now we're looking at more dedicated space for walking and biking."
Nowhere is that extra space more important than around schools. "If parents felt their kids would be safe, they would let them walk or bike more," says Jennifer Liebermann, a Lafayette parent.
"The more we improve our pathways," says Lafayette School District board member Dave Smith, "the more parents will be comfortable, and the more cars will be off the road."
Despite that logic, not much has changed around many local schools. This status quo can be tied to several reasons, funding among them, but one of the biggest problems is understanding how to make shifts happen.
"It's an awareness issue," says Susan Candell, Lafayette's mayor. "Parents shouldn't go to the school board or city staff. It's a city council issue."
Why? Because cities are responsible for streets and traffic control. The school board's reach doesn't extend past the sidewalks in front of the schools, and though city staff implements traffic upgrades, the impetus for those upgrades comes from the city council.
And sometimes, without pressure from citizens, city councils let things slip through the cracks.
For example, parents had been calling for changes at Stanley Middle School, including removing the parking area where the car that killed Ashley Dias was waiting. That modification merely required some red paint, or perhaps traffic cones during pick-up and drop-off times. But nothing was done.
"I wish we could be more nimble," says Candell, but Lafayette hasn't had a city 
traffic engineer since August 2021. In fact, the city's reaction to Dias's death was to spend $150,000 on design assessments to improve traffic safety around all Lafayette schools over the coming months rather 
than to immediately repaint lines or 
remove parking.
In Lafayette, at least, there is money. More than $125,000 in funding and grants for traffic went unspent in 2021. "We just didn't give staff direction," says Candell.
Moving Forward
Now, however, the tide has turned in Lafayette. "Safety on our streets is an issue that must be resolved with short- and long-term improvements. I sense that urgency throughout our community," says Smith.
The city recently received a $238,000 grant to prepare design plans and an environmental report to make it easier for pedestrians and bicyclists to get to Acalanes High School, thanks to a push from the community.
The city has also begun to have regular meetings with the school district board—something that happened only informally before—to discuss such topics as traffic safety.
"Liaison committees [between cities and school districts] are so important," says Marilyn Ezzy Ashcraft, mayor of Alameda, a city heavily invested in traffic safety. Not only is the city proactive about safety issues near schools, it has also encouraged schools to include traffic safety in their curriculum.
Alameda's success is due in part to Vision Zero, which has the simple goal of reducing traffic deaths to zero.
"It's really a paradigm shift," says Shahum, one that focuses more on safety than on getting people to and from work as quickly as possible. Perhaps the most basic idea is to lower speeds whenever possible.
For example, wider lanes encourage drivers to go faster, so narrowing roads slows traffic. And if that narrowing involves a bike and pedestrian walkway that's 
protected by a berm, so much the better.
"Paint and realigning can make a huge difference, but I'm not saying that's the solution," says UC Berkeley's Grembek.
"The challenges are political," says 
Shahum. "It's about change."
And change is seldom welcomed by all. "You have different groups competing for the same space," says Haile of the CCTA. Many people want traffic design to prioritize quicker commutes and easier access, and it's been difficult to shift the focus.
Concerned parent Liebermann gets that. "It doesn't have to be done all at once," she says. "Every time some cities pave a road, they build in safety features."
"Part of the problem," says Carl Di Giorgio, chair of Lafayette's Transportation and 
Circulation Commission, "is there hasn't been the political will to get things done."
But the pandemic may have spurred the process of change. "People have been walking and biking more during COVID," says Haile. "COVID has put more emphasis on sharing the road."
Although there are some things schools can do to help, such as staggering dismissal times by grades, having cars safely share the road with pedestrians and bicyclists is the bottom line.
"We don't have to reinvent the wheel," says Shahum. "There's a lot out there that can help us right now."