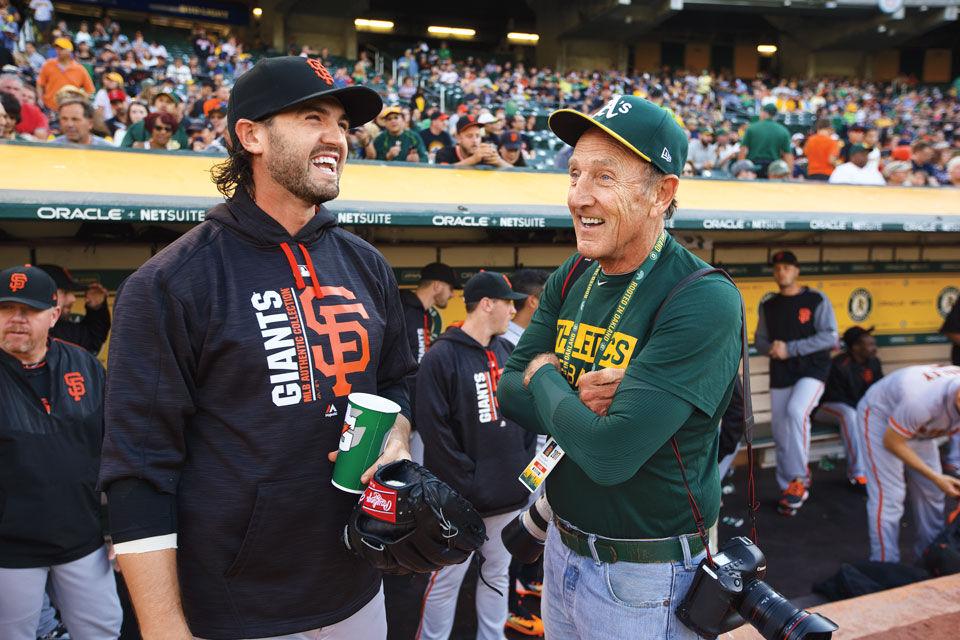 If there was ever an exception to the old chestnut about 
a picture being worth a thousand words, it's probably 
Michael Zagaris, whose images can tell a lifetime of stories. Called the Z-Man by just about everyone who knows 
him, Zagaris is among the Bay Area's most celebrated 
photojournalists, having documented—and partaken liberally in—the drug-soaked rock 'n' roll scene of the 1970s (as seen in his 2016 rock photo book Total Excess, from Reel Art Press), the dynastic sports runs of the San Francisco 49ers and Oakland A's, and much more in between. But it's Zagaris's gift as a raconteur that's made him a true legend. Ask a simple question about a photo he took of Mick Jagger, and half an hour later you'll find yourself in stitches as he unfurls an epic tale that's almost certainly not fit for print.
This year, as Zagaris embarks on his 41st season as the A's team photographer, Diablo catches up with one of the last great rock 'n' roll swashbucklers as he takes a ride down a delightfully zany version of memory lane.
On his annus horribilis:
Last year was bizarre for everybody on so many fronts, and not just because of COVID-19. For me, once the baseball season got up and running again last July, I was shooting for the A's, but it was all from the stands, not the field. I suppose I should look at it like, At least I got to work, but it wasn't a great situation. It was the same for football. You couldn't be in the clubhouse or on the sidelines; you couldn't get close to the players. It was strange. It still is.
On shooting four decades of A's baseball:
I feel like a baseball lifer with these guys. There are kids I saw at the beginning 
in minor league camp who are now coaches or administrators with us—like [Oakland A's former farm director] Keith Lieppman. It's hard to put into words why I come back every year. There's no other place, no other job, like this. It's not about the money; it's not about the game. It's about hanging out. It's like never having to grow up.
On calling it quits one day:
Retire? You know who retires? People with pensions! I live in the Bay Area. I've got rent and everything. I've been lucky. I've always felt like I never worked a day in my life. Then I look in my bank account, and I still feel like I've never worked a day in my life.
On his hypothetical at-bat music:
Robert Johnson, "Hellhound on My Trail." Don't look back—something may be gaining on you!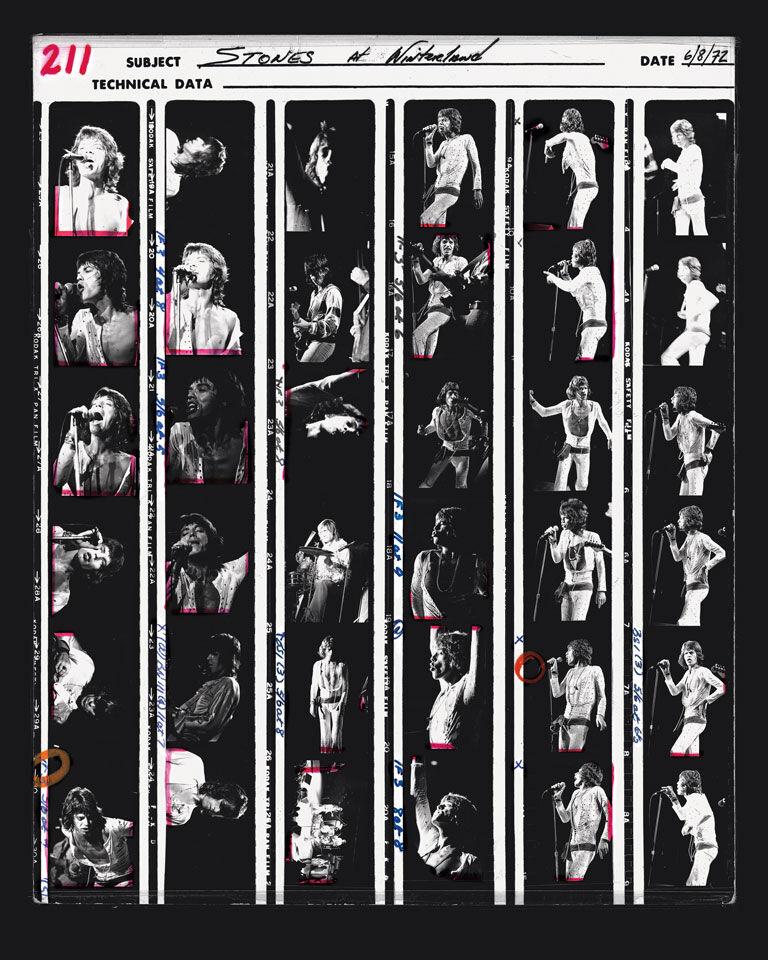 On becoming the Rolling Stones's tour 
photographer:
I'd been shooting that scene for a while. I knew Peter Frampton from Humble Pie—I was working on this book about English rockers—and Peter was like, "You've got to come to London!" I didn't have any money, but he said I could stay with him. His wife, Mary, was best friends with 
Twiggy, so I'd go around with them. Then the Stones announced their tour in '72. I'd been shooting a year and a half; I thought I was hot shit. So I called the tour manager and used an English accent, and said I was with British Vogue and that we had a new photographer, Michael Zagaris, [whom] we wanted to use to shoot the tour. They said, "If you can get him to Vancouver, he can be with us for five or six gigs." That's how
I got started. I mean, there was no letterhead back then, no faxes. You couldn't do that now. 
In those days, with hustle, you could make 
that work.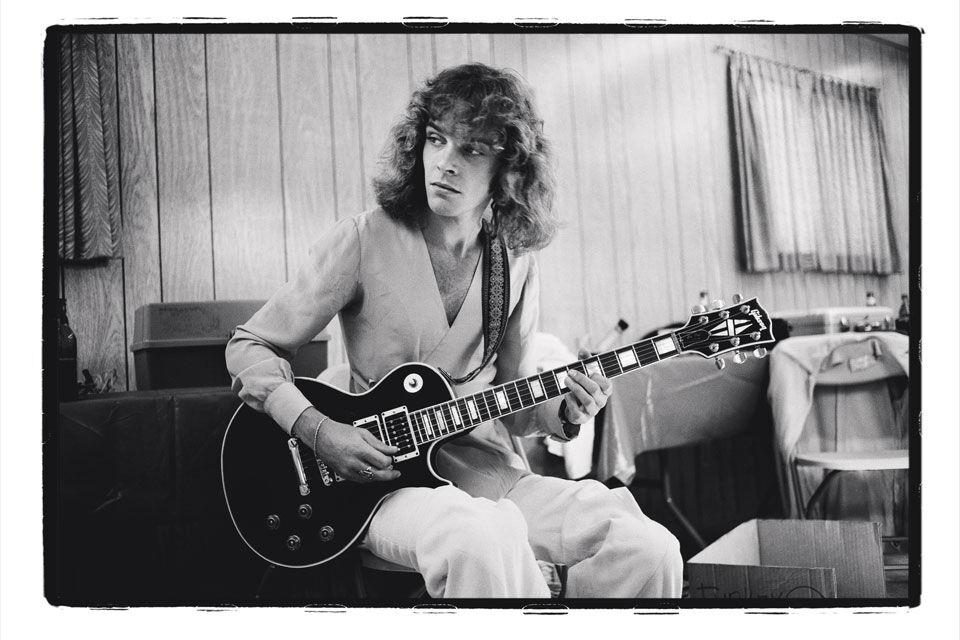 On his inspiration:
When I was starting out, it was Italian Vogue, French Vogue, German fashion magazines. 
I had some mentors in the business, but when you see things that resonate with you, you 
recognize pieces of yourself in the work. 
We all borrow from each other. [As they say], never borrow, only steal.
On his favorite A's players to shoot:
Rickey Henderson, obviously. Eck [Dennis 
Eckersley], he was way cool. Jason Giambi, 
one of the best. Bobby Welch, he was real 
people. I could tell a lot of stories about him 
you couldn't put in a magazine. Brent Mayne 
was one of the coolest guys ever. Barry Zito, 
he was one of my best friends. Tim Hudson. 
We had so much fun on the road. We killed it.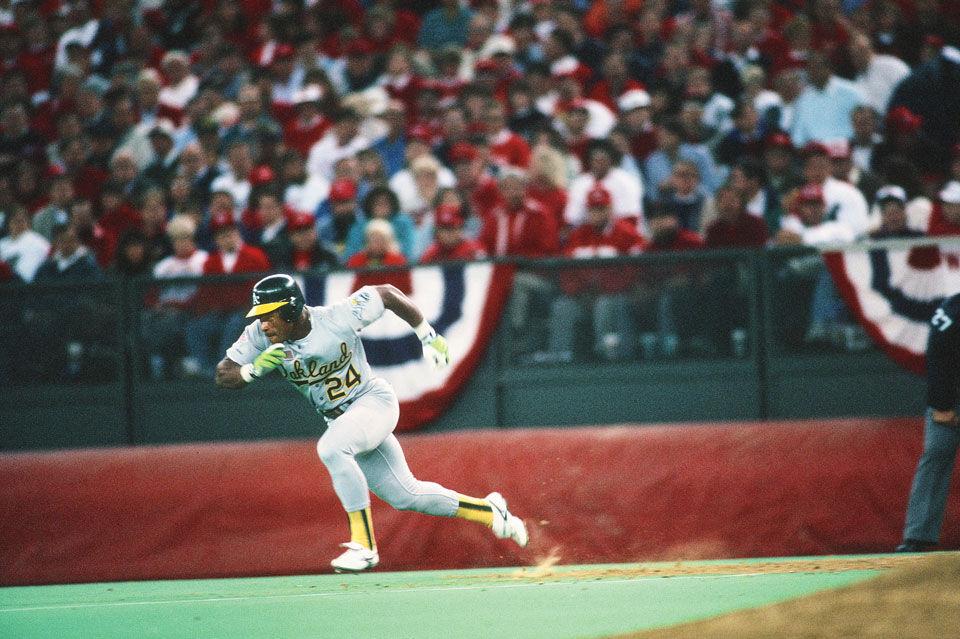 On connecting with players 50 years 
his junior:
I'd say I'm an unlikely 76-year-old. I still have a lot in common with some of those guys. They all want to hear stories and 
adventures about rock 'n' roll and how it used to be on the road. And in turn, they keep me informed. Chappy [third baseman Matt Chapman], for instance, he's turned me on to some bands. After we lost that Wild Card game in New York, he gave me a ride back from the airport and had his music on, and I'm like, "Man, who is this?" And he's like, "The Growlers. They're this punk-psychedelic thrash band from Orange County." He's turning me on as much as I've turned him on. It allows me to stay young.
On what's next:
I had been working on a book about San Francisco's 1970s underground scene, but I've kind of lost interest in it. So what I've started now is a book on my 60 years in football, starting with making my own credentials in the early '60s. It'll probably take a year to do it the right way. It'll be a lot of locker-room, behind-the-scenes shots, not all action. And not just the 49ers—the Raiders, the Steelers, all kinds of things.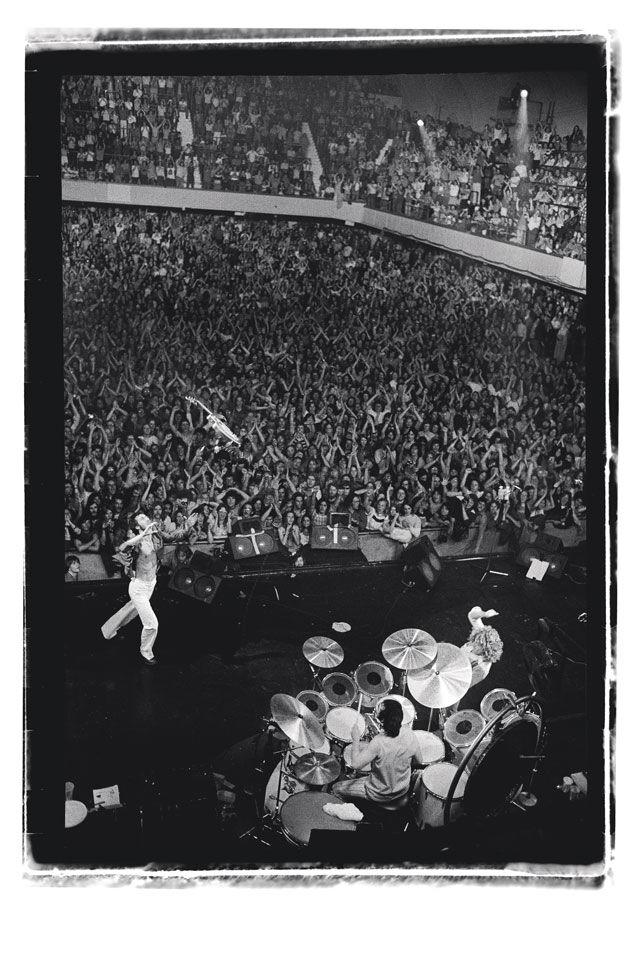 On his photo archive:
How many photos? I have no idea. Probably hundreds of thousands. Millions, maybe. Each game, figure 36 frames a roll, 30 rolls a game until [the year] 2000 or whenever we went digital. The sad thing is, they'll never see the light of day. Even if I were a billionaire, there wouldn't be enough time to scan it all, do the metadata, all that. And having it on hard drives is like having it on Mars somewhere. You'll never see it. I mean, try recovering that stuff. I'm not sure I even have the right cord.
On his photographic memory:
I can look at any photo and tell you every person in it. I can tell you, "This was 
March 24, the concert before the last 
one they did there. This is the night 
Keith Moon talked me into doing 
mushrooms and collapsed onstage." 
I can remember all that stuff but not 
what I had for breakfast.