Few causes can bring humans together quite like supporting our furry and feathered friends. This month, Tony La Russa's Animal Rescue Foundation (ARF) and the Lesher Center for the Arts in Walnut Creek are teaming up to host a star-studded concert to raise funds for ARF's programs, which benefit animals (and people) in need.
The 29th annual Stars to the Rescue variety show brings a diverse group of talent to perform for as many as 750 concertgoers. Before the artists take the stage, guests can enjoy drinks in the lobby of the Lesher Center and bid on silent auction items. Country music superstar Trace Adkins headlines this year's extravaganza, which also features the Latin-infused Pacific Mambo Orchestra, rock guitarist Al Pitrelli and singer Jeff Scott Soto, and comedian Elayne Boosler. "Tony has an awesome relationship with Trace Adkins; they have developed a friendship through the years," says Briana Foster, ARF's events coordinator. "[Adkins] was all for it this year, and he's really excited to come."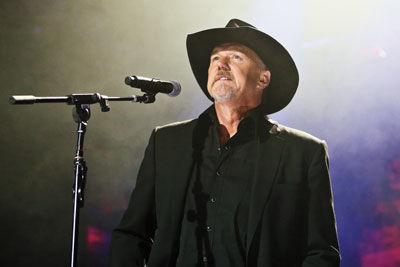 The money raised by the event will go into a general fund to assist with ARF's facilities and programs, such as its forthcoming Veterans Center, which is slated for completion by fall 2020. The center will be a permanent home and training space for ARF's trailblazing program that pairs rescue dogs with former service members. The organization also plans to build additional kennels and condos at its headquarters to house up to 500 more animals per year.
"You can see all these stars that wouldn't have the same audience if they were by themselves," ARF marketing manager Erin Thompson says of the benefit concert. "There is so much talent coming together for one mission."
ARF's Stars to the Rescue takes place on January 18. To buy tickets, visit arflife.org.