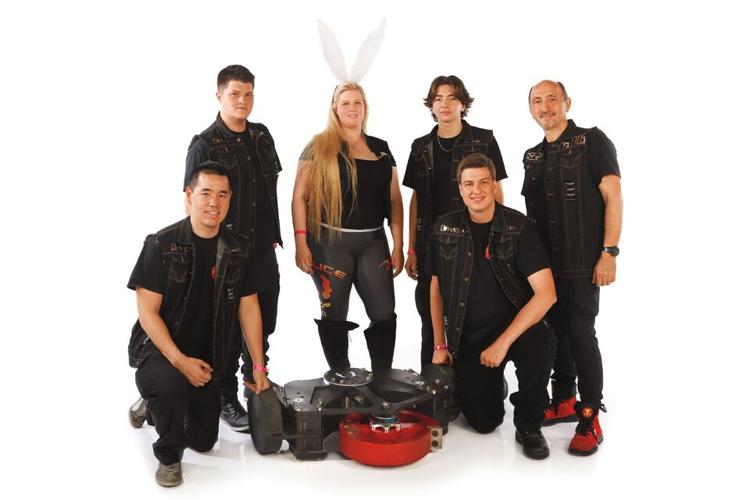 Science-fiction films such as Ex Machina and The Terminator envision 
a dystopian future in which robots dominate and destroy humans. 
Robots are very much a part of our everyday world, and (for the most part) they can actually be quite admirable in their endeavors. Here are three ways that robots with East Bay ties are making the world a better place.
They can make childhood dreams come true: Just ask Livermore's David Rush, who grew up watching homemade robots fight it out on the popular TV show Battlebots. Rush and his father attended tapings 
of the show at Treasure Island during Battlebots's initial seasons, between 2000 and 2003.
When a new version of Battlebots launched in 2015, Rush was compelled to participate. He started chatting with online robot-building groups, then built one-pound and three-pound robots to compete in local events. His designs caught the attention of other robot-builders, who invited him to team up and apply for Battlebots.
The team created "Malice," a formidable weapon with a combination of aluminum and hardened steel teeth that spins at 180 mph. Rush and Team Malice appear on the new season of Battlebots, which premiered on the Discovery Channel in December.
"Actually finding myself on Battlebots was one of the most surreal experiences of my life, yet it felt like the most natural thing in the world—like I belonged there," says Rush. "It's not every day you get to fulfill your childhood dream. I found myself meeting many different competitors that I had seen on TV since I was a kid, and it blew my mind." Battlebots airs Thursdays at 8 p.m. on the Discovery Channel. discovery.com.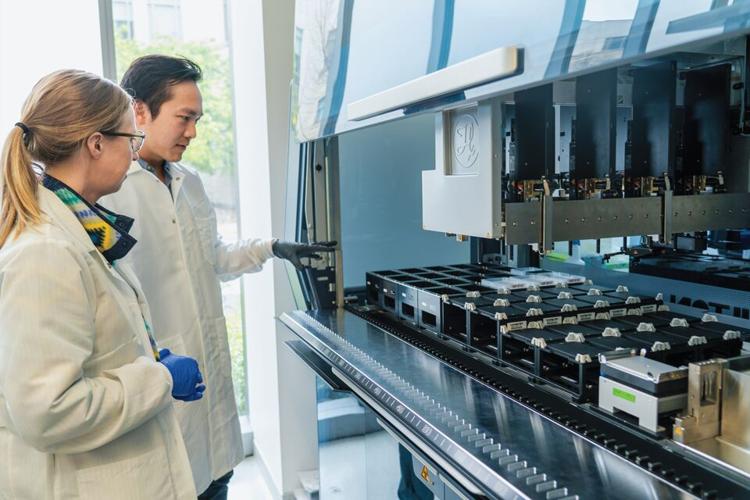 They help scientists speed up COVID-19 tests: It's no secret that 
the United States has been slow in its testing for the coronavirus. Early in the pandemic, however, scientists at UC Berkeley's COVID-19 testing facility turned some of the lab work required over to industrial 
robots, with impressive results, as the bots can significantly speed up testing productivity. The testing site is another success for the Innovative Genomics Institute, the Bay Area research partnership founded by Jennifer Doudna, who won a Nobel Prize in chemistry in October for her work with the genome-editing CRISPR technology. 
innovativegenomics.org.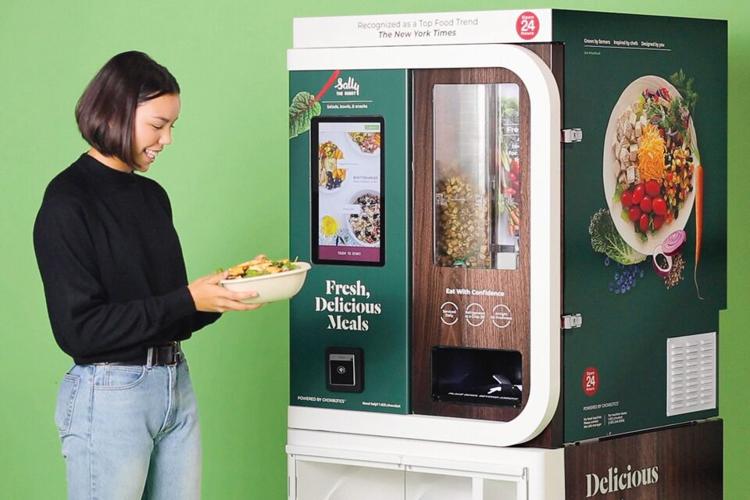 They can spin a perfect salad: Hayward-based Chowbotics has created Sally, a salad-making robot, to work in restaurants and other food-service businesses. After customers tap their orders onto a touchscreen, Sally whips ingredients together within seconds, spinning a salad that may be lacking an actual chef's touch—but that's the point. Chowbotics says its salad bar of the future is a hygienic way to eat healthy in these troubled times. chowbotics.com.