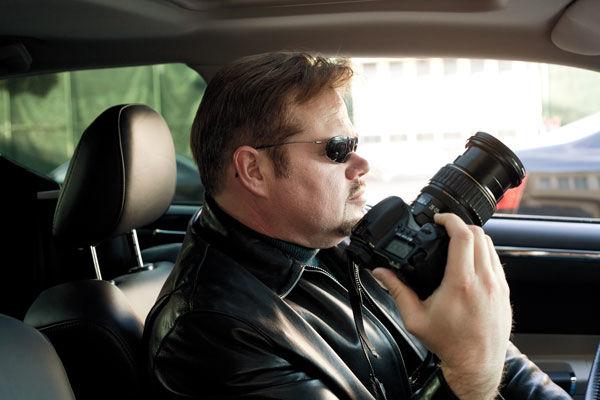 You may have heard the name Christopher Butler in the news lately but certainly not for reasons that the 49-year-old Concord resident would want you to know about. I've been following Butler's mysterious story since last August, when he invited me to write a Diablo feature about his business. It unexpectedly turned out to be the most interesting—and frightening—story in my 14 years of being a journalist.
It's probably best to start at the beginning.
---
[ chapter one ]
Have We Got a Story for You
It all started on August 24, 2010, when I received a call from a Los Angeles–based publicist representing Butler and Associates Private Investigations, Inc. The pitch went like this: Butler's business was a great story for Diablo. Not only did his firm hire moms to run surveillance on cheating husbands, but it had recently been featured in People magazine and on the Today Show and Dr. Phil—and Butler had just signed a deal for a new reality show on Lifetime Television.
Later that day, I got a call from Chris Butler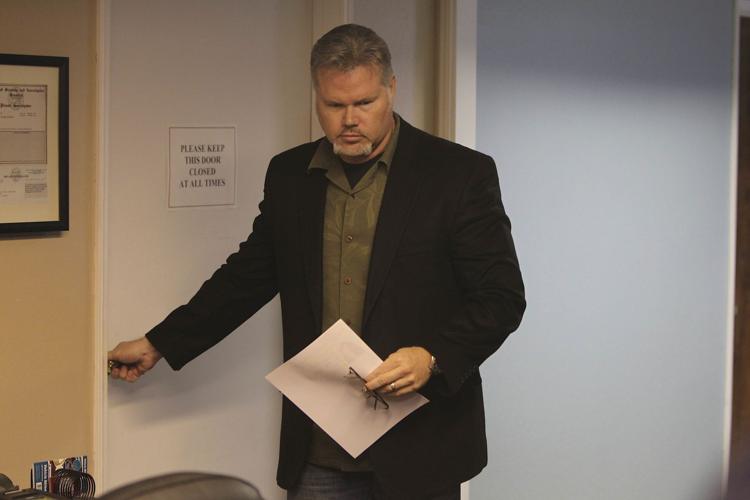 , who filled me in on his backstory. A former Antioch police officer, Butler acquired his Concord-based private investigation firm sometime around Y2K. He told me he discovered, through trial and error, that moms and gumshoes shared a lot of the same skills.
"At first, I hired former and off-duty law enforcement officers, all men, to work on assignments. They were too often competitive, impatient, and difficult to deal with," said Butler. "Then, I hired a mom, and she was the best investigator I had worked with. She was patient and a good team player, and she could multitask."
Butler invited me to come on a ride-along on one of his cases to watch his P.I. Moms in action. He described an upcoming case, in which he and the P.I. Moms would "sting" a philandering husband by sending a young, attractive decoy to flirt with him—maybe at a fitness club or via a dating website—and then try to make a date. If the husband bit, his wife had the goods on him and would be able call the shots in a divorce settlement.
CLICK HERE TO SEE BUTLER AND THE P.I. MOMS ON ABC-7'S VIEW FROM THE BAY
"I'm not crazy about that angle," I said. "I'd feel better about the ride-along if you were following a guy who was already cheating, not some guy you baited with a hottie."
The next day, Butler offered to show me precisely what I asked for—the investigation of an active philanderer. Butler had been hired by a wealthy woman, he said, who was suspicious of her much younger fiancé's activities. The next time that the fiancé was expected to have an opportunity to cheat was September 11, and I was welcome to observe the P.I. Moms' surveillance techniques. If they saw the guy having an affair, I could even interview The Client afterward, as long as I did not reveal her identity or the identity of her fiancé.
---
[ chapter two ]
Previews of Coming Attractions
On September 9, I sat down with Chris Butler and several P.I. Moms at the offices of Butler and Associates. The offices were located in a warehouse building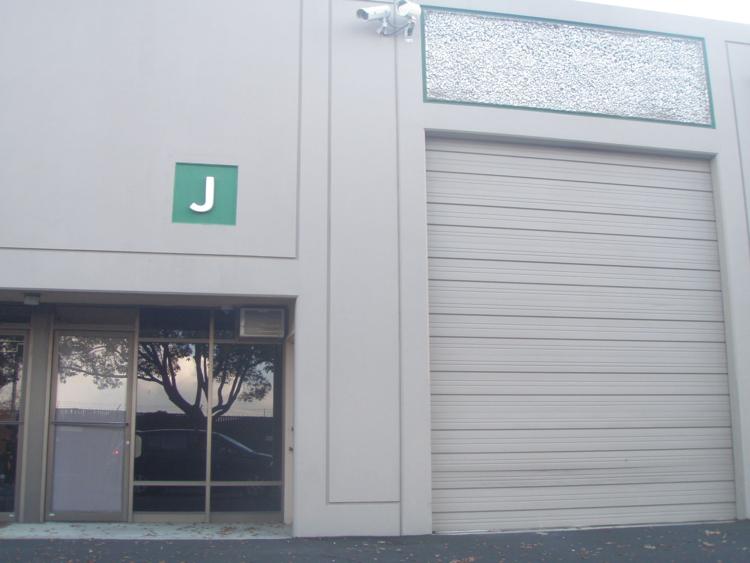 on Detroit Avenue in Concord, and the first things I noticed upon entering were the framed 8-by-10 photos of detective shows from the 1970s and '80s, including Charlie's Angels, Moonlighting, and Magnum, P.I.
To my surprise, The Client, a woman in her early fifties, showed up at the meeting a few minutes after I arrived. She told me she had been in a relationship with The Subject for three years and that she needed to address her suspicions of his infidelity if she was going to spend the rest of her life with him.
"I just want to be sure, to know one way or the other, if something is going on," said The Client, tearing up. One of the P.I. Moms, Charmagne Peters, jumped up with a box of tissues, and another, Denise Antoon, gave The Client a hug.
"That's what we're here for," Chris Butler told The Client, in a cool, confident tone. "We're here to observe his behavior and provide you with information. So if there is something going on, you'll have all your ducks in a row."
"I just need to be sure," repeated The Client, crying into the tissue. She turned to me. "I'm just so glad they're moms," she said. "They understand what I'm dealing with. They really get it."
[ chapter three ]
Taken for a Ride-Along
On Saturday, September 11, I returned to Butler's office to tag along with Peters and Antoon. Butler, a puffed-up tough guy wearing a tight black T-shirt, jeans, and boots, was tinkering with a brightly painted Harley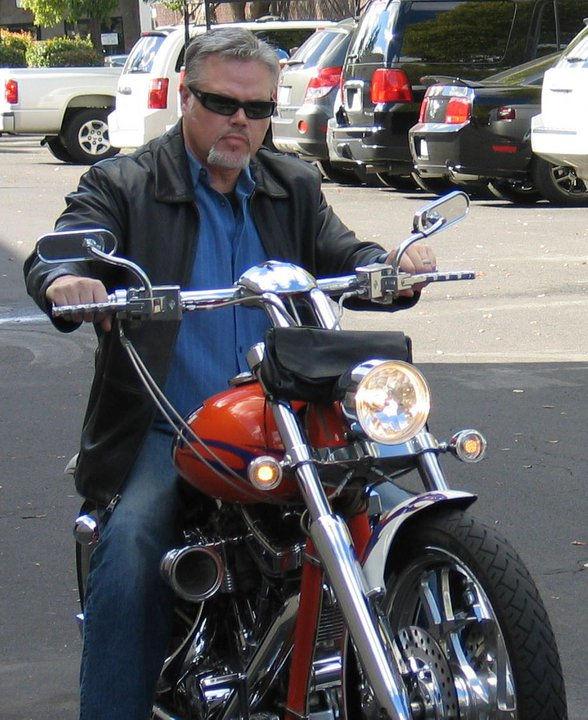 parked in a garage next to his office. The garage also housed a pristine vintage Volkswagen Beetle, which Butler told me he wanted to sell for at least $30,000—since he had restored it to look like the titular star of The Love Bug.
"Damn it," Butler spat, showing me that a mirror had broken off his hog. "I loaned this to some law enforcement contacts to use for an undercover drug case. If they are going to break something, they need to fix it before they return it."
An hour later, I was camped out in the back of a Honda minivan on duty with Peters, of Orinda, and Antoon, of Dublin. We parked in a quiet Pleasant Hill neighborhood and waited for a black Jaguar XJ (make of car changed to protect anonymity) to appear.
Antoon was explaining that infidelity cases were by far their most frequent assignments, when Peters' cell phone rang. The Client was calling to say that her fiancé was on his way.
Seconds later, The Client's Jaguar appeared, driven by The Subject. It roared down a hill, and Peters started her van to follow. The first light we hit turned red, but the Jag was already through and disappeared around a bend on Pleasant Hill Road.
"Shit," said Peters, looking both ways on the empty street and then gunning the minivan through the red light. We followed The Subject to the 24 Hour Fitness club in Moraga.
As The Subject walked toward the gym, Antoon scrambled into the back of the van with a video camera and recorded his casual stroll. Dressed in sweats and carrying a duffel bag, he certainly appeared to be headed for a workout.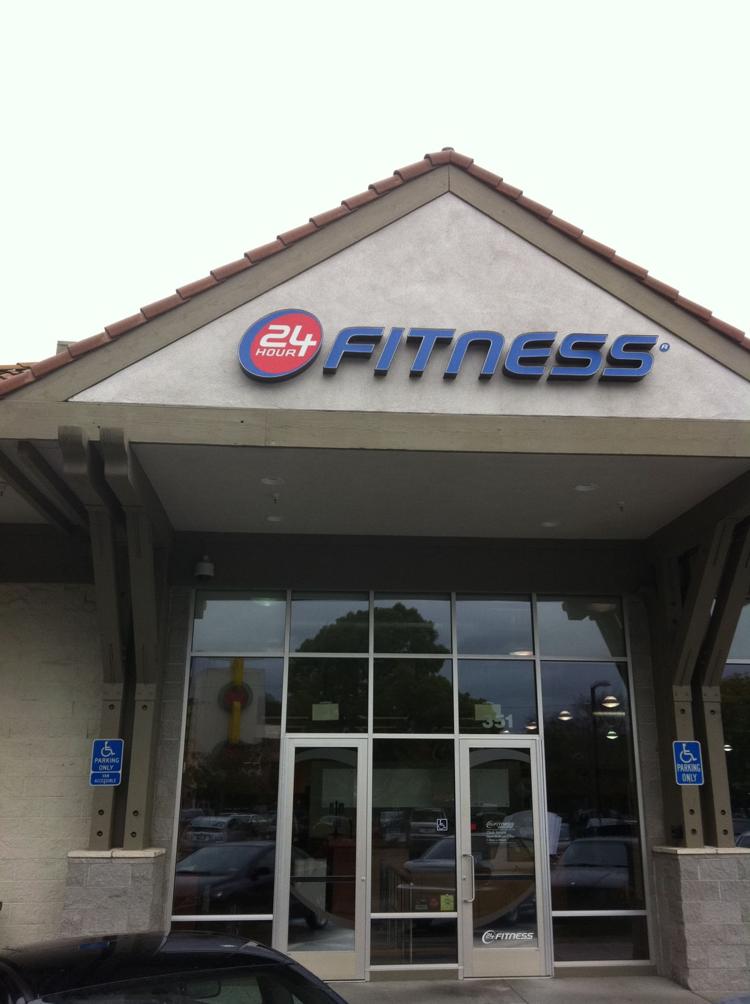 "Now, we wait," said Antoon. "This might take awhile. Sometimes our day is spent sitting here, just staring at a door."
Not this time. After about 10 minutes, The Subject came back outside, sporting a leisure-wear date outfit.
"Oh, don't we look pretty," said Peters, firing up the van and slipping into traffic behind the Jag. We followed The Subject south on I-680 to Blackhawk, where he picked up a brunette wearing big Jackie O sunglasses. Antoon made a call to Chris Butler with a status update so Butler could keep The Client informed of The Subject's activities throughout the surveillance.
As we followed The Subject onto I-680 north, I asked the P.I. Moms where they thought he might be taking his Mystery Date: Would he have the nerve to take his side dish to downtown Walnut Creek, close to his fiancé's house? "We aren't supposed to assume anything," said Antoon. "Our job is simply to observe and report those observations."
The Jag stayed on the freeway, past Walnut Creek, and headed for the Benicia-Martinez Bridge.
"Looks like we're going to Wine Country," I offered.
"Never assume, just observe," Antoon and Peters repeated, in unison.
The Subject drove to Napa Premium Outlets and got out of the Jag with his Mystery Date, a twentysomething wearing a green dress that exposed copious cleavage. The couple headed into a jewelry store advertising 80 percent discounts. After a few minutes, they came out, Mystery Date carrying a purple gift bag, and moved on to the Coach store.
Peters called Butler. We had already logged three hours of surveillance and prep time, and The Client had booked the minimum requirement of four hours. Butler said that The Client insisted that we continue following her fiancé, and she had approved a backup team of investigators as well. Peters told me the backup P.I.s were driving to Napa from their home in San Francisco.
As The Subject and Mystery Date came out of the Coach store, with another gift bag, the backup team arrived. Carl and Ilona Marino, an impossibly good-looking married couple, parked next to the van in a late-model black Mustang GT. It was the kind of muscle car you'd expect to see Steve McQueen driving, if the King of Cool were still alive. Apparently, on Wine Country investigations, anonymity means looking like you just fell off the pages of GQ.
The Subject and Mystery Date got back in The Client's Jaguar and drove off. We followed them to the Rutherford Grill. I hoped they would have a long, leisurely lunch. I was starving.
As The Subject and Mystery Date walked toward the restaurant, they stopped right in front of the van to kiss. Antoon videotaped a close-up of the smooch. The couple entered the restaurant's patio, and we followed. Rutherford Grill was packed, and The Subject and Mystery Date had taken a spot at a patio table for quick service. The only seats available for us were at the same table, a six-top right next to the bar.
Uncomfortable about being so close to the people we were spying on, I sat down across from Mystery Date, smiled, and said hello. She reminded me of the actress Megan Fox, if Megan Fox's right arm were covered shoulder to wrist with tattoos.
Peters sat down and put a large leather purse on the table. The purse had a cell phone case attached to the outside, disguising a small video camera. Antoon had mentioned that since The Subject and Mystery Date were in a public place, it was legal to record video of them, but recording their conversation without permission was a no-no. I was sitting so close that I could hear every word they said. For lovers on a secret rendezvous, their erotic chitchat seemed noticeably flaccid.
The Subject: "You look beautiful today. Did I tell you that already?"
Mystery Date: "You did. Ugh, I'm sweating."
The Subject: "I'd like to lick all that sweat off of you."
Mystery Date: "I'd like that too. I want to go horseback riding tomorrow, at my friend's stables out past Tassajara."
The Subject: "Is that near where we got that hotel room that time? That was a wild night."
As Mystery Date snacked on an appetizer of artichoke dip and a grilled artichoke entrée, Antoon, Peters, and I devoured hamburgers and a Flintstones-sized plate of ribs. We paid our check, then hustled back to the van to get into position with the video camera. The Subject and Mystery Date left the restaurant, again stopping right in front of the van to suck face, then drove to the nearby Peju Winery off Highway 29.
Peters called the Marinos with the location. When they arrived, they went into the winery while we stayed in the van. The Subject and Mystery Date were inside the tasting room for about an hour, and Peters received text messages from the Marinos, which she read aloud.
TEXT 1: Made contact with subject
TEXT 2: We r talking to them and taking pics 2gether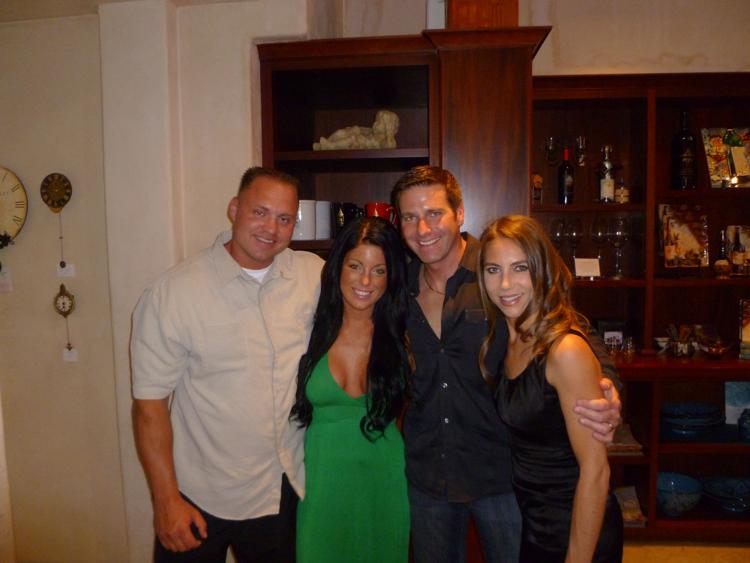 TEXT 3: They r drunk
TEXT 4: Just invited us back to their hotel!!
Peters again called Butler, who told her that The Client was seriously pissed, and wanted to see her fiancé and Mystery Date with her own eyes. Butler was already en route with The Client so she could witness the train wreck in person.
This struck me as an extraordinarily strange decision, and a direct contradiction to everything Butler and the moms had told me about their modus operandi. The point of any suspected infidelity surveillance was not to confront the cheater but to provide The Client with information that she could use to her advantage.
I told Peters that she should advise Butler to keep The Client in the East Bay and wait to see the plentiful video evidence. Peters told me it was too late: They were on their way. Weird.
Antoon turned on the video camera as The Subject, Mystery Date, and the Marinos came out of the winery. The foursome exchanged hugs and kisses before heading to their cars. The Subject and Mystery Date seemed sloppy drunk—that must have been some tasting. The Subject groped and kissed his date before opening the passenger door of the Jag.
"Get a room, you two!" yelled Carl, across the parking lot.
"You know we have one!" The Subject yelled back, cackling.
We followed right behind The Subject and Mystery Date, who took advantage of every red light to make out. In American Canyon, they pulled off the highway and parked at the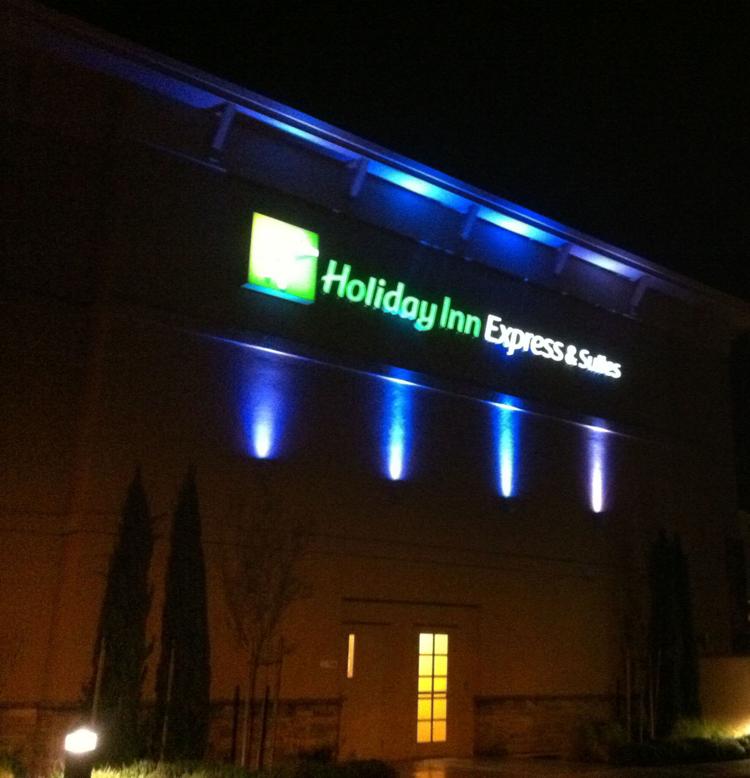 Holiday Inn Express. Peters parked across the street, and Antoon videotaped the couple moving their shopping bags into the trunk. The Subject and Mystery Date walked into the hotel, arm in arm.
Within minutes, Butler, The Client, and an intern from Butler and Associates arrived in a Chrysler sedan. Butler approached Peters' van and got an update about the gifts. The Client was fuming and demanded to examine the trunk of the Jag.
"I want to see what he bought her," screamed The Client. "I want to look in the trunk of my own fucking car!"
Antoon suggested that Butler check the trunk of the Jag, and after a quick discussion, a plan was hatched to take The Client's Jaguar. The Client gave Butler her spare key, and Butler hastily drove off in the Jag, with the intern and The Client following in the Chrysler, and Antoon, Peters, and me behind them in the minivan. I was absolutely astonished by what I had just witnessed.
The P.I. caravan pulled into a Safeway parking lot about a mile down Highway 29. The Client jumped out of the Chrysler, opened the trunk of her Jag, and found an empty jewelry box and a Coach bag. She collapsed in tears into the spacious trunk.
Butler instructed the intern to return his Chrysler to his office in Concord, then told Peters and Antoon to wait there for a debriefing after he drove The Client to her home in Pleasant Hill.
It had been a 10-hour day, and my head was spinning with questions. What was The Subject going to do when he realized the Jaguar was no longer parked at the Holiday Inn Express in American Canyon? Would he report it stolen? If so, would he say it was stolen from American Canyon or from the East Bay, where he was supposed to be shooting hoops with his homies?
"It's too bad you didn't get video of him coming out and seeing that the car was gone," I said to Peters and Antoon. "That would have been the money shot."
[ chapter four ]
Slap the Nose, Smack the Eardrum
A week and a half later, I met Peters, Antoon, and several other P.I. Moms at the UFC Gym in Concord's Willows Shopping Center.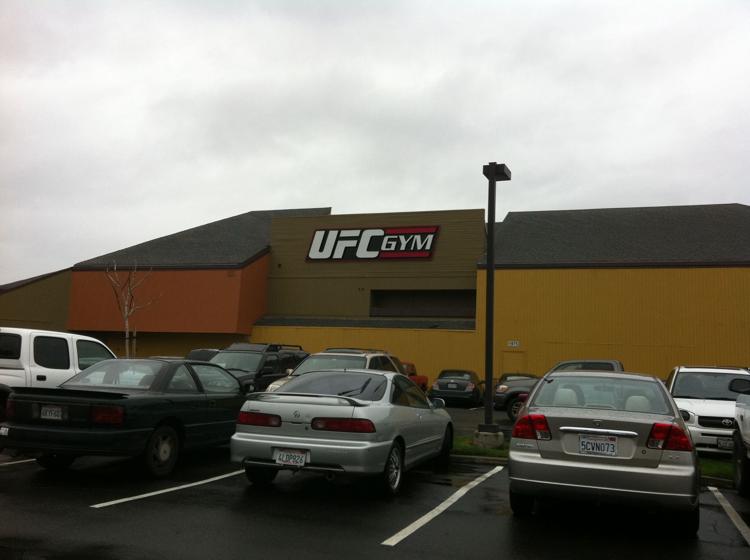 The moms worked out there several days a week, and I went to join them in a self-defense class.
The instructor went through a slap-the-nose, smack-the-eardrum, run-like-hell routine, explaining that one should always hit an opponent with an open hand. Practically, this keeps the fingers and knuckles from breaking, and legally, you can more easily explain that you were hitting in self-defense.
We went through an intense series of running, punching, kicking, and stomach crunch drills. Within 20 minutes, sweat was gushing out of my forehead, so I left the P.I. Moms to finish the class and headed for the water fountain. While rehydrating, I saw Butler, who happened to be at the gym for his morning workout, and finally got to ask him about the Case of the Missing Black Jaguar.
"What happened when The Subject found out the car was gone?" I asked.
"Oh, he called [The Client] the next morning and told her he got drunk with his buddies and slept on a couch," Butler said, with a shrug.
"She said, 'I had you followed, and I know everything you were up to. I'm putting your stuff in a box in the driveway, and I'm going over to a friend's after 2 p.m. You can come by then and pick it up, and I want you out of here.' "
"Wow," I said. "That was crazy, when you drove away in the Jag."
"Well, that's the kind of thing that I would rather not have happen with a journalist from a reputable magazine watching," Butler said. "But between you and me, that wasn't nearly as crazy as some of the stuff that goes on during cases."
"Wow," I said again. "So, that's it, I guess. Case closed?"
"Case closed," said Butler.
Except, it wasn't.  
---
[ chapter five ]
Mr. Butler's Background
I wrote my story of the ride-along, but it wasn't scheduled to run until March 2011, when the P.I. Moms show was supposed to be ready for Lifetime Television. We wanted to write about the TV show as well, so I was waiting until production started.
Just before the P.I. Moms show production crews arrived in the East Bay, I received e-mails from Denise Antoon and Chris Butler saying that Charmagne Peters had left Butler and Associates to pursue another opportunity. I called Peters and had a chat about why she left. She explained that she found a job with benefits, and I wished her luck.
On November 8, 2010, filming began at the Butler and Associates offices in Concord, as well as in Antioch, Concord, Dublin, Oakland, Tracy, and Walnut Creek. The first round of filming wrapped in early December.
I talked to Butler on December 28 to fill in a few questions I had for the very positive P.I. Moms story I was about to file for the March Diablo. Butler told me a little about his background: He was born in upstate New York, and his family moved to Antioch in 1973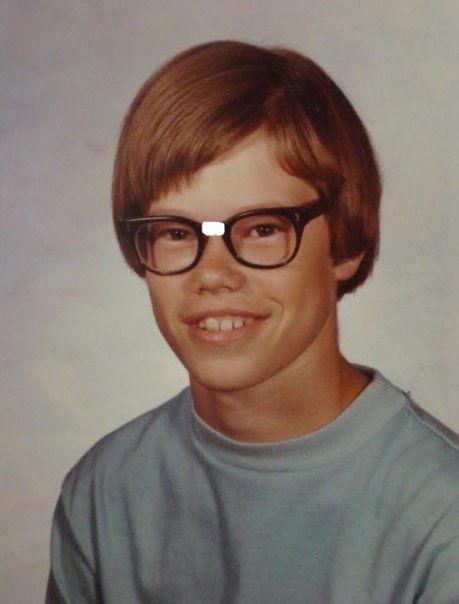 . He said that he loved growing up in Antioch and had fun sneaking into the Bridgehead Drive-In many times as a teenager. Butler is married to a former client, whose 21-year-old daughter he adopted. He worked as an Antioch police officer for 11 years. I did not ask him why he left the force, but his business website said, "Law enforcement administration often had trouble understanding [Butler's] tactics and drive, as they were well above the standards of routine performance. Christopher brings the same tactics, drive, and creativity into the private sector."
The website also said that Glock Firearms is the official firearms sponsor of Butler and Associates investigations, and that all of Butler's investigators and investigative interns are trained exclusively on the Glock model G19, 9mm compact semiautomatic.
When I asked Butler how filming was going, he told me about the show, which focused on Butler and five female employees working on cases around the East Bay. He described how the P.I. Moms had investigated a fake psychic in Oakland who was conning people out of thousands of dollars. He also mentioned that the P.I. Moms had been filmed taking firearms-training courses at the Tracy Police Department's shooting range, and that Glock had donated free firearms for product placement on the show.
I asked what Butler thought was going to happen to his business when the show went on the air.
"Let me put it this way: Immediately after we were on Dr. Phil and in People magazine, the phones started ringing so much I thought they were going to melt," he said.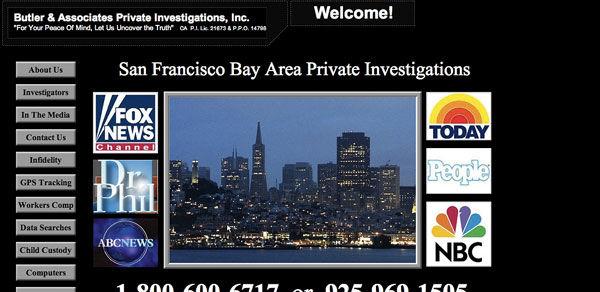 It would be incorrect to say that Butler sounded boastful; I had never noticed his excitement level amplify above his constant cool setting. But he was clearly expecting big things. Butler said, "Right after we went on the Today Show, I had Al Roker calling me from the set, saying, 'Hey, I saw your segment, and I have a production company. Let's talk about a show.' "
CLICK HERE TO WATCH THE TODAY SHOW STORY ABOUT CHRIS BUTLER AND THE P.I. MOMS
Butler went on to say that reality show producers from all over the planet called him with offers. He said that he eventually picked a production company owned by Ben Silverman, since Silverman was the executive producer behind a string of hits, such as the U.S. versions of The Biggest Loser and The Office. Butler told me that Silverman pitched the P.I. Moms to Lifetime Television, whose executives "bought it on the spot."
"I can't imagine what's going to happen once the show takes off," Butler said.
[ chapter six ]
Confessions of a Confidential Informant
So many suspicious red flags were raised during my ride-along that I wish I could say I figured out that the surveillance was fake all by myself. Not until January 3, however, did things start to get really weird. At 11:21 a.m., I received an e-mail from an "R. Rutherford" with "Peter Crooks/Important (pi moms)" written in the subject line.
The e-mail read: "I am writing this as a courtesy to you. It would be a mistake to publish the article on the P.I. Moms and Chris Butler that you came and did a story on a few months ago. Chris totally played you. The case that you sat in on was totally scripted. All of the participants were employees or paid actors. The 'client' actually works for the agency and was a former client. The 'boyfriend' was a friend of Chris', and his 'mistress' is a hired 'decoy.' The entire Napa 'trip' was planned out, and the investigators knew exactly the course of events. The only reason Butler wants to be in your magazine is for advertising purposes. The whole 'P.I. Moms' thing has even been crafted just to get on a TV show. You have a great and classy magazine, and I would hate to see it cheapened by someone of low character such as Mr. Butler."
I immediately replied, "Please call me to discuss," but did not receive a response. After meeting with the editorial team, I contacted Peters and Antoon and asked them to contact me, ASAP. Peters called my cell phone, and I told her of the accusation. She said that the case had been real, and she did not know why someone would say that it wasn't.
Later that day, I called Butler.
"Hey Pete, what's going on?" he asked in his cool voice. His tone changed when I told him about the e-mail.
"THAT IS BULL CRAP," he exclaimed. (It was by far the most emotion I had ever heard from Butler; I could visualize BULL CRAP in all-caps as he said it.) Butler immediately threw Peters under the bus, probably because she had left the company. "She's the only one it could be," he said, adding, "but she left on good terms, so I don't know why she would do something like that."
I told Butler that I needed him to demonstrate that it had been a real case and that the easiest way to do that would be to let me talk to The Client.
"At our meeting on September 9, she told me she was with her fiancé for three years before she got suspicious of his cheating," I told Butler. "If she can show me a photo of them together from New Year's Eve a couple of years ago, then I'll believe it was real."
"I totally understand your position and the position of your magazine," Butler told me. "I'll do whatever you need me to do to help you."
I came to work the next day expecting to find a voicemail from Butler saying (1) he had talked to The Client, and she would talk to me; (2) he had talked to The Client, but she wanted to get past this whole mess and did not want to talk to me; or (3) he had not yet heard back from The Client but would let me know just as soon as he did.
However, there was no message from Butler at all. Irritated, I called him right away and asked his receptionist to put him on the phone. He answered just as indifferently as he had the day before.
"Hey, Pete, what's going on?" The cool switch had been reset.
I knew right then that Butler was lying. He knew exactly why I was calling yet sounded nonchalant. I told Butler I was surprised not to have heard from him about my request to talk to The Client.
"I left her a message, but she hasn't called me back," Butler told me. Then he said, "I did find out who sent you the e-mail. It was an intern who worked here before you did your ride-along, who was bitter because she did not make the cut. What I didn't realize is that she was having an affair with one of my current employees, who told her about your ride-along."
"Wait a minute," I interrupted, bewildered. "She was having an affair with a P.I. Mom?"
"That's correct," Butler said, matter-of-factly. "That relationship ended over the Christmas holiday, and it ended badly. Now, this disgruntled former intern is trying to make everyone involved look bad. I can't tell you who these women are because they could sue me over confidentiality."
I told Butler that his salacious story of a clandestine affair with a revenge-breakup chaser—even if true—did nothing to qualify the legitimacy of my September 11 ride-along. Butler said he understood and would let me know as soon as he heard from The Client.
Antoon called me that evening, and I told her about the e-mail claiming that my ride-along was a hoax. Antoon gave the same reply as Peters—that it had been a real case. I asked if it was possible that Butler had hired actors without their knowledge, and that Peters and Antoon just did their jobs to demonstrate a surveillance case for me.
"I don't think so," said Antoon. "Chris wouldn't be that stupid to fake a case because we do that kind of surveillance all the time. He wouldn't need to make one up."
Next, I talked to Carl Marino, the husband half of the team driving the black Mustang during my ride-along. According to the Monroe County Sheriff's Office in New York, Marino worked as a jail deputy in the Rochester area before leaving the sheriff's office in 2008. Marino told me that he retired from a career in law enforcement, then moved west to be closer to his family in San Jose. Now pursuing an acting and modeling career, he had worked for Butler and Associates on and off for the past two years, after responding to a job posting on Craigslist. When I asked him about the September 11 surveillance in Napa, Marino told me that he "always assumed" my ride-along had been a real case.
Contrary to what the P.I. Moms had told me during the ride-along, Marino said he and his wife had not driven the Mustang from their San Francisco home to Napa, but they had come from Butler's Concord offices. He then gave me a piece of information that would prove useful later.
Marino said that the black Mustang belonged to Butler.
---
[ chapter seven ]
With Facebook Friends Like These …
While the ride-along gang was saying that the events of September 11 were not staged, R. Rutherford continued to suggest otherwise. Just after I spoke to Antoon, R. Rutherford sent another e-mail, which offered the full name of the Mystery Date. I dropped the name into Facebook, and voilà, there she was: the girl with the tattooed arm who ate two artichoke dishes at Rutherford Grill.
This was all very upsetting; I did not like the realization that I had been set up. Between January 3 and January 9, I slept a total of about 10 hours. I stayed up night after night and spent countless hours on Facebook, clicking through more than a thousand profiles of people connected to Butler and his employees. I came across a woman I will call Madame DD—who was Facebook friends with Antoon, Peters, and Marino, as well as several people I knew from other Diablo stories. Madame DD was also Facebook friends with Mystery Date.
What a coincidence: The random mistress I spent 10 hours following on September 11 happened to be Facebook friends with someone who is Facebook friends with three people who work at Butler and Associates. Then, I realized that Mystery Date had two different Facebook profiles. The first one I found showed her picture: She was definitely the artichoke fan I sat across from at Rutherford Grill. The second profile showed another picture of the same woman and revealed that she was Facebook friends with the woman who cuts what's left of my hair. I contacted my hairdresser, who confirmed knowing Mystery Date and told me a bit about her.
CLICK HERE TO WATCH THE P.I. MOMS' APPEARANCE ON FOX NEWS
I tracked down The Client via Facebook as well. I found her full name and address by Googling her first name and the name of the street where my ride-along began. A real estate website showing The Client as the owner of an estate on that street gave me her full name, which I popped into Facebook's search engine. There she was—as well as her 103 Facebook friends. I saved screen captures and checked them out, one by one. By the end of the week, I was pretty sure I knew who The Client had actually been in a relationship with.
By day, I kept checking in with Butler, who changed his tune from "I understand your position and will do whatever it takes" to Mr. Evasive. When I asked for an in-person meeting with Butler so a fact checker to go over every detail of the story, Butler replied by e-mail that he was so busy with his cases, an IRS audit, and the 16-hour days required for filming the reality show that he would have no time for any meetings for the next month.
Butler then sent me another message, requesting that I forward him R. Rutherford's original e-mail—apparently forgetting that it was sent by an angry lesbian with an ax to grind. Butler told me he had a friend in the government who is a computer expert and could trace the sender's e-mail address. I typed a response that I couldn't send a confidential source's contact information, for Journalism 101 reasons. Then I pressed send and wondered if some government geek was using the Patriot Act to read all my e-mails. And, if my phone was tapped.
It was a little appetizer for the paranoia buffet on which I was about to gorge.
[ chapter eight ]
An Explosive Revelation
It had been 10 days since R. Rutherford first contacted me. I was trying to figure out who the informant was and, more important, why he or she was willing to provide such damaging information about Butler's business practices. Was it someone Butler had burned in an infidelity sting? An angry former employee? Someone who wanted to derail the reality show? Or just a loyal Diablo reader who didn't want to see our brand tainted by the stink of a shady character?
I got my answer the morning of January 13, when I found a new message from R. Rutherford waiting in my in-box.
"I am hesitant to tell you this. Mr. Butler is involved in some serious criminal activity right now. [Butler] is very well connected in the police community and with the Narcotics Task Force. I am not sure who to contact about this, and I assure you it is serious."
I was startled, way more than I had been when R. Rutherford had claimed that my ride-along was fake. I replied to the e-mail, asking
for more information about the accusations of criminal activity.
R. Rutherford wrote back:
"[Butler] is selling large amounts of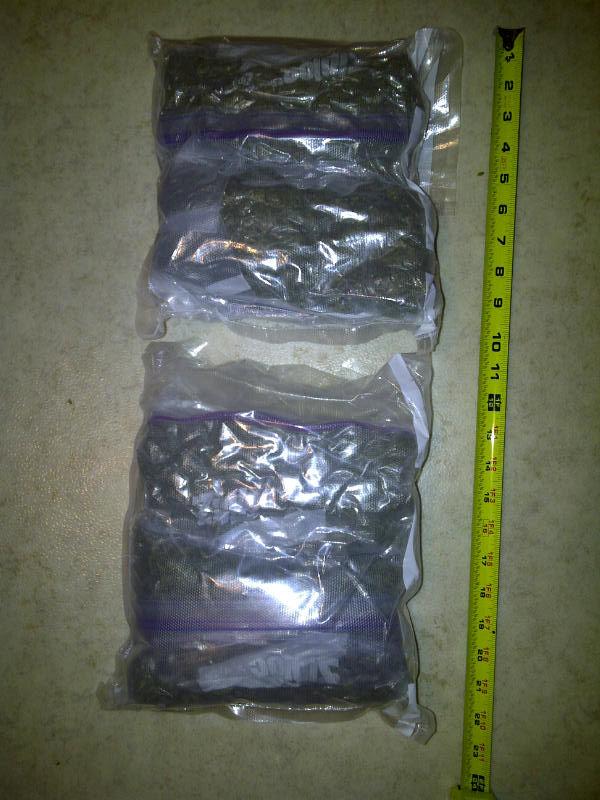 marijuana along with other drugs (prescription Xanax and steroids) that have been confiscated by the Contra Costa County Task Force. The commander of the task force is taking the drugs from raids and giving them to Chris to move. They even have a couple pounds of C-4 plastic explosive."
Wow.
I put "Commander Contra Costa Narcotics Task Force" into Google and found the name Norm Wielsch. I then Googled Wielsch's name and found dozens of news stories with headlines such as "$30 million of marijuana plants seized in Brentwood," and Wielsch's statements about the arrests. I even found a 2005 Diablo article in which Wielsch commented about the problem of painkiller addiction for suburban moms.
The idea that the head of the narcotics task force could be seizing drugs from dealers, sending those dealers to prison, and then putting the drugs back into the community made me sick to my stomach. Even more worrisome was the possibility of C-4 plastic explosives—a material considerably more powerful than TNT—getting into the hands of the wrong people. I spent another sleepless night visualizing horrific events. Just five days earlier, Jared Loughner had allegedly shot Congresswoman Gabrielle Giffords and 18 others with a Glock 19 semiautomatic.
"It's a good thing that maniac didn't have a couple of pounds of C-4," I thought, wondering if there were any Jared Loughners in the East Bay.
Right then, I knew that I had to try to help R. Rutherford. I didn't even know who this person was, and yet I was being asked to help. My gut told me that R. Rutherford was telling the truth.
When morning came, I picked up the phone and called Cortez.
---
[ chapter nine ]
Cortez Calls in the Cavalry
When R. Rutherford asked for help—to be put in contact with a trustworthy person in local law enforcement—the first and only person who came to mind was Cortez. I have known this person for two decades and have personally witnessed Cortez exhibit acts of extreme bravery, courage, and integrity as a law enforcement professional and also as a parent.
As with so many of my favorite friendships, it had been too long since I had reached out to say hello. Cortez and I met for coffee on the Martin Luther King Jr. holiday, January 17.
Cortez sipped a cappuccino as I told the story of my wild ride-along, the original e-mail that R. Rutherford had sent about it being a hoax, and the recent revelation that there might be far more frightening implications. I told Cortez that R. Rutherford had given me solid information about my apparently fraudulent ride-along, and I did not believe that the accusations of serious criminal activity were a spiteful smear attack.
"I truly believe that my contact is frightened for their life," I told Cortez. "This person has no idea who to talk to—and certainly can't go to the head of the Central Contra Costa Narcotics Enforcement Team."
My friend pondered the scenario. "You really don't want to go to anyone local," said Cortez. "Even if they're not dirty, they could leak information, which could compromise the situation."
Fortunately, Cortez knew what to do. "I want you to get a phone number from your contact," Cortez told me. "I'm going to make a call."
The next day, Cortez reached a trusted source, and we passed along R. Rutherford's contact information. It was now up to R. Rutherford to make the case to the right people. Then, Cortez told me, "You might not ever hear from your contact again. Once they become a confidential informant for undercover law enforcement, you probably won't hear anything until the news that there has been an arrest."
It was an eerie feeling, as if R. Rutherford was being thrown into a bottomless pit. But R. Rutherford seemed up for it, and for the right reasons. So I waited. And worried.
While I waited, I returned to my Rubik's cube of ride-along research. I reread my notes, relurked over a thousand Facebook profiles, and reread and rewatched every media story about Butler and his business. While reviewing the March 15, 2010, People magazine story, a detail caught my attention that I had not noticed before. In the article, the P.I. Moms were following a cheater driving a Mustang. I wondered if Butler had scripted that as well, and if the car was Butler's black Mustang, the car Carl Marino was driving during my ride-along in Napa. And what about all the other press stories? Had they been scripted also? As I looked at them, they all seemed more than a little fishy.
As I try to do every January, I took a week off from work and bought a pass to the annual Noir City Film Festival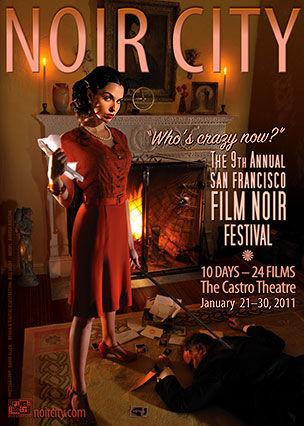 at the Castro Theatre. Night after night, I watched double features of crime films from the 1940s—movies about double-crossing dames, cops gone bad, and decent folks whose one mistake sent them into a downward spiral of despair. The festival's theme was Who's Crazy Now?
Each film featured characters that were pretty much losing their mind on the silver screen.
"I'm living in a film noir," I realized, and I wondered how it was going to end.
[ chapter ten ]
Reality Show Set Visit
The reality show crew had reconvened January 10 and was filming for the rest of the month, so I began to investigate that side of the story. On January 19, I was invited by producers to watch filming at the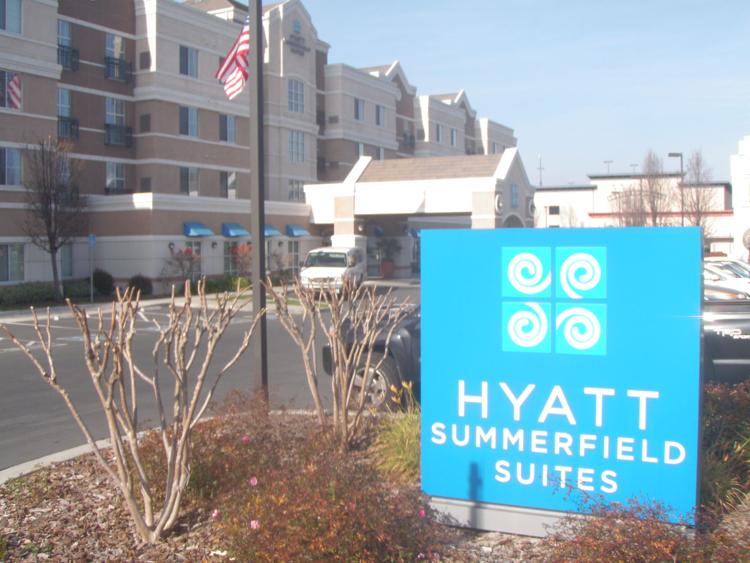 Hyatt Summerfield Suites in Pleasant Hill, where the TV crew had rented a meeting room and two suites. My contact for the show said that I could sit in on a range of interviews with the P.I. Moms cast, talking about their experiences on the cases, as well as their home lives. I asked to attend the interview with Butler.
When Butler arrived at the hotel, he was surprised to see me. I hadn't contacted him in nearly two weeks, since he asked if I would share my confidential informant's e-mail.
"Hey, Chris," I said, nervously, "how's it going?"
"I've had better days," Butler replied, cool as ice.
In one of the more surreal experiences of this story, I sat in a darkened hotel suite that had been transformed into a makeshift television studio. Three technicians and the show's field producer sat with me in the dark while Butler perched on a stool under bright lights and answered questions about the various cases the show had been filming. It was a little like watching Sharon Stone's infamous interrogation scene in Basic Instinct, except Butler was wearing jeans (and, I'm assuming, underwear).
The show's field producer fired off questions, and I took notes about Butler's appearance and demeanor, as well as about the cases that they had been filming for the show. There was one case about some swindlers at a local farmers market, who were selling fake permits to vendors. Another was about recurrent vandalism at an apartment building. By far the most intriguing was the case of a missing 15-year-old girl. The teen had been missing since late November, and P.I. Moms were on the case. Butler suspected that the teen was hiding out in Ontario, California, and said that he and his team were following leads he had uncovered via social networks.
Below: Chris Butler being interviewed for his reality television show on January 19
"In this age of Facebook, even if you don't know somebody, you know someone who knows somebody," Butler said, with a cocky demeanor. I scribbled that down in my notebook and added, "Useful tip."
Butler stated his suspicion that the teenager was staying with a 22-year-old man.
"You have a daughter. How would you feel if she was with a 22-year-old guy when she was 15?" asked the field producer.
"If my 15-year-old daughter was staying with a 22-year-old guy, I would not be a happy camper," Butler said.
"Can you make that sound a little stronger?" coached the field producer. " 'Not a happy camper' makes me think you just dropped your sandwich on the floor."
"If my 15-year-old daughter was staying with a 22-year-old guy, I'd be out for blood," Butler said, ice cold.
"That's certainly stronger than happy camper," said the field producer.
(Butler's hunch was way off, by the way. The teen was not staying with a 22-year-old man in Ontario but was hiding at the Concord home of her teenage boyfriend's mother. The missing teen's family gave credit to Carl Marino for solving the case: Marino finally got the boy's mother to admit she had been harboring the missing teen for nearly three months.)
CLICK HERE TO WATCH AN ABC-7 NEWS REPORT ABOUT PRIVATE INVESTIGATORS, FEATURING CHRIS BUTLER
After watching Butler's interrogation, I talked to the man in charge of production, Lucas Platt, and told him that I had concerns about my ride-along story. I explained that Butler had not produced any sufficient evidence for the case's authenticity, and while waiting for his explanation, I had to play detective myself.
"I found the mistress on Facebook and realized that I know some people who know her," I told Platt. "I had someone call her to tell her she should talk to me. She told my contact that she knew what this was about, and she wasn't going to call me back. When my contact kept asking her about it—was she working for P.I.s, was this for a reality show, or was she really banging someone's fiancé?—she laughed and said, 'It's a reality show; we all know how real those are.' "
Platt, a producer on hit reality shows, such as Dog the Bounty Hunter and Steven Seagal: Lawman, groaned. "Look, you're going to write what you're going to write," he told me. "All I can say is that the show had nothing to do with your ride-along—and I can invite you to visit our filming to see how authentic our approach is. Hopefully, that can provide some balance to your story. That's the best I can do."
My concern about Butler's honesty was not the production's only hiccup. Two weeks later, I received word that most of the P.I. Moms had marched into Butler's office and turned in their resignations. Those were some of the last moments filmed by the crew of P.I. Moms.
"We eventually stopped filming because Chris Butler told us there would be plenty of cases to film, and that simply wasn't true. The network was willing to invest millions of dollars in a show, and he was not able to come through," Platt told me several weeks after producers pulled the plug on filming. "The whole time I worked on the show, Butler never once looked me in the eye. I definitely felt that he was less than honest."
---
[ chapter eleven ]
Butler Gets Busted
I spent the rest of January and the beginning of February mixing migraines with paranoia and nightmares. A good night's sleep was about as common as a winning lottery ticket. But every time I felt like I was going to completely lose it, I thought about the stress that R. Rutherford must have been feeling.
After putting R. Rutherford into contact with Cortez's people, I did get a few e-mail updates from R. Rutherford, but they were vague as to the details of the investigation. There were two things I could tell for sure: The wheels were in motion, and R. Rutherford was scared to death. I was, too.
At one point, R. Rutherford e-mailed me with the chilling warning that after I showed up on the set of the reality show, Butler started talking about "stinging Pete Crooks to get some leverage." When I got that message, I speed-dialed Cortez to pass the information along, saying, "If I get arrested with a bag of heroin or a severed head in my car, I told you something might happen."
While I was obsessing about headlights in my rearview mirror, R. Rutherford was busy being a suburban Serpico, and Butler and Wielsch were acting like they were on Breaking Bad in the 925. According to court reports, on February 15, undercover officers from the state's Department of Justice watched Norm Wielsch take three pounds of crystal methamphetamine out of the Contra Costa Sheriff's drug locker. News reports went on to say that Wielsch forged a "destruction order" to get the drug and then drove with Butler to the Martinez dump, where Wielsch poured three pounds of flour to fake the drug's destruction. Wielsch and Butler then drove to Butler's office and sold a pound of meth to a confidential informant—who filmed the entire deal with a hidden video camera. The video evidence reportedly shows Wielsch and Butler weighing the meth, counting their money, and joking about it the whole time.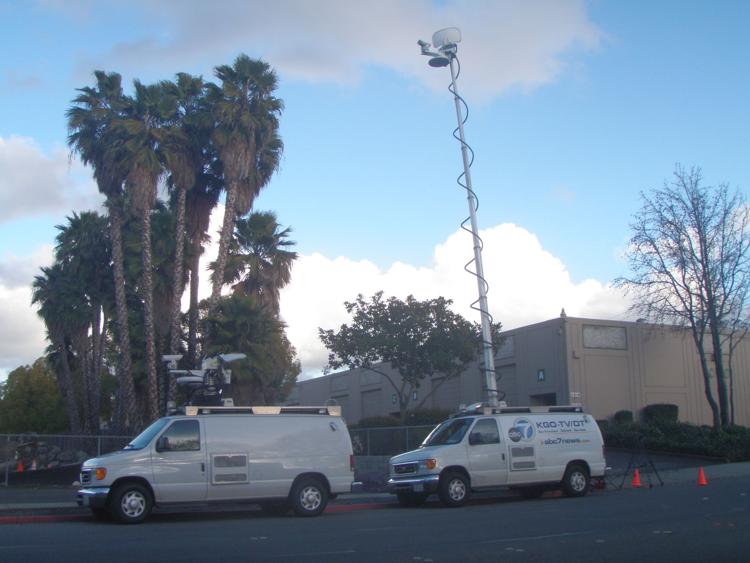 Those events explain the e-mail I received from R. Rutherford on February 15 at 7:43 p.m.: "Today was one of the most stressful days but probably the most rewarding for the DOJ. They don't have to add 2 and 2 to show 4 anymore. We jumped straight to the final answer. There are no more ifs or maybes. They got concrete proof."
On the morning of February 16, Butler and Wielsch were arrested. R. Rutherford gave me the news with a simple one-line e-mail: "It happened this morning."
DOJ officers had arrested Butler and Wielsch, who had been charged with a staggering 28 felony counts each. The 15-page court document included charges that Butler sold drugs in a Walnut Creek Safeway parking lot and that Wielsch and Butler were in possession of firearms when they sold the meth. Wielsch, 49, was the first officer from the state's Department of Justice ever to be arrested on drug charges.
The news came as a shock to everyone—the media, law enforcement, and certainly all those schoolkids who had listened to Wielsch lecture them about the dangers of illegal drugs.
Wielsch reportedly admitted to many of the crimes he had been charged with upon arrest and was released from custody on a $400,000 bail. His attorney,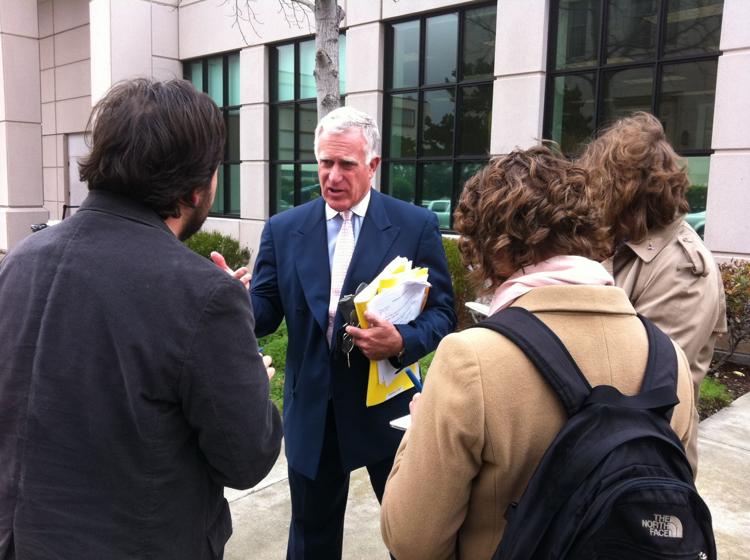 Michael Cardoza, stated outside the courthouse steps that Wielsch had needed money to pay for his daughter's bone marrow transplant. Butler and Wielsch pled not guilty at a March 2 court appearance—although Cardoza and Butler's attorney, William Gagen, told reporters outside the courthouse that the pleas were mainly procedural.
Two days after his not guilty plea, Butler was bonded out of the Martinez Detention Center, despite Contra Costa Superior Court Judge Nancy Davis Stark's refusal to lower his bail from $900,000. Deputy District Attorney Jun Fernandez argued in court that Butler posed a threat to the community, accusing Butler of having his decoys ply client's spouses with alcohol, just before tipping off a police contact to pull the spouses over on suspicion of DUI. On March 4, Contra Costa Deputy Sheriff Stephen Tanabe, a friend of Butler's suspected of participating in these setups, was arrested by the Department of Justice and booked on suspicion of possession and transfer of an assault rifle, and conspiracy to possess and sell controlled substances.
Fernandez also cited a 2009 incident, in which Butler reportedly posed as an Antioch police officer and kidnapped a young man at gunpoint. Apparently, Butler had been hired by the young man's mother, and the fake arrest was a way to scare the young man off drugs.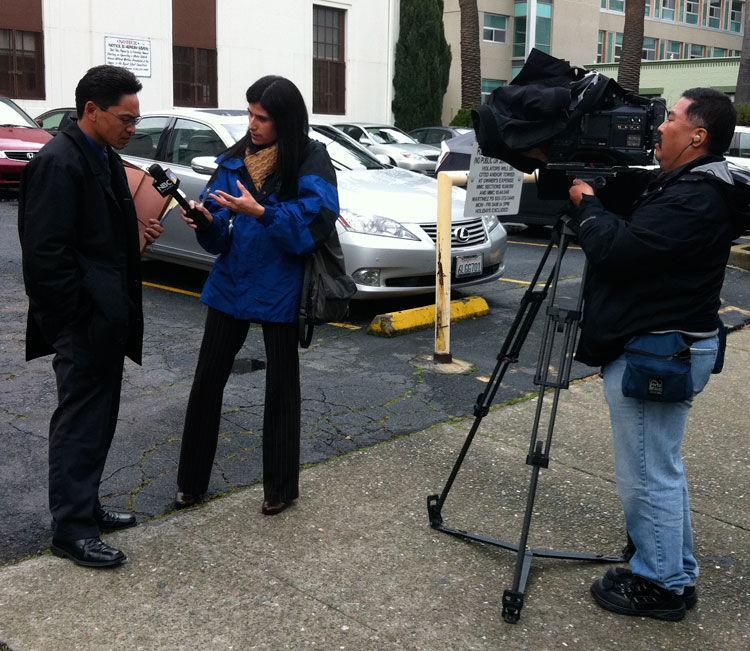 Fernandez said that Butler searched the young man's room and confiscated more than 4,000 Xanax pills, which he never turned over to police. In classic Butler style, the private eye had his employees videotape the entire event.
The irony cannot be overstated that Chris Butler—a man who made his livelihood manipulating, setting up, and "stinging" people (myself included)—ended up getting stung by the big boys. Part of me wishes that the reality show's cameras had still been around to record the DOJ officers slapping the cuffs on Butler and throwing his ass in jail.
[ chapter twelve ]
Client Reunion
The evening of Butler's arrest, I went to The Client's house. As I pulled into her driveway, she was driving out in the Jaguar. I pulled up next to her and rolled down my window.
"Hey there, I'm Pete Crooks from Diablo magazine," I said, reintroducing myself. "We need to chat."
The Client was startled to see me, especially because I told her I had just come from her real ex-boyfriend's house—the man she actually had hired Butler to sting back in July. Still, she invited me in for a chat.
"I know the ride-along I went on September 11 was a total fake," I told her. The Client started to explain that it wasn't really fake because the events of September 11 were so closely based on her real situation as a client of Butler and Associates.
"Look, you told me on September 9 that you were in a three-year relationship with The Subject, and you weren't," I said. "I rode around in a van for 10 hours on September 11, following The Subject—a guy Chris Butler had hired for the day, a guy you had never even talked to until that morning when you gave him the keys to your car."
"You're right," said The Client. "It was fake."
With her best friend present, The Client and I talked for two hours about her participation in the ride-along, her interactions with Butler, and her real relationship with a local man, whom she had suspected of cheating on her via various online dating websites.
After reading a story about the P.I. Moms in the Contra Costa Times, The Client had hired Butler to investigate her boyfriend. Butler contacted the boyfriend with a phony online profile, then assigned P.I. Moms Charmagne Peters and Michelle Allen to meet the boyfriend for drinks while The Client was in Europe. (The boyfriend confirmed that Peters and Allen stung him, but using other names. He recognized them when I showed him their picture in People magazine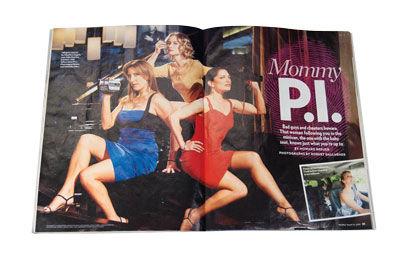 . He was not a happy camper.) As Peters and Allen flirted with The Client's boyfriend, Butler sat at the next table and videotaped the incident.
When The Client returned from Europe, Peters met the boyfriend a second time at a restaurant. The sting was set up so that The Client could walk in on the date and catch her boyfriend with Peters, while Butler sat at a nearby table, filming the entire event. The Client still has her documents and DVDs from both incidents, and she showed them to me.
Butler charged The Client $2,500 for these services, then invited her to consider a partnership in his investigation business. She went to the UFC Gym in Concord and worked out with the P.I. Moms and sat in on staff meetings for several weeks, before deciding she wanted to move on. Then Butler asked her for one more favor—to help sting Diablo magazine as a publicity stunt for his business. Only the master manipulator didn't make it sound so sleazy.
"Chris told me that it would be a great help to all the women who had gone through what I went through," The Client admitted, clearly embarrassed by the situation—especially when she realized that Butler was now sitting in jail on felony narcotics charges. "He really played on my weaknesses. I even asked him, 'Why don't we just tell the Diablo reporter that we will re-create my situation?' Chris said, 'No, he won't go for that; it needs to seem real. That's more exciting.' "
I told her that Butler had been correct: There was no way I would have agreed to ride around in the P.I. Mom's minivan for 10 hours on a Saturday knowing that I would be watching a pretend version of an infidelity case. I thanked The Client for finally coming clean.
It was nice that someone finally told the truth.
---
[ chapter thirteen ]
Rounding Up the Ride-Along Gang
Following the news of Butler's arrest, I sent Peters a text: "We need to talk!" I e-mailed Antoon the same message. I had previously told both women that before this story went to press, I wanted to have a face-to-face conversation. Obviously, I would not have been able to mention the highly sensitive information about an undercover investigation of Butler and Wielsch; I did not even tell Diablo's publisher or editor in chief until after the arrests. But I did want to show Antoon and Peters that I had a copy of an e-mail dated September 10, 2010, that had been sent to all the participants in my ride-along and had been forwarded to me by two sources.
The e-mail, drafted by Butler and Peters, lists all the addresses and locations we visited on September 11, including the 24 Hour Fitness Club in Moraga, the Napa Premium Outlet, the Rutherford Grill, the Peju Province Winery, and the Holiday Inn Express. For the final stop on the phony-baloney tour, Butler wrote specific instructions for The Subject and Mystery Date to park the Jaguar, walk through the hotel lobby, get into a silver Honda parked on the other side of the hotel, and then drive back to the East Bay. There was even a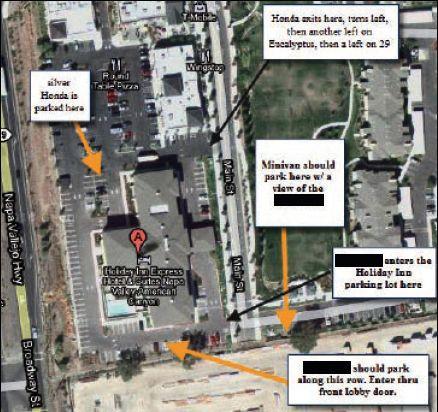 JPEG attachment of a Google Earth map showing the specific parking spots that everyone should use, including the minivan that I would be riding in.
It was slam-dunk evidence that the ride-along had been scripted and that everyone involved knew about it in advance. Because I had genuinely enjoyed Antoon and Peters' company during our ride-along, I wanted to give them every opportunity to explain their role in the hoax.
Instead of meeting with me, the two former P.I. Moms had their attorney, Scott Hervey, send an e-mail stating that his clients had both signed nondisclosure agreements while working for Butler and were legally bound to those contracts. When Diablo's attorney asked to see copies of the agreements, Hervey refused.
Hervey also wrote that Peters and Antoon had been acting under the instructions of their employer during the time period in question, and he threw in some strongly worded legalspeak about the consequences of printing false or unverifiable facts.
No. Problem. There.
Mystery Date failed to respond to my questions about her involvement in the September 11 ride-along. I wanted to mention to her that I knew she attended the Butler and Associates holiday party in Walnut Creek on December 19. Norm Wielsch and Stephen Tanabe were also at that party.
When I messaged Carl Marino through Facebook, saying that I wanted to talk, Marino called me almost immediately. He said that he and his wife would be willing to meet. I told him it had to be in person, and he said that was fine.
I drove to the Marinos' apartment in San Francisco. The couple offered me coffee, and we sat at the kitchen table. I pulled out my recorder and told them that the conversation would be on the record. The Marinos said they understood.
I started to describe the scene on September 9, in which The Client came to the offices of Butler and Associates and tearfully shared her suspicions of infidelity. I did not have to press very hard to get the truth.
"That was all scripted by Chris Butler," Carl Marino said. "Everything about it was planned out. Chris was very careful about coaching [The Client]; he told her to really think about how she felt when she caught her boyfriend cheating. And everything about the day you spent with Charmagne [Peters] and Denise [Antoon] was planned out in advance: We even had a staff meeting about it. I drove up to Napa with Chris Butler to scout the whole trip. We picked that Holiday Inn because it had the right parking lot for [The Subject] and [Mystery Date] to walk right through the lobby and get in a car that we had driven up the night before, and drive home."
I asked about Butler's driving away in the Jaguar, which had seemed like such an irresponsible decision. "That was scripted, too," said Carl. "Chris thought that would be exciting for your story. As in, look how he left this cheating fiancé hanging at the Holiday Inn without a ride home."
Ilona Marino, who only occasionally assisted her husband on Butler and Associates cases, also stated that the ride-along was a complete hoax from start to finish. She said Butler often referred to her and Carl as "Mr. and Mrs. Smith," after the 2005 movie starring Brad Pitt and Angelina Jolie. "The Diablo magazine story was supposed to be the first media appearance of Mr. and Mrs. Smith," she said.
I asked the Marinos if they felt bad about stinging me because I was certainly embarrassed to have been hoodwinked for a 10-hour Wine Country tour. They shrugged.
"At the time, it was just a day where we went to Napa and tasted some wines," said Carl. "Your sting was one of our more pleasant assignments. I do feel badly about a lot of things Chris Butler asked us to do, things that were not in my character or my wife's character."
Then, I asked about Butler's black Mustang, the car the Marinos were driving around Napa that day. "Was that the same Mustang that the cheating husband drove in the People magazine story?" I inquired.
"Yes, it was," said Carl. "Butler said it added flashiness to the story."
"So, the People magazine ride-along was totally scripted, just like Diablo's?" I asked.
"Absolutely," said Carl. "In the office, Chris was always saying he's the guy who stung his way into People and onto Dr. Phil."
I happened to have brought my copy of the Dr. Phil episode featuring Butler and the P.I. Moms, so I popped it into the DVD player. Carl Marino showed me at least two highly questionable "cases" that were featured on the program, including one involving a sting on a sensual masseuse.
CLICK HERE TO WATCH CLIPS FROM THE JUNE 1, 2010 EPISODE OF DR. PHIL, FEATURING BUTLER AND THE P.I. MOMS
"I know that case was scripted because Butler wanted me to play the decoy who goes in for a massage," Carl said. "I never wanted to do it—and I got a job on [the short-lived NBC series] Trauma instead. Obviously, I'm really glad I didn't go on Dr. Phil."
I had heard enough.
[ chapter fourteen ]
Case Closed, Finally
Not only was the Diablo ride-along case of September 11, 2010, completely fraudulent, but the ride-along section of the feature story in the March 15, 2010, issue of People and at least part of the June 1, 2010, episode of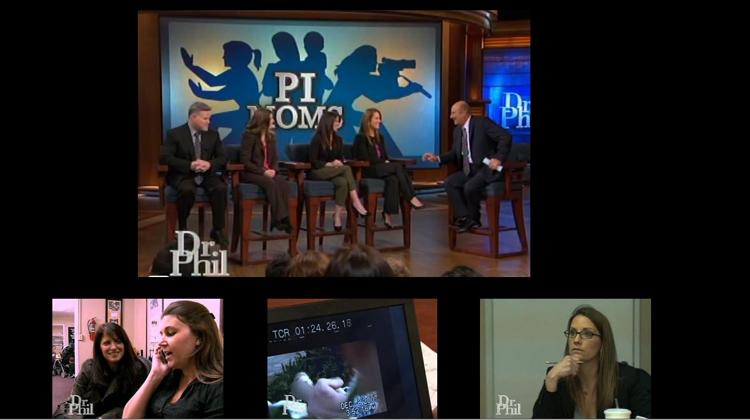 Dr. Phil were also fake. Even the Contra Costa Times story of June 13, 2010—the one that prompted The Client to hire Butler and Associates to sting her real boyfriend—begins like this: "The philandering husband leaves home in a black Mustang on a Thursday night with his wife, confident that neither she nor his mistress are onto him." Hmmm.
Butler's serial media whoring seems petty compared to the 28 felony counts brought against him and Wielsch. But it was this wildly megalomaniacal habit of staging elaborate hoaxes to be seen as a badass—while trying to play Scarface off camera—that proved to be the kindling for Butler's eventual ash heap of a reputation, as well as his catastrophic legal demise. Even after he was behind bars, Butler's sociopathic behavior continued to terrify me.
Reading through the egregious charges brought on Butler and Wielsch—which included selling quantities of marijuana, anabolic steroids, prescription Xanax, and that societal scourge, crystal methamphetamine—I realized something was missing: There were no explosives charges. My stomach flipped as I wondered what Butler had done with the C-4 and if it was out there in our community, ready to detonate.
I fired off an e-mail to R. Rutherford and asked if the C-4 turned up when the Department of Justice sealed and searched Butler's warehouse and office. R. Rutherford replied:
"I asked the DOJ about that. It was still there, but it turns out it wasn't C-4—it was duct sealant. Butler thought it was C-4, though, and I have no doubt he would have sold it if he thought he could get some money for it."
Another e-mail from R. Rutherford let me know that Butler had originally approached R. Rutherford about selling stolen drugs in November 2010. R. Rutherford had sent the e-mail about my fake ride-along to see if I could be trusted with more sensitive information. When I proved trustworthy, R. Rutherford asked for my help. "I am not a drug dealer, and I hate the position that I have been put in," R. Rutherford wrote. "I owe you a lot just for listening and believing."
While writing this story, I met some truly horrible people, others who were extremely deceitful but probably not malicious, and some basically decent people who made mistakes of judgment while hoping for 15 minutes of fame. I will forever be grateful to those who demonstrated true decency and exhibited strength and courage when faced with the evil that some men do. My law enforcement contact Cortez, and the California Department of Justice agents who oversaw the investigation of Butler and Wielsch, are on the top of that list. Although their identities need to remain anonymous, I can assure you that they are genuine heroes in our community. I should buy them a thank-you gift, possibly some nice jewelry. I know a place up in Napa that sells stuff at 80 percent off.
Wielsch and Butler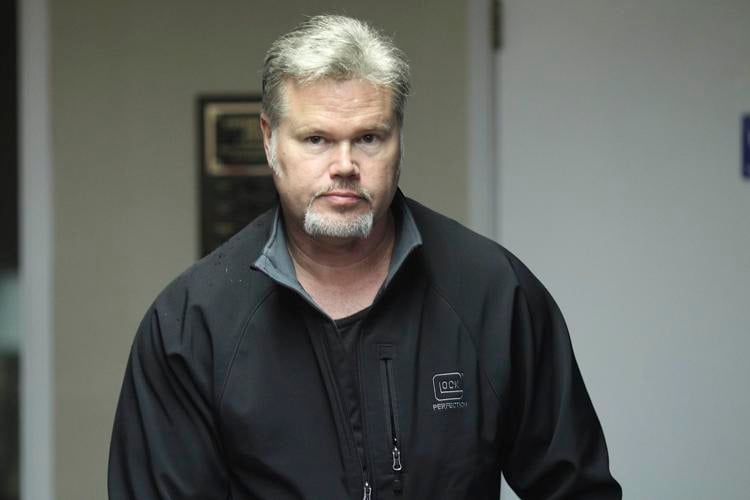 will next appear in court on April 21 to set a preliminary hearing date. Each man could face more than 25 years in prison for the 28 felony counts brought against him. Meanwhile, Butler's dream of becoming a reality show star is dead. I received a voicemail from Lifetime Television saying, "Just wanted to let you know that any plans for the P.I. Moms show have been cancelled. There will be no show."
Butler did, however, always want to be featured in Diablo magazine. So, at least that happened.
We even put him on the cover.  ■
Diablo senior editor/senior writer Peter Crooks is on vacation in an undisclosed location.