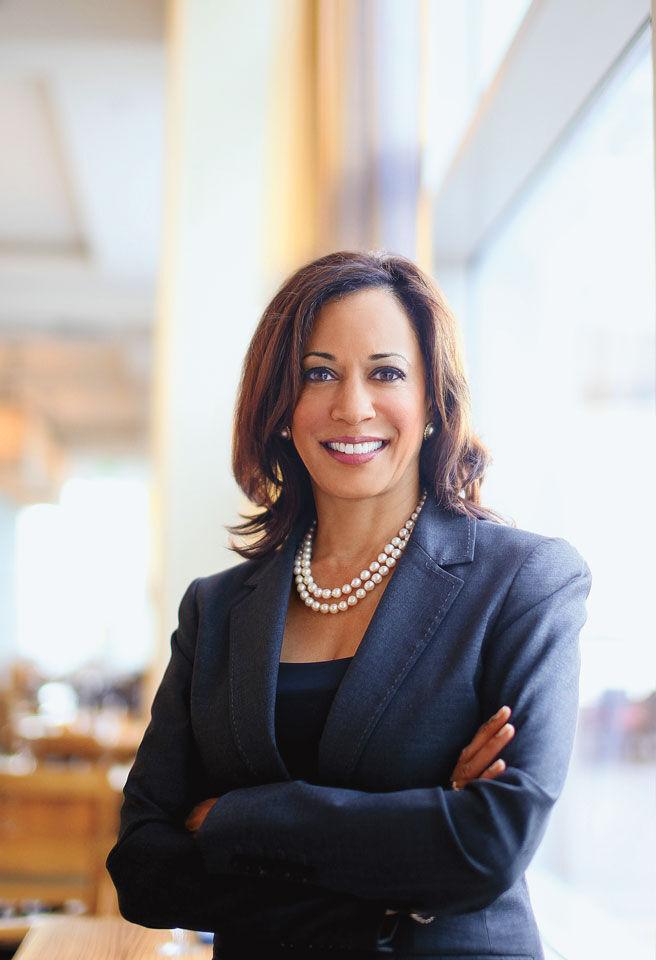 7 REASONS WHY WE LOVE KAMALA HARRIS
The East Bay native makes history as the first female vice president of the United States.
By Rachel Orvino
Who better to kick off Diablo's annual celebration of trailblazing local women than Kamala Harris? Born 
in Oakland to immigrant parents who divorced when she was young (her father was from Jamaica and her mother from India), she lived with her younger sister, Maya, and mom, Shyamala, in Berkeley before the trio relocated to Montreal when Harris was 12. After earning her law degree at UC Hastings College of the Law in San Francisco, Harris made a name for herself in California politics before moving on to the national stage—first as a senator, then as a presidential candidate, and finally as the first female and woman of color to serve as our country's vice president. Here, Diablo shares some of the reasons that our new VP is an East Bay all-star.
1. SHE HAS A LONG RECORD 
OF FIRSTS.
At age 56, Harris is not only the first woman elected to the vice presidency, but also the first Black and South Asian woman to hold the title. Among her other political firsts? She was California's first Black and South Asian female attorney general and became just the second Black woman and the first South Asian woman to enter the U.S. Senate when she was elected in 2016. Harris's husband, entertainment lawyer Douglas 
Emhoff, also earns a place in the history books as the inaugural second gentleman.
2. SHE HAS AN AMAZING FAMILY.
Harris's mother, Shyamala Gopalan,
was a leading breast cancer 
researcher who worked at Lawrence 
Berkeley National Laboratory, among other institutions, before her death in 2009. Her father, Donald, was a longtime economics professor at Stanford University. Harris's sister, Maya, is also a lawyer, and she served as a senior policy advisor for Hillary Clinton's 2016 campaign. Maya's daughter, Meena, founded the Phenomenal Woman Action Campaign and has written two children's books (Ambitious Girl and Kamala and 
Maya's Big Idea). Harris is also "Momala" 
to Emhoff's two children from his first 
marriage; one of whom, Ella, won instant fashionista status thanks to her striking looks at inauguration events and made her runway debut at New York Fashion Week 
in February.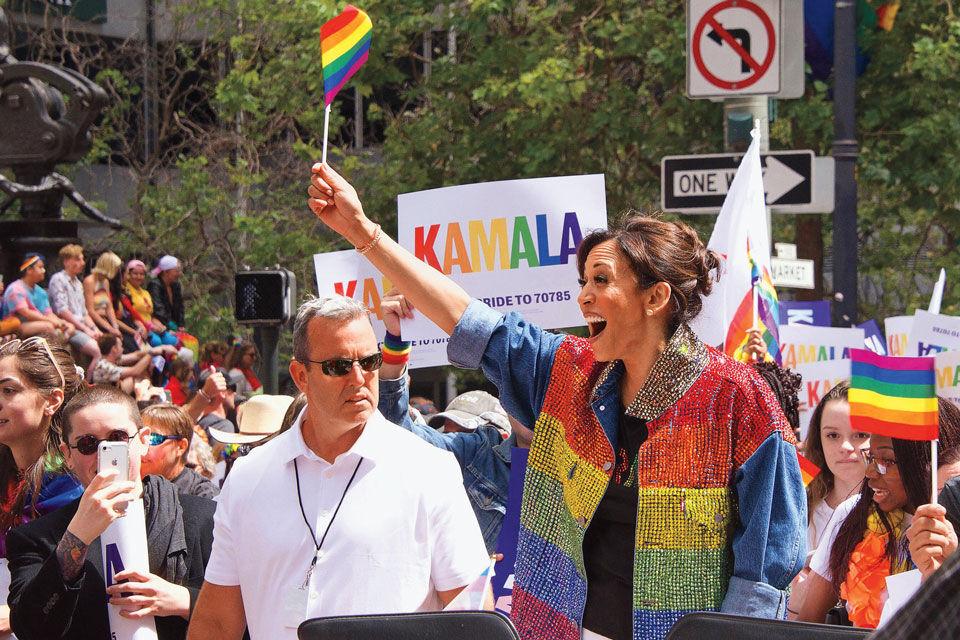 3. SHE'S GOT HER OWN SENSE OF STYLE.
From her signature Chuck Taylor sneakers to sharp pantsuits, Harris knows how to make a style statement. The chic white Carolina Herrera suit she wore during her acceptance speech in November nodded to the women's suffrage movement—and looked great onstage. During the inauguration festivities in January, she wore sleek pieces from Black designers Sergio Hudson and Christopher John Rogers. And who can forget that rainbow flag jacket that the then-presidential candidate wore during the San Francisco Pride parade in 2019?
4. SHE GOT HER START LOOKING OUT FOR THE CHILDREN OF THE EAST BAY.
Harris began her career in the Alameda County District Attorney's Office—working there from 1990 to 1998—and specialized in prosecuting child sexual assault cases. That commitment to young people continued when she established the Bureau of Children's Justice in 2015 as California's attorney general.
5. SHE IS AN ACCOMPLISHED AUTHOR.
In addition to penning two books (Smart on Crime and The Truths We Hold), Harris wrote an empowering story for kids called Superheroes Are Everywhere. The 2019 illustrated work details her own search for superheroes and the realization that brave and great deeds are performed by everyday people.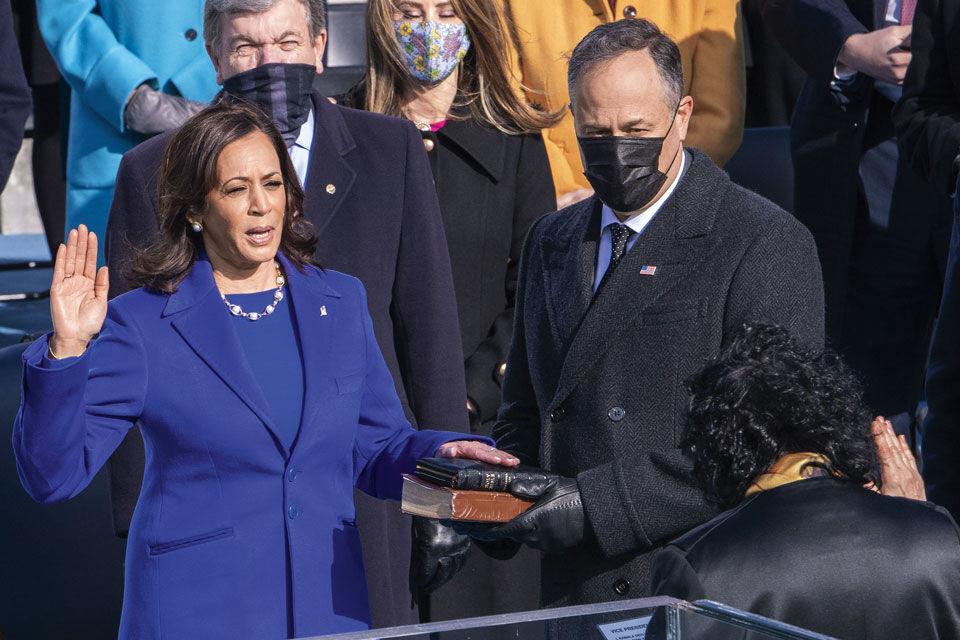 6. SHE HELPS LIFT UP HER FEMALE 
CONTEMPORARIES WHILE CELEBRATING THOSE WHO HAVE COME BEFORE HER.
Harris lives by a piece of advice from her mother: "You may be the first to do many things, but make sure you're not the last." During her acceptance speech for the vice presidential nomination, she recognized other women's achievements throughout history: "I reflect 
on their struggle, their determination, and the strength 
of their vision to see what can be, unburdened by what 
has been. And I stand on their shoulders."
7. SHE'S ROOTED IN THE EAST BAY.
Harris called out her birth at Kaiser Hospital in Oakland during that same speech, and has referenced her experience being bussed to Thousand Oaks Elementary School in Berkeley (she is included in a mural depicting notable women at the school). Harris even came back to her birthplace in 2019 
to kick off her presidential run at Oakland's Frank H. Ogawa Plaza. Said friend and Oakland mayor Libby Schaaf, "Nobody fights like Kamala. No one gets to the truth ... drills down like she does. I just could not be more thrilled and proud because she's from Oakland."
---
SPORTS
East Bay talents excel in big-time athletic pursuits.
By Ian A. Stewart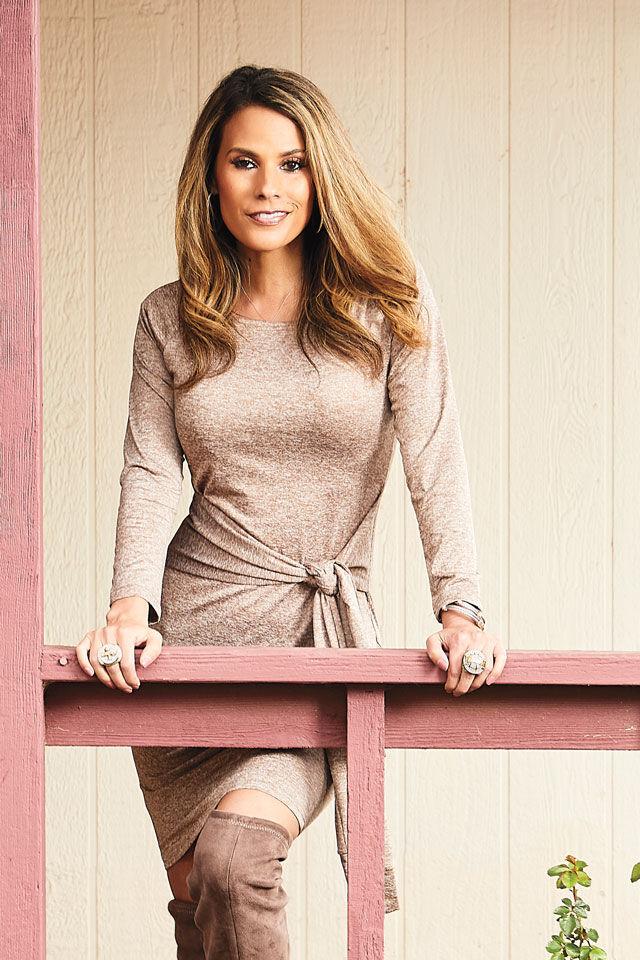 Running Up the Score
BONNIE-JILL LAFLIN
NBA SCOUT
Early in the pandemic, Bonnie-Jill Laflin 
decided it was time to get proactive. The Bay Area native and then-KNBR morning sports show cohost was, like so many of us, being forced to adapt her work routine. So 
in May, she converted a spare room at her Brentwood ranch into a studio with a camera, sound equipment, and lights. "You've got to be willing to evolve," she says now, nearly a year later. "It's a way to make sure you stay relevant."
For Laflin, that's been a constant throughout her two-decade-plus career in the sports world. It's also what's kept her on the move, hustling from job to job, niche to niche. Laflin, 45, familiar to Bay Area sports fans for her roles as sports analyst and broadcaster, has had a long if unusual career path—one powered almost entirely by chutzpah. At 18, she broke into the business as a cheerleader with the Golden State Warriors, San Francisco 
49ers, and later the Dallas Cowboys. After doing a stint in Hollywood as a TV actor, she transitioned to sports broadcasting, including working for the local CBS affiliate and, eventually, the Los Angeles Lakers.
It was there, in 2006, that Laflin had her big break: She was hired as the Lakers's first-ever female scout and assistant general manager with the team's minor-league affiliate in the G League, a role she landed in part through a family connection to team owner Jerry Buss. As a part-time actress and model, with roles in Baywatch and spreads in Maxim, Laflin certainly stood out in an NBA front office. But Laflin dove into the work in earnest, learning how to fill out reports on college prospects and offering her opinions in team meetings. Still, struggling to prove herself to basketball lifers who viewed her more as a curiosity than a colleague took its toll. "It was a lot of tears," she says. "A lot of thinking, I don't want to do this, trying to be considered one of the boys. It's not as easy as you think."
Despite that struggle, the work opened doors for Laflin. After 12 years with the 
Lakers, she pivoted to doing broadcasting work for ESPN, the BBC, and many other outlets. In 2018, she moved back to the Bay Area and took on the KNBR morning cohosting role, making her the only female full-time sports radio host in the Bay Area. That gig, however, proved fleeting: In July 2020, she was let go and has since been hosting a sports podcast, The Weekly Pass, as well as making plans for 
a more ambitious project highlighting 
pioneering women in sports.
Much has changed in the sports world for women since Laflin started out, for better and worse. Whereas Laflin's stint in the front office was met in many corners with deep skepticism, today a growing cadre of women
 coaches and executives have made their presence felt in men's professional sports. "It's fantastic," Laflin says of the current wave of women in sports. "They're right for the job. They know what they're doing."
Still, big-league sports teams often retain elements of a boys'-club atmosphere, and 
Laflin says she's dealt with her share of it. "To be frank, I knew what I was getting into," she says. "But I don't put up with it. Anything I felt was inappropriate, I nipped it in the bud."
It's part of an ethos Laflin says she lives by: Treat everyone with respect, no matter their status or station. "You've got to stay true to who you are and get more knowledgeable and credible every day," Laflin says. "You have to be the best version of yourself."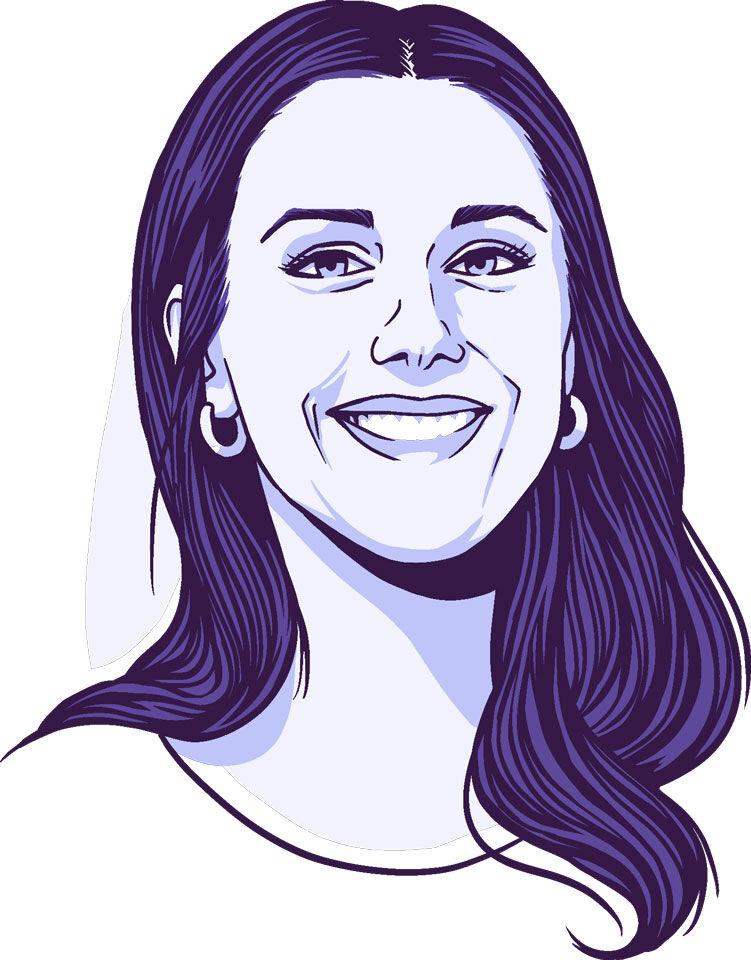 Kicking for Equality
ALEX MORGAN
SOCCER STAR
Of all Alex Morgan's history-making
stats—108 goals in international soccer competitions, two World Cup wins, an Olympic gold medal—it's this one that's driving her latest venture: 9.2 million, the number of followers she has on Instagram. Morgan, the former Cal soccer player and cocaptain of the U.S. Women's National Soccer Team, is a cofounder of Togethxr, a new company that will produce documentaries and podcasts about women athletes (among others) and broadcast those stories to a global audience via social media.
Morgan, 31, has already done as much to shatter the glass ceiling in women's sports as anyone. In 2016, she cofiled a complaint with the Equal Employment Opportunity Commission over the radically different compensations for the 
women's and men's national soccer teams. A separate suit filed in 2019 cited unequal work conditions and medical treatment. To Morgan, 
it's all part of addressing a glaring inequality, while also taking the long view. "My daughter is not 
going to grow up knowing about the firsts," the new mom told 
Today of women's sports pioneers, 
"because it's going to be the norm."
Back in the Game
SABRINA IONESCU
BASKETBALL PHENOM
Last year was supposed to be a coronation for Sabrina Ionescu. Instead, it was a year of injury and frustration. So the Walnut Creek native and basketball phenom is taking a do-over.
Ionescu, the 2019 National Player of the Year at the University of Oregon and No. 1 overall draft pick for the WNBA's New York Liberty, is back after more than a year away following ankle surgery and the COVID shutdown, and she hopes to make good on the accolades that have followed her since becoming a standout at Miramonte High. Immediately after joining the Liberty, Ionescu signed a multiyear endorsement with Nike and discussed plans for a signature sneaker, as well as signing deals with Beats by Dre, Google, BodyArmor, and Xbox. In Ionescu, Madison Avenue sees not only a game-changing athlete, but also the next great crossover sports and pop culture icon. "[Ionescu is] definitely one of a kind in the way she's resonated universally," Bill Duffy, the Walnut Creek–based 
basketball super-agent who's 
representing Ionescu, told ESPN. "I feel like she's a dynamic individual. She's as sweet as she can be, but she is an absolute killer."
---
LAW ENFORCEMENT AND GOVERNMENT
Local women chart new courses in police work and city politics.
By Clay Kallam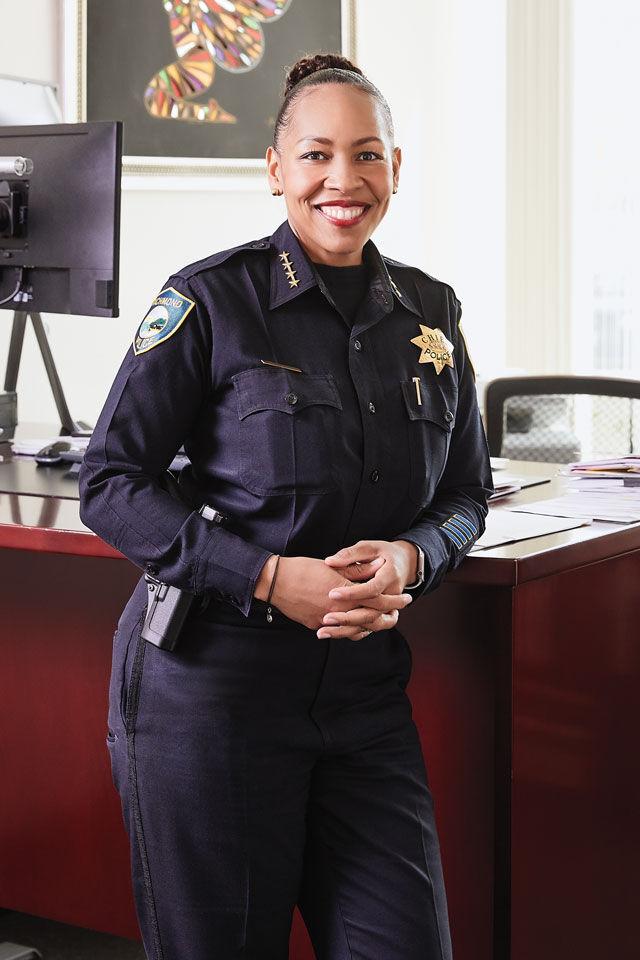 Top Cop
BISA FRENCH
RICHMOND POLICE CHIEF
When Bisa French walked to elementary 
school in San Pablo in the 1980s, racist graffiti was splattered on walls and fences.
"I remember how scared I was," she says. "There was still a Ku Klux Klan presence in San Pablo, and I wondered, Why aren't those people in jail?"
Now the police chief in Richmond, the 45-year-old French still remembers those feelings, and they motivate her to this day. "I want to help people," she says, "and make them feel safe."
And Richmond is safer with French in charge, as crime rates have mostly dropped since she rose through the ranks to become the city's first female police chief in 2019. But that career path seemed far from inevitable after French graduated from Pinole Valley High School.
"Right after high school, I got pregnant," she says. "It was a life-changing experience, and it was very disappointing for my parents and 
my family."
French, however, didn't give up on her education, attending Napa Valley and Contra Costa colleges. In fact, she was so dedicated to school that one week after giving birth to her son Robert, she was back in the classroom taking her finals.
At 22, she was hired by the Richmond Police Department, in an era when women and minorities were less common in the profession. French, whose mother is from Puerto Rico and whose father is Black, had to deal with the 
department's double-barreled resistance to both women and people of color.
But French was undaunted, and her rise was steady. She became a sergeant in 2006, the second female in the force at that rank, and then in 2011, was promoted to the first female lieutenant. In 2013, she advanced to captain, the youngest in Richmond, and in 2016, was assistant chief. Two years later, she was named interim chief, 
a position that became permanent in 2020.
Along the way, French raised two more children, got her bachelor's degree, and 
added a master's for good measure.
Now, however, her focus is on making Richmond and its police force better suited to dealing with 21st-century issues. To that end, she wants to encourage more women to get involved in law enforcement. "Women are better police officers because we communicate better," she says, a belief reinforced by research by Police Chief magazine.
"We need young women to come into the profession," French emphasizes, just as she did two-plus decades ago. Even when she started, she knew it would be a hard road, but she felt she could make a difference.
"If I have the ability to change things," she says, "how can I not?"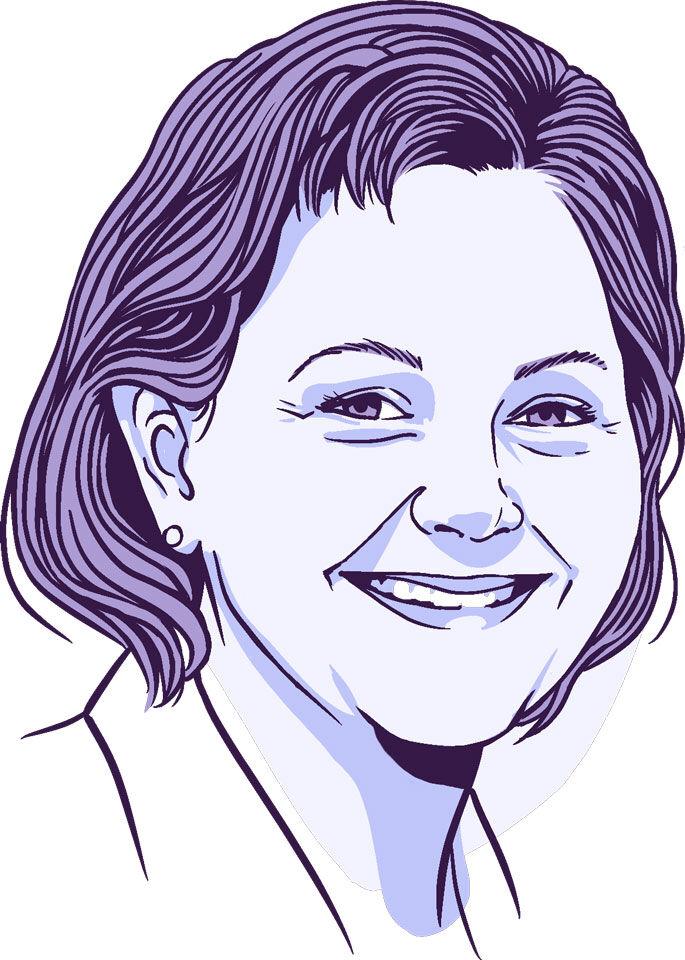 Speaking Up for Victims
NANCY O'MALLEY
ALAMEDA COUNTY DISTRICT ATTORNEY
Alameda County's first female district attorney, Nancy O'Malley learned the importance of being heard at an early age, even if sometimes others weren't that excited to listen. "I always spoke up," she says. "I wasn't afraid to fight."
That attitude sometimes got 
her in trouble with her teachers 
at Carondelet High School in 
Concord, but it also prepared her well for what turned out to be a long career in law enforcement.
Her involvement began in her 20s when she was on the ground floor at one of the first rape crisis centers in California, which triggered a lifelong dedication to protecting victims of rape, sexual harassment, and domestic abuse.
O'Malley started in the Alameda County District Attorney's Office in 1984, and after being appointed 
interim DA in 2009, was elected and reelected in 2010, 2014, and 2018. Though just under half of the state's district attorneys are female now, when O'Malley first took office there were only five female DAs, including her and Kamala Harris. "It's critically important for women to be in these positions," she says. "There's an added dimension with women at the table."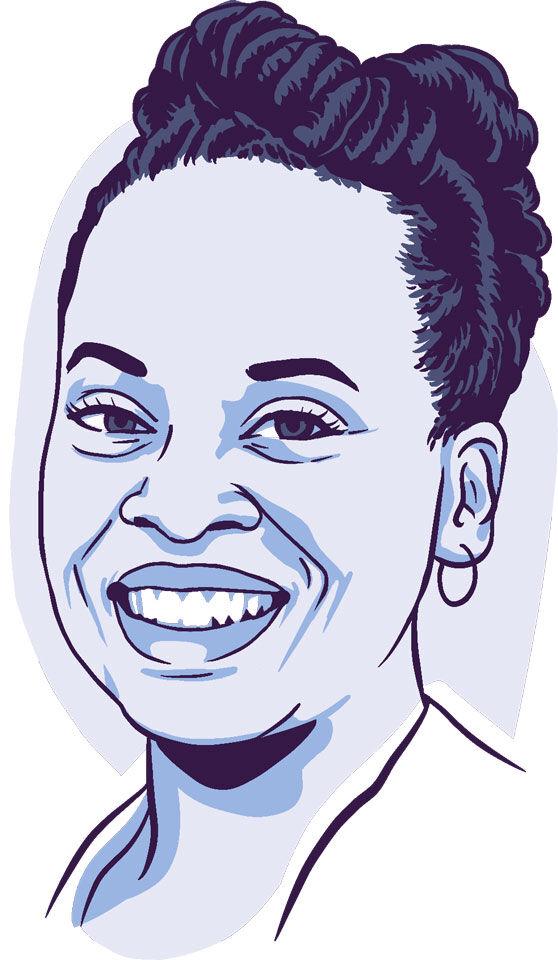 Untangling the Housing Crisis
CARROLL FIFE
OAKLAND CITY COUNCIL MEMBER
Carroll Fife is hard at work dealing with local issues in her new role as a member of Oakland's City Council, but her biggest concern transcends a single city.
"Why are there infants living in pest-infested tents? Why are we OK with this?" she asks about the affordable housing shortage that plagues California and other areas around the country.
For those familiar with Fife's quick rise to political power—she was elected to the council last 
November—her focus on housing is no surprise. She was one of the driving forces behind Moms 4 Housing, a group that drew national attention to Oakland's housing crisis by occupying an empty dwelling in 2019.
"We believe housing is a right but people are very entrenched in our current system," she says. "We still have a lot of work to do—there are four empty homes in Oakland for every homeless person. It's unconscionable."
Despite the distrust many have for Oakland's often controversial politics, Fife feels she can make a difference. "Politicians can either muck things up or untangle things," she says. "I'm in the business of untangling things."
---
COMEDY
These female comedians are standouts in their field.
By Peter Crooks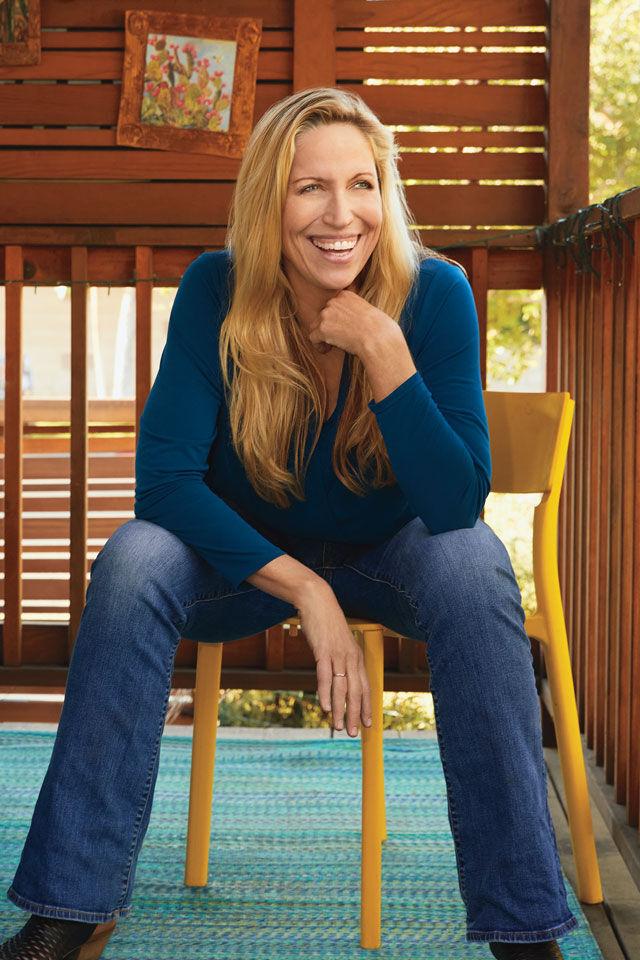 Connecting Through Edgy Humor
LAURIE KILMARTIN
STAND-UP COMEDIAN AND WRITER
Growing up in the East Bay, Laurie Kilmartin was always wary of class clowns. Even at a young age, the future comedy headliner had a refined and specific style of humor.
"Class clowns are never the funniest people—they are almost too universal," says Kilmartin. "I was funny with my friends, but I always had to vet them first."
Kilmartin, who has spent the past three decades shaping one of the sharpest stand-up acts in the U.S., performed her first set at Fubar's, a long-gone club in Pleasant Hill's 
Hillcrest Center. Kilmartin remembers seeing Jim Carrey and many other big names perform there in the 1980s—but it was watching less talented comics that inspired her to go onstage and tell jokes.
"I saw Dana Carvey and thought, I could never do that," says Kilmartin. "But the bad comics made me realize, I can do better."
After attending Carondelet High School and UCLA, Kilmartin moved back in with her parents in the late 1980s. She lived in their Pleasant Hill home for a decade as she honed her skills as a comedian, hitting the road for weeks at a time to perform in bars and clubs across the country.
But when Kilmartin was coming up in the clubs, there were not many female comics on the scene. "I had to deal with talent bookers who said, 'I don't like female comics, but I like you.' I would wonder if I should wear a dress on the day I was supposed to get paid," says Kilmartin. "I would wonder if I needed to barricade the door to protect myself from the male comic I'd been booked in a condo with. Ask any female comedian from that era, and they will tell you that those were the conditions."
Kilmartin took those challenges in stride, 
as she did the frequently misogynistic 
material that male comics would spew on stage. "I loved offsetting the bulls--t that men would say about women," she says. 
"I always thought it was my role to combat those ideas with smarter material."
While her first love is still performing 
stand-up, Kilmartin also writes for late night television—very much another boys' club—and wrote jokes for Tough Crowd with Colin Quinn; The Late Late Show with Craig Ferguson; and other shows before landing a job with Conan O'Brien, where she has happily contributed material for the past 11 years.
She is a successful author as well. Her books Dead People Suck: A Guide for 
Survivors of the Newly Departed and Sh*tty Mom: The Parenting Guide for the Rest of Us (coauthored with three other writers) are perfect examples of the single mom's dark but empathic sense of humor. After her father died from cancer, Kilmartin crafted a stand-up special called 45 Jokes About My Dead Dad, which was highlighted as one of the top stand-up specials in 2016 by Vulture.
Last year, when her mother passed away from COVID-19, Kilmartin's thoughtful and sometimes heartbreaking tweets connected with a worldwide audience. "My mother got COVID in a skilled nursing facility," says Kilmartin. "Having to say goodbye to her like that was very difficult, and writing jokes got me through it. Anytime you can share the humor of living through an experience like that, people who can relate will appreciate it."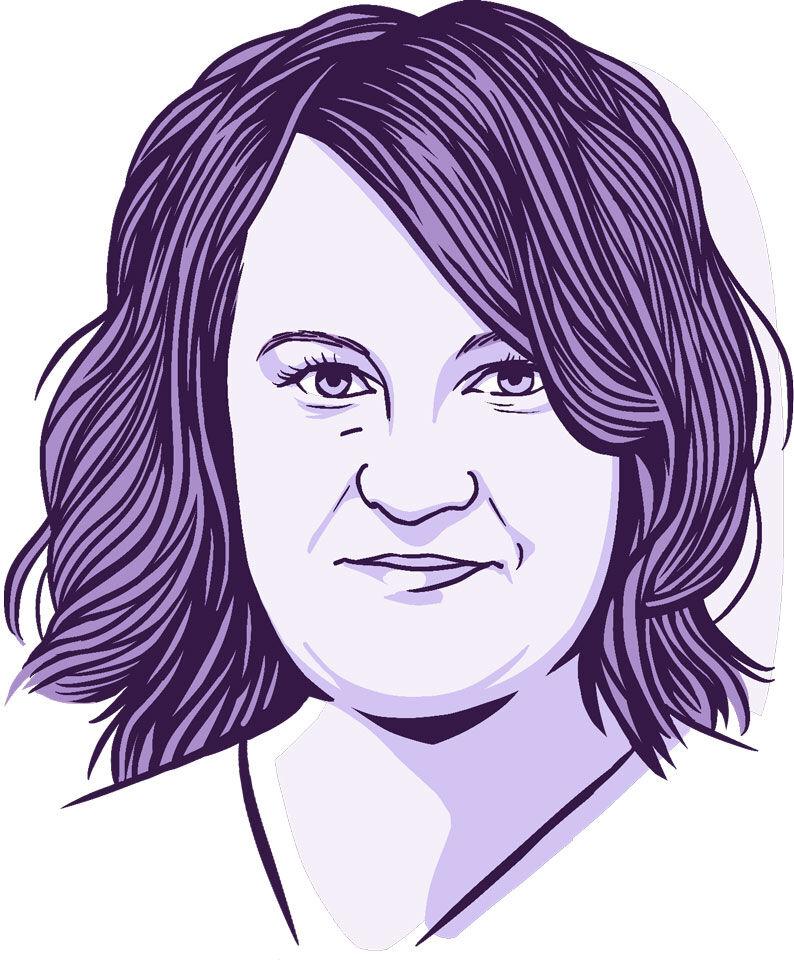 Exploring Humor and Religion
AMY MILLER
COMEDIAN/PODCASTER
Don't let the second-grade teacher appearance fool you: Amy Miller is one of the sharpest voices in comedy today. "Watch out, or I'll take your recess away," she warns audiences.
Miller, who was born in San Francisco, has spent most of her life in the East Bay. Since her comedy career has taken off, she recently relocated to Los Angeles. ("They make us live here," she says, sighing.)
While COVID-19 has shut down live shows, Miller is a constant presence on many of the most popular comedy podcasts. Her own podcast, Who's Your God?, in which she and a cohost talk to comedians about their religious beliefs, was inspired by her experiences going to Sherwood Forest Free Will Baptist Church in El Sobrante. The show is hilarious and thoughtful, a perfect outlet for Miller's razor-sharp wit.
"Comedy clubs have had to finally accept that some comedians can have a huge draw [via podcasts] without a classic 'network credit,' such as being on a sitcom," she says. "We have created our own fan base without necessarily having a green light from the industry."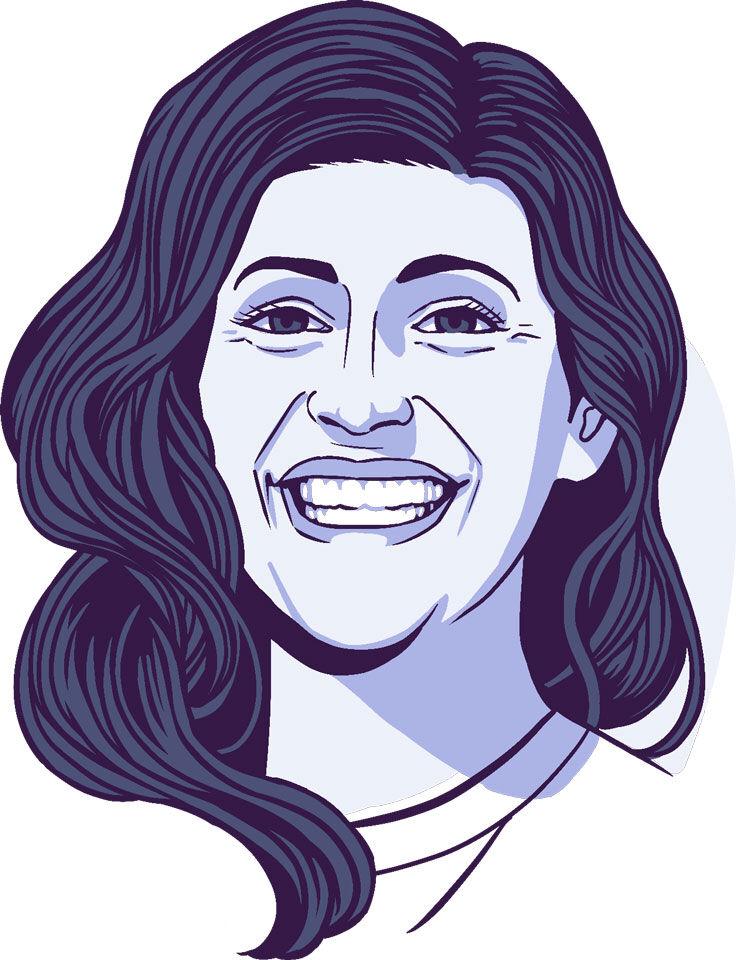 Confronting Racism Head-On
ZAHRA NOORBAKHSH
COMEDIAN/PODCASTER
Zahra Noorbakhsh often begins her stand-up set by telling the audience exactly where she is coming from.
"I come out and say, 'My name 
is Zahra, I'm a feminist Muslim 
Iranian American comedian,'" says 
Noorbakhsh. "If I don't say it at the top, I have to keep saying it throughout the set."
Noorbakhsh, who was raised in Danville, fell in love with stand-up while a student at UC Berkeley, then built her performance skills under the tutelage of W. Kamau Bell. He advised her she should talk about the racism she has had to deal with all her life. "I had been trying to win people over," says Noorbakhsh, "but he told me the opposite of everything I was learning at the time."
In 2015, Noorbakhsh and comedian Taz Ahmed launched the hit 
podcast #GoodMuslimBadMuslim,
 which let the hosts riff about religion, culture, and any other topic that came to mind; they even recorded one episode in the White House and attended a banquet hosted by President Obama. She is currently finishing On Behalf of All Muslims, a comedy special she filmed in 2019 which she hopes will be available to stream by summer.
---
SCIENCE, ENVIRONMENT, AND EDUCATION
Women lead the way at local institutions and organizations.
By LeeAnne Jones and Emilie White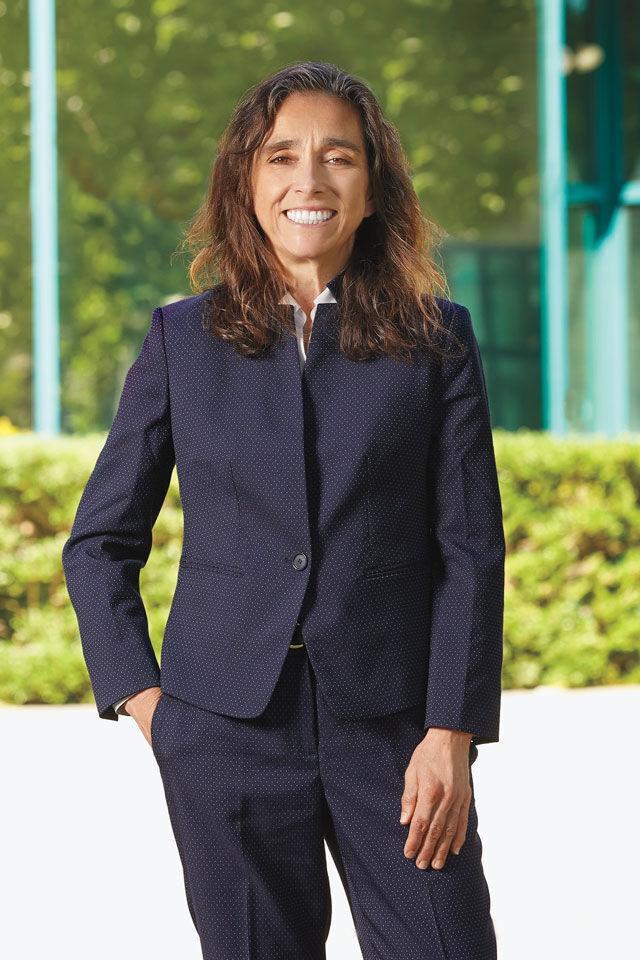 The Lab's Leading Lady
KIM BUDIL
LAWRENCE LIVERMORE NATIONAL LABORATORY DIRECTOR
When Kim Budil came to Livermore 
from Chicago in 1987 as a graduate 
student studying lasers at Lawrence 
Livermore National Laboratory, she didn't expect to stick around. But 36 years and 
many roles later, she's still at the lab—and 
is now its director.
"I loved feeling that whatever I was doing had real purpose behind it," says Budil, an experimental physicist. "I wasn't just doing science—which is also very important! But for me the satisfaction came from being part of a team trying to solve real-world problems. That has kept me here through many career arcs."
At the helm of the renowned laboratory,
with 7,900 employees and a $2.7 billion operating budget, Budil will certainly help tackle some of the biggest issues of the day, from national security (modernizing the country's nuclear deterrent), to climate resilience (high-fidelity computer modeling), to viral response (countermeasures for emergent or engineered pathogens). When travel restrictions are eased, she'll frequent Washington, D.C., to brief the president's cabinet on the state of the country's nuclear weapons stockpile.
It's a remarkable role, and Budil doesn't take lightly the fact that she's the first woman to assume it. Over her career, she has seen more and more women working in science and technology—and yet Budil still has the near-daily experience of being the only woman in the room. "People remember me because they probably have only met a couple of women who are running nuclear weapons programs," she says with a laugh. "But if I make a mistake or do something that doesn't live up to everyone's expectations, they also remember that."
While biases persist in the scientific 
community, Budil is encouraged by the 
level of talent and confidence she sees in younger generations of women. She credits early mentor Donna Strickland (a 2018 
Nobel Prize winner in physics) as well as 
her "personal board of directors" (people 
she turns to for technical, personal, or 
leadership questions), for providing the 
support and encouragement she's needed 
along the way. And Budil is paying it forward by mentoring young women scientists and championing diversity and inclusion in fellowships and across the lab organization.
"It means a lot to me to be an example to others of what is possible," she says, "and how being different can be a good thing. It's like a superpower. People who are different bring new ideas and perspectives, a unique experience. They challenge the way you see the world. That can be scary, but that's what makes excellence and innovation, that's what makes us strong and keeps us from being complacent."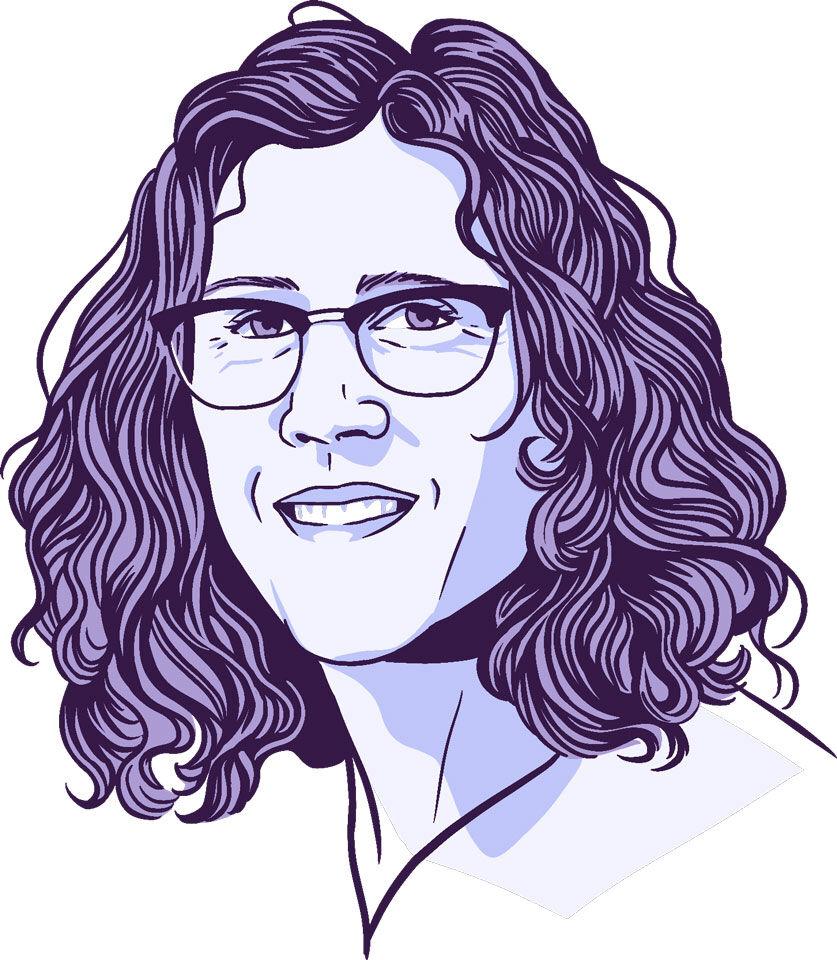 Pioneering Transgender Studies
SUSAN STRYKER
MILLS COLLEGE SCHOLAR AND 
ACTIVIST
Last fall, Susan Stryker—who has led a trendsetting career of activism through writing, filmmaking, academia, and beyond—joined the faculty at Oakland's Mills College for a two-year appointment as the Barbara Lee Distinguished Chair in Women's Leadership.
A prolific author and documentarian, Stryker helped found TSQ: Transgender Studies Quarterly, served as coeditor of the Transgender Studies Reader, and led the GLBT Historical Society in San Francisco as its executive director. Stryker has taught at more than half a dozen universities, including Yale and Harvard, and received a regional Emmy Award as a director, writer, and producer for the Screaming Queens: The Riot at Compton's Cafeteria documentary.
"I'm really aware of how difficult it is for most trans women to find any sort of work at all—the employment discrimination is 
really extreme—or even for us to access higher education or graduate from high school," says Stryker. "That I've been quite fortunate to find a pretty big public platform for my work—and to have it find an audience—is just the cherry on top."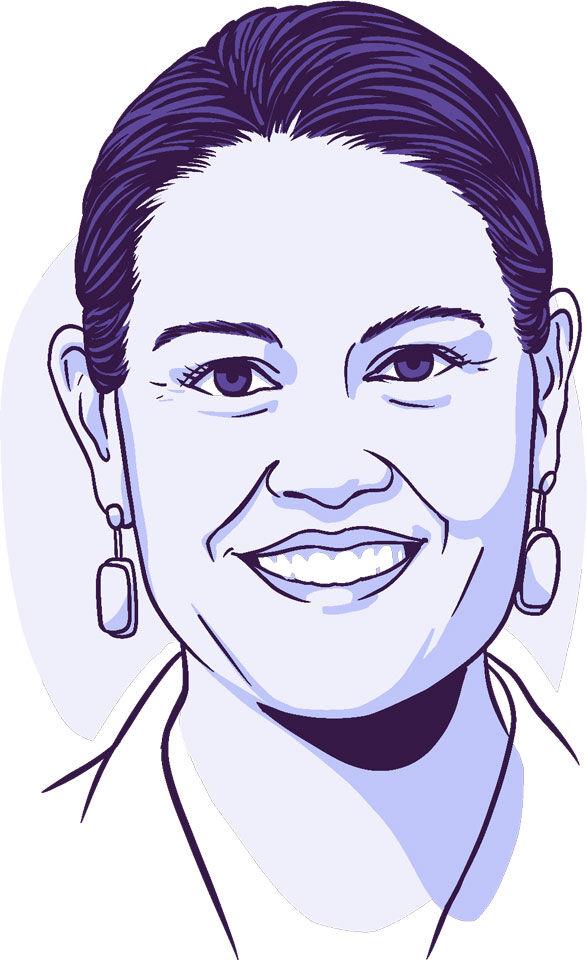 Guiding Our Open Spaces
SABRINA LANDRETH
EBRPD GENERAL MANAGER
The East Bay Regional Park District (EBRPD) is one of the region's treasures, with some 125,000 acres of open space spread among 73 parks. So when Sabrina Landreth was named the Park District's 
general manager, it was big news for several reasons.
One, she is the first woman to hold this position in the EBRPD's 
87-year history. And two, she succeeds the legendary Robert Doyle, who retired as general manager after a 47-year career with the Park District.
Landreth, who has deep roots in the Bay Area, built her career in local government; most recently, she served as city administrator in Oakland, directing operations for the city's 25 departments and some 5,000 employees. Now, she comes to her new job at a critical time, when the EBRPD faces pressing issues that include wildfire threats and financial concerns stemming from the pandemic.
"I think the District can be the best local government agency in the country," she says. "That's one of the reasons I answered the call to come here. The District is ... uniquely situated to play a leadership role in helping to solve these problems."
---
WINE
Multitalented women forge new paths in the Livermore wine scene.
By Ethan Fletcher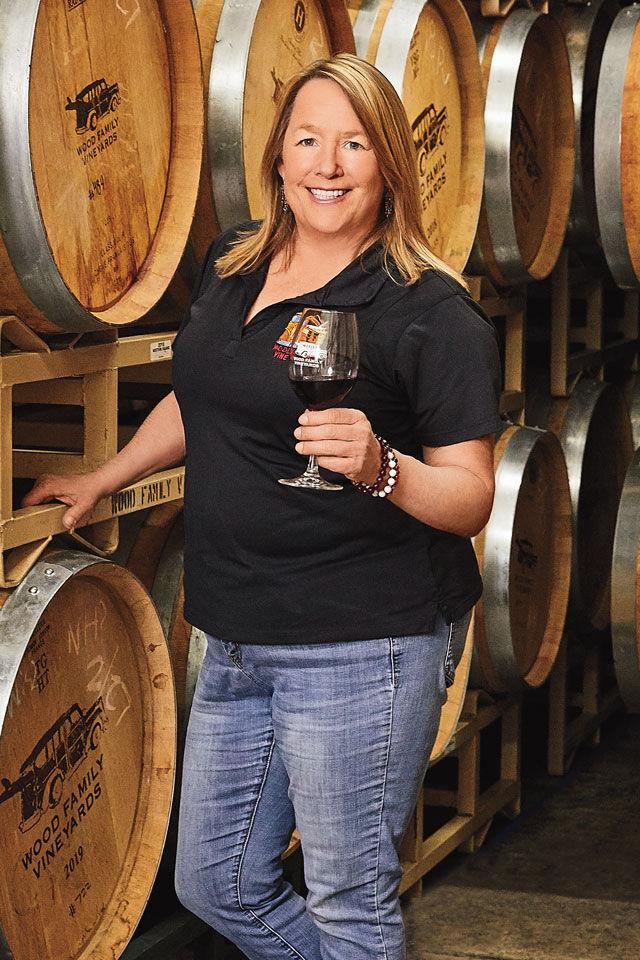 First in Flights
RHONDA WOOD
WOOD FAMILY VINEYARDS FOUNDER
From flying commercial aircraft to 
creating award-winning chardonnay,
Rhonda Wood has spent her adult life 
working in fields traditionally dominated 
by men. But like many trailblazers, she 
never thought much about it at the time.
"I like to have fun, and those jobs are a lot of fun," says the 58-year-old founder and winemaker at Wood Family Vineyards in Livermore. "My dad taught me to do what you love and enjoy it."
It was her father, a CPA in Fremont, 
who encouraged her to become a pilot, 
a dream she'd had since winning a paper airplane contest in the sixth grade. Wood passed the written test at 15, started logging flight hours out of Livermore Municipal Airport at 16, and worked her way up the industry ladder until landing her dream 
job as a U.S. Airways pilot by her 20s. 
But it was, arguably, a discriminatory 
policy that helped nudge her toward 
winemaking.
In the early '90s, U.S. Airways mandated that pregnant pilots take nine months paid leave. Rather than fight the system, Wood took advantage of the time off to indulge in personal passions like skiing and home brewing. A shared love of wine with her husband, Michael, led the couple to plant 18 grapevines in the backyard of their Fremont home. What was supposed to be a hobby soon became a second career when they heard that Wente was putting up vineyard parcels for sale to the public.
The Woods were the first to make an offer. By 1998, the couple had built a new home on the Livermore property, and Wood was making her first vintages out of the garage the next year. It's been slow but steady growth since. Wood Family Vineyards now has six full-time employees, producing roughly 6,000 cases annually. Wood has long since turned in her pilot's wings to pursue winemaking full-time, methodically improving her craft through experience, extension classes at UC Davis, and guidance from experts at local wineries such as Wente and Concannon.
Originally known for her big, bold reds and crowd-pleasing chardonnays, Wood has experimented in recent years, dabbling in Rhone varietals, red blends, and albariño—most of which are available through the 
on-site tasting room at the vineyard's 
expansive 10,000-square-foot winemaking facility, which opened five years ago.
Unlike when Wood began, the valley is now awash with talented female winemakers, many of whom credit her as a mentor and inspiration.
"She was one of the first to do it here, plus she's just been hugely successful in making ultra-premium wine," says Lisa Lee, whom Wood helped secure the head vintner position at Charles R Vineyards. "She's very generous with her time and wants people to be successful. I guess with her background [in aviation], this isn't the first time she's been in this position as a female."
Not that the single-minded ex-pilot would ever admit to that being an obstacle.
"I don't remember it being any different for me as a woman," Wood says. "Everyone wanted to help, and if they saw that you were hard-working and asked questions, the more willing they were to help. I just followed where my heart took me—I never questioned it."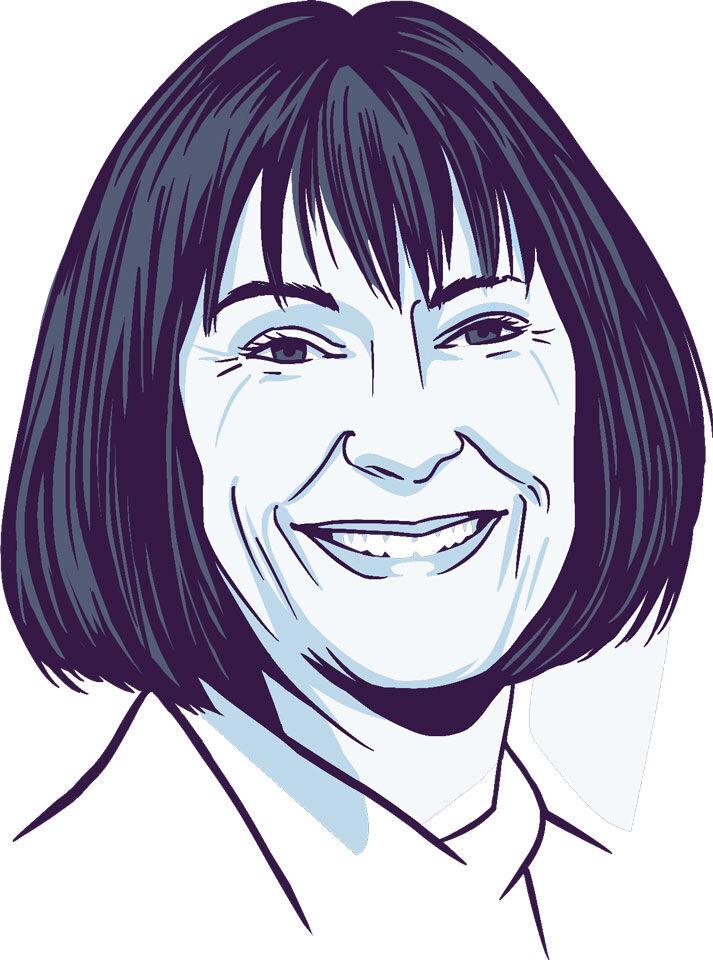 Queen of the Valley
CAROLYN WENTE
WENTE VINEYARDS CHAIRMAN OF 
THE BOARD
If the Wentes are de facto royalty in Livermore Valley, then Carolyn Wente is the region's grande dame. Literally. Last year, Les Dames d'Escoffier International awarded her "Grande Dame" status in the world of food, wine, and hospitality. It's a title that's richly deserved. Part of the fourth generation of this winegrowing dynasty, Wente is as responsible as anyone for the company's growth.
Headlined by its historic chardonnay, Wente Vineyards's wine now has global reach. At the same time, the family has elevated the brand into the lifestyle arena. Wente spearheaded the launch of an 
on-site tasting room, visitors center, and award–winning restaurant in 1986. She was also instrumental in developing the estate's championship-
level golf course and kicking off its summer concert series.
After serving the past 13 years as CEO, she transitioned in April to become the company's chairman of the board. It's yet another way she can serve as a role model for the next generation, which includes four nieces: Jordan, Aly, Niki, and Christine. "I will always be here 
for them, every day," she says, 
"because that is what family is for."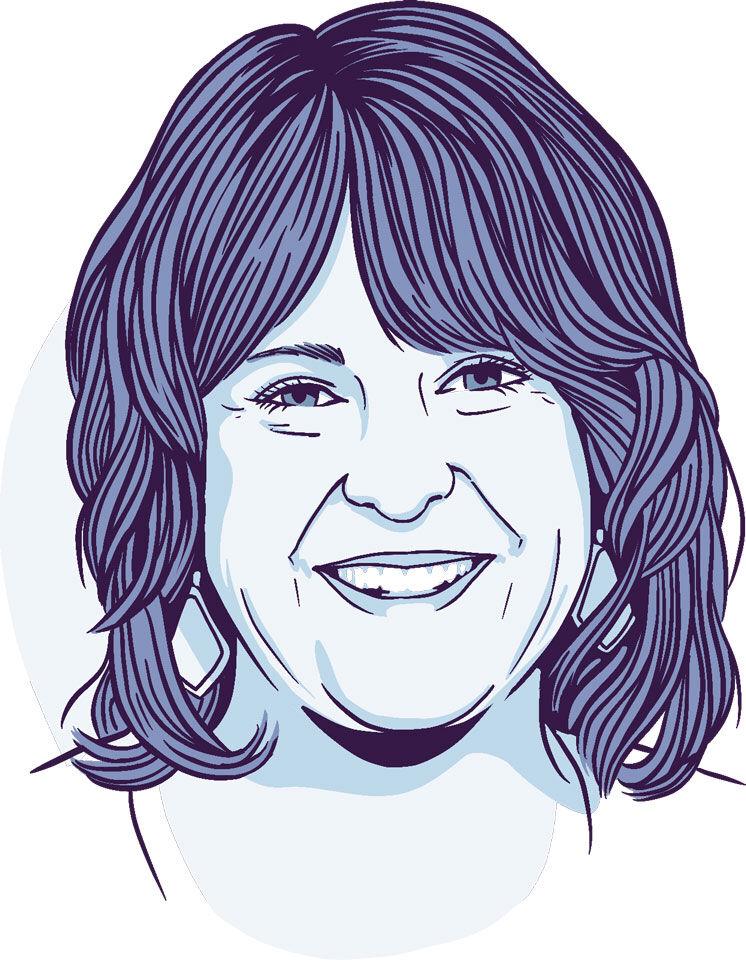 Rare Artistry
DARCIE KENT
DARCIE KENT VINEYARDS FOUNDER
Golden sunsets over rolling, grape-lined hills. Wine barrels stacked next to a rustic barn. Darcie Kent's colorful paintings capture the scenes that make up the days of a Livermore Valley vintner. Her artwork also graces the bottles of Darcie Kent Vineyards wines—a tradition started by her great-grandfather, who 
painted the labels at the Missouri winery he founded in 1883.
That operation shut down more than a half century ago, but in 1996 Kent rekindled the family business when she established her winery in Livermore, where she specializes in wines from sustainably farmed, small-lot vineyards. The winery also supports local charities through an annual concert series, as well as its "give-back" labels, such as Dog Day Cabernet and Victories Rosé. These days, Kent is training her daughters, Kailyn and Amanda, to be the family's sixth generation of wine growers. They should be in good company.
"Many of our local wineries have a female owner or head of winemaking," Kent says. "I have never seen such a concentration of woman-
owned and operated wineries as we have in Livermore—or anywhere else in the world."