In light of the COVID-19 pandemic, Diablo is rounding up books, movies, music, and podcasts with East Bay ties to help you pass the time while you're at home. See if you can cross off all the letters on this list before the shelter-in-place order is lifted.
A is for American Graffiti
There are plenty of reasons to watch American Graffiti, George Lucas' classic about teenagers cruising small-town America on the last night of summer in 1963. One of them is the climactic scene, filmed at Concord's Buchanan Field airport, with Mount Diablo in the background. Now streaming on Showtime.
A is for Armstrong
After the shelter-in-place 
order went into effect, singer Billie Joe Armstrong of Green Day put himself on a mission to release a cover song every Monday during the restriction. Armstrong started the series with a killer version of "I Think We're Alone Now," recorded in his Oakland bedroom. youtube.com/greenday.
B is for Berkeley
The University of California, Berkeley
 is widely regarded as one of the greatest public universities in the world. Legendary filmmaker Frederick Wiseman chronicled the school in the fascinating documentary At Berkeley. The film is available to stream on Kanopy. It's four hours long, but we're sure you can find the time.
B is for Birbiglia
Comedian Mike Birbiglia presented his latest one-man show, The New One, at Berkeley Rep before having a wildly successful run on Broadway. The sidesplitting show is one of several of Birbiglia's performances now streaming on Netflix.
C is for Chabon
Berkeley author Michael Chabon shifted mediums when he ran the first 
season of Star Trek: Picard for the CBS streaming platform. Look for more Chabon shows in the future: His Pulitzer Prize–winning novel, The Amazing Adventures of Kavalier and Clay, is scheduled to be produced as a series for Showtime, with Chabon and his wife, Ayelet Waldman, as producers.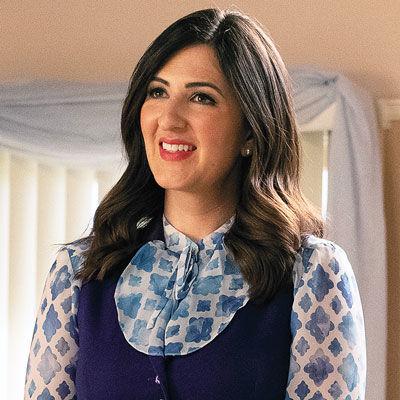 D is for D'Arcy
Danville-raised D'Arcy Carden, who was on the cover of the December issue of Diablo, is known for her success on television comedies like Barry, The Good Place, and VEEP. These are all highly bingeable programs—Barry and VEEP are on HBO Now and The Good Place is on Hulu and Netflix. Carden gave a funny and personal interview on a recent episode of the podcast Conan O'Brien Needs a Friend that's well worth a listen.
E is for East Bay Yesterday
This podcast by Liam O'Donoghue is a gem for fans of local history, with lively, fascinating explorations such as "A Wild Ride Through BART History" and "Before the A's: The East Bay's Earliest Baseball Teams." eastbayyesterday.com.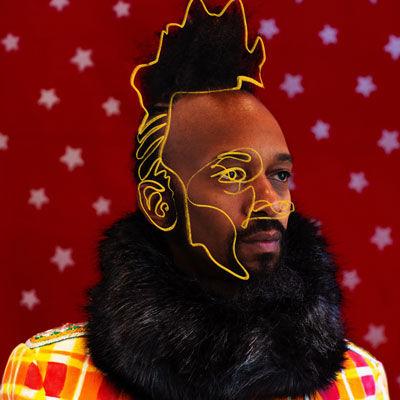 F is for Fantastic Negrito
One of the East Bay's most 
thrilling musicians, Fantastic
Negrito had a breakthrough moment when his The Last Days of Oakland won the Grammy for Best Contemporary Blues album in 2017. In March, he released a stunning new single, "Chocolate Samurai," with an accompanying video featuring clips of people dancing, playing guitar, juggling
toilet paper, and enjoying other
creative endeavors while quarantined all over the world. fantasticnegrito.com.
F is for Franti
Oakland-born activist-singer Michael Franti and Spearhead's newest album, Stay Human Vol. II, dropped in early 2019—but songs such as "Little Things" and "When the Sun Begins to Shine" are sure to remind you of the importance of human connection and put a smile on your face. michaelfranti.com.
G is for Gaston
Even if you're not familiar with the name Michael Gaston, you've seen the 
East Bay native in action. Gaston, who has appeared in countless TV shows and movies, has been a social media superstar during the shutdown. Follow Gaston on Twitter (@_MichaelGaston) to hear him read Shakespearean sonnets and books by Roald Dahl and E.B. White.
H is for Hanks
Born and raised in the East Bay, Tom Hanks is one of Hollywood's most beloved stars. There's a Hanks movie for every mood, from Splash and Toy Story on Disney Plus to Philadelphia and Road to Perdition on Netflix.
I is for Inspiration
Looking to watch something uplifting? The Netflix film Crip Camp is truly inspirational. The documentary, produced by Barack and Michelle Obama, tells the story of a group of people with disabilities who met at a summer camp in upstate New York in the early 1970s before becoming activists for equal access to sidewalks and workplaces across the country. Much of the film takes place in the East Bay, with Berkeley's Center for Independent Living playing a key role. Oakland residents Nicole Newnham and Jim LeBrecht, a former sound designer at Berkeley Rep, codirected the film.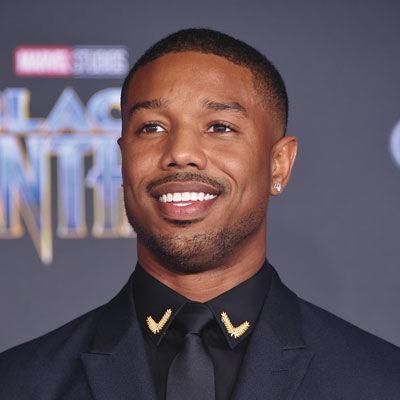 J is for Jordan
Actor Michael B. Jordan isn't from the East Bay, but he keeps turning up in films that take place in our backyard. 
Jordan played Oscar Grant in Fruitvale 
Station, the acclaimed 2013 film about a local tragedy, then teamed up again with director Ryan Coogler to make Black Panther, which features 
pivotal scenes set in 
Oakland. Jordan also 
appeared on several seasons of Parenthood, the highly watchable NBC drama that was set in Berkeley.
K is for Kanopy
Though public libraries have been shuttered during the COVID-19 crisis, you can still use your library account to watch movies via Kanopy. This streaming site allows users to watch eight movies for 
free each month, with unlimited access 
to content for kids. kanopy.com.
L is for Lewis
Berkeley author Michael Lewis, whose books The Big Short and The Blind Side have been adapted into acclaimed films, hosts Against the Rules, a podcast focused on fairness in arenas as diverse as financial markets and basketball games. atrpodcast.com.
M is for Moneyball
Lewis also wrote Moneyball: The Art of Winning an Unfair Game, which was turned into a film featuring Brad Pitt as Oakland A's executive Billy Beane. If you haven't seen the 2011 film, it's time to step up to the plate and stream it on Amazon Prime.
N is for Niles
This sleepy small section of 
Fremont once housed the Essanay Film Manufacturing Co., which launched Charlie Chaplin to stardom. Step back in time by watching Chaplin's The Tramp on Amazon Prime. 
nilesfilmmuseum.org.
O is for Opera
One of the Tri-Valley's 
beloved arts institutions, Livermore Valley Opera is releasing a classic production each Friday at 7 p.m. Opera lovers should click on the company's YouTube channel. 
livermorevalleyopera.com.
P is for Pixar
Pixar's Onward was the No. 1 movie at the box office when COVID-19 shut down cinemas. It's now on Disney Plus. The Emeryville-based studio's latest hit is a spin on the mythic quest film, in which two brothers cross hill and dale in search of 
a magical gem that can bring their long-
deceased father back to life for one day.
P is for Pollan
Berkeley writer Michael Pollan's newest, Caffeine: How Coffee and Tea Created the Modern World, provides an audiobook-only deep dive into the relationship between humans and their favorite pick-me-ups, available through Audible.com.
Q is for Q&A
California Symphony's music 
director Donato Cabrera has kept in touch with his audience during the shutdown by hosting "MusicWise: Conversations about Arts and Culture" each Tuesday at 1 p.m. on Facebook Live. Cabrera interviews a different musician every week and takes questions from people watching. facebook.com/
donatocabrerapage.
R is for Roach
Looking for some interesting facts to impress people on your next Zoom call? Take a crash course in Mary Roach's work. The Oakland-based author writes best sellers about scientific subjects, including Bonk: The Curious Coupling of Science and Sex and Packing for Mars: The Curious Science of Life in the Void. maryroach.net.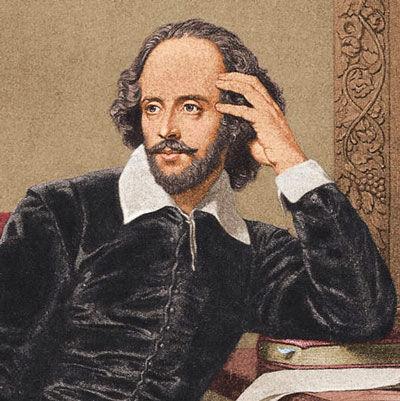 S is for Shakespeare
The hills of Orinda are 
quiet this summer, as California Shakespeare Theater cancelled its 2020 season in the wake of COVID-19. Fortunately, the company will give fans of the Bard virtual Shakespeare with its new Cal Shakes Online digital platform, a program that will continue beyond the end of the coronavirus crisis. The site features a lecture series by Cal Shakes's resident dramaturg and classical monologues performed by Bay Area actors. calshakes.org.
T is for Tippett

Berkeley native Phil Tippett won an Oscar for working on the visual effects in Return of the Jedi before creating his eponymous studio in his hometown and contributing to an impressive list of blockbusters, including Robocop and Jurassic Park. tippett.com.
U is for UC Theatre
Berkeley's UC Theatre has 
been showcasing local performers 
through its Instagram page, @theuctheatre. The first event, Raise the Bay: In Her Voice, featured a lineup of local 
feminine and nonbinary singer-
songwriters and spoken-word 
artists. theuctheatre.org.

V is for A View to a Kill
The 1985 James Bond film, A View to a Kill, which had scenes filmed at Oakland's historic Dunsmuir House, is available on 
Amazon Prime.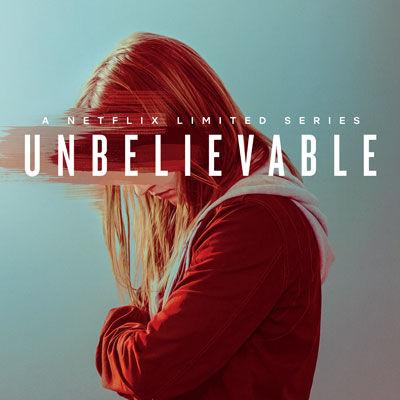 W is for Waldman
Berkeley author Ayelet Waldman and her husband, Michael Chabon, have been on quite a roll. The couple created Netflix's series Unbelievable, 
and recently announced an 
production deal with CBS. Waldman's book about 
microdosing with LSD, A Really Good Day, is one of several interesting projects in development. ayeletwaldman.com.
X is for X-Men
These days, comic-book heroes rule the box office. But that wasn't always the case—with the exception of Superman and Batman, most comic-book characters stayed on the printed page until 2000, when X-Men came along. At the center of the action was Berkeley-raised actress (and this month's Diablo cover subject) Rebecca
Romijn, who played the blue-skinned Mystique. The X-Men films are available on Amazon Prime.
X is for Rated X
We had a difficult time coming up with the X entry on this alphabetical list, until we thought of the Mitchell Brothers. These Antioch-raised brothers offended many and made millions in the early 1970s by producing X-rated films such as Beyond the Green Door. The Mitchells' story was chronicled in the 2001 film Rated X, with Emilio Estevez and Charlie Sheen in the lead roles.
Y is for Yusuf Islam
Yusuf Islam went by the name Cat Stevens when he created the unforgettable soundtrack to Harold and Maude, the 1971 film that had scenes filmed in Emeryville. If you've never seen Harold and Maude, that's what you need to do today. It's available on Amazon Prime.
Z is for Zaentz
Berkeley-based Fantasy Studios, headed by Saul Zaentz, produced a remarkable list of critically lauded movies, such as Best Picture-winners Amadeus, 
The English Patient, and One Flew Over the Cuckoo's Nest. These films are available on Amazon Prime.
Z if for Zodiac
David Fincher's 2007 true-crime masterpiece about the search for the Zodiac killer is streaming on Netflix. Fincher filmed at a number of sites involved in the actual case, including the opening scene, set in Vallejo.