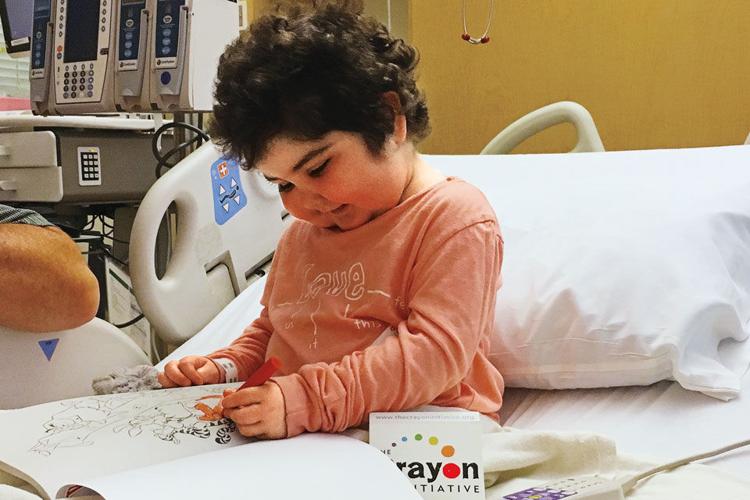 Our community is fortunate to have so many selfless volunteers and generous nonprofits
who tirelessly give back to those in need. 
Diablo recognizes these heroes each December, as Threads of Hope honorees, but their work deserves kudos all year long. We called some Threads recipients from years past to hear how they are doing during the COVID-19 pandemic.
THE CRAYON INITIATIVE
The Danville-based Crayon Initiative and its founder, Bryan Ware, continue to expand their colorful mission. The 2016 Threads of Hope recipient started the organization in 2014, after realizing that discarded crayons at restaurants could not be collected and donated to children's hospitals due to health reasons. Ware developed a system of melting down donated crayons and repouring them to create fresh ones, then donating boxes of recycled crayons to children's hospitals across the U.S.
When the COVID-19 quarantine went into 
effect, the Crayon Initiative developed a 32-page Stay-At-Home Playbook, packed with craft ideas and coloring pages. Cooped-up kids can let loose with Mask Task, an exercise using corrugated board that allows children to design masks to 
express their moods. The activity is a great way 
to encourage self-expression.
Meanwhile, the Crayon Initiative continues to work with hospitals across the country, making sure children have crayons to use while undergoing treatment. Download the playbook and find more information at thecrayoninitiative.org.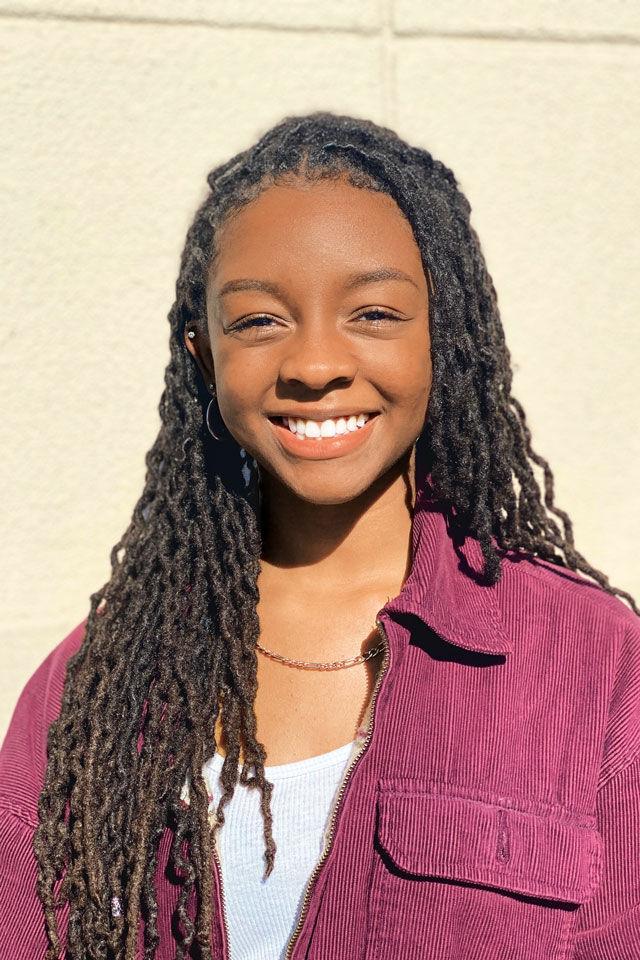 AALIYAH WASHINGTON
In 2017, Diablo recognized Aaliyah Washington for her philanthropic efforts, specifically her work with local homeless residents. When we caught up with the 19-year-old Richmond resident, we weren't surprised that she had not stopped helping others.
This year, Washington has been raising funds and awareness for Victoria Sims, a college student who was badly injured in a horrific accident on Mother's Day. Sims was hit by a car and had to have a leg amputated,
ending her promising college basketball 
career. An Oakland native, Sims was attending Cal Maritime and studying international business and logistics.
Washington, a graduate of Oakland School for the Arts who is attending Loyola University New Orleans, hosted a virtual concert with her band, gathering a group of 17 performers aged 4 to 25. The concert and Washington's other fundraising efforts have raised $3,100 of her goal of $10,000 to donate to Sims's medical and financial expenses. For more information, visit gofundme.com and search #victoriastrong.
ADOPT A FAMILY BIKES
Danville resident Joseph Hui was recognized with a Threads of Hope Award for his work restoring bicycles to be donated through the Adopt A Family Bikes program at St. Timothy's Episcopal Church. Since that 2016 story, Hui has continued his work 
restoring and donating bikes to young 
people in low-income households.
COVID-19 has presented numerous 
challenges for the program—due to 
social-distancing requirements, the Adopt A Family Bikes volunteer team has been reduced to Hui and his family, working out of their garage. Still, they have been able to connect with young people from programs such as Students Rising Above and the Guardian Scholars Program at San Francisco State 
University to make sure that students have 
a bicycle to take to college.
"One young woman came by to pick up a bike as she was literally heading off to college," says Hui, with a laugh. "Her car had luggage tied to the roof and everything."
Hui invites readers with adult-sized bikes ready to be donated to contact him at 
adoptafamilybikes@gmail.com. For more information, go to adoptafamilybikes.org.
---
Do you have a local hero to nominate for this year's Threads of Hope Awards? Go to diablomag.com/threads to submit a nomination.