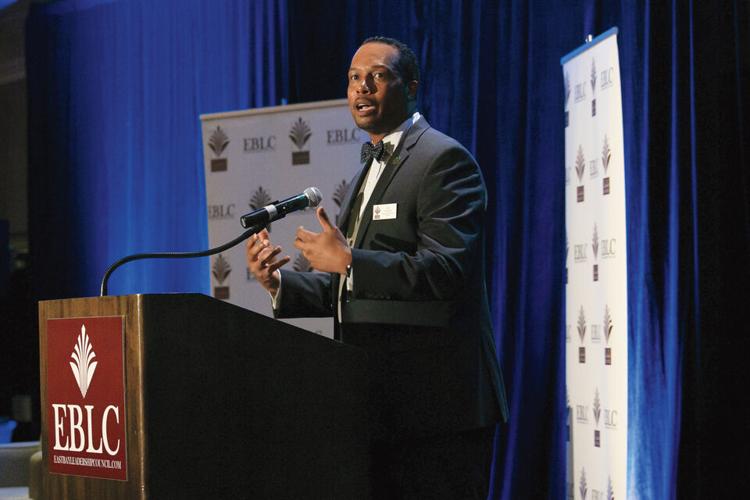 As senior manager of the Diablo Division of Pacific Gas and Electric, Victor Baker oversees 
an enormous, diverse staff of utilities workers. Baker recently tapped into his experiences 
and created a program to address systemic racism and diversity issues with the East Bay 
Leadership Council, a public policy advocacy organization dedicated to improving the economic quality life in the area. We caught up with the Martinez resident to hear more about 
the program.
Where did you grow up?
I was born and raised in Inglewood, California, and came to the East Bay when I was 10. I went 
to De La Salle High School, and I helped create the first Black student union at De La Salle. 
It was me and a couple of other Black students, and the rest of the members were Filipinos.
How was your childhood experience different from your high school experience?
Inglewood was a Black community with a white police force. It was not unusual to be stopped by 
the police at a very young age and identified as a gang member, just for walking down the street. 
I remember wondering, Where does that Polaroid picture of me go, showing me handcuffed on the sidewalk as a third grader?

When you are at a traditionally white school, it's a much different experience. We elevated the Black student union in response to the Rodney King situation and the riots [that followed the 1992 not-guilty verdict of the police officers who beat up King]. I remember a classmate telling me [about the rioters], "Vic, you are not like that. You are different." I said, "I'm not. I have been treated just like that."
Have you had "the talk" with your kids about being stopped by the police?
Of course. They know all about that. When my son was 7, I drove him to Yuma, Arizona, for a basketball tournament, and I was pulled over. My son was in the back seat of the car, and I told him, "Everything is going to be OK. I just need you to know [that] I love you."
The next thing I knew, the police officer had his gun pointed at me and he was screaming at me to get out of the car and sit down on the side of the highway. My son was terrified, as this officer was reaching into the car, searching for something. Of course, there wasn't anything for him to find, and he let me go. I just wanted to comfort my son from the trauma he had experienced. The officer never told me why he pulled me over.
Tell me about the racial awareness program you started with the East Bay Leadership Council.
The Leadership Council is here to help businesses, both for-profits and nonprofits, address issues of inclusion and diversity. We want to challenge people in the business community to take a deeper dive into our diversity numbers.
We look at these four elements: hiring, 
promotion, harassment, and expulsion. If a community is six percent African American and a company has about that percentage of African Americans in its workforce, that's great—but you need to ask, where are those six percent? Are they in leadership, management, etc.? Are they being promoted at the same rate? Are harassment claims at the same rate? Are there inequities in layoffs?
The real question is: How can we assist 
this subset of our community that is still 
hurting and is not enjoying the benefits of 
the American Dream?
For more information about the East Bay Leadership Council's programs, go to 
eastbayleadershipcouncil.org.