Diablo Editorial Team Bios
Diablo Editorial Team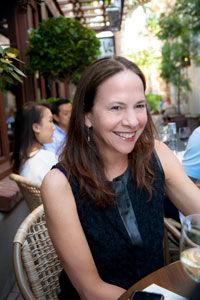 Deborah Kirk
Editorial Director
Deborah moved to the Bay Area from her native New York in 2003 and is now a proud East Bay resident. She spent many years editing and writing for New York–based publications—such as Harper's Bazaar, Details, Elle, and Travel and Leisure—followed by several years living and reporting overseas. After a time in the Czech Republic and Mexico, she moved to Panama, where she created and launched a number of Spanish-language magazines. She joined Diablo Publications in 2007 and now enjoys the endlessly creative responsibility of overseeing all the editorial content for Diablo, Napa Sonoma, and the company's many custom publications. She's an avid swimmer and scuba diver, and an active volunteer with a number of local organizations such as Refugee Transitions and the UCSF Medical Center.
---
Gabby Vanacore
Managing Editor
Gabby has always had a great passion for reading and writing—as an avid fiction reader and the student in English class who never, ever dared to procrastinate on an essay. Originally from El Dorado Hills, CA, she moved to the East Bay to attend Saint Mary's College. After four years—having completely fallen in love with the area—she received her BA in English and decided to stay and pursue a career in editing. Previously, Gabby has done editorial work for a couple of lifestyle magazines in the Sacramento area, her college newspaper, and Insight Editions, a San Rafael-based book publishing company. She particularly enjoys weekend getaways to Lake Tahoe, discovering new yummy places to eat, spending time at home with her three dogs, and exploring all the East Bay has to offer.
---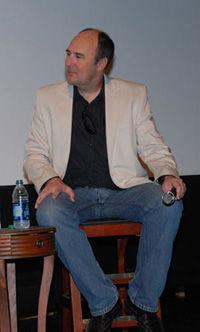 Peter Crooks
Senior Editor/Senior Writer
Covers: Arts and entertainment, personality profiles, news, and service
Peter returned to his hometown of Lafayette and began working at Diablo magazine in 1998, after spending most of the '90s as a scuba-diving, movie-watching, library-frequenting vagabond, living in Micronesia, Australia, and the Grand Canyon National Park. In addition to his love of all things East Bay, Pete is a major film buff—his movie blog, Pete's Popcorn Picks, can be found at diablomag.com, and he has contributed weekly reviews for radio programs on KFRC, KNBR, and 107.7 The Bone. He has written stories for the Arizona Daily Sun, Via magazine, Athletics magazine, and Theowlmag.com, and appeared as an expert tipster on the television programs Bay Area Backroads and Eye on the Bay.
---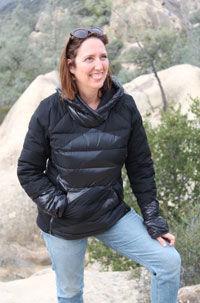 Rachel Orvino
Senior Editor
A longtime pop culture nerd, Rachel got her journalism start as entertainment editor at the Sacramento News & Review before moving to New York City in 1998. A brief stint at New York magazine led her to Entertainment Weekly, where she spent 20 years geeking out with other pop culture crazies. Ultimately exhausted with city life and craving more space to run around with her son and husband, she moved to the East Bay in 2015. In addition to writing for Diablo magazine, Rachel oversees several publications for the custom division and loves the diversity of content she gets to work with every day. Although entertainment is still a passion, weekends are now spent at soccer games, enjoying hikes on Mount Diablo, and relishing the wealth of great restaurants in the East Bay.
---
Emilie White
Associate Editor
Born in the Salinas Valley, Emilie White received a B.A. in Spanish and English (with a theater minor) from Santa Clara University and a master's degree in English from Cal State East Bay. Among other book, magazine, and newspaper editorial work, she interned at City Lights Publishers in San Francisco and is the former co-editor-in-chief of Arroyo Literary Review. She is bilingual in Spanish and a lifelong creative writer, whose poetry, fiction, and plays have been featured in The Bohemian, Occam's Razor, and as part of SCU's New Playwrights Festival. Emilie can usually be found holding a cappuccino, cheering on both the A's and the Giants, and reading as many books as she can get her hands on.
---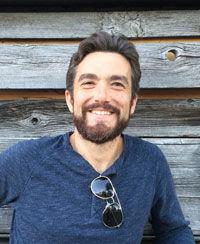 Ethan Fletcher
Food Editor
Ethan Fletcher has been in journalism for nearly 20 years, starting as a general assignment reporter at the San Francisco Examiner after graduating college. Inspired by a trip to Italy in his 20s, he has been covering the East Bay food scene for more than a decade for publications that include Via, the San Francisco Chronicle, Oakland magazine, and East Bay Express in addition to Diablo. He currently spends his time trying to sneak a quick bite in between wrangling twin 4-year-olds—and polishing off whatever they refuse to eat. 
---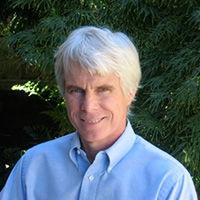 Clay Kallam
Diablo Dish Columnist
Clay has lived in Contra Costa County since Orinda had more ranches than Range Rovers, and what excitement there was in Walnut Creek was cruisin' the Main. Fine dining? Pizza at Pinky's and Freddie's, and breakfast at Millie's – plus the occasional dinner at the Casa O and good old-fashioned American Mexican food at El Charro.
Now, however, Clay gets to experience the best in modern California cuisine as the Diablo Dish columnist, and as he's been to too many restaurants over the years, it's a perfect fit. But he's always ready to dig in, figuratively and literally, to the task at hand.