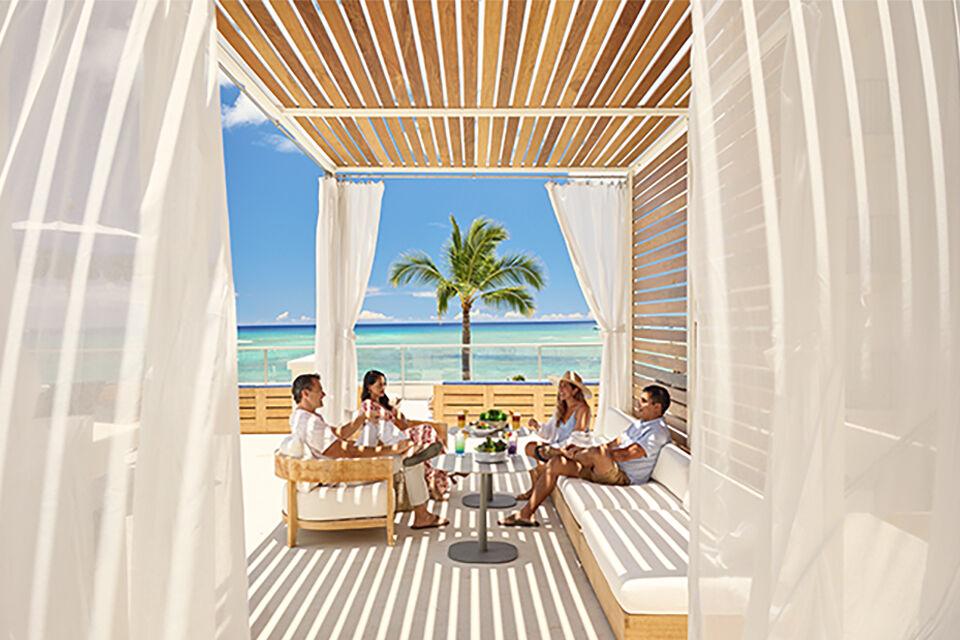 With a prime location fronting Hawai'i's most famous beach, the Outrigger Reef Waikiki Beach Resort is a destination for those who seek an authentic guest experience rooted in Hawaiian culture. Newly renovated guest rooms and suites feature modern, residential-style interiors, private lānais and Instagram-worthy ocean views.
Enjoy luxurious spa amenities that support rejuvenation and wellness. Experience Hawaiian culture through hands-on activities, curated artwork and live Hawaiian music. Chase adventure with endless watersports including surfing and canoe paddling. And explore nearby sights like the Waikīkī Aquarium and iconic Diamond Head.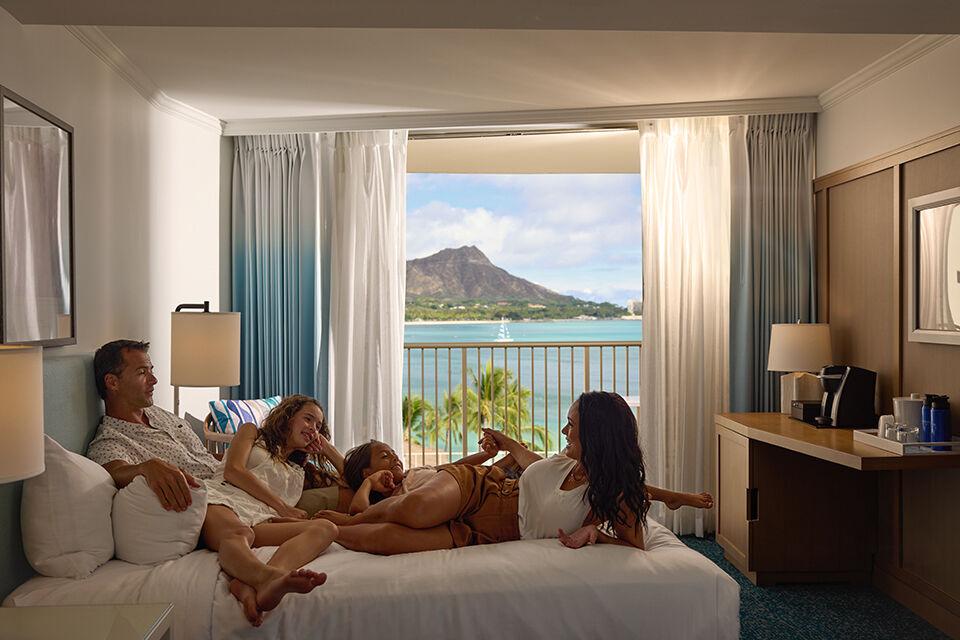 The home of Hawaiian music.
Celebrating the local tradition of kanikapila ("let's play music!" in Hawaiian), Kani Ka Pila Grille was inspired by the famous backyard jam sessions of the legendary Pahinui family. Every night, this popular hotspot comes alive with award-winning music from some of Hawai'i's most beloved and renowned artists.
Showcasing a new stage, enhanced seating and an intimate open-air setting, Outrigger guests can immerse themselves in the music of Hawai'i surrounded by the beauty of Hawai'i. Kani Ka Pila Grille also features a refreshed menu from acclaimed Chef Dean Kamiya – with signature entrées and cocktails that capture Kani Ka Pila Grille's unique island vibe.
Where culture and learning set sail.
At the A'o Cultural Center, visitors can take a virtual journey aboard the legendary sailing canoe Hōkūle'a. Using a model of Hōkūle'a and immersive projection, the canoe appears to voyage on a moving sea. The sail of the model is made from pieces of the actual sail 32A that Hōkūle'a used on the Mālama Honua Worldwide Voyage.
Guests are invited to participate in a variety of hands-on learning activities including hula dancing, ukulele playing, flower lei making, kukui nut jewelry crafting and much more. For art lovers, the center also houses original works created by cultural practitioners on the leading edge of contemporary Hawaiian art and design.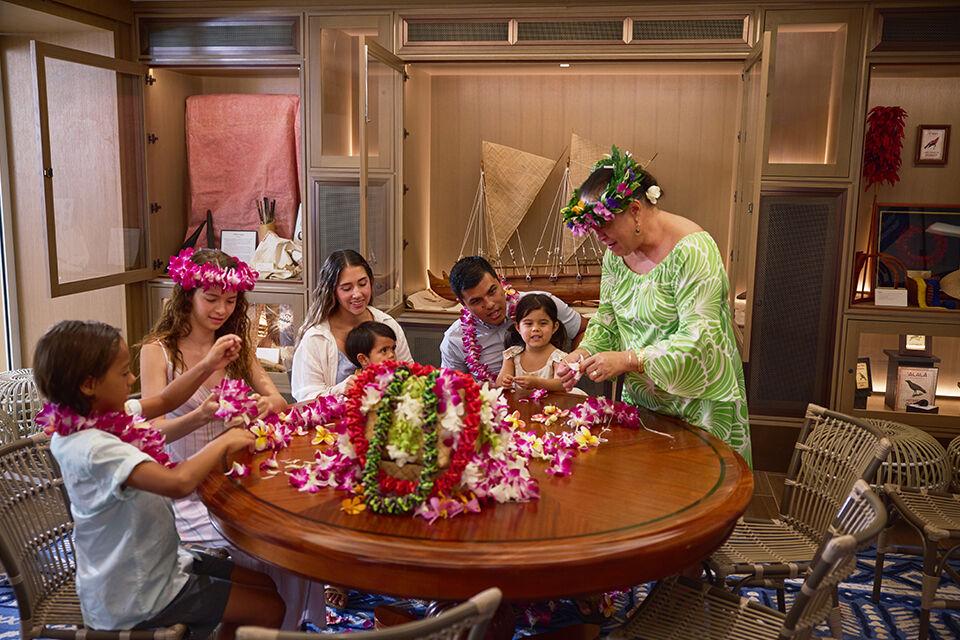 Hawai'i past, present and future.
Throughout the property, original works of art capture the vibrant heritage of the islands. In the newly renovated Herb Kāne Lounge, original paintings from the late artist adorn the walls. Stretching across the lounge, an intricate woven sculpture from fiber artist Marques Hanalei Marzan evokes the ancient navigational stick charts that were once used for ocean seafaring.
Across from the A'o Cultural Center, a mural by famed local artist Kamea Hadar depicts a traditional wa'a, or sailing canoe, being crewed by children. Titled "I Ka Wā Ma Mua, Ka Wā Ma Hope," the name translates to "through the past is the future." The children shown are descendants of influential Hawai'i figures of the last century.
Voyager 47 – Our premier club lounge.
Voyager 47 Club Lounge benefits are included when staying in our finest accommodations. Guests can enjoy exclusive meals and premium beverages on the club's oceanfront deck – one of the most scenic spots in the entire resort.
Morning service includes tropical tastings, island-inspired breakfasts and premium Kona coffee. At happy hour, pupu (local appetizers), chilled craft beers, wines and signature cocktails bring the day to a relaxing close, as the brilliant Waikīkī sunset puts on its nightly show.
Let us gather together as one.
Running the entire length of the resort from the porte cochère to the beach, the 'Ae Kai footpath connects the property elements in harmonious balance. Along the pathway, wood tiles etched with Hawaiian words provide an introduction to the native language. The footpath also leads to the 'Ae Kai Courtyard, a versatile open space for meetings or social gatherings.