Margarita.
If a sun-kissed beach, the crash of the ocean surf, a salty sea breeze, and lounging on the sand didn't immediately come to mind, you, my friend, need a much-deserved vacation. In case you can't get away, the East Bay has more than its fair share of Mexican restaurants that can whip up the perfect tequila-happy concoction for National Margarita Day, on February 21. Go ahead, hit up one of these margarita joints—you deserve it.
---
Walnut Creek/Concord
Four of Guadalajara Grill's six specialty margaritas come with a pitcher option. The only catch? No bar seating and no happy hour. So come for dinner, stay for the drinks. Olé! 5446 Ygnacio Valley Road, Concord, (925) 270-9636, hotplatehotplate.com.
La Piñata has one of the most impressive tequila bars in the East Bay, hands-down. All of the house margaritas are made with 100-percent blue agave tequila (take your pick, there are more 200 to choose from), agave nectar, and fresh citrus juice. Happy hour: Mon.–Fri., 3 p.m.–6 p.m. 2301 Willow Pass Rd., Concord, (925) 609-9119, lapinata.com.
Maria Maria in Walnut Creek (and Danville's Blackhawk) has a rockin' happy hour drink menu with more than 10 margaritas to choose from. We recommend the Maria Maria margarita, which is topped with orange liqueur. Yum! Happy hour: Mon.–Fri., 3 p.m.–6 p.m. 710 Camino Ramon Rd., Danville, (925) 820-2366; 1470 N. Broadway, Walnut Creek, (925) 946-1010, mariamariarestaurants.com.
Lamorinda
The habañero margarita from Orinda Theatre Square's Barbacoa is a spicy twist on the classic cocktail, with Espolon Habanero–infused tequila for a base. Or, try the Prickly Pear margarita, with Patron Blanco and prickly pear puree. Happy hour: Monday 11 a.m.-6 p.m. 2 Orinda Theatre Square, Ste. 145, Orinda, (925) 254-1183, barbacoaorinda.com.
El Charro in Lafayette is a long-time local favorite. The Roof Top margarita kicks off the drink list with fresh lime juice, Don Julio Blanco tequila, Patron Citronge, GranGala, and sweet and sour mix. Also, don't miss the restaurant's skinny margaritas. Happy hour: Mon.–Fri., 3 p.m–6 p.m. 3339 Mt. Diablo Blvd., Lafayette, (925) 283-2345, elcharro1947.com.
Mexican with an added California flair, Mexcal in Orinda (which has a second location in Danville) serves margaritas on the rocks with salt. The Margarita de Jamaica uses Regional Blanco infused with hibiscus and muddled cucumber, and the Margarita Picante uses muddled jalapeño for an added kick. Happy hour: daily, 3 p.m.–5 p.m. 65 Moraga Way, Orinda, (925) 253-7777; 327 Hartz Ave., Danville, (925) 838-8588, mexcalfusioncuisine.com.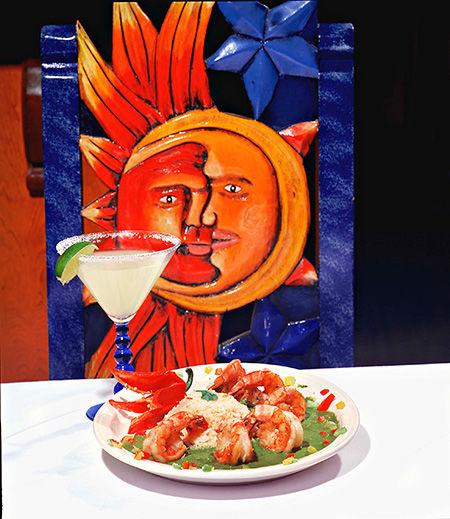 Tri-Valley
Pleasanton's Blue Agave is home to award-winning margaritas, like the Llorona—made with Herradura Añejo, Cointreau, lime juice, and house-made sweet and sour—and the Dr. J, which features Don Julio Reposado, Grand Marnier, lime juice, and house-made sweet and sour. 625 Main St., Pleasanton, (925) 417-1224, blueagaveclub.com.
Casa Orozco has an extensive margarita list—and double the fun locations in Dublin and Livermore. Start with the eponymous Orozco margarita—one of the restaurant's seven signature margaritas—made with 100-percent agave tequila, amaretto liqueur, and Orozco's sweet and sour mix. Happy hour: 2 p.m.–6 p.m. Thurs.–Tues., Sun.–Mon., 8 p.m.–close during football season; and all day Wed. 7995 Amador Valley Blvd., Dublin, (925) 828-5464; 325 S. L St., Livermore, (925) 449-3045, casaorozco.com.
Luna Loca Mexican Restaurant offers happy hour seven days a week, so there's no excuse to miss salted-rim Sunday, margarita Monday, tequila Tuesday…you get the idea. Try the Locarita, made with top shelf tequila, margarita mix (agave nectar and lime juice), and a float of GranGala, served on the rocks with salt. Or, even though it's not on the happy hour menu, go for the fresh agave margarita, made with premium tequila, agave nectar, and fresh squeezed lime, shaken and served in a martini glass. Happy hour: 3 p.m.–6 p.m. daily. 500 Sycamore Valley Rd. W., Danville, (925) 831-3644, lunalocadanville.com.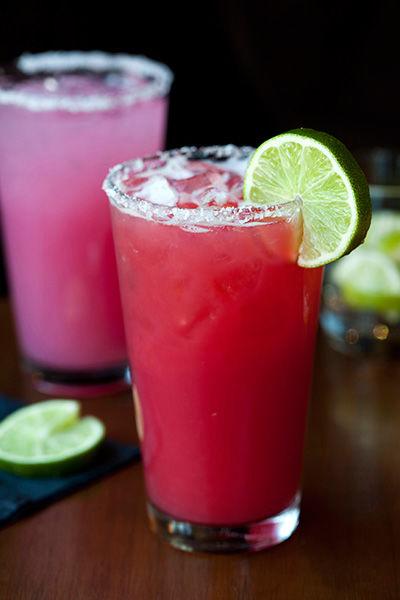 Rodney Worth's Prickly Pear Cantina in Danville has more than a dozen different specialty margaritas to choose from, and all are made with blue agave tequila and fresh agave nectar. Try the house margarita ($6) or the popular Prickly Pear margarita ($7), made with El Jimador Silver tequila, prickly pear nectar, agave nectar, and fresh lime juice. Happy hour: Mon.–Fri., 3 p.m.-6 p.m. 3421 Blackhawk Plaza Cir., Danville, (925) 984-2363, rodneyworth.com.
West of the Caldecott
Comal in Berkeley, which boasts more than 60 tequilas and an equally impressive list of mezcals, offers a house margarita made with Cimarron Blanco, orange-scented agave, and lime ($9). If you're having trouble deciding on a tequila for your own libation, all of Comal's offerings are available by the ounce, alongside a house-made sangrita. 2020 Shattuck Ave., Berkeley, (510) 926-6300, comalberkeley.com.
Doña Tomás in Temescal Square's Margarita Especial is not only its most popular, but its a classic, made with Cimarron Blanco 100% agave tequila, fresh squeezed lime juice, a touch of organic simple syrup, and Patron Citronge orange liqueur. All margaritas are served on the rocks and in a salt rimmed glass unless otherwise requested. Happy hour: Red Room bar on Tuesday, Wednesday and Thursday from 5 p.m.-6:30 p.m. 5004 Telegraph Ave., Oakland, (510) 450-0522, donatomas.com.   
Nido Kitchen and Bar in Oakland is known for fresh farm-to-table Mexican food. Try the Margarita La Maxima with blood orange liquor, or the Cerveza-rita—double the tequila and topped with cerveza Pacifico. Happy hour: Tues.–Fri., 3 p.m.–6 p.m. 444 Oak St., Oakland, (510) 444-6436, nidooakland.com.
Owned and operated by a mother-son team, Tamarindo in Oakland is taking Mexican back to its roots with small plates (antojitos). Pair any plate with the El Fabuloso margarita (Don Julio Reposado, Torres, agave, chile salt rim), or the Margarita de Tamarindo (El Charro Silver, fresh tamarind purée, lime, simple syrup, salt chile rim). Happy hour: Tues., 5 p.m.–8 p.m., Wednesday, 5 p.m.–close, first and third Thurs., Fri.–Sat., 9:30 p.m.–12 a.m. 468 Eighth St., Oakland, (510) 444-1944, tamarindoantojeria.com.