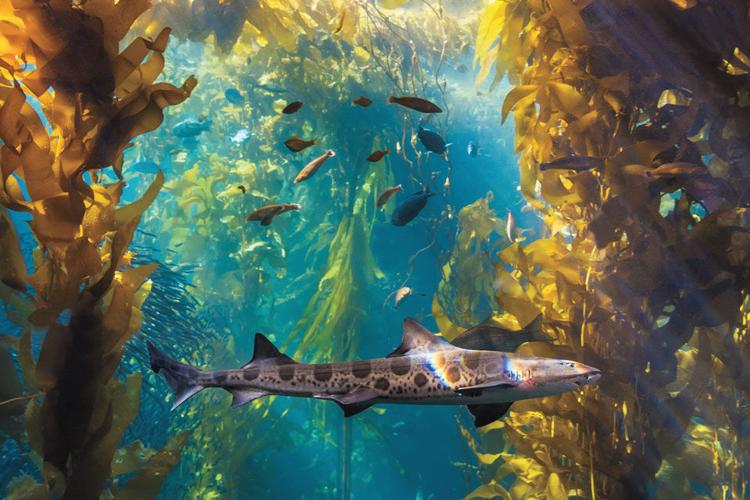 With airplanes pretty much grounded, 
museums shuttered, and amusement parks restricted, people and organizations have found creative ways to connect with the outside world. Broadway stars and symphony musicians perform together via Zoom; aquariums and zoos share interspecies introductions on Instagram (who can forget the adorable sight of beluga whales meeting penguins at Chicago's Shedd Aquarium?); and museums and tourist attractions are loading their websites with behind-the-scenes videos, interactive photos, and educational activities. Here are some of our favorite virtual experiences, near and far.
Science and History
Close to Home: To support the care of its animals during its public closure, the 
Oakland Zoo launched Behind-the-Scenes Live, a subscription to daily-streamed 
webcasts ($14.95 per month, or $9.95 for members after a 30-day free trial). These 
family-friendly half-hour experiences 
include joining zookeepers for a giraffe 
feeding and attending a vet visit with a squirrel monkey.
California Connections: The free educational resources offered by San Francisco's Exploratorium are all-in on COVID-19. You can make virus models out of paper and string; learn the science behind how soap and alcohol inactivate coronaviruses; and tour the museum's Cells to Scale exhibit to help visualize the size of a virus.
The many webcams at the Monterey 
Bay Aquarium aren't new, but the calm and joy that the ocean provides are especially welcome now. During the day—most of the 10 cameras are live from 7 a.m. to 7 p.m.—you can watch glowing moon jellies and sea nettles gracefully drift and pulse, sea otters and penguins playfully flip and dip, and 
a kelp forest sway with the current amid leopard sharks and schools of sardines.
Farther Flung: Toggle and click your way through the permanent exhibits at the 
National Museum of Natural History in Washington, D.C. Start at the information desk in the rotunda and wander through each gallery, peeking at the fossil lab, 
butterfly displays, recovered meteorites, 
and a few ancient Egyptian mummies. 
The museum also offers 3D looks at several specimens in its collection.
Plus: Supplement your family's distance schoolwork with Chabot Space and Science Center's Learning Launchpad, including story time with scientists and at-home 
experiments; watch pandas, koalas, and polar bears on the San Diego Zoo live cams; view civil rights movement images from the High Museum of Art in Atlanta; browse 
behind-the-scenes videos and interactive photographs from inside the labs, wind 
tunnels, and airplane hangars at NASA's Glenn and Langley research centers; and 
explore the White House, including the 
Oval Office, with the White House Experience mobile app.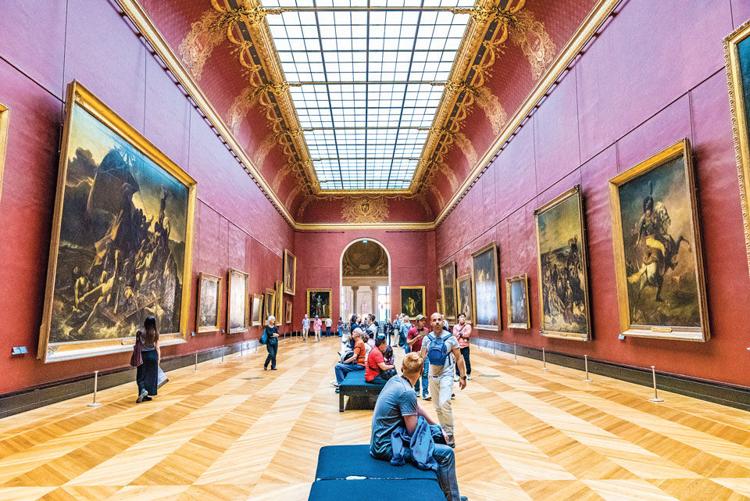 Arts and Culture
Close to Home: Browse the Oakland Museum of California photo archive to view the current exhibits Black Power, Dorothea Lange: Photography as Activism, and You Are Here: California Stories on the Map. Popular block party Friday Nights at OMCA has also gone digital, with "Cupid Shuffle" videos and DJ playlists shared on its social media accounts every Friday, 5–9 p.m.
California Connections: Get an in-depth look at the San Francisco Symphony with 
its nine-part docuseries Keeping Score, available for free streaming. Each segment offers a comprehensive portrait of a composer using historical footage, interviews, and insights from music director Michael Tilson Thomas, followed by a symphony concert. The Aaron Copland segment begins with French horns blasting "Fanfare for the 
Common Man" and includes photos of a young Tilson Thomas at Copland's side.
The San Francisco run of Hamilton may have been cut short, but you can watch its stars perform at the White House and interact backstage with Mythbusters former cohost Adam Savage—plus view dozens of other 
curated theater clips—on BroadwaySF's 
YouTube playlist "BroadwaySFromHome." 
Of note: acoustic Dressing Room Sessions with the San Francisco casts of School of Rock and The Color Purple, and Sara Bareilles in conversation at the Golden Gate Theatre.
Farther Flung: Several virtual experiences at the Louvre bring you up close and personal with the real thing. YouVisit's 360-degree photos of the Paris institution include a peek at the Napoleon III Apartments, with their opulent red-velvet curtains, crystal chandeliers, and floral wallpaper. The museum website offers multimedia tours of several spaces, including the Galerie d'Apollon, 
with photos and videos of the French Crown Jewels and a scrollable panoramic of the gilded and painting-filled ceiling. And, of course, a digitized Mona Lisa allows you to study the iconic work as much as you want—sans bulletproof glass or guards.
Plus: Register for Berkeley Rep's online acting classes; view artist interviews and studio tours at SFMOMA; explore the collection of Rodin sculptures at the Legion of Honor; walk virtually through arts venues around the world such as New York's Carnegie Hall, the Sistine Chapel in Vatican City, and Frida Kahlo's Blue House in Mexico; or watch prerecorded performances from the San Francisco Ballet, London's Royal Opera House, Moscow's Bolshoi Theatre, and New York's Metropolitan Opera.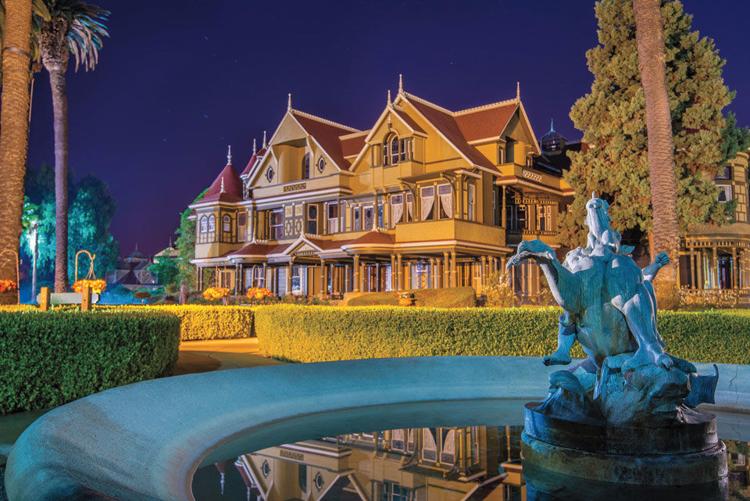 Parks and Places
Close to Home: Overcrowded parks during the shelter-in-place led to the closure of many hiking trails and vistas. Thankfully, you can experience a few East Bay regional parks with the Timelooper app. Take a 360-degree spin 
at the top of Pleasanton Ridge or Las Trampas
in San Ramon, pausing at viewpoints for audio commentary on red-tailed hawks and California newts, rocks and fossils, and earthquake activity. Or visit the East Bay Regional Park District's Facebook page and website for some naturalist-led Creature Feature videos covering topics such as backyard birdwatching and a pond study at Tilden Nature Area.
California Connections: In a 40-minute video tour of the Winchester Mystery House in San Jose, sections of the bizarre 160-room mansion are revealed, including a staircase to the ceiling, a window into a wall, a cupboard opening to a hallway, a secret passageway, and a séance room. Click pop-ups for more mysteries, including a curious tale about the sourcing of stained glass.
Google technology brings the majesty of Yosemite National Park to your screen. With Google Earth, you can zoom in and around 15 specific spots, including Yosemite Falls, Tunnel View, and Glacier Point. On Google Map Treks, you can climb El Capitan with Alex Honnold of Free Solo fame. The view from the 2,000-foot Pancake Flake, where he hangs by his fingertips from a two-inch vertical crack, will absolutely turn your stomach—even if you are safe at home.
Farther Flung: See a week's worth of sights from your chair with an online tour of New Orleans. The immersive experience includes riding a streetcar down St. Charles Avenue, walking around the above-ground Lafayette Cemetery No. 1, motorboating through Honey Island Swamp (with alligators and raccoons chomping and swatting at the 
camera), and viewing the interiors of 
Preservation Hall and Cafe du Monde—the latter includes a beignet-making video.
Plus: Learn about the history of Walnut Creek's Ruth Bancroft Garden and Nursery, and get tips for your own yard with webinars; explore the architecture and symbolism of the California State Capitol building in photo details and drawings; view a live feed of Times Square in New York City; and toggle through interactive photos of top destinations around the world including Stonehenge in England, Machu Picchu in Peru, the Great Wall of China, and India's Taj Mahal.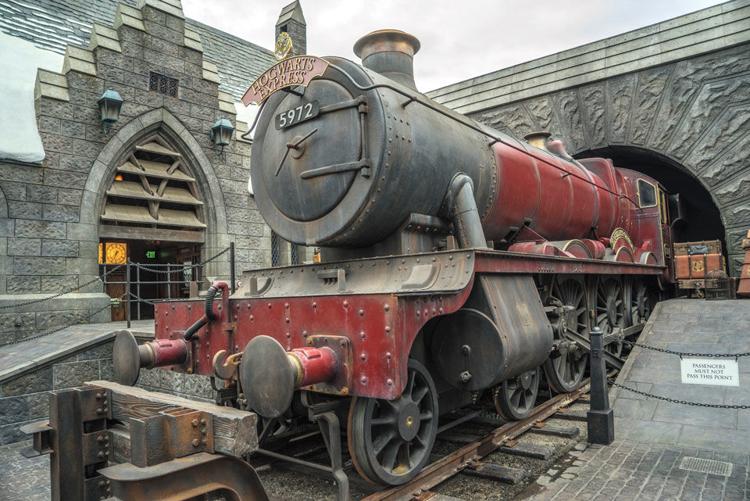 Variations on a 
Theme (Park)
Not going to Disneyland? These virtual attractions bring the thrills to you.
By Rachel Orvino
Feel the magic of the The Wizarding 
World of Harry Potter at Universal Studios Hollywood through a POV experience of the Harry Potter and the Forbidden Journey ride. The 12-minute video tour by travel site Undercover Tourist traverses the wonder-
filled Hogwarts Castle and allows you to virtually accompany Harry, Hermione, and Ron on their flying adventure.
Join the cavalcade at Disneyland, or 
at least enjoy a viewing of the theme park's energetic new Magic Happens
parade featuring songs and characters from Frozen 2, Aladdin, and other Mouse House favorites.
SoCal Attractions 360 supplies high-quality videos of thrill rides and shows from amusement parks around the world on its YouTube channel, including dynamic stage productions from Disneyland parks in Shanghai and Hong Kong.
Take a tour of SeaWorld Orlando through interactive park maps that include 360-degree views and video explorations of attractions including the Grand Reef (complete with manta rays and sharks).