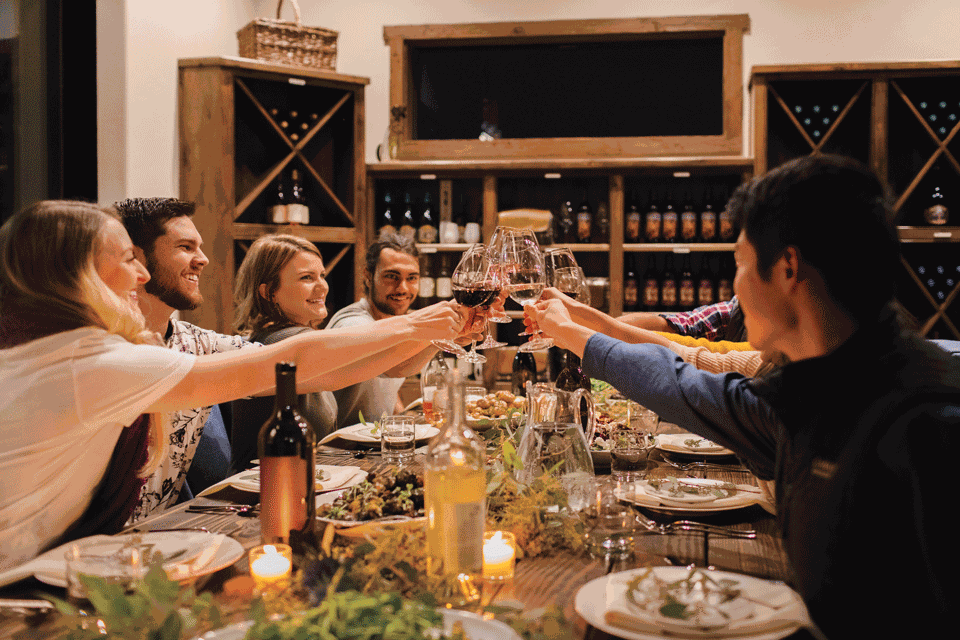 Zinfandel, the "quintessentially California wine," according to Stuart Spencer, director of the Lodi Winegrape Commission, flourishes in vineyards across the state, spanning Sonoma County in the north, Paso Robles in the south, and the Sierra Foothills in the east. But perhaps no region is so closely associated with the grape yet so little known to casual wine consumers as Lodi. Its sandy floodplain soil and wide day-to-night temperature disparities are ideal for zinfandel production, while the Central Valley town's inviting, under-the-radar scene makes for a great place to sip in a relaxed setting.
Lodi is also one of the "featured itineraries" on the California Zinfandel Trail. The statewide directory of more than 200 zinfandel-producing wineries was developed in 2021 by the Zinfandel Advocates and Producers industry group to provide visitors with a one-stop resource for exploring this grape's bounty. Other spots include Sacramento, Calaveras County, and the Napa and Sonoma valleys.
For a tasting getaway that is also filled with great food, lodging, and non-wine activities, hit the Zinfandel Trail and head to Lodi. Take the 90-mile drive from Oakland along Interstate 580 to 205, then north along Interstate 5 and Highway 99, or go east via Highways 24 and 12. Check traffic patterns for the best choice on any given day.
---
Taste of the Town
Once in Lodi, more than a dozen wineries and tasting rooms are within a 10-minute drive from downtown, with dozens more farther afield. For those who don't want to drive between wineries, local operators like the Sip Shuttle and Coche Vino Wine Tours provide popular transportation services.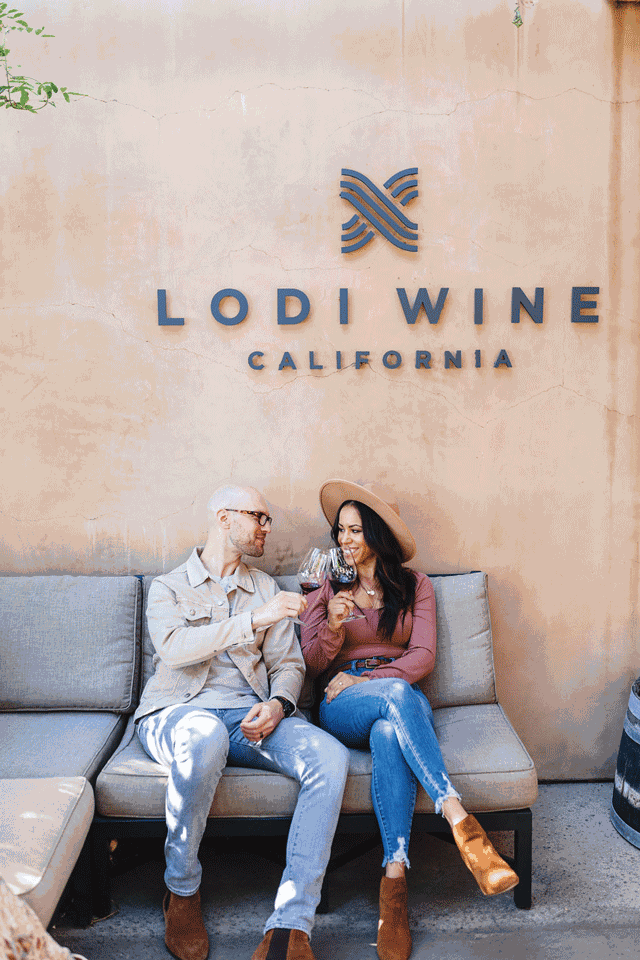 Regardless of your itinerary, it's well worth starting with an orientation at the Lodi Wine and Visitor Center. The official wine association headquarters provides maps, brochures, and helpful tour suggestions. Even better, the center can proffer a liquid education with guided tastings of Lodi wines on the premises.
Probably the best-known winery in the area, Michael David Winery offers a festive, circus-like setting appropriate for the purveyors of the Freakshow wine. Visitors can sample offshoots of its former brand 7 Deadly Zins, including the Lust and Gluttony options. The complex has a popular restaurant, a wine and gift shop, two tasting rooms, outdoor seating with bottle service, a playground, bocce ball, and huge wine tanks painted with the circus theme on the wine labels.
For a family-friendly tasting experience, try Macchia. The grounds include bocce and horseshoe courts, and there is live entertainment on weekends. The array of zinfandels range from the hearty Sumptuous label to the more flavor-forward Victorious and Prestigious zins.
M2 Wines is a straightforward indoor-outdoor tasting winery set amid scenic roadside vineyards. It has an intriguing collection of wines sourced from grapes across the region, including its excellent award-winning Soucie Vineyard Old Vine zinfandels. Founder and winemaker Layne Montgomery is often on the premises to share his extensive wine knowledge with visitors.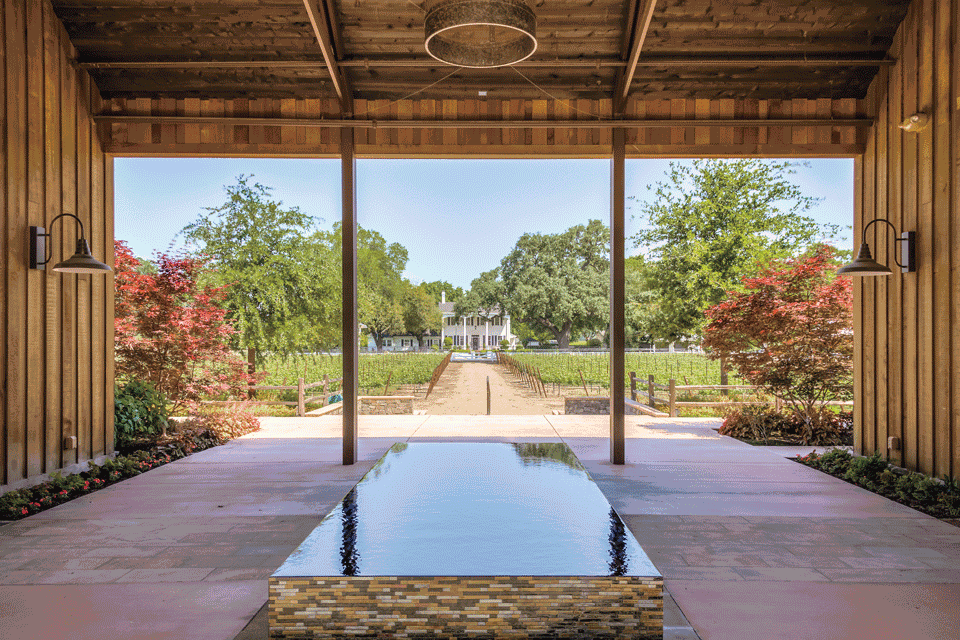 The upscale Oak Farm Vineyards sits on an expansive estate that is popular for weddings and events. The tasting room has the feel of a ski lodge with a large stone fireplace and soaring wood-beam ceilings. The winery is dog-friendly, though very strict about its 21-and-over policy ("no exceptions, not even infants"). Oak Farm also promises walking tours of the historic grounds and barrel rooms; make sure to try the two single-vineyard zinfandels.
St. Amant Winery, headquartered in an industrial park, isn't in the most bucolic setting, but the tasting room is a homey space where you can sample the old vine zinfandel offerings and some delicious port wines, a rarity for the region.
The Van Ruiten Family Winery is a family-run winery characteristic of Lodi, unpretentious with a smaller tasting room and patio seating with views over the vineyards. Van Ruiten has a surprisingly wide range of varietals if you're tiring of zin. The light pinot grigio is a refreshing way to start (paired with an appetizer plate), while the jammy Reserve Late Harvest zinfandel is a sweet finisher.
---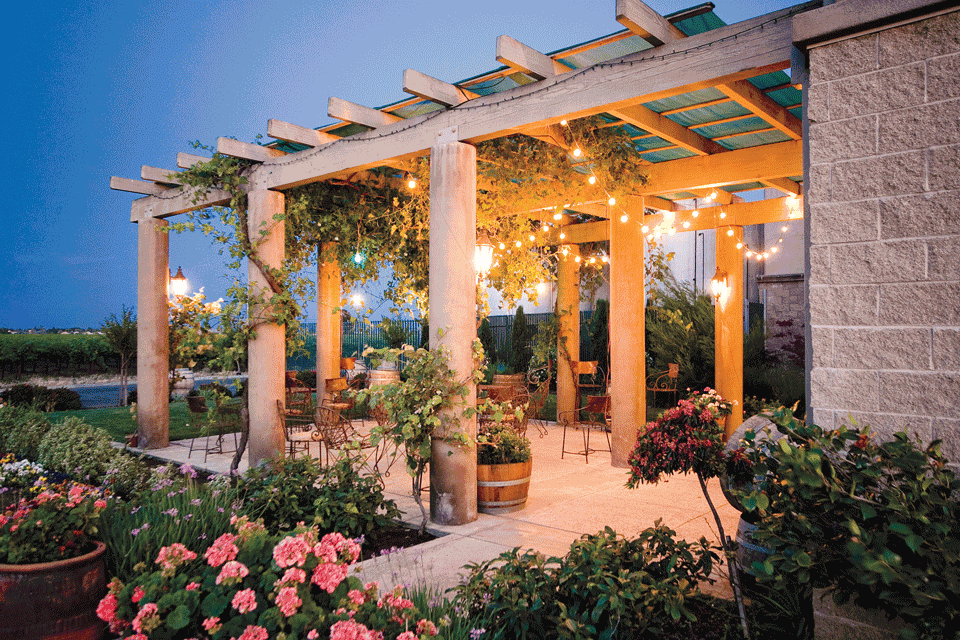 Where to Stay and Dine
Lodi is home to an array of chain hotels and motels, but for a luxe weekend, Wine and Roses is the best choice. This 66-room resort-style getaway boasts a pool, a spa, a restaurant with an extensive wine list, a café, and even two chatty cockatoos in a garden cage.
For dining, Pietro's dishes up delicious farm-to-fork Italian cooking with pizzas, pastas, and tasty creations like Rosie's Pollo Fritto, a Northern Italian–style fried chicken smothered in savory sauce. Guantonios Wood Fired is truly a family affair, with husband and wife Nick and Marissa Guantone working the kitchen with Nick's mom and dad. Their wood-fired oven toasts great pizzas topped with local farm-sourced ingredients. Their bottle shop may be Lodi's best for finding interesting boutique wines. And make sure to order the soft-serve vanilla-caramel twist ice cream and house-made cannoli for dessert. Stop for lunch at the Lodi Beer Company Restaurant and Brewery, where you can sip local microbrews and enjoy dishes such as fish and chips.
---
Beyond the Glass
A good side trip for kids stuck on your wine tour is downtown Lodi's World of Wonders Science Museum, filled with hands-on science exhibits about physics and electronics. Micke Grove Regional Park has plenty of playgrounds, while the Lodi Lake Nature Trail and the Cosumnes River Preserve offer various opportunities to enjoy outdoor adventures.
For a different sort of tasting, Calivines Winery and Olive Mill pairs zinfandels and other wines with an extensive olive oil menu and small bites in a large, family-friendly facility next to its expansive olive groves. Be sure to try a basket of popcorn cooked in Calivines's flavored oils.
Immerse yourself in Lodi's agricultural roots with fruit-picking excursions. From mid-May through June, Blooms opens for public cherry picking, where you can fill a basket of delicious low-hanging fruit to take on your wine country picnic. Add some blueberries to the mix at Lodi's LoCA Blueberry Farm.
While a single weekend trip to Lodi can cover only a fraction of the 85 area wineries, a visit will open your palate to the region's flavorful wines—and inspire future exploration along California's Zinfandel Trail.