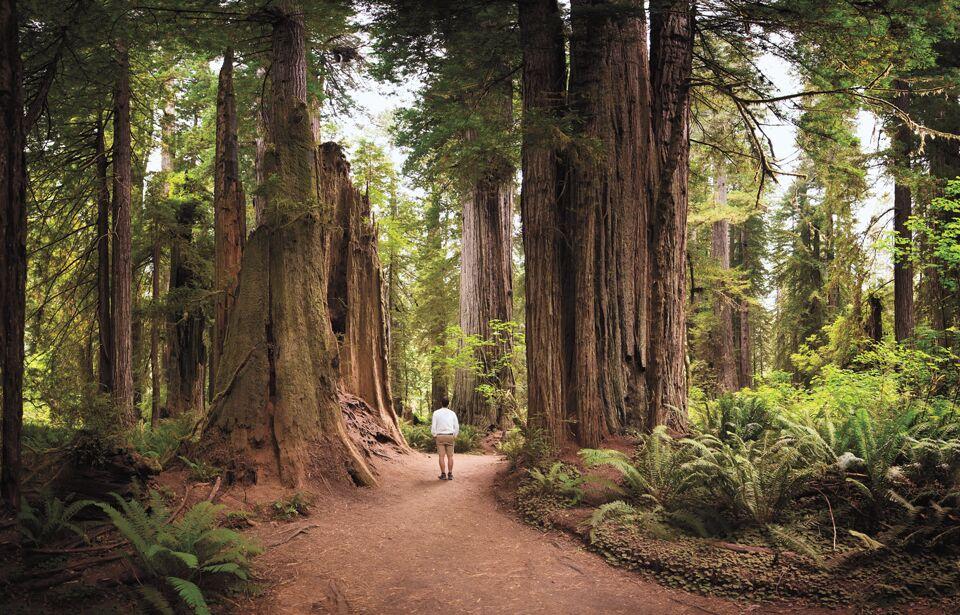 If you are looking for a spot to reset and recharge after this past year, Canyon Ranch Woodside—an all-inclusive wellness resort in the hills of Silicon Valley—promises nourishment for the mind, body, and spirit through a curated retreat program.
Canyon Ranch Woodside, the first California iteration of the famed mini-chain of luxurious spas, originally launched in fall 2019 and had only been open several months before having to shut down amid the pandemic. But in April, the resort began welcoming visitors once more, providing a stress-free vacation filled with an abundance of self-care services and space for introspection.
Only about an hour drive from the East Bay, the property—which spans 16 acres of redwood forest—feels worlds away. Cross over the San Francisco Bay and take the twisty, narrow two-lane Skyline Boulevard to the entry gate, where a scenic and serene destination awaits.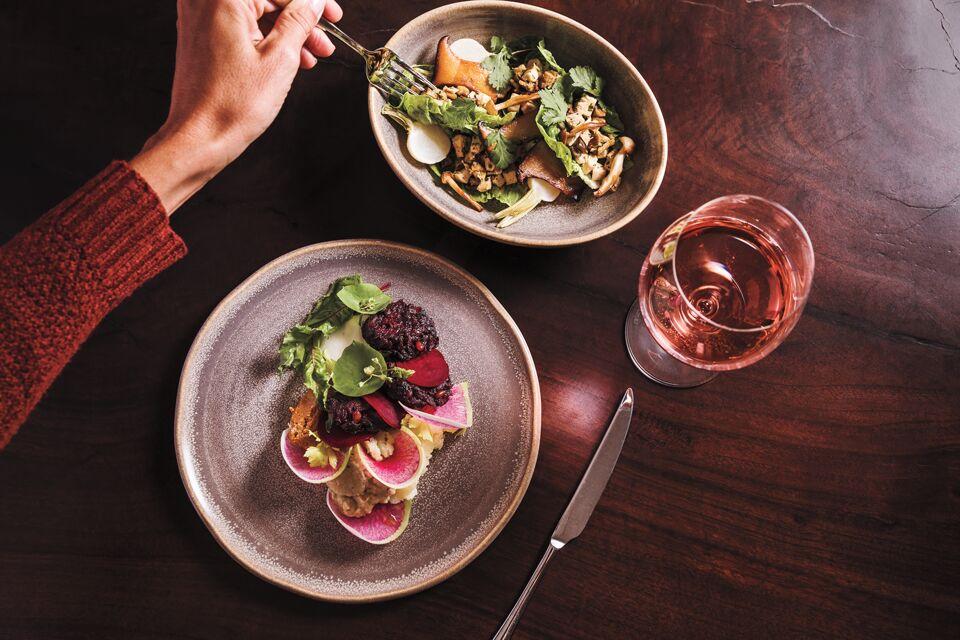 Luxe Living
As soon as you step onto the grounds, you'll be overcome with a sense of peace. The stillness of the surrounding landscape as the coastal fog rolls in and blankets the forest is instantly calming. While the resort itself is small (there are only 38 guest rooms), 
it's elegant and inviting. The standard rooms in the main lodge 
have everything you need for a restful stay (private balconies, 
Nespresso machines, flat-screen televisions, and more), but for 
a truly immersive experience, go for one of the 24 tree houses. 
Nestled in the redwood canopy, these gorgeous rooms are designed so visitors feel connected with the natural world. The expansive windows have no blinds, so you'll awaken to the sun peeking through the towering trees.
For meals, head to The Hearth, the hotel's cozy dining room 
with indoor and outside seating (there are firepits and heaters 
on the patio, providing comfort on chilly days). The delicious 
menu is entirely made up of locally sourced and fresh ingredients. 
Executive chef Isabelle Jackson Nunes has partnerships with many top Bay Area farmers and producers, and makes a point 
to create dishes that are healthy, balanced, and accommodating to different dietary restrictions. For breakfast, order the light fruit parfait or the carrot cake pancakes with currant syrup, cream cheese, and walnuts. At lunch and dinner, you can't go wrong with any of the seasonal catch options or salads, and if you can't decide—why not order it all? Just let them know you want to try everything, and the portion sizes will be adjusted accordingly. For libations, The Hideaway, a bar and lounge area connected to the Hearth, features local wine, beer, and ciders.
Guests interested in learning more about the Hearth's inventive culinary program can join the chef on an educational ranch tour of Markegard Family Grass-Fed farm in Half Moon Bay. For another off-property outing, try a three-hour walking vineyard tour and wine tasting at the award-winning Thomas Fogarty Winery, which is just about a 10-minute drive down the road.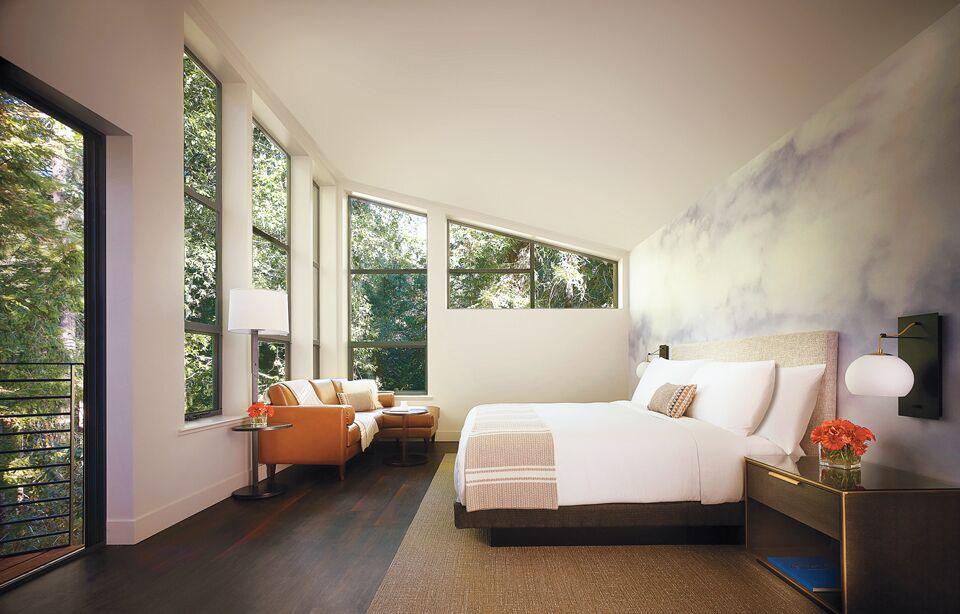 Work It Out
One of the main aspects of a retreat at Canyon Ranch is functional fitness—exercise that is easily accessible to everyone. Start off 
each day with a morning warm-up and stretch session, and then take part in the lodge's many offerings, including the Training Zone gym, yoga and strength classes, and on-site hiking trails. Try something new like qigong or tai chi, martial art practices that use body-posture movements to calm the mind. Another can't-miss class is Fitness in the Forest, which will bring you into the woods for heart-pumping cardio challenges such as scaling walls, 
climbing ropes, and swinging on monkey bars.
If you are interested in other active adventures in the region, consider joining a few expertly guided group hikes over the course of your stay. The hikes range in difficulty level and mileage. An easier trek to Borel Hill—the highest named point in San Mateo County—leads travelers about a mile over a sunny ridge filled with wildflowers, where you'll catch glimpses of the Pacific Ocean. And once at the top, you'll enjoy sights of the South Bay, San Francisco, and Mount Diablo. For a more challenging climb, the seven-mile Windy Hill Spring Ridge Trail is a long excursion, but the panoramic views make the journey well worth it.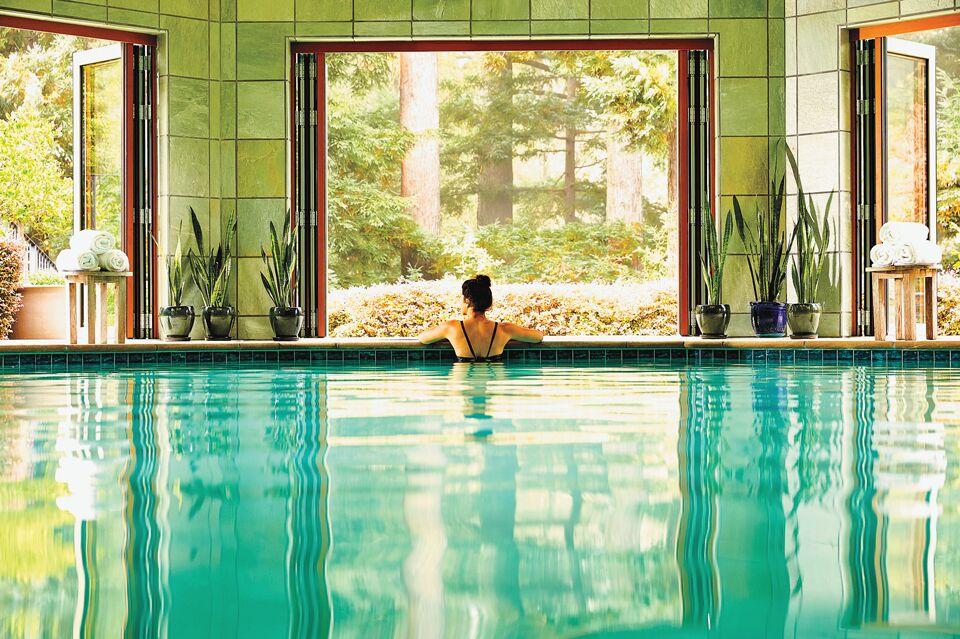 Body and Mind
A visit to Canyon Ranch wouldn't be a complete without a trip to the spa. Choose the custom massage—which is 60, 90, or 120 minutes—for a soothing full-body experience. If you're looking for a more targeted body treatment, there are plenty of options, such as a stone massage for sore muscles, the Hiker's Retreat for the feet, and the Forest to Ocean for skin exfoliation. You can also treat yourself to one of three signature facials, all intended to cleanse and hydrate.
While at the spa, take a dip in the indoor saline pool, swim a few laps, or use the provided aqua fitness equipment. Afterward, take a relaxing soak in the hot tub. The glass doors open up to the outdoors, where you can recline on a lounge and dry off. Be sure to make a reservation to spend some time in both the detoxifying sauna and steam room.
Canyon Ranch features healing amenities that speak to the 
mind as well as the body. Expert spiritual wellness therapists 
offer coaching sessions and lead fireside chats on topics such as self-compassion, gratitude, and mindfulness. Take time on your own for quiet reflection in the garden, and try a walking meditation within the labyrinth. Or get in touch with your creative side through 
classes on sketching, watercolors, and other artsy activities.
Whether you're a solo traveler seeking personal growth or plan 
to share the adventure with a friend or partner, Canyon Ranch Woodside is somewhere you can retreat to time and time again.