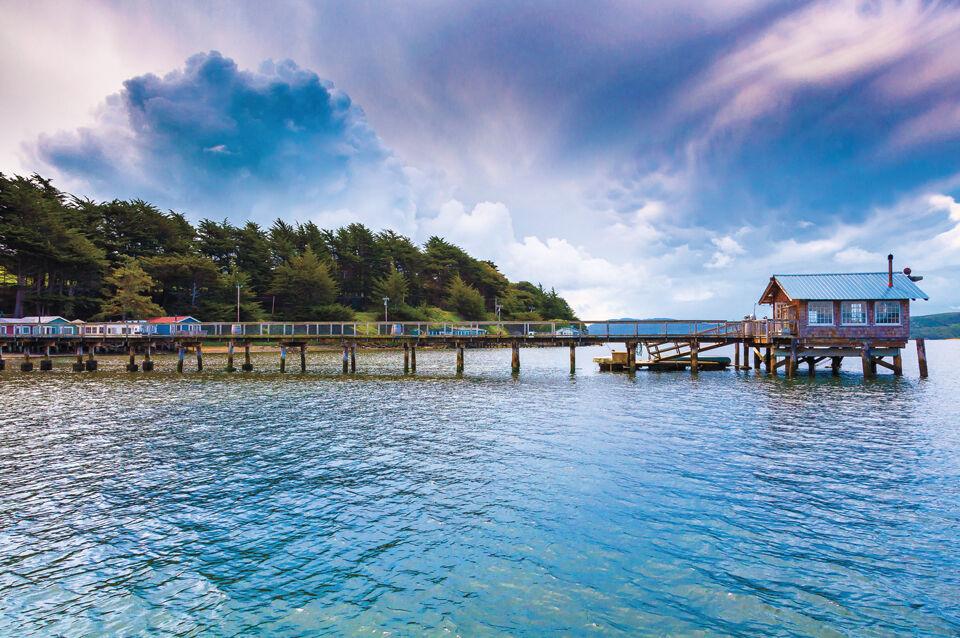 Swimming with jellyfish may not be on your bucket list, but it's one of the eye-popping experiences you can have in Tomales Bay. This West Marin marine sanctuary—California's largest unspoiled coastal bay—often attracts harmless moon jellies that drift serenely in the tidal waters.
Geographically, Tomales Bay separates the Point Reyes Peninsula from mainland Marin. About an hour from the East Bay, the drive winds through vineyards, dairies, and a smattering of roadside farm stands. It's a swath of acreage that time forgot, thanks to citizens who fought developers and a plan for a massive multilane highway and thousands of homes. (For further insight into the effort it took to create Point Reyes National Seashore and protect this region, watch the PBS documentary Rebels with a Cause.)
Paddleboarding, kayaking, swimming, and fishing are popular on this 15-mile-long inlet of the Pacific Ocean that features several pristine sand beaches on the west side. At just a mile wide, the bay offers easy exploration on both sides.
---
Culinary Treasures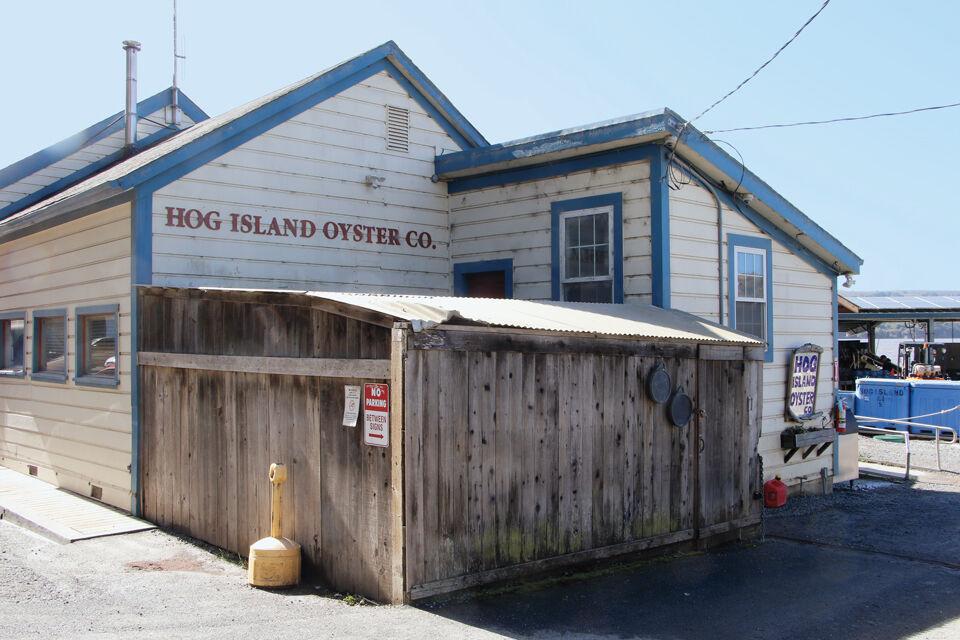 The restaurants, delis, and markets here often exceed your expectations, even for high-end Marin. For the budget conscious, Inverness Park Market on the west side of the bay is popular among area residents who know they can get delicious sandwiches along with locally produced food and beverages. Owner Dan Thompson is also the proprietor of the adjoining Tap Room, which draws customers with evening specials that include sushi and Thai cuisine; your meal is best enjoyed with a brew from the impressive list of craft beers.
For fine dining, go to Saltwater Oyster Depot, run by owner/chef Luc Chamberland and featuring "folks who are engaged in the thoughtful gathering of food." Chamberland is an oyster aficionado, having helped open Hog Island Oyster Co.'s Ferry Building location in San Francisco when he was a managing partner. In 2012, he started Saltwater with the idea of highlighting regional foragers, farmers, and fishermen. The oysters are shucked by Chamberland's son, Matisse, just minutes after they've left the bay waters and are served by a gracious staff who make your meal a celebration.
Oyster and seafood lovers will find the east side of Tomales Bay equally enticing, with options in Marshall at the venerable Nick's Cove or Hog Island Oyster Co. and its café, Tony's Seafood Restaurant. The Marshall Store is an outdoor dining/grab-and-go spot owned by the family behind Tomales Bay Oyster Company.
---
Guided Meditations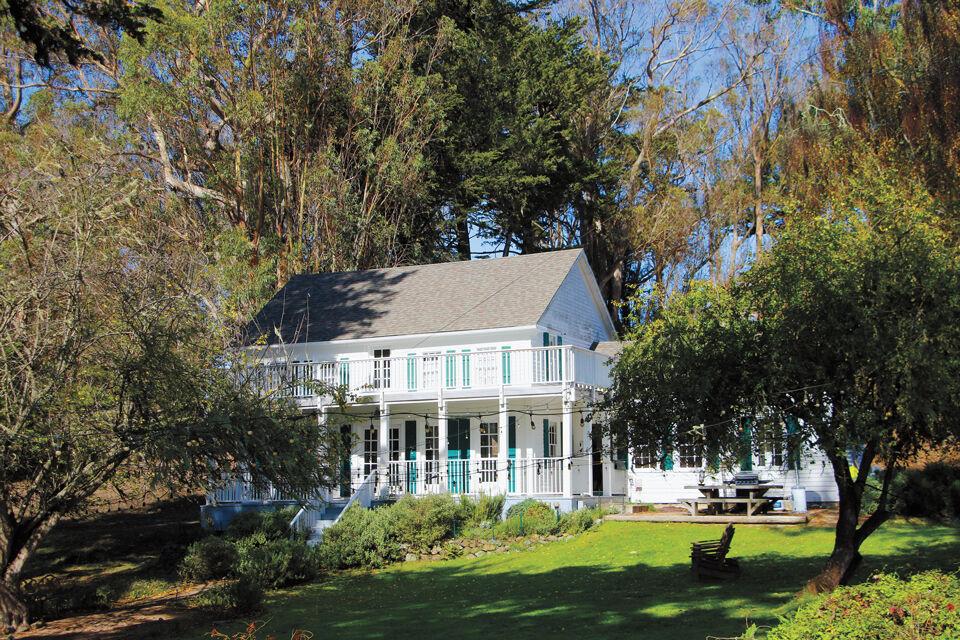 Farm tours on the east side of the bay include a visit to Hog Island Oyster, where visitors see the oyster-growing process and get a master class in shucking and tasting these aquacultural delights. "Humans have been eating oysters on the shores of Tomales Bay for thousands of years," says Hog Island's Gary Fleener. Pointing to the intertidal zone that makes the muddy shores of Tomales Bay perfect for growing oysters, he says the process is more like free-range pasturing than farming, because you're getting the nutritional value of wild food.
Even older than Hog Island is Tomales Bay Oyster Company, which started in 1909, about 35 years after San Francisco oyster farmers started moving north because of the pollution in the San Francisco Bay. There are no tours at Tomales Bay Oyster Company, but they sell to local restaurants and the general public (Friday through Sunday only).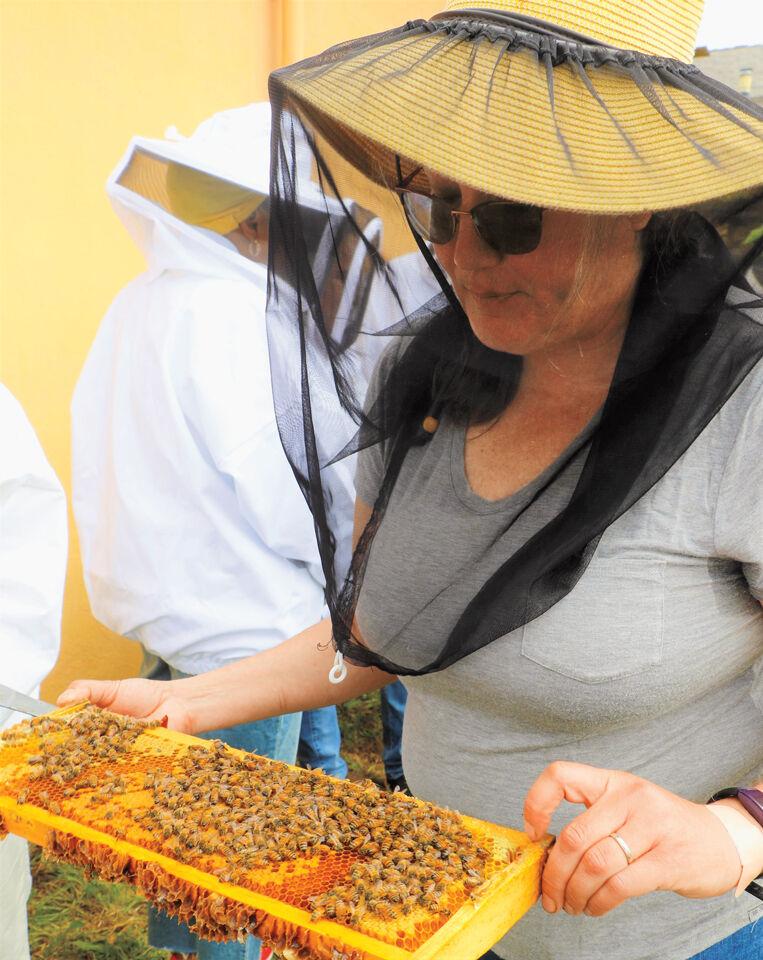 To hear some history about dairy farming in the region, book a stay at Straus Home Ranch, and take a walking tour through pastures overlooking Tomales Bay with the owners of the historic homestead, siblings Vivien and Michael Straus (their sister Miriam is also an owner). Tours can include a cheese tasting led by Vivien, creator of the California Cheese Trail. Michael and Vivien's stories of how their parents helped save West Marin from development are a testament to how a few passionate people can make a difference in the world. You'll also learn about the early days of Straus Family Creamery (owned separately by their older sibling) and the organic dairy movement.
Honeybees are the stars at Heidrun Meadery, where visitors see how bees are kept and honey is gathered, as well as how the sweet substance is made into a sparkling wine called mead using the traditional French méthode champenoise. The picnic grounds are perfect for sharing oysters and cheese with a bottle of fragrant and heady Heidrun mead.
While there are no formal explorations at Point Reyes Vineyards, owner/winemaker Steve Doughty will most likely be pouring in the tasting room, adding his colorful perspective on farming in these parts.
---
Beds by the Bay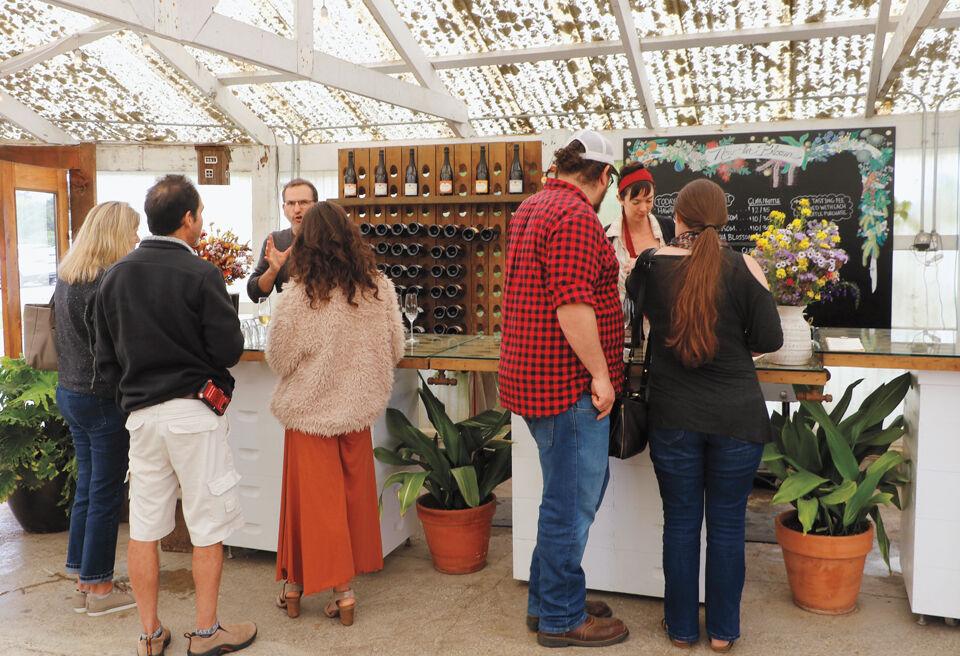 For outdoor enthusiasts, a Blue Waters Kayaking experience is a fascinating way to survey the bay in a single or double kayak. Daytime paddles let you see the variety of fish and even the occasional jelly that call the waters home, but a moonless evening paddle is an experience you'll never forget. Tomales Bay gets so dark—the area is applying for the distinction of being a dark-sky reserve—that the living organisms create a phenomenon called bioluminescence, where sparks fly off your paddle when you dip it in the water.
The entry point for this evening adventure is Miller Boat Launch in Marshall, next to the newly remodeled Nick's Cove. Built in the 1930s and beautifully restored, Nick's 12 guest cottages are luxurious and offer sweeping views of Tomales Bay.
On the west side, Motel Inverness is a warm, inviting lodge in Point Reyes National Seashore. A favored choice by birders, the lobby encourages quiet conversation with its crackling fire and picture windows looking out on the bay.
Whether you're yearning for a getaway or just a fresh oyster fix, Tomales Bay is a quiet escape from everyday life.