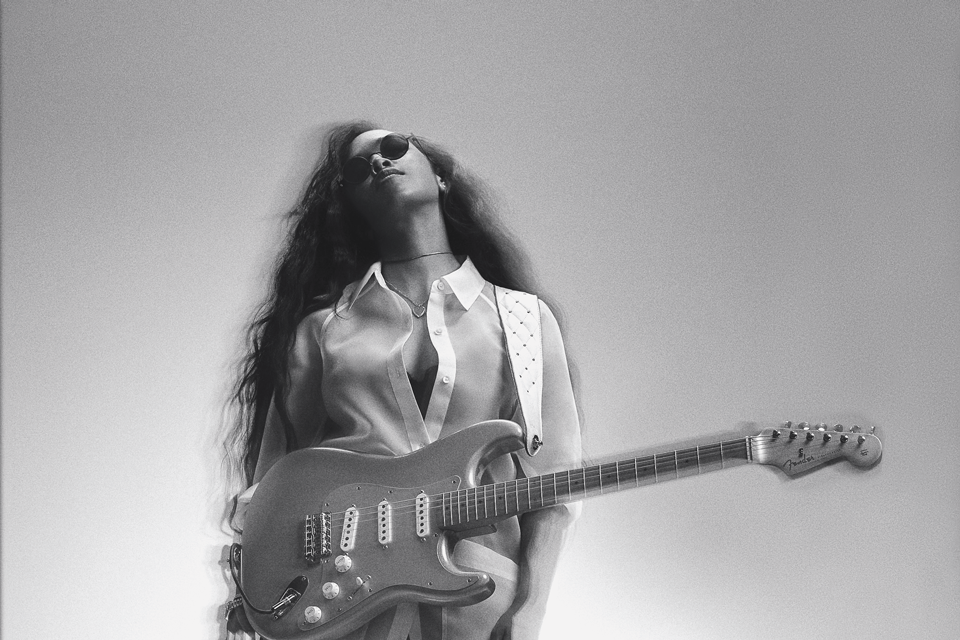 Live music fans have lots to look forward to over the next few months, as the concert scene 
is booming again. Mark your calendar for some of these music legends making nearby 
appearances in the next few months.
Rock 'n' rollers the Black Crowes will perform all the songs from their debut album, Shake Your Money Maker, in a rescheduled show at the Concord Pavilion. Aug. 21, 
livenation.com.
The East Bay–born Counting Crows bring their Butter Miracle tour to UC Berkeley's Greek Theatre for one night over Labor Day weekend. Lead singer Adam Duritz, a longtime advocate of Cal's athletics teams, is sure to bring his A game for the hometown crowd. Sept. 3, thegreekberkeley.com.
Motown legends the Spinners will play two shows each night over Labor Day weekend at the intimate Yoshi's Jazz Club in Oakland's Jack London Square. Sept. 3–5, yoshis.com.
The BottleRock Festival at the Napa Valley Expo features classic rock titans Foo Fighters, Guns N' Roses, and Stevie Nicks, as well as hip-hop acts Megan Thee Stallion, Run the Jewels, and Berkeley's G-Eazy. The three-day festival sold out quickly, but check the festival's online ticket exchange for openings. Sept. 3–5, bottlerocknapavalley.com.
Fresh off her wins at the Academy and 
Grammy Awards, Vallejo native H.E.R. will headline the two-night Lights On Festival at the Concord Pavilion. The exquisite Erykah Badu and Keyshia Cole are among the 20 acts on the bill. Sept. 18–19, livenation.com.
Livermore Valley Opera kicks off its 30th anniversary season with a two-night run at 
the Bankhead Theater in Livermore. The 
concerts will feature a greatest hits set of pieces performed by the opera's favorite 
professional singers and a live orchestra. 
Oct. 9–10, livermorevalleyopera.com.
Acclaimed rockers Wilco bring their 
rescheduled Ode to Joy tour for a show at 
Napa's Oxbow River Stage and a two-night stop at Oakland's historic Fox Theater. Oct. 15, oxbow
riverstage.com; Oct. 17–18, thefoxoakland.com.
The Strokes, Lizzo, and Tame Impala 
headline the Outside Lands Festival at Golden Gate Park. The beloved festival, produced by 
Berkeley-based Another Planet Entertainment, takes place during Halloween weekend. 
Oct. 29–31, sfoutsidelands.com.
Arts Around August
Walnut Creek presents a 
month-long celebration of 
public arts programs.
This month, Walnut Creek hosts Arts Around August, an outdoor series of performing, cultural, visual, and culinary arts events. Families can enjoy movies on the roof of the Lesher Center's parking lot, public art walking tours and scavenger hunts, sidewalk chalk displays, a plein air painting festival, summer concerts at Broadway Plaza, and other events.
"We are very excited and proud that 11 nonprofit and business organizations, as well as the city of Walnut Creek, are working together to bring Arts Around August to our downtown," says Walnut Creek mayor Kevin Wilk. "With downtown open and many programs starting again, it will be a celebration of the arts for all ages. We hope that residents of Walnut Creek and neighboring cities will join us for these fun events and help bring back a sense of community and vibrancy to our great city."
For a list of events, go to walnutcreekdowntown.com/artsaroundaugust.