Oahu is the Hawaiian island that's always had it all: pristine beaches and lush tropical landscapes alongside a vibrant urban center with a thriving arts and cultural scene. But in more recent years, trend-spotting creatives have opened numerous stylish boutiques, while a bevy of chefs have inspired a local food movement and transformed once-sleepy neighborhoods into bustling culinary hubs. Oahu now has a fresh energy, but the fun, kitschy spirit of the island remains, in everything from the slow-paced, rural charms of the North Shore to the historic, 1960s-themed hotels lining Waikiki Beach.
Experience this unique mix of old and new for yourself, taking time to explore Honolulu—Hawaii's capital, President Barack Obama's birthplace, and home to Pearl Harbor—as well as the inland valleys and the secluded beaches dotting Oahu's majestic coastline. Here's Diablo's two-part series on how to make the most of a long weekend on the island.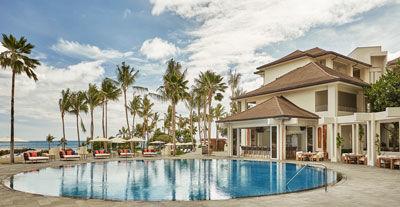 Getting There
Summer flights to Honolulu International Airport from San Francisco International Airport start at around $400 round-trip, while flights from Oakland International Airport start at roughly $500 round-trip.
Checking In
Visitors have a wide array of options for accommodations, ranging from recently renovated high-rise hotels in the middle of Honolulu to grand resorts near the shores of Waikiki. But for those seeking a more upscale respite, head to the Four Seasons Resort Oahu at Ko Olina. Located 30 minutes from downtown Honolulu along Oahu's undiscovered Leeward Coast, the five-star beachfront resort balances modern luxuries with an immersive Hawaiian experience. Choose from 370 elegant rooms and suites featuring spacious private lanais, marble bathrooms, deep soaking tubs, walk-in glass showers, and sumptuous, customizable bedding. The Four Seasons also offers five eateries, fitness facilities, multiple pools, two boutiques, a destination spa, and an impressive collection of activities for kids and adults—including workshops on Hawaiian traditions like shell jewelry–making and ukulele playing, which are taught weekly by local artisans and cultural ambassadors. Bonus: If your flight time falls outside of the standard check-in or checkout times, you have access to the Arrival and Departure Lounge, which offers showers, snacks, and drinks. fourseasons.com/oahu.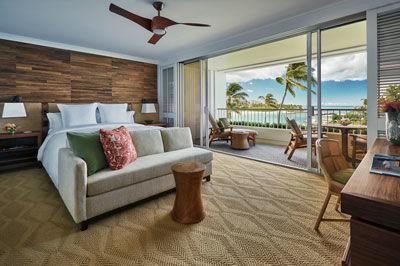 Day 1: Kick Back in Ko Olina
After a 5.5-hour flight from the East Bay, you'll be ready to unwind (probably with a drink in hand) or hit the beach once you touch down at Honolulu International Airport. If you've opted to stay at the Four Seasons in Ko Olina—located on the west side of Oahu, away from crowded Honolulu— you'll soon understand why this under-the-radar region is a hot destination for those in search of a pristine paradise. Ko Olina, which means "place of joy," is considered a sacred place and used to be a popular vacation spot for King Kamehameha. It remains fit for royalty, offering sweeping ocean and mountain views and a string of jewel-like lagoons connected by seaside pathways. 
Visitors can easily find their own joy at the Four Seasons. Adventure-seekers may opt to take an outrigger canoe out onto the water, go stand-up paddleboarding, or participate in scuba diving and freediving lessons. (Deep sea fishing is also available at the neighboring Ko Olina Marina.) But those who prefer low-key bliss can pamper themselves with a lomilomi massage or other Hawaiian-inspired treatment at the 35,000-square-foot Naupaka Spa and Wellness Centre, meander on the beachside walkway bordering the resort, or simply lounge next to the sparkling ocean with a good book.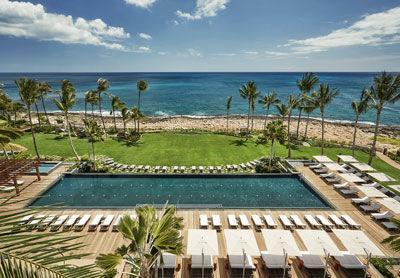 There's plenty to keep kids entertained, too, with a shallow pool perfect for splashing around as well as family-friendly activities, such as snorkeling and hula dancing lessons. From 9 a.m. to 5 p.m., parents can also take advantage of the resort's complimentary Camp Kohola at the Hideaway (where kids ages five through 12 can make sandcastles, do arts and crafts in the Creativity Zone, or play board games), so they can sneak away to indulge in craft cocktails and snacks at the adults-only infinity pool. Overlooking the Pacific Ocean, this spot is perfect for a refreshing dip—especially at sunset, when the breathtaking hues of orange, red, and purple reflect off the water.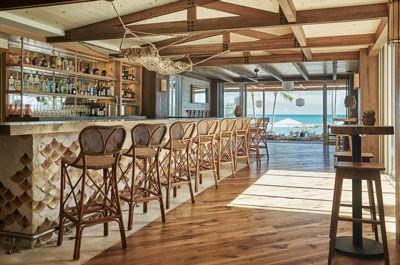 Celebrate your first night on the island with a quintessential Hawaiian dining experience at the resort's oceanfront Mina's Fish House. This airy restaurant by Bay Area–based, James Beard Award–winning restaurateur Michael Mina is true to its name—paying homage to traditional Hawaiian fish houses by offering fresh bounty caught by local fisherman each day. The seasonal "line-to-table" fare is showcased in the rich Hawaiian abalone spaghetti and the ahi tuna tartare reimagined as traditional poke; the crispy yet delicate phyllo-crusted butterfish with crab brandade; and the wood-fired shellfish platter featuring cheese-topped oysters, succulent shrimp, king crab, and sweet Kona lobster with miso butter.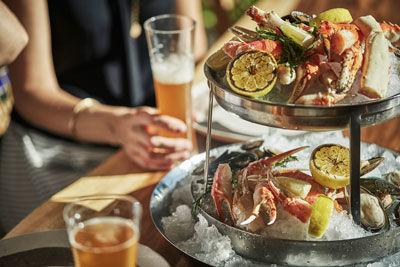 (For dessert, don't miss the Waiola coconut meringue with silky chantilly cream, rum-spiked caramel, and refreshing pineapple sorbet.) Enjoy the delicacies with a local brew or a tiki-inspired cocktail such as the "If Can, Can"—a fruity tipple served in a Spam can (hence the name) featuring your choice of spirit, pineapple, lilikoi, orange curaçao, orgeat, and lime. michaelmina.net.
Day 2: See the Big City
Get an early start to grab breakfast at Honolulu hot spot Koko Head Cafe, where chef Lee Anne Wong—a contestant on the first season of Bravo's Top Chef—serves up innovative, island-style brunch dishes such as kimchi bacon cheddar scones; cornflake-crusted French toast topped with black-pepper maple syrup and frosted-flake gelato; and eggs Benedict with poi biscuits, local greens, and poi hollandaise. There's often a wait to eat at this local favorite, but it's worth it. kokoheadcafe.com.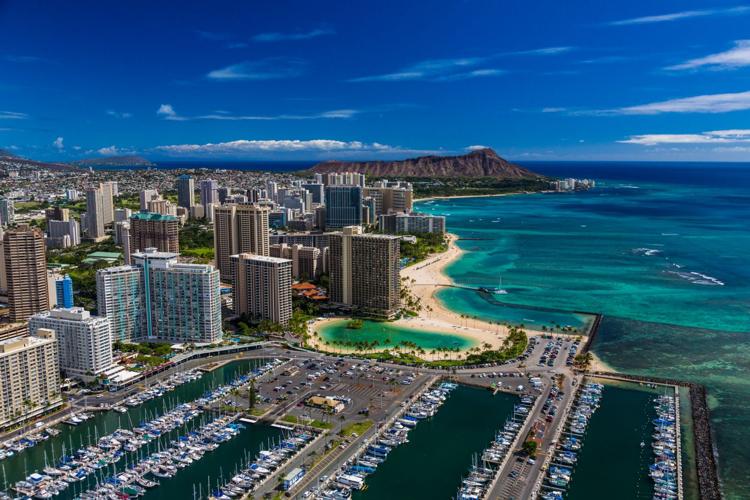 Afterward, drive five minutes to Diamond Head State Monument, a 475–acre crater created more than 300,000 years ago from a single explosion. It costs only $1 to walk in (or $5 to drive) and enjoy the stunning views overlooking the Pacific Ocean and Honolulu. The historic trail leads to the peak of this popular landmark, and while the pathway is less than one mile long, the hike can be challenging for some due to its ascent. There are also 99 steep-ish steps near the top of the summit, so make sure to bring plenty of water to stay hydrated. dlnr.hawaii.gov. 
For a refreshing treat after all that exertion, indulge in a dessert at Waikiki's Island Vintage Shave Ice. This kiosk right outside the Royal Hawaiian Shopping Center offers flavors ranging from mango, to coconut, to passion fruit—and all are served with house-made mochi.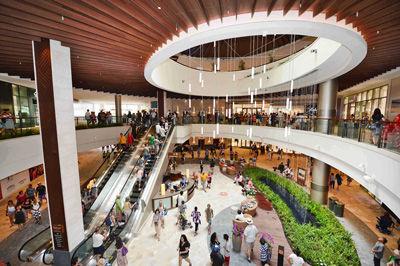 If you're in the mood for some retail therapy, hit the high-end boutiques at the Royal Hawaiian, then explore the rest of the shops lining Kalakaua Avenue. This shopping Mecca rivals Rodeo Drive with its myriad spots offering the latest trends by prestigious brands like Chanel, Gucci, and Fendi. One can't-miss stop along Kalakaua is the International Market Place, which has been an island highlight since it reopened in August 2016 with Hawaii's first Saks Fifth Avenue. A 160-year-old banyan tree welcomes you to the beautifully landscaped, open-air center that's home to more than 90 stores. Look for one-of-a-kind pieces at Maui Divers Jewelry, get colorful Hawaiian-inspired apparel at Surf Line, shop for shoes at Stuart Weitzman, and browse for art by local artists at Greenroom. royalhawaiiancenter.com, shopinternationalmarketplace.com. 
Those who prefer sightseeing over shopping should head to Iolani Palace. Built in the 19th century, this National Historic Landmark was once home to King Kalakaua and his sister and successor, Queen Liliuokalani. The palace maintains its original grandeur replete with ornate decor and traditional Hawaiian wood furniture. Take a docent-led or self-guided audio tour of the first two floors—where you can explore the throne room and the lavish bedroom suites—and then work your way down into the basement art gallery. iolanipalace.org.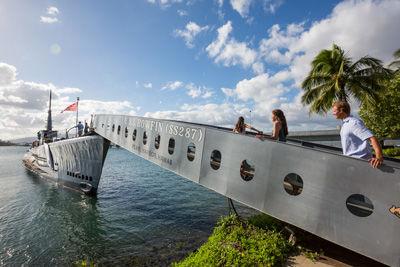 About 20 minutes north from the Iolani Palace is Pearl Harbor, a touching memorial to the 2,400–plus soldiers who lost their lives during the infamous attack. While the USS Arizona Memorial was recently closed indefinitely for repairs, you can still tour the Pearl Harbor Visitor Center to view vintage footage of Japan's sneak attack, and access the deck of the USS Missouri battleship to see the very spot where the Empire of Japan signed the terms of surrender—ending WWII on September 2, 1945. Visitors can also delve into the history of America's submarine force and learn about the missions completed on the USS Bowfin. pearlharborhistoricsites.org.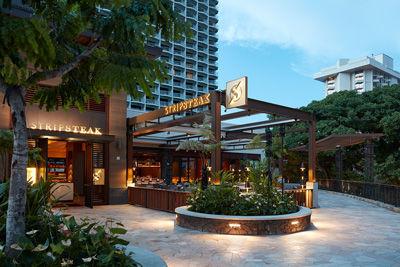 After a day of exploration, you're bound to work up an appetite, and while dining options abound in downtown Honolulu, the upscale STRIPSTEAK is a top choice. Thick, juicy cuts of American, Australian, and Japanese beef are the stars here—first slow-poached in butter, then seared to perfection—along with fresh seafood that's showcased in such delicious dishes as the Kona lobster pot pie, sake and hamachi poke, and ahi crudo. (Bonuses include an international wine list, local brews, and innovative libations.) michaelmina.net.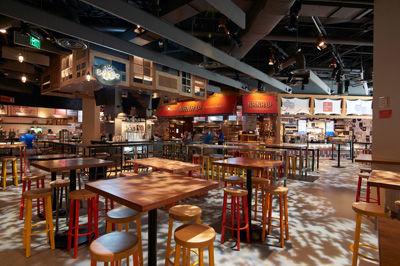 If you're craving something a little less refined, head to The Street Food Hall. Don't be fooled—this is no ordinary food court. Spanning 6,900 square feet, The Street features a varied collection of chef-driven restaurant concepts ranging from Tokyo-style ramen, to Egyptian comfort fare, to global barbecue. Visitors can also get merry with an array of thirst-quenchers such as craft beers, creative tiki cocktails, and tasty wines. To celebrate its one-year anniversary, The Street recently unveiled new stations by award-winning Mexican chef Hugo Ortega and acclaimed husband-and-wife-team Wade and Michelle Ueoka. thestreetsocialhouse.com.