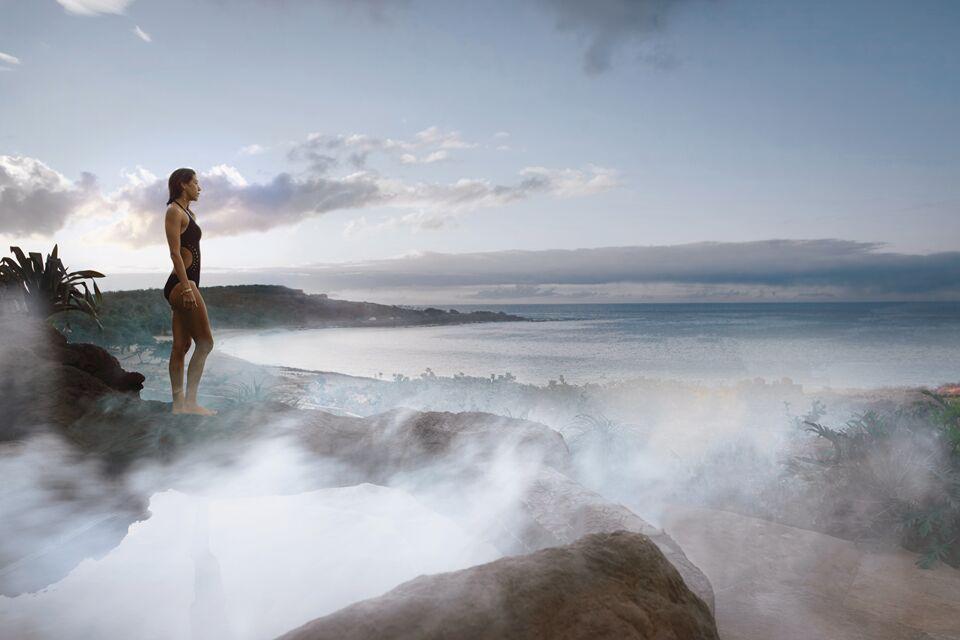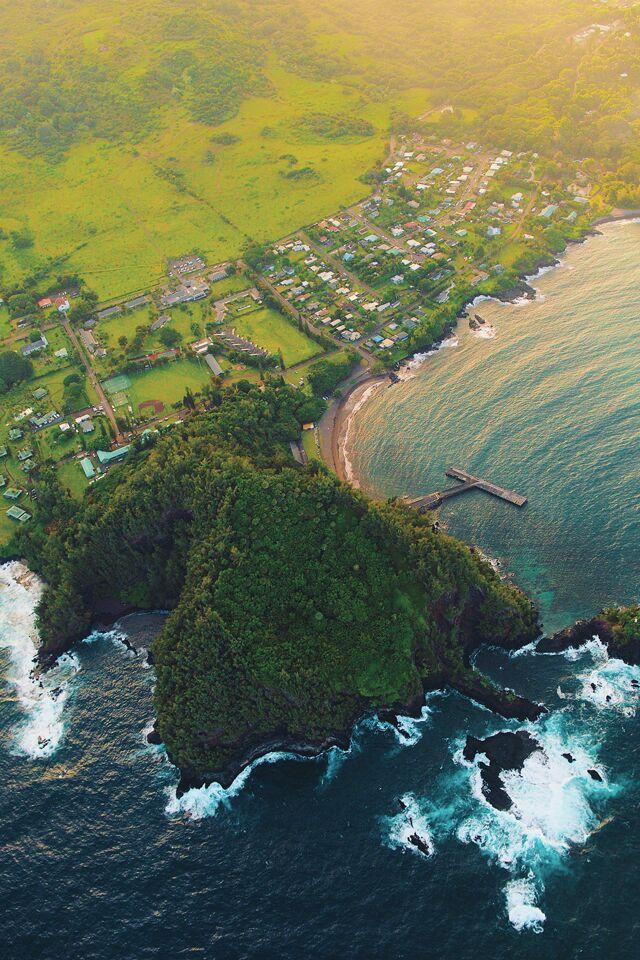 The Allure of Hana
Hana, the magical 
outpost on the eastern edge of
 Maui, has long 
been a dream destination for 
intrepid travelers. It's an enticing spot, teeming with waterfalls and lush vegetation. Relatively isolated from the rest of Maui, Hana attracts nature lovers, serenity seekers, 
and those curious to discover 
the traditional ways of the native Hawaiians who've made their home here for generations.
Yet for some, Hana's appeal is as much about the journey to reach it as the place itself. To get to Hana, 
visitors—unless they are flying, and more on that in a minute—have to drive the fabled Road to Hana, 64 winding miles along
 the island's north and east shores. 
The narrow, often single-lane road is not for the faint of heart; it takes serious driving skills and undivided attention. But this has never stopped travelers who see the Road to Hana as a world-class drive that's up there with Italy's Amalfi Coast and our own Pacific Coast Highway.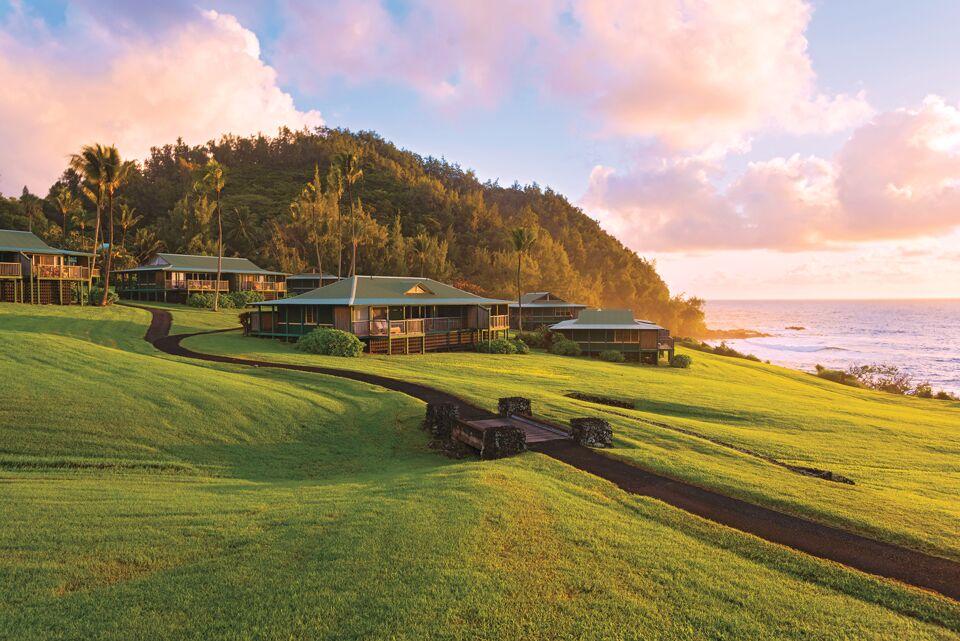 Hana itself is tiny (population 782), and there's just one full-
service resort, the Hana-Maui, which sits on 66 exquisite acres overlooking the Pacific. Longtime visitors may remember its earlier incarnation, the Travaasa, but it has since been acquired by Hyatt and upgrades are in the works. 
One exciting new development is 
the Plane to Paradise package, in
 which guests can bypass the serpentine road trip and board the resort's comfy 10-seat Cessna
for a quick flight to Hana from Maui's main airport, Kahului.

After checking into one
 of the Hana-Maui's 75 
rooms, suites, or residences, guests can 
begin to experience
 what Hana is justly
 famous for: the sensation of being far away from it all. And with no televisions or clocks in the guestrooms (they can be requested if desired), it's blissfully easy to unplug.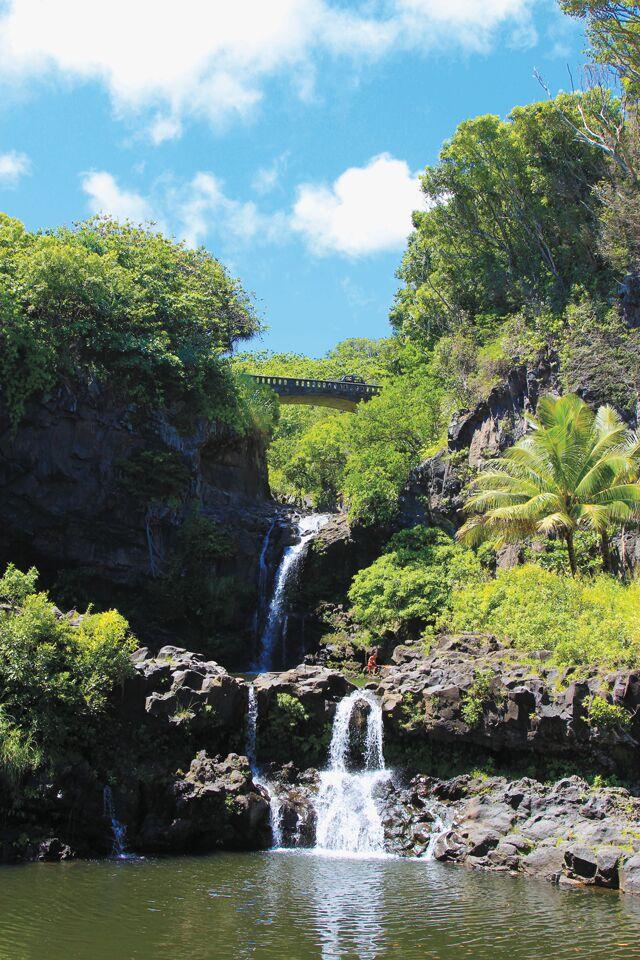 An ideal day might include a visit to Oheo Gulch, also known as the Seven Sacred Pools, a series of interconnected waterfalls and watering holes, or a stroll along 
the famous black sand beach in 
nearby Wai'anapanapa State Park.
 Make sure you save time to visit 
Haleakala National Park; its southeastern entrance, in the Kipahulu
 District, is just a half-hour drive from 
the resort. One of the 
most popular hikes 
here is up Pipiwai Trail to the bamboo 
forest, a mystical and 
refreshing dream-
scape of towering
 stalks that rustle and
 sway in the breeze.
Those who want to learn about regional
 history should stop by the Hana Cultural
 Center and Museum
 (which has been closed to the public
 during the pandemic), 
or book a tour with 
an experienced guide.
 In addition to pointing 
out landmarks, like the grave of Charles Lindbergh or the land owned by Oprah Winfrey,
 an in-the-know guide can show you where to surf, swim, and even forage.
There are limited options for dining in Hana, but thankfully, you can't go wrong with any of them. A must-try is the resort's Hana Ranch Restaurant, one of the few sit-down dining options in town. Working with area growers and providers, Hana Ranch features fresh fish and juicy burgers, steaks, and ribs. Another pleasurable dining experience is at nearby 
Hana Farms, where guests can 
enjoy delicious wood-fired pizza in a breezy, open-air bamboo hale 
(a traditional Hawaiian shelter).
Without many restaurants to speak of, the food-truck trend has taken hold in Hana in a big way. Two of the best are Ae's Thai 
Kitchen and Makai Cafe, where the fresh fish tacos make a supremely satisfying lunch.
And it's this very simplicity—just a handful of places to eat, one 
resort, and no nightlife—that makes Hana so special. It's a world apart and a rare opportunity to see a side of Hawaii unlike any other.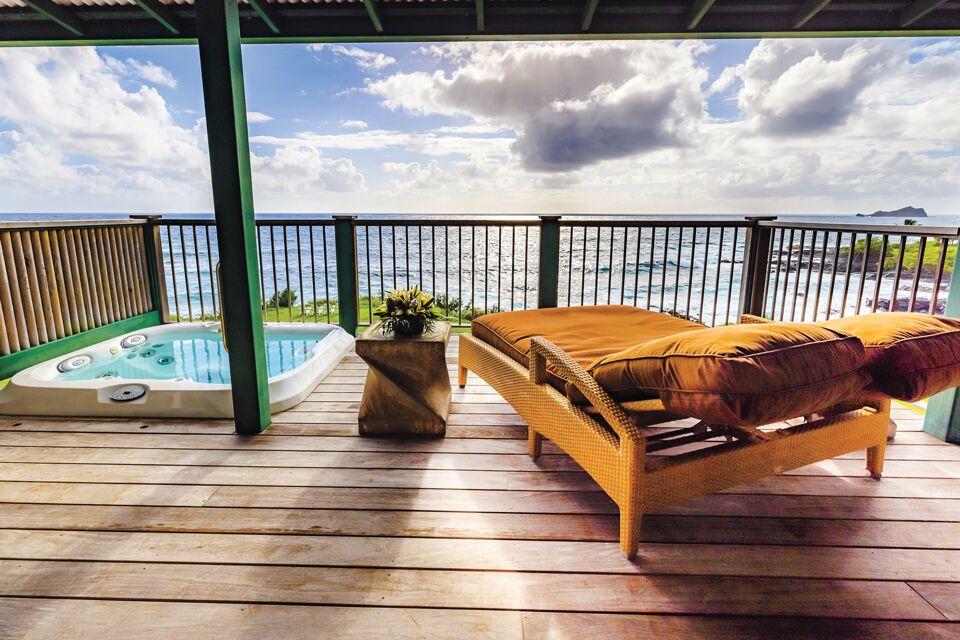 Fun Facts
› Celebrity residents include Oprah Winfrey, Woody Harrelson, and Kris Kristofferson, who all own property here. Pat Benatar and George Harrison also lived here, as did Jim Nabors (of TV's Gomer Pyle). 
› The Road to Hana features some 600 curves and 59 bridges, with an average drive time of 2.5 hours.
› The mom-and-pop Hasegawa General Store is the commercial hub of Hana, selling a little bit of everything under the sun. Founded in 1910, it is said to be the oldest family-run business on Maui.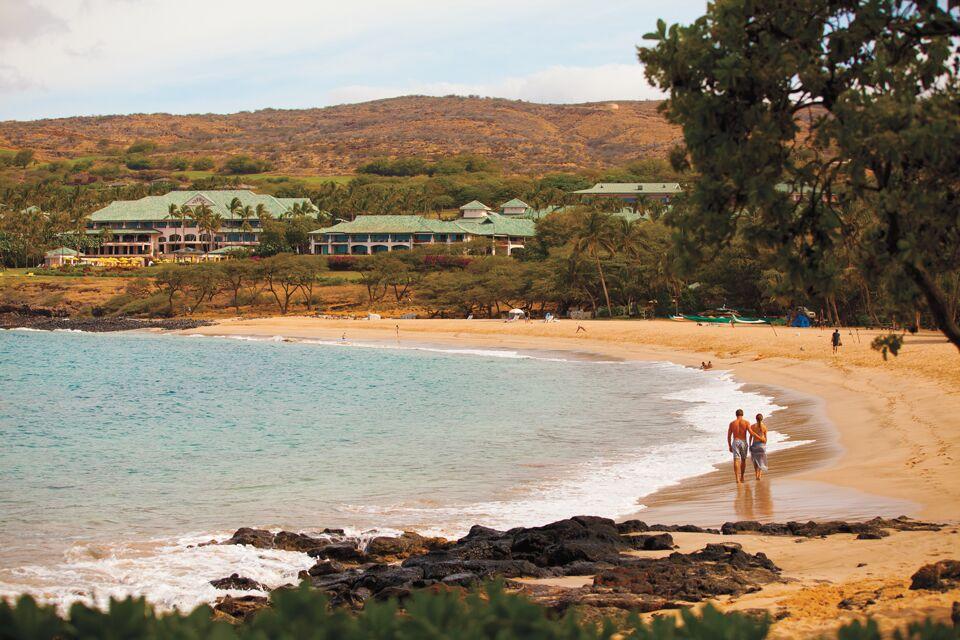 Sun, Surf, and Serenity on Lanai
Lanai is Hawaii's most secluded island, a 
perfect escape for travelers who seek a laid-back pace, abundant scenery, and exclusive resort living.
First inhabited by natives one thousand years ago, Lanai is now owned almost entirely by billionaire tech magnate Larry Ellison, who is in the process of transforming the island into a health utopia with wellness resorts and organic hydroponic farming.
Pineapple crops were first planted here in 1918, and the island eventually produced 75 percent 
of the world's pineapples annually. 
The industry ceased operations in 1992, and the island's economy 
transitioned from agriculture to tourism. Ellison bought Lanai in
 2012 for $300 million and has spent hundreds of millions of dollars on 
renovating the two Four Seasons
 hotels, as well as the island's 
infrastructure—roads, water supply,
and housing—and on land restoration. Today, almost all visitors are guests of the two Four Seasons 
resorts: Four Seasons Resort Lanai 
and Sensei Lanai, an adults-only 
wellness retreat.
Set on the rugged southeastern coast, the Four Seasons Resort 
Lanai invites guests to spend their days lounging by lagoon-
style pools, strolling through the botanical gardens, reconnecting body and spirit at Hawanawana Spa, and savoring tasty Japanese cuisine at cliffside Nobu Lanai. The resort overlooks the lovely Hulopoe Beach—a sandy crescent—and Manele Bay, known for its pristine coral reefs and pods of spinner dolphins. The resort is imbued with its own unique blend of remoteness and luxury that makes it an ideal hideaway for A-list celebrities and well-to-do travelers.
The resort's elegantly appointed,
 island-inspired rooms are secreted
 away in a maze of low-lying buildings surrounded by the lush grounds beautified by koi ponds and waterfalls. Have lunch at the poolside Malibu Farm restaurant, a great way to adjust to Lanai-time.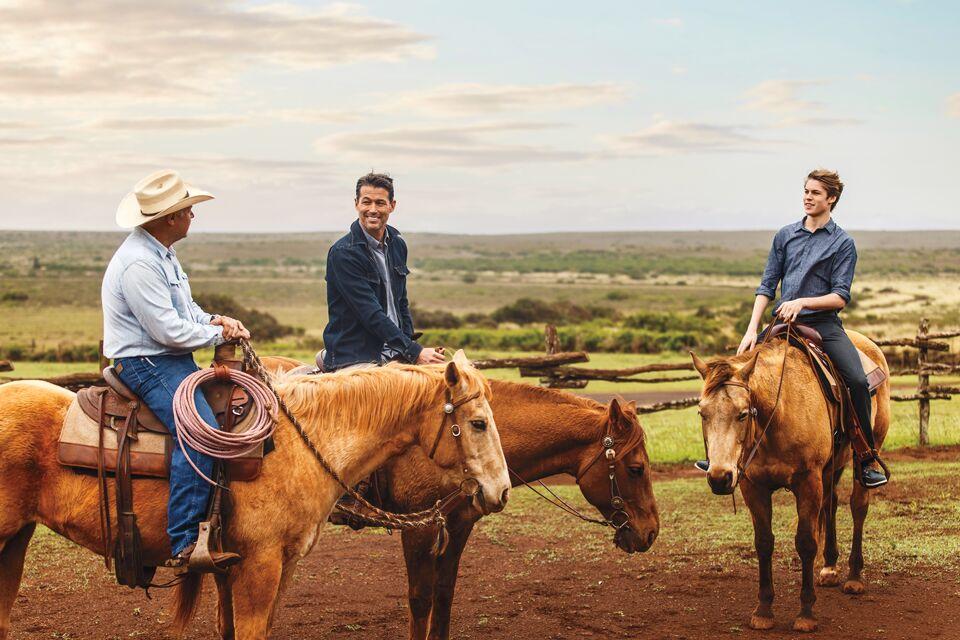 Looking to explore the island? Choose from activities such as riding horses along quiet trails, visiting the Lanai Culture and Heritage Center, surveying the back roads and cultural sites in a jeep from the resort's private fleet, or spending time in Lanai City's historic Dole Park, lined with shops, eateries, and galleries.
Golfers will love the Jack 
Nicklaus–designed Manele Golf Course, a dreamy 18-holer with ample tee times and ocean views. Or climb aboard the resort's 65-foot sailing catamaran, the Lanai II, 
for a three-hour snorkeling adventure or two-hour sunset sail. The snorkel sail explores coastal reefs 
teeming with brilliantly colored fish and, in the winter months, there's a good chance of seeing the humpback whales that migrate to the channels between Lanai, Maui, and Molokai.
For an even more exclusive experience, the Sensei Lanai 
offers an adults-only, luxurious retreat that
 encourages guests to enjoy wellness consultations and classes, spa treatments, lectures, and 
island activities, as well as dining at Sensei by Nobu. Golf and 
Hulopoe Beach are also big attractions for Sensei guests.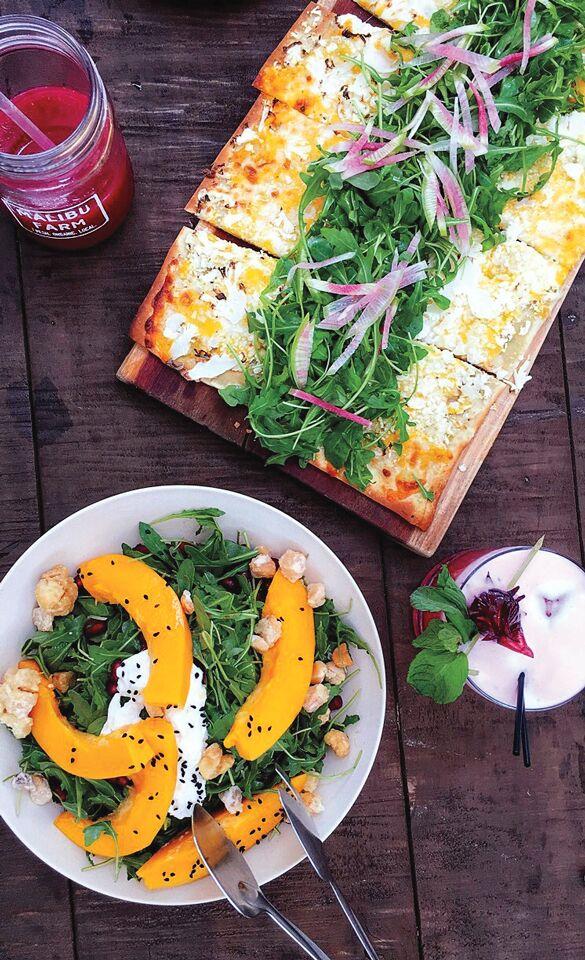 Getting to Lanai is part of 
the adventure: Fly directly from Honolulu on Lanai Air, a private charter plane, or Mokulele 
Airlines's small commuter planes from Maui's main airport in 
Kahului. Or reach Lanai by ferry, which runs regularly from the town of Lahaina, on Maui.
Fun Facts
› Kaunolu Village, on the southern tip of Lanai, was once a 
favorite fishing spot of King Kamehameha, who retreated here after conquering Maui, Molokai, and Lanai. It features the largest surviving ruins of a prehistoric village in Hawaii.
› On Lanai's southern sea cliffs are the
 remains of Halulu Heiau (sacred temple), petroglyphs, and Kahekili's Leap, where Hawaiian warriors would demonstrate their bravery by diving off a 63-foot cliff.
› Lanai is the 
sixth largest of the Hawaiian islands (141 square miles), but only about 3,200 people live here, mostly in the former pineapple plantation town of Lanai City.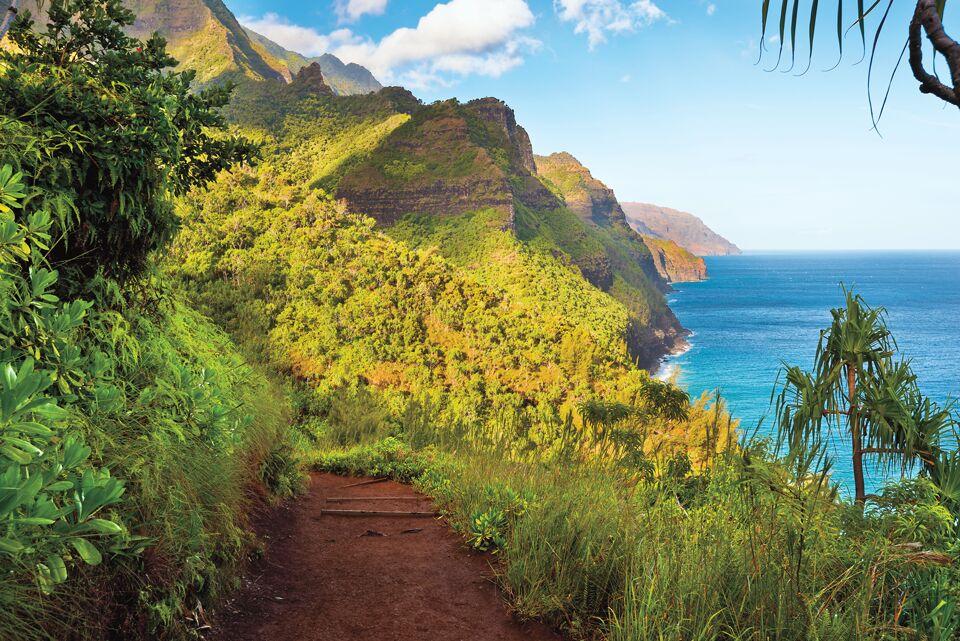 The Delights of Kauai's North Shore
The North Shore of Kauai,
 the northernmost and 
geologically oldest of 
the major Hawaiian 
islands, boasts one of the most 
stunning island settings in the
 world. Here you'll find the 
famously lush, rugged cliffs of 
the Napali Coast and a shoreline 
bursting with wild beauty.
A drive to the North Shore takes 
travelers from the airport in Lihue
 through Kauai's funky towns of Kapaa, Wailua, and Hanalei. At the Hanalei Valley Lookout, enjoy 
a serene panorama of the Hanalei
 Valley and Kauai's famed taro fields, laid out in a dreamlike patchwork quilt of green.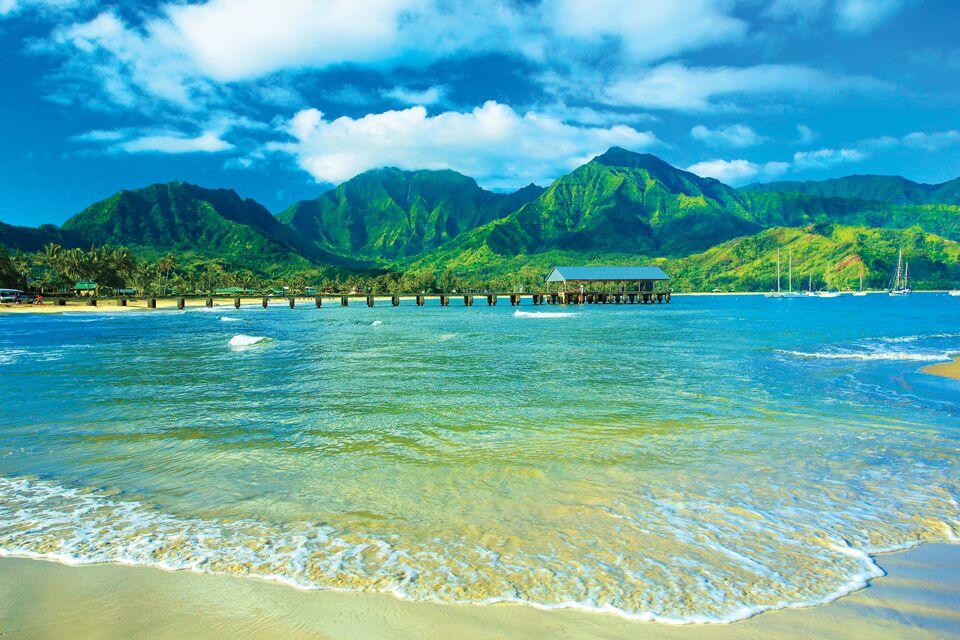 After crossing the historic
 Hanalei Bridge, you start a 
meandering route that explores 
Kauai's extraordinary far north shore. Stop to stroll through the quaint Hanalei, a hip surf town with an eclectic mix of structures, such as the Old Hanalei 
Schoolhouse and Ching Young 
Village. On the way out of town, 
the picturesque Wai'oli Hui'ia Church has rugged, waterfall-
laced mountains for its backdrop. 
Have lunch at favorite spots such as Tahiti Nui, Tropical Taco, or the Hanalei Poke food truck.
Among the must-do adventures in Hanalei: Take a relaxing kayak 
tour of the Hanalei River and 
Hanalei Bay with Kayak Kauai, or learn to surf with the experts at Hawaiian Surfing Adventures, based in Hanalei.
Continuing north, the coastal
 road narrows even more, and a series of one-lane bridges forces you to slow down and absorb the stunning scenery. Just a few miles before the end of the road and the start of the scenic and almost 
inaccessible Napali Coast, you 
reach the tranquil community 
of Ha'ena and the Hanalei 
Colony Resort, a place 
where time seems to 
stand still.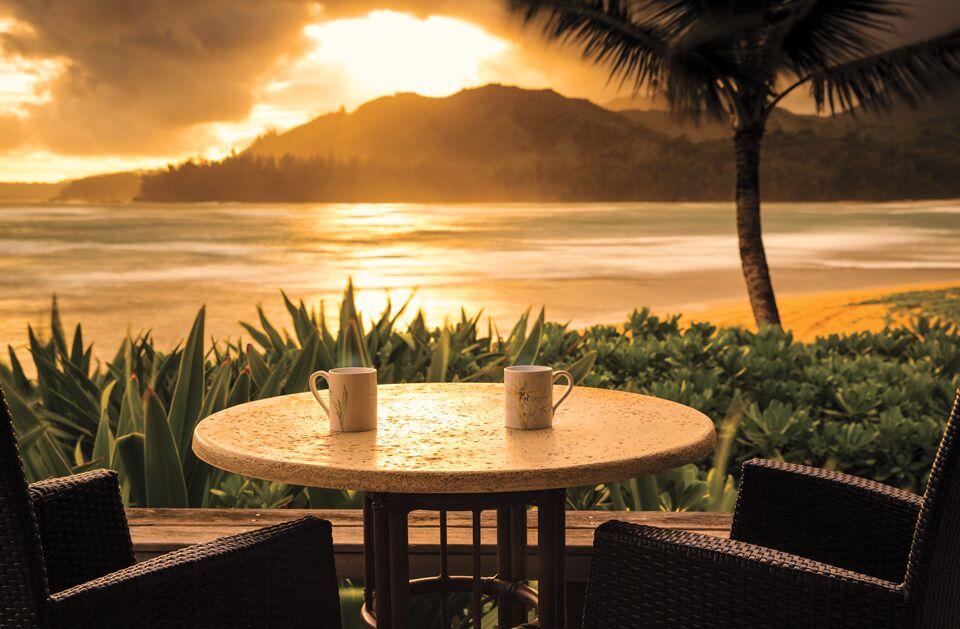 Set on a sandy beach framed by coconut palm trees and backdropped by cliffs, the
resort offers a secluded
 escape for those seeking to unwind and recharge their internal batteries. The resort's two-bedroom suites are comfortable and well appointed; many directly overlook the ocean. In fact, there's no better place on Kauai to take in the hypnotic power of surging ocean waves and trade winds rustling the 
coconut fronds. In this rain-soaked part of the island, it's not uncommon for rainbows to appear and disappear over the misty mountains.
The resort is also ideally situated to provide access to the island's open-air attractions. Don't miss 
Ha'ena State Park's 
wet and dry caves;
 Tunnels and Ke'e beaches for snorkeling; and Limahuli Garden and Preserve, which teems with native species in an otherworldly landscape. But no visit is complete without checking out the famed Kalalau Trail, 
an 11-mile coastal trek that runs from Ke'e Beach to Hanakapiai Beach and then on to the Kalalau 
Valley. With awe-inspiring views of towering cliffs, waterfalls, and 
sea caves, the Kalalau Trail is considered one of the most scenic, 
if challenging, hikes in all 
the islands (advance reservations 
are required for all non-Hawaii 
residents).
For dining, the town of Hanalei
 has plenty of options, including the highly rated Bar Acuda 
and the Hanalei Gourmet. The 
Hanalei Colony Resort recently opened the Opakapaka Grill and Bar, offering tasty fresh seafood 
as well as other locally sourced dishes.
For a totally immersive experience in an untouched natural paradise—combined with luxe accommodations and innovative dining—a getaway to Kauai's North Shore is hard to beat.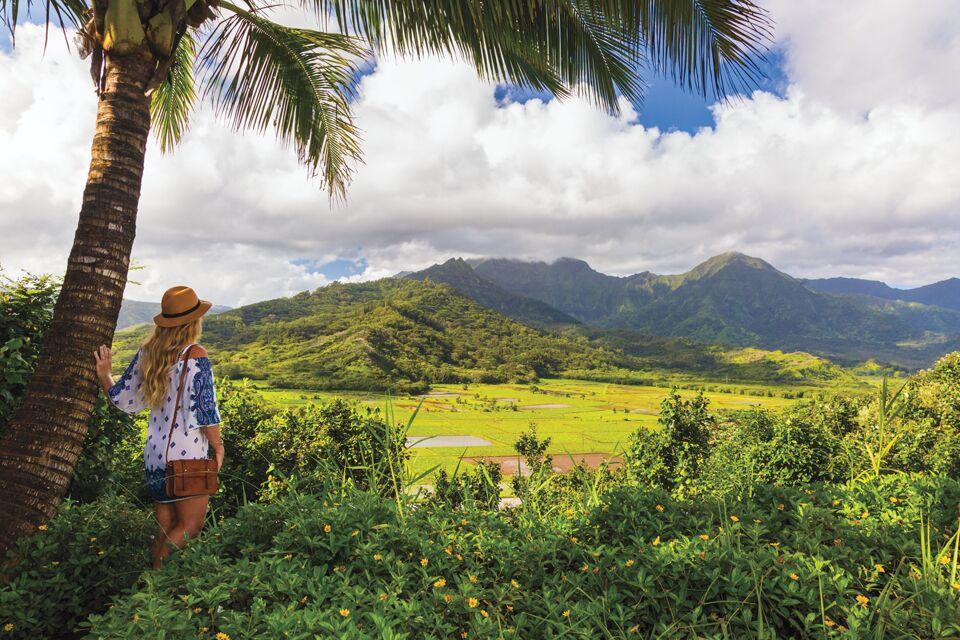 Fun Facts
› Mount Waialeale is considered one of the wettest spots in the world, averaging 450 inches of rain per year.
› By law, no building on Kauai is allowed 
to be taller than a 
coconut palm tree (four stories).
› More than 60 movies have been filmed on Kauai, including Jurassic Park; Outbreak; Blue Hawaii; Six Days Seven Nights; 
The Descendants; and Pirates of the 
Caribbean: On Stranger Tides, and TV shows such as Fantasy Island, Gilligan's Island, and Baywatch.