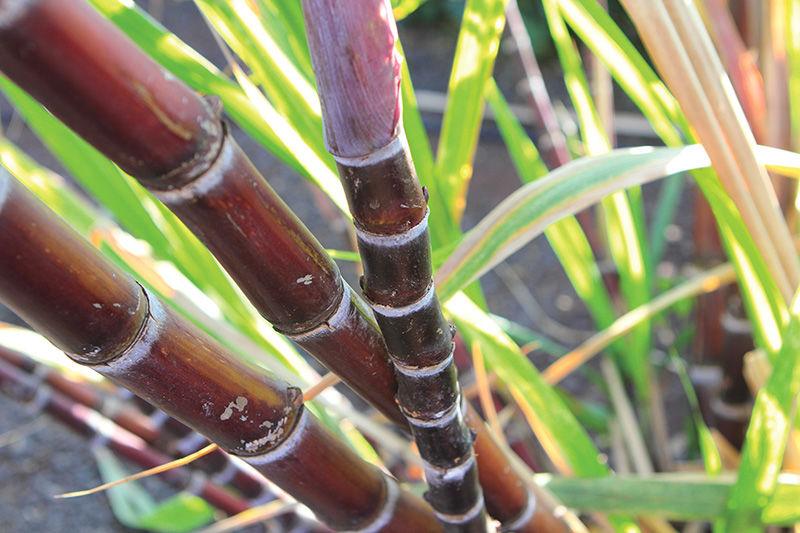 When I was 13 or 14 years old, and on a family vacation to Maui, my dad let me take the wheel of a stick-shift VW Bug and grind the gears along the island's windswept sugar plantation roads. Off in the distance, sugar mills pumped out smoky-sweet scents of burning cane fiber from tall smokestacks, bulldozers dumped loads of freshly harvested cane onto giant haulers, and fine ash fluttered down like tropical snow from the island's skies.
Maui, sugarcane, and my first taste of driving freedom would forever be synonymous, one sweet memory from my youth. So this winter, I returned to rediscover those back roads where I first experienced the power of driving, and also to delve deeper into Hawaii's sugarcane heritage and how it left its mark on the island.
Back on the island for the first time in decades, I drove my rental car past the fields of tall, chaotic sugarcane that still crowd the low-lying lands. Just outside Kahului, I saw a massive sugar mill, industrial with its steamy smokestack, and heavy machinery working in nearby fields, just like in my memories of years before.
Sugarcane—one of the original Polynesian "canoe" plants—and its legacy still permeates the Maui experience. Some of the island's finest dining spots are taking plantation fare to new heights. Specialty distillers are transforming organic sugarcane into vodka and rum. And high-end spas are using sugarcane-based treatments to rejuvenate the senses. Sturdy and sweet, this grassy stalk continues to shape Maui in intriguing and unexpected ways.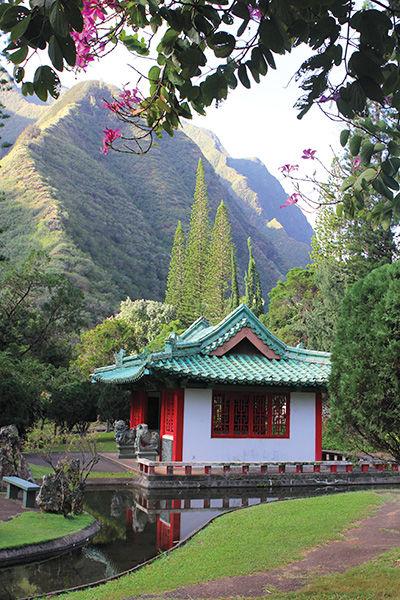 King Sugar: Hawaiian Sugarcane Then and Now
Maui's commercial sugar industry boomed for decades and then faded away in the late 20th century. The sugarcane plantations and mills—which drew many cultures to the island, including thousands of Japanese, Chinese, Korean, Filipino, and Portuguese sugar industry workers—are mostly gone. The vast fields are now fallow, having been sold off or developed by the island's sugar conglomerates into residential and resort developments and shopping malls, and the rusting hulks of former mills pepper the island.
But Maui has the only remaining large-scale plantation in the state: Hawaiian Commercial and Sugar Company (HC&S), which harvests from some 36,000 acres of land in Central Maui.
Near Kahului, in Puunene, HC&S is an imposing, convoluted complex. I visited its office, where a cabinet displays a wide variety of local food products that use Maui-made sugar, and checked out the jars and bags of factory-fresh turbinado sugar for sale.
Across the street, the Alexander and Baldwin Sugar Museum offers an in-depth look at the island's rich heritage. The museum's self-guided tour brought me back to a time when sugar plantations dominated island life, before political alliances and cheaper labor gave clout to other region's sugarcane industries, ultimately forcing many of Hawaii's mills out of business.
Driving along West Maui's beach-lined shore, I headed to the site of one of the island's last sugar mills to close, Lahaina's Pioneer Mill Co., which shuttered in 1999. It's easy to spot: a 225-foot-tall smokestack rising above Lahainaluna Road surrounded by a few historic narrow-gauge locomotives, which are restored and on display as a bittersweet legacy to their one-time powerhouse presence on the island.
I ambled next door to MauiGrown Coffee—owned by the former sugar mill and housed in the original plantation office—where I sampled the rich coffee and learned how coffee plantations are the latest agricultural ventures by Maui's one-time sugar companies.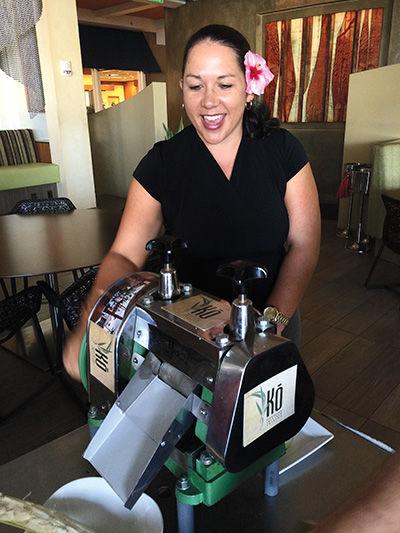 Celebrating Plantation Era Cuisine
Hawaiian-style meals, the combination of dishes that many of us associate with trips to the islands, evolved from the communal meals served in the multiethnic work camps of the Plantation Era. They are found everywhere on Maui and the other Hawaiian islands, from food trucks and bakeries to hole-in-the-wall cafés.
On the other end of the culinary spectrum, I found refined takes on Hawaiian Plantation Era dishes at fine-dining restaurants by chefs such as Tylun Pang, at Kō at the Fairmont Kea Lani in Wailea.
Award-winning chef Pang is one of the originators of plantation-inspired gourmet cuisine. At Kō, which means "sugar" in Hawaiian, Pang elevates old family recipes with fresh ingredients sourced from some 16 island farms, plus local fishermen and ranchers. On my visit, his menu featured Molokai purple sweet potatoes, sea asparagus, hearts of palm—even Upcountry blueberries.
Pang says, "We believe the cultures of the island are what we are made of, and we wanted to showcase them. We grew up with this food, and it is so much more comfortable to cook when you grew up with the food. It's a sharing of our [Hawaiian] culture."
This comfort level shows in the specialty dishes I sampled, including sugarcane skewers of scallops and local prawns; ginger hoisin BBQ pork chop; ono pulehu chicken marinated in ginger, soy, and sugarcane; and chap chae, a Korean stir-fry with yam noodles, Kula onions, mushrooms, and other vegetables served with grilled marinated pork skewers and shrimp.
The breezy, recently remodeled interior of Kō also reflects the sugarcane fields. A "rain" of beaded curtains overhead, a floor patterned after plots of sugarcane, a bar that emulates the flow of irrigation water, fabric patterns incorporating delicate sugarcane flowers, and tiling that looks like sugarcane bark all pay homage to Maui's sugar-focused history.
Spirits: A New Sugarcane Industry
Venturing into Maui's rural Upcountry near Kula, I dropped by Ocean Vodka's 80-acre sugarcane farm and distillery on Omaopio Road, where they transform organic sugarcane into fine vodka and rum.
This relatively new family-owned venture is a hidden gem, a state-of-the-art distilling and bottling facility tucked amidst tall cane fields, where I joined a fascinating tour that included a sugarcane exhibit, look inside the factory, and vodka and rum sampling.
A small shop offers rum, chocolate truffles made with cane sugar and rum, and the distiller's vodka in decorative bottles modeled after Japanese glass fishing floats. The distillery also has a "martini" garden, where you can take clippings of fresh herbs and flowers for use in vodka martinis, and a recently opened expanded tasting area.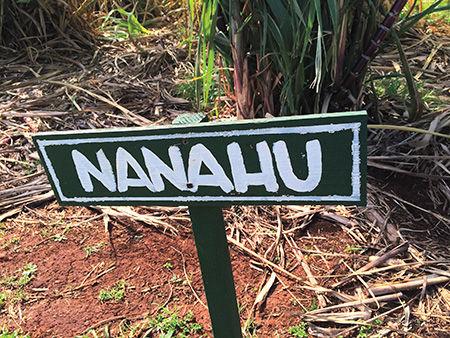 Sugar and Spas: A Match Made in Heaven
Perhaps the most decadent use of Maui sugar-cane today is found in the spa treatments at luxury resorts, where specialists use sugar-based scrubs to exfoliate and smooth your skin.
At The Fairmont Kea Lani's recently remodeled Willow Stream Spa, the 90-minute Awa Remedy starts with a tropical citrus sugar scrub, which left a glow that lasted for days. And at Spa Grande at the Grand Wailea, I enjoyed a Maui sugarcane exfoliation treatment that combined sugarcane with coconut and macadamia nut oils. The combination of sugar crystals and oils exfoliates and moisturizes, while sugarcane enzymes gently remove dead skin cells.
It was a sweet finale to my exploration of Maui's sugarcane past and present, and yet another chapter to add to my memories of this sweet island of mine.
Sugar Bits
—The iconic aloha shirt was invented as sun protection for plantation workers, and was tailored from remnants of Japanese kimono cloth.
—Pidgin, the broken English dialect still common among Hawaiian locals, evolved as the lingua franca of immigrants who worked in the plantation fields.
—Although origin stories differ, one suggests the shaka—the classic "everything is cool" hand
gesture—originated with a sugar plantation guard who accidentally lost some digits on the hand he would use to shoo away youngsters trying to steal cane from the fields.
Kauai's Sweeter Side
Five places to explore Hawaii's sugar heritage on Maui's neighbor island, Kauai.
Kōloa Rum
Established in Koloa Town in 1835, the Koloa plantation and mill's first harvest produced two tons of raw sugar, and bootleg rum production purportedly began around this time. Today, Kauai's small plantings of sugarcane thrive in rich volcanic soil, and Kōloa Rum will soon handcraft its single-batch, premium Hawaiian rum from this sugarcane. koloarum.com.
Waimea Plantation Cottages
Hidden away on the quiet western coast of Kauai in a peaceful coconut grove, these authentic plantation homes—which used to house sugar plantation employees—offer a nostalgic glimpse into a simpler time. waimeaplantation.com.
Kauai Plantation Railway
The Kauai Plantation Railway re-creates the days when steam-powered narrow-gauge trains moved sugar across the island. Running through the grounds of the Kilohana estate and the adjoining 105-acre tropical plantation, the rail line passes stands of island crops and groves of fruit, plus experimental agricultural plots. kauaiplantationrailway.com.
Mountain Tubing
This fun, laid-back adventure takes you through the waterways that were once used to irrigate sugarcane fields. You also get some history of the plantations during the tour. kauaibackcountry.com.
Grove Farm
Grove Farm is a 100-acre former sugar plantation in the center of Lihue. The homestead's museum offers tours, and the property includes the original plantation's main house, old office, and the plantation workers' housing camp. The household and farm maintain the same cleaning and agricultural schedules and practices that were established in the 1870s. grovefarm.org.