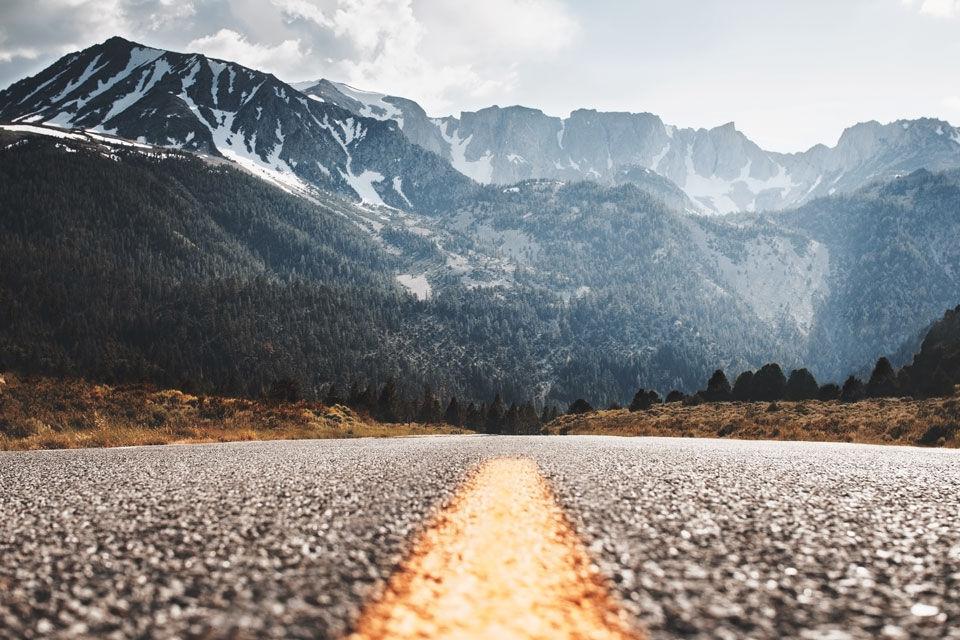 With stunning scenery and heart-pumping adventures throughout our region, the East Bay is a great point of departure for many drivable getaways. And these days, a well-chosen road trip is not only a safe, socially distanced way to travel, but it also allows for serendipitous discoveries along the way.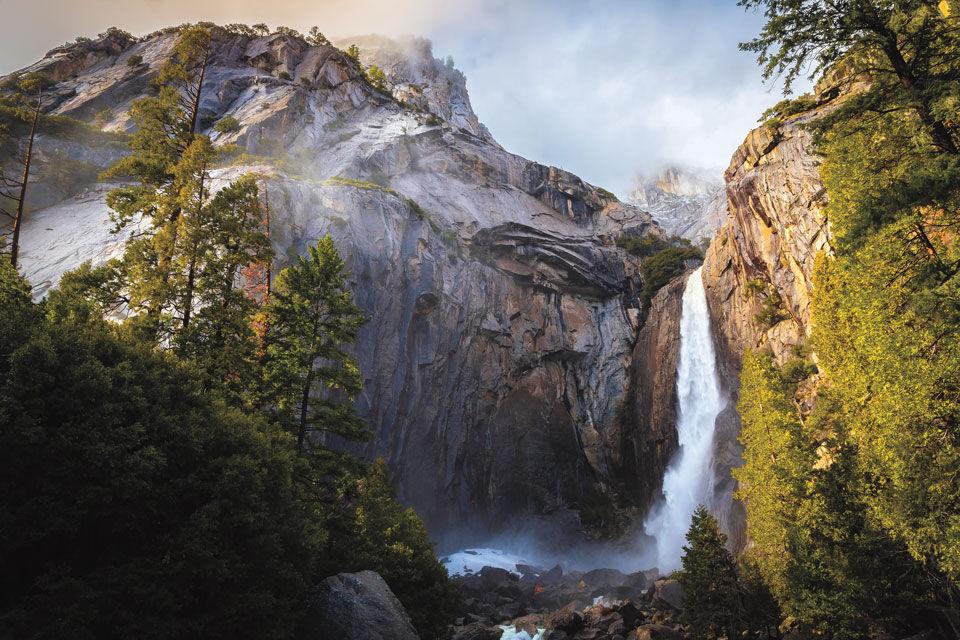 Uncover the Treasures of Yosemite
By Bill Fink
Explore the off-season side of the beloved national park.
The tourist traffic drops as fast as the
temperatures during winter in Yosemite National Park, with 
a blanket of snow putting much of the park into hibernation (along with its bear population). However, 
intrepid visitors considering a winter road trip to Yosemite will discover that in the off-season, less can equal more: more crowd-free access to fantastic views, more 
chances to spot wildlife (even the bears), more lodging deals, and more of an opportunity to 
experience a hidden side of Yosemite unknown to most casual summer travelers.
Imagine standing alone at the famed Sentinel Bridge in Yosemite Valley on a crisp February morning, gazing at the Half Dome monolith dusted with bright white snow as it looms above ice-crusted evergreen forests. In the stillness and silence, it's like you've stepped into an Ansel Adams photo, with only your frosted breath to remind you that you're still in the real world.
This is not to say there aren't some challenges to a road trip 
to Yosemite in the winter. Weather 
conditions can make driving hazardous in the mountains; expect road closures, delays, and slow speeds (and don't forget those snow chains). Within the park, Highway 120 through Tuolumne County and Tioga Pass is closed every winter, as is Glacier Point Road. Lodging and camping are normally limited, and due to the COVID-19 pandemic, further shutdowns of facilities, dining, and 
services are expected to last through spring (including closures of Badger Pass Ski Area and visitor centers and reduced ranger tours). Be sure to check the Yosemite website for the latest information.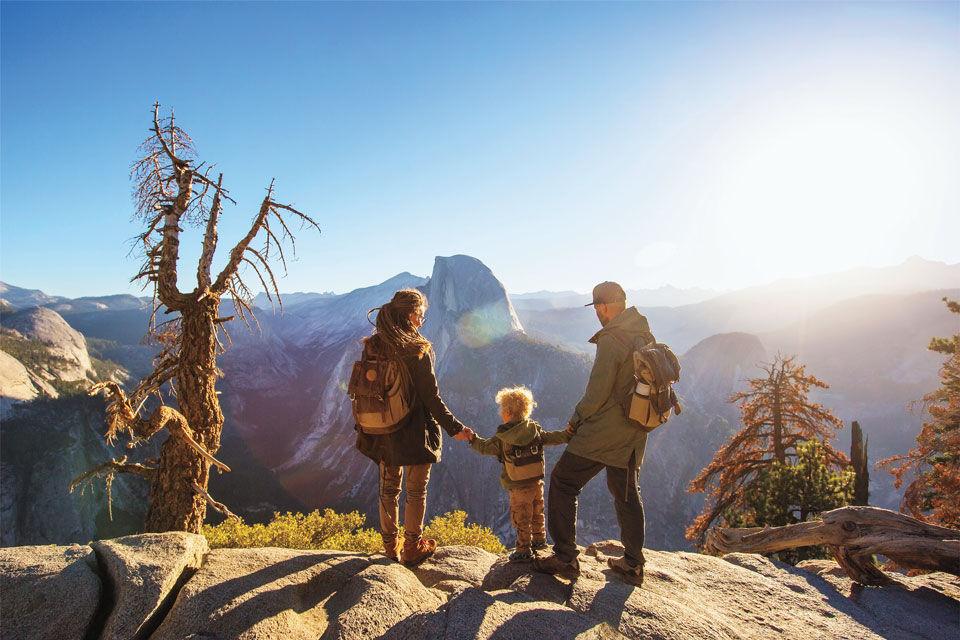 FORCES OF NATURE
And yet, Yosemite continues to thrive through the cold season as it has for thousands of years. Ravens still caw on their branches, overlooking groups of deer darting through the trees, unencumbered by summer underbrush. Coyotes in their winter coats look incongruously cuddly as they lope through snowy meadows in search 
of prey. Rivers flow under thin ice, and waterfalls drip into sweeping sculptures of glacial stalactites. Visitors can still walk the paved 
trail to the base of Lower Yosemite Falls, easily accessible from the main loop road, to try to spot wildlife and see for themselves how the season has transformed the famous cascade.
National Park Service operations continue 
this winter with just a few modifications. Roads and paths will be plowed, giving visitors access to scenic viewpoints throughout 
Yosemite Valley. While Badger ski facilities are closed, the road and parking lot remain open, allowing visitors with their own equipment the chance to snowshoe, cross-country ski, or just clomp into the dazzling high country. The shuttle bus system has stopped until further notice, but you can still hike to the stunning Mariposa Grove of Giant Sequoias and other attractions. Visitor centers are shut down, but rangers will be posted in open-air tents to provide maps, support, and guidance to guests.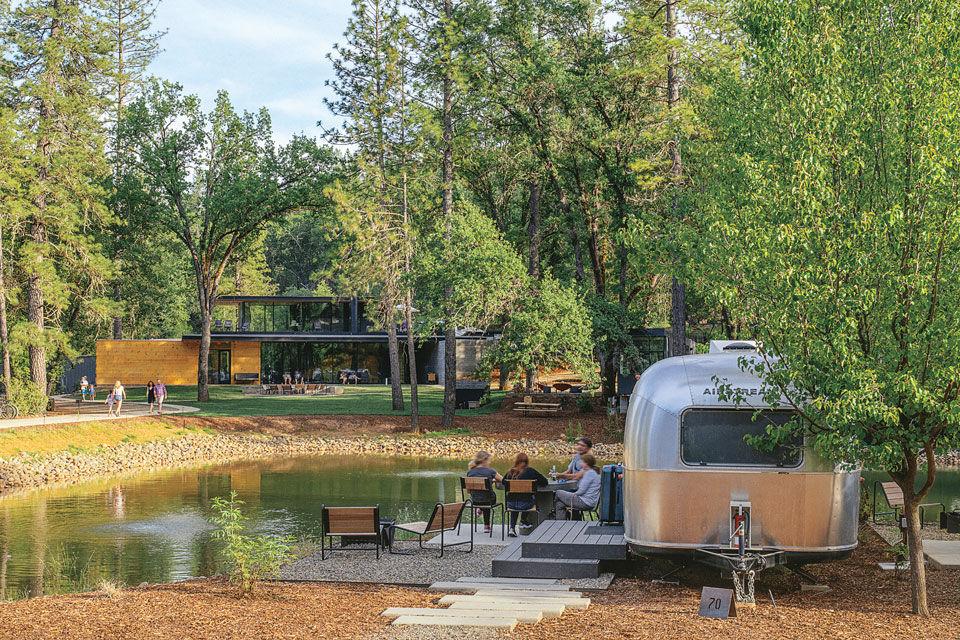 DINING AND LODGING
The approximately 3.5-hour drive from 
Oakland reaches Yosemite via either Highway 120 or Highway 140, splitting at Manteca from the 580/205/5 route. It can be fun to take one route to Yosemite and the other for the return trip. If you're arriving on Highway 140 through the Old West town of Mariposa, stop at Woody's Indoor Outdoor Grub for a hearty meal of barbecue ribs or chicken; if you go via 120, feast on frontier-style fine dining with smoked duck and trout at the Evergreen Lodge. The approach on 120 through central California farmland has the benefit of roadside stands selling the literal fruits (and nuts and vegetables) of the 
region's labor, including a mouthwatering array of pies and jams. But the 140 journey 
is also a gateway to wineries in the Sierra foothills, including Butterfly Creek Winery and Mount Bullion Vineyard.
As for where to stay, Yosemite's
crown jewel, The Ahwahnee Hotel has cancelled its regular winter events but is open at full capacity, as is Yosemite Valley Lodge (and even Upper Pines Campground, for those packing their thermal underwear). If you're arriving via Highway 120 toward Yosemite's northwest Big Oak Flat Entrance, prime options just outside the park include the historic Evergreen Lodge with its cozy cabins, or the modern villas, hotel rooms, and spa at 
Rush Creek Lodge. If you're 
coming from Highway 140, 
consider a stay in one of the 
custom Airstream trailers 
at the AutoCamp Yosemite campground near Mariposa. Within park boundaries, private parcels of land are home to vacation rentals ranging from condos and small cabins to luxury homes, bookable through Scenic Wonders.
Whether you're equipped for backcountry adventure via snowshoe and tent, or just looking for short walks to spectacular viewpoints followed by a hot toddy and a roaring fire in the lodge, a winter road trip to Yosemite offers the opportunity to see this venerable park in a whole new way.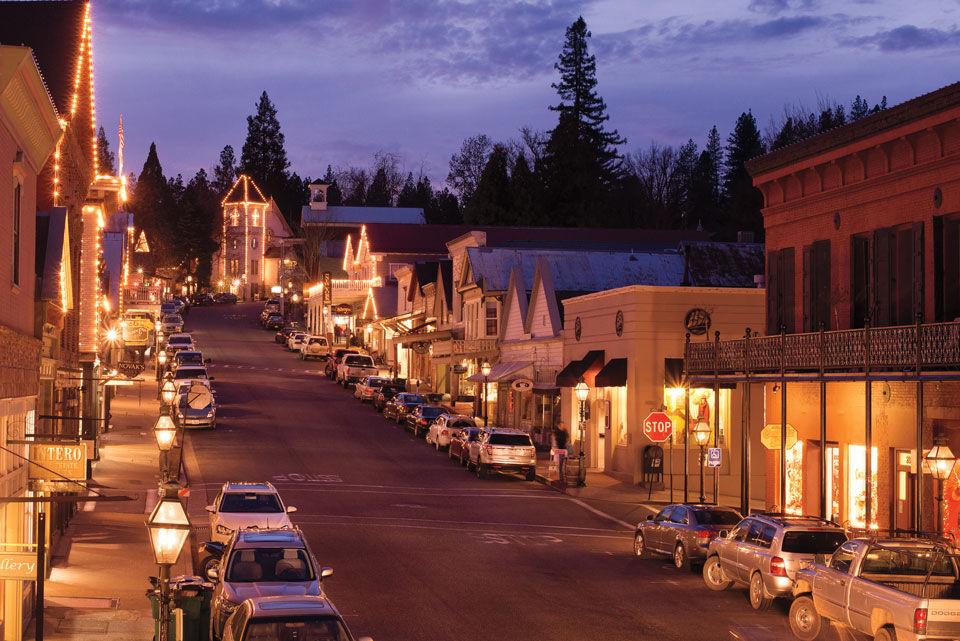 Time Travel in Nevada City
By Gabby Vanacore
The charming gold rush town promises both historic and natural attractions.
Stroll along cobblestone streets, admire historic architecture, 
and recall simpler times during 
a trip to Nevada City, which 
was founded in 1849 during the California Gold Rush. Peaceful and quaint, this charming spot tucked away in the Sierra Nevada mountains is a hidden gem.
With a lovely downtown filled with boutiques, classic saloons, bed and breakfasts, and Victorian buildings, Nevada City gives off an Old West vibe. And while it's small (the population is around 3,000), the history-rich town's thriving arts scene can't be 
overlooked. Plus, with nearby forests, rivers, and lakes, there are plenty of outdoor adventures to enjoy.
The journey is about a 
2.5-hour-drive from the East Bay; take Interstate 80 until Auburn, 
and then continue along Highway 49 the rest of the way. Make sure to dress warm—while Nevada 
City might not get as much snow as its neighbors in higher elevations, it's still wintertime in the Sierra Nevada.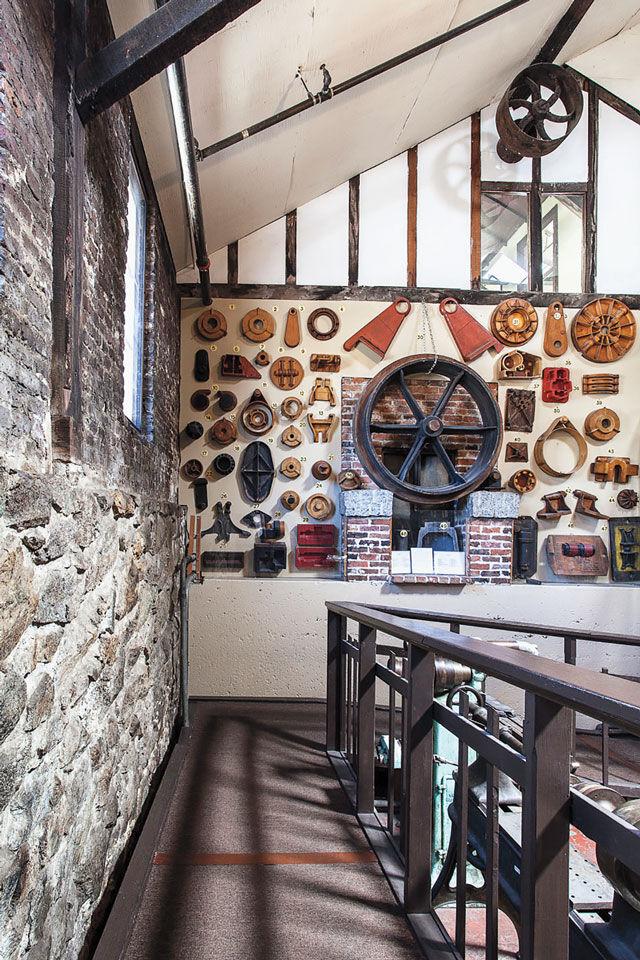 DOWNTOWN DELIGHTS
The shopping district brims with retail opportunities, especially antique stores, galleries, and boutiques. A few standouts are Abstrakt, featuring chic clothing; J.J. Jackson's, for gifts and decor; and The Earth Store, which offers 
an eclectic mix of items for nature enthusiasts.
Speaking of arts, the town has put on countless art festivals and street fairs and is home to the Nevada Theatre, the oldest operating theater venue on the West Coast. Pay a visit to the Miners Foundry Cultural Center, a community events facility that frequently hosts music groups. If they are open (check websites before you go for the latest operational status), take time to wander through Nevada City's several museums. The Firehouse No. 1 Museum—full of Nevada County artifacts, including relics from the Donner Party—began as an actual firehouse back in 1861. And don't miss the Nevada County Narrow Gauge Railroad Museum, much of which is outdoors. Additionally, this year is the 29th anniversary of the city's annual Mardi Gras celebration and parade, which is scheduled to take place on Valentine's Day.
As far as lodging goes, there's no shortage 
of inviting options. The 1870 Victorian-style 
Broad Street Inn ensures a cozy experience with its six rooms and a one-bedroom carriage house apartment, located in the heart of the city. For a more pastoral setting, stay at the Gold Creek Inn Bed and Breakfast, which overlooks a creek with a waterfall. If you want a place with a rustic feel, book a room at the Dutch Flat Hotel, founded in 1852.
Visitors will find the best bites and sips downtown. Three Forks Bakery and Brewing Co. has it all—breakfast, baked goods, and wood-fired pizzas. More upscale, Friar Tuck's Restaurant and Bar promises a delicious experience with classic fondue dinners and superb steak. For dessert, venture over to Treats, an ice cream shop like no other with specialty sorbets, sundaes, and waffle bowls—or for adult refreshments, stop by the Nevada City Winery tasting room.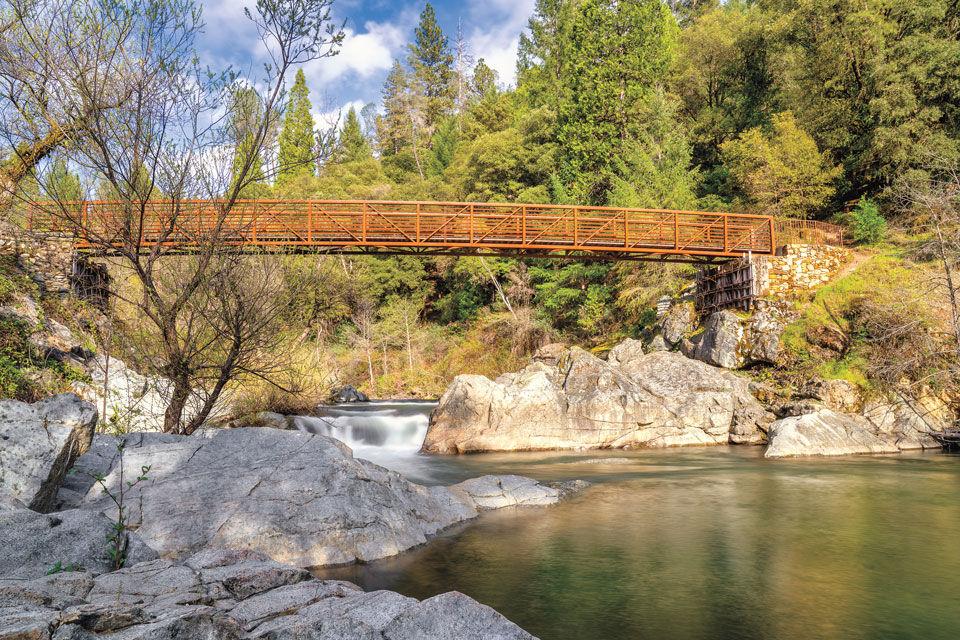 OUTDOOR ACTIVITIES
Escape the bustle of downtown
with a visit to the region's natural attractions. The Deer Creek Tribute Trail takes hikers on 
a 7.8-mile trek into the woods, complete with the soothing sounds of a rushing creek. A suspension bridge leads deeper into the forest and is accessible any time of the year.
Close by, in Grass Valley, is Empire Mine State Historic Park, the site of one of California's largest gold mines (where 5.8 million ounces of gold were found). Consisting of 12 miles 
of hiking paths, the picturesque park is ideal for backcountry excursions. Visitors can also 
see original mine buildings 
and Bourn Cottage, the mine owner's extravagant residence. Or travel just over 14 miles west of Nevada City to explore South Yuba River State Park, which features many trails and scenic views.
Located at the entrance of Tahoe National Forest, Nevada City makes an ideal base for farther-flung outings. Boreal Mountain ski resort, only 45 minutes away, is a fun choice for the whole family (and for night skiing, as the runs are lit up until 8 p.m.). Take a slightly longer day trip, just over an hour, to Northstar California, a premier ski resort 10 minutes from Lake Tahoe, with a base village featuring dining, shops, and an ice skating rink.
So, pack your cold weather
gear and hit the road. This 
historic Gold Country haven is 
a must-see destination that is 
especially enchanting throughout the winter season.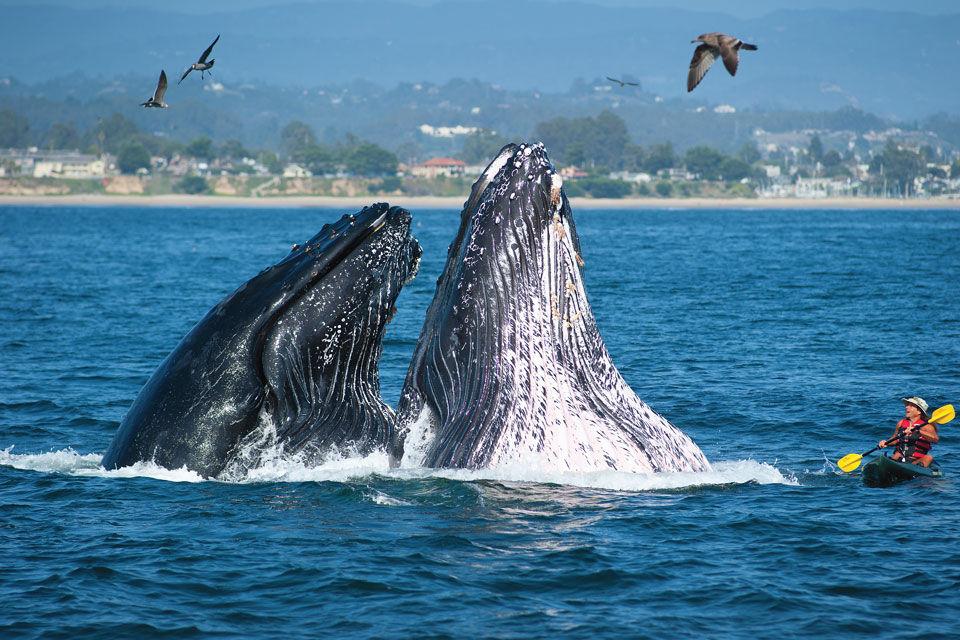 Go Wild in Santa Cruz
By Deborah Kirk
More than just a surfing mecca, this quintessential beach town is also a superb spot for wildlife encounters.
The laid-back beach town of Santa Cruz is blessed with a surreally beautiful location on the northern edge of Monterey Bay. It's known for its world-class surfing—and the town's board-toting, suntanned, and super-fit denizens seem to be everywhere you look. But take a longer look at this charming spot, and you'll find there's a lot more to it than catching waves. In fact, consider a visit during the less crowded winter months, when you can enjoy a wealth of recreational activities—and even observe extraordinary wildlife migrations.
Santa Cruz is an easy, roughly 75-mile drive from the East Bay, making it a very doable day trip or weekend getaway. It's also a great place to explore by bicycle, so bring bikes with you, if you can, along with any requisite watersports gear like surfboards and wetsuits (you can also arrange all manner of gear rentals once you're there).
With 29 miles of coastline, Santa Cruz is all about sun and surf, with the focal points being Main Beach and Cowell Beach. From Main Beach, you can access the famed Santa Cruz Beach Boardwalk, an old-timey amusement park whose Giant Dipper roller coaster is a local landmark. The smaller Cowell Beach, popular with volleyball players, is frequently used for surfing lessons, so expect to see newbies out here learning the ropes.
More experienced surfers gather at one of Santa Cruz's 11 surf breaks, most notably Steamer Lane, accessible from West Cliff Drive. This 
is an iconic locale for several reasons; not only is the Surfing Museum housed inside a lighthouse building, but it's also where legendary surfer (and longtime Santa Cruz resident) Jack O'Neill is said to have developed the modern wetsuit.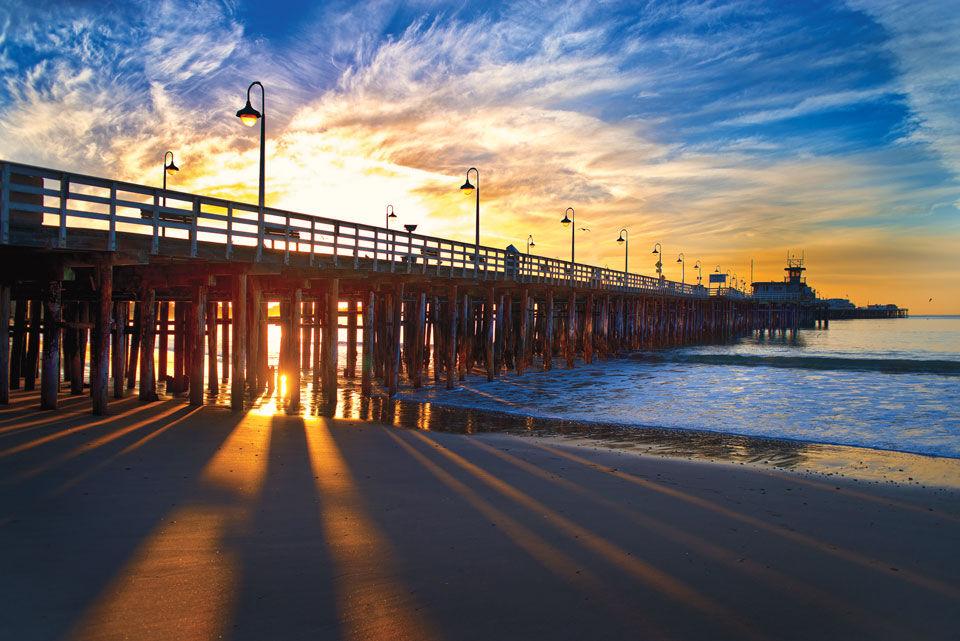 ANIMAL ATTRACTIONS
The fall and winter months are peak time for wildlife sightings in Santa Cruz, and many visitors plan their trips to coincide with the seasonal migration of thousands of monarch butterflies. The orange-and-black beauties
 start arriving in mid-October and are around until mid-February or so, making their temporary home in the eucalyptus trees of Natural Bridges State Beach. Tourists can take a self-guided tour along the park's Monarch Grove Trail and see these butterflies before they depart for their inland breeding grounds.
Santa Cruz also has premium viewing of 
another wildlife wonder: the almost year-round migration of several whale species through 
the Monterey Bay. From mid-December through mid-February, some 20,000 gray whales pass by Santa Cruz as they head south to the Baja Peninsula. Then, from mid-February
 through April, they pass by again as they migrate north to the Bering Sea, a round-trip journey of more than 10,000 miles. At other times of the year, humpback whales can be sighted here. A number of local operators, such as Santa Cruz Whale Watching, offer boat tours to give visitors close-up views of these magnificent creatures. For an extra-special experience, consider a sunset cruise with Chardonnay Sailing Charters, where you can sip wine while watching whales cavort in the water.
Finally, no Santa Cruz getaway is complete without an encounter with sea lions. For the most reliable viewings, head to the main wharf, where these remarkable marine mammals can be found lounging on its crossbeams, soaking up the sun and barking noisily.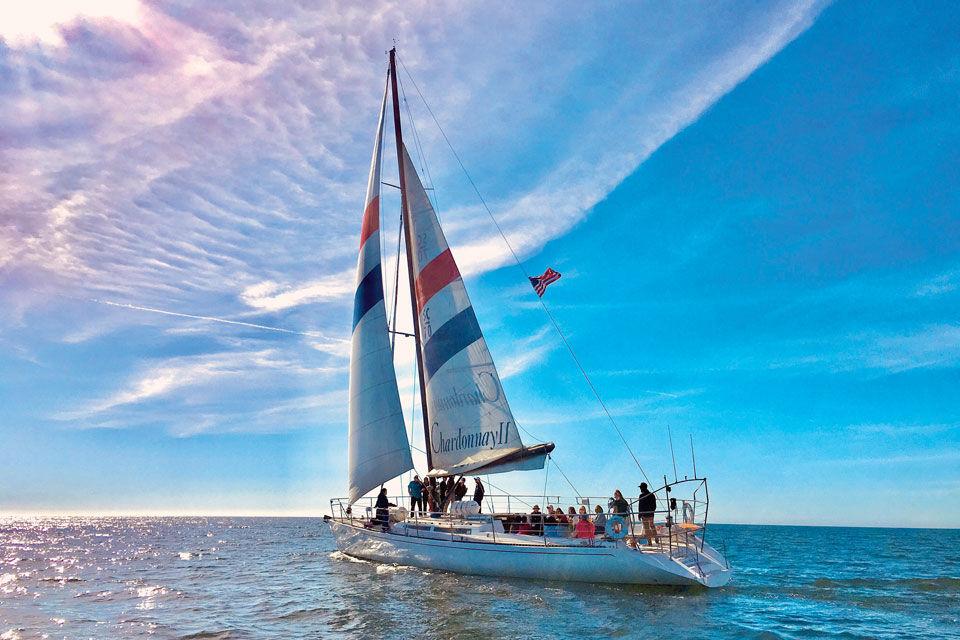 CREATURE COMFORTS
The action in Santa Cruz is essentially all outside; this is not the place to come if you're looking for, say, Michelin-starred restaurants. But there are lots of great options for wining and dining, and there are even a few top-notch purveyors of picnic provisions.
For killer views and a satisfying meal, don't miss the chance to dine at one of the seafood restaurants—such as FireFish Grill—that line the admittedly 
touristy wharf. Another good bet is Jack's Patio, a popular eatery located at the Dream Inn Santa Cruz, a retro-cool hotel right on Cowell Beach that makes a great base for a weekend (or longer) stay. At Jack's (named after favorite son Jack O'Neill, naturally), typically you can dine on tasty California-style dishes while listening to live music on weekend evenings. And be sure to drop by the Picnic Basket, a popular joint on Beach Street for delicious sandwiches to go. It's the ideal place to order a picnic lunch for a day of exploring Santa Cruz's natural treasures—or to grab some take-out treats for your return drive back home.