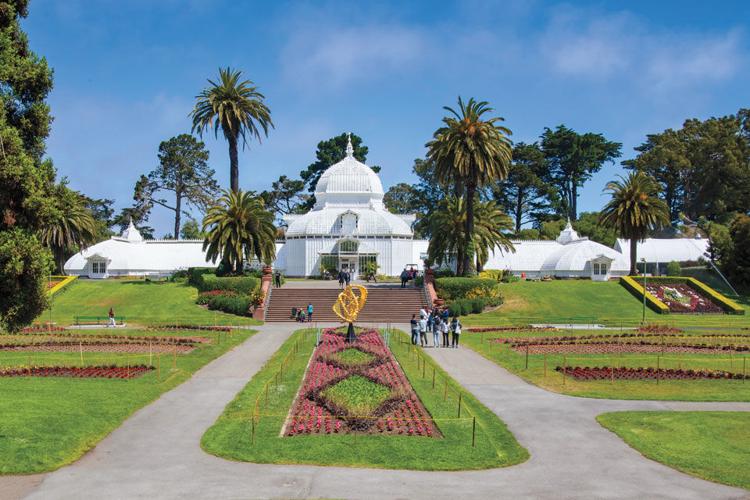 In the 1860s, the swath of San Francisco that's now Golden Gate Park was just windswept sand dunes known as the Outside Lands. But thanks to residents eager for their own version of New York's Central Park, a city hoping to lure development west of downtown, and two determined men—engineer William Hammond Hall and horticulturist John McLaren—dream became reality on April 4, 1870, when the state legislature formally set the park's boundaries.
Today, at 1,017 acres, Golden Gate Park is about 20 percent larger than Central Park and welcomes 25 million visitors annually. You can't see everything in one day, but here are a few highlights.
SEE
A revitalization campaign is underway at the five-acre Japanese Tea Garden, including restoration of its century-old pagoda and the return of the torii gate that was removed in 2001.
Don't miss the other major sights, such as the Dutch and Murphy windmills, the park's resident bison herd, and the National AIDS 
Memorial Grove. Near the Tea Garden, try to find the secret Faery Door, hidden close to the ground at the end of a log; eagle-eyed 
visitors often leave notes and flowers inside.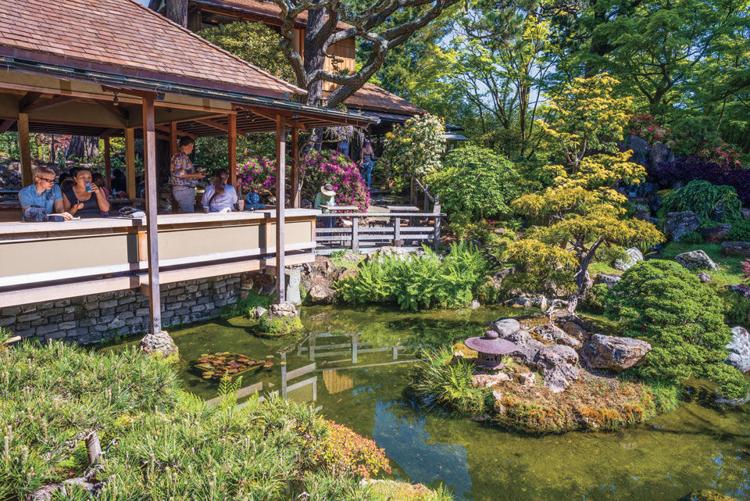 SMELL
Should you want to literally stop and smell the roses, Golden Gate Park offers myriad opportunities. The Conservatory of Flowers's 
1879 greenhouse is the park's oldest structure and shelters tropical plants from around the world. Of note: the titan arum, or corpse 
flower, which draws crowds every few years to witness its rare but stinky bloom.
The San Francisco Botanical Garden is a 55-acre collection of 
landscaped gardens, including a large presence of magnolias. The Garden of Shakespeare's Flowers features blooms mentioned in the Bard's works, such as poppies from Othello and daisies and violets from Love's Labour's Lost. Other gardens devoted to specific species include the 60-bed Rose Garden, fenced-in Dahlia Garden, and path-lined Fuchsia Dell—all at peak growth in summer. In spring, discover a riot of color at the Queen Wilhelmina Tulip Garden and the blossoming cherry trees of the Japanese Tea Garden.
TOUCH
Get your blood pumping by engaging in sports and other activities, from archery and disc golf to lawn bowling and tennis—not to mention jogging or cycling along the 6.3-mile Golden Gate Park Loop. At Spreckels Lake, you can watch members of the San Francisco Model Yacht Club launch and race their remote-controlled and free-sailing crafts.
For a calendar of anniversary events, visit goldengatepark150.com.