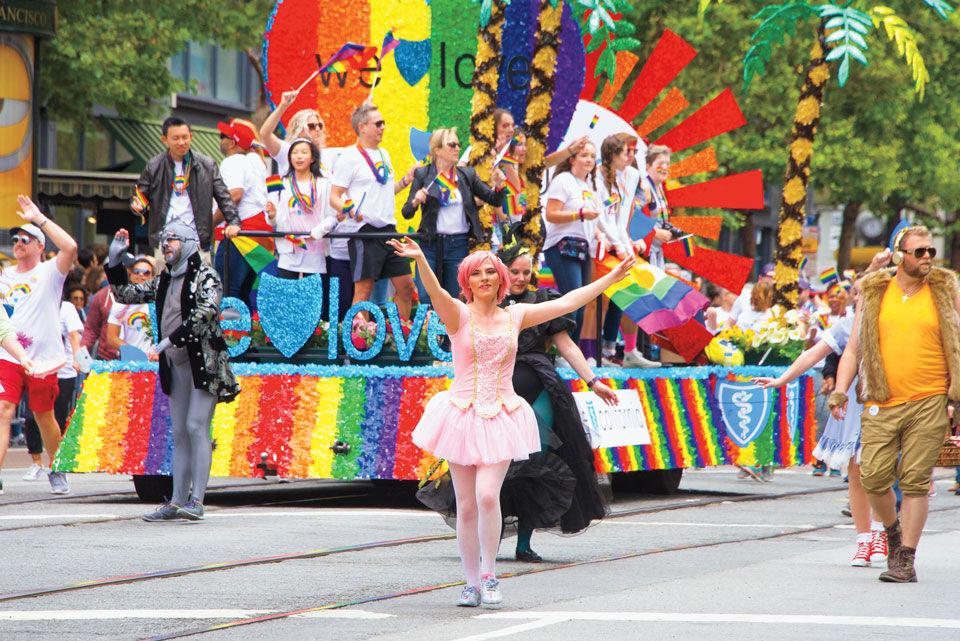 Love and Pride
Clayton Pride Parade
June 4. The second year of Clayton's popular Pride festivities will feature outdoor picnicking, face painting, balloon-making, and a fair with more than 25 booths. The centerpiece of the celebrations will be a parade on Main Street. claytonpride.com.
---
Pride in the Plaza
June 17. Hosted by Concord's Rainbow Community Center at Todos Santos Plaza, this year's Pride on the Plaza festivities will include delectable eats, music, booths, and shows from LGBTQ+ performers. The afternoon event—now in its 13th year, the first since the beginning of the COVID-19 pandemic—draws participants of all ages from across Contra Costa County. rainbowcc.org.
---
San Francisco Pride
June 24–25. Among the biggest Pride events anywhere, San Francisco Pride is always worth a trip across the Bay. Thousands are expected to head to Market Street and Civic Center to take advantage of multiple stages, countless food and retail booths, and, of course, the iconic parade early on Sunday. sfpride.org.
---
Oakland Black Pride Festival
June 28–July 2. The 2023 iteration of the Black Pride Festival will be centered on the theme "Celebrate the Magic of We!" Be sure to save time for July 1's Queer Expo, which will highlight BIPOC artists and creators. oaklandblackpride.org.
---
Celebrate Juneteenth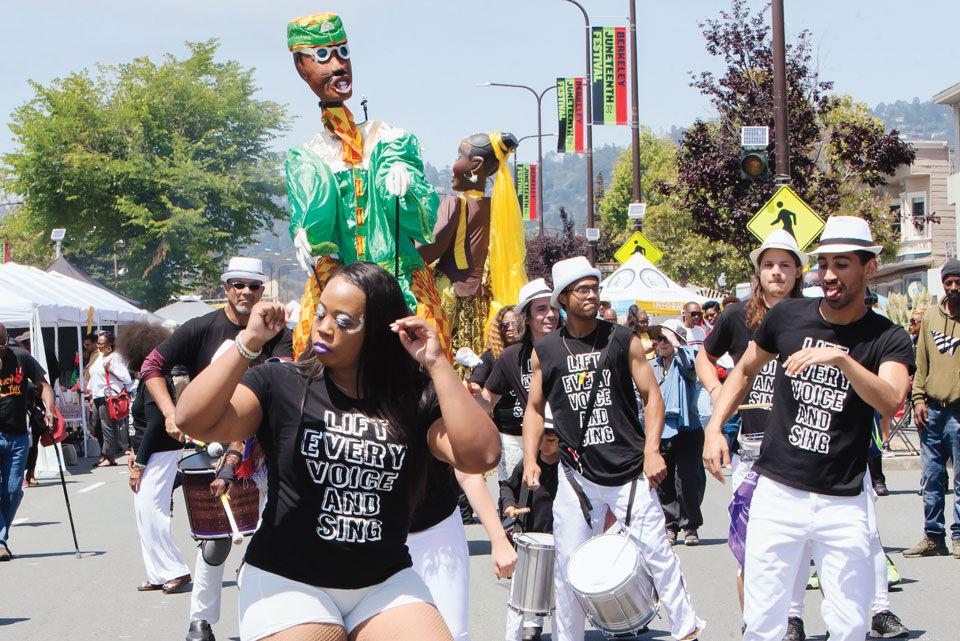 Juneteenth Celebration
June 16. The Oakland Interfaith Gospel Choir, which has been singing locally for nearly four decades, will pay tribute to the holiday with a concert at Berkeley's Freight and Salvage. The show is part of a series with stops at the Bankhead Theater in Livermore and San Francisco's Great American Music Hall. thefreight.org.
---
Juneteenth Celebration
June 17. Livermore Valley Arts will offer visitors art, drumming, music, singing, and dancing showcases to enjoy during their free Juneteenth community event. The Bankhead Theater will also welcome speaker Faith Alpher on June 4 for a look at the facts behind Juneteenth and its place in U.S. history. livermorearts.org.
---
Berkeley Juneteenth Festival
June 18. With a science-and-arts activity area and a teens' stage, the Berkeley Juneteenth Festival is particularly targeted at kids and families. Its 36th year is also expected to spotlight R&B, gospel, jazz, and other performers on its main stage; the festival is a component of Juneteenth Week celebrations at local companies. berkeleyjuneteenth.org.