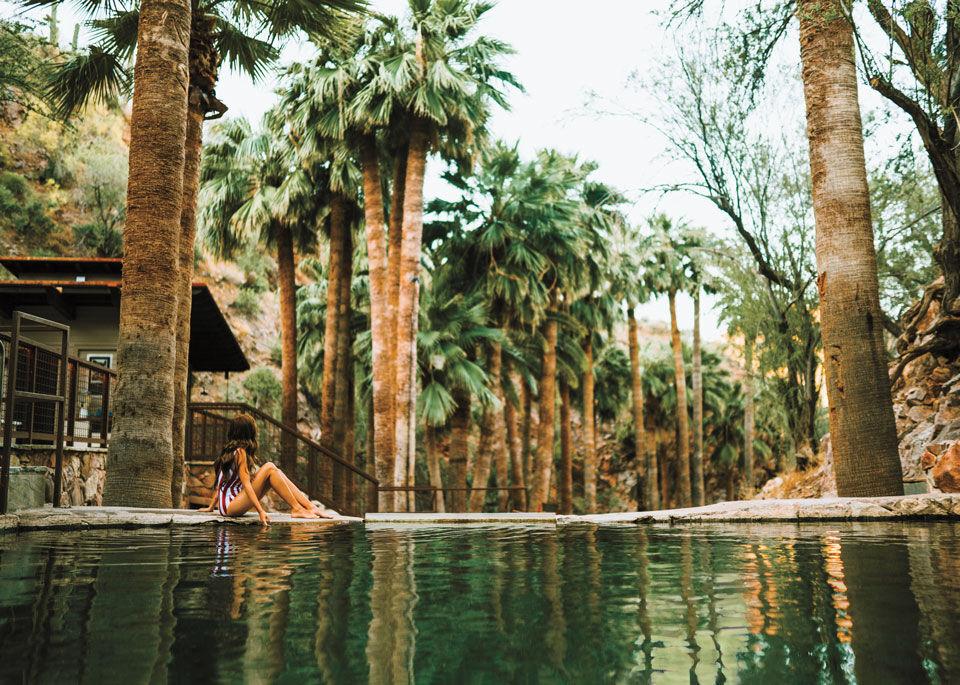 TAKE A LONG, DEEP BREATH. The year 2023 is upon us, and taking the time to reset, relax, and recharge can change your world. Though New Year's resolutions can help chart a course for improved living, the Arizona desert offers a luxe jump start to better self-care. From sound baths and steamy water to stargazing and scaling mountainsides, wellness comes in a variety of forms in this sunshine-spiked slice of the American Southwest.
---
SOAK IT ALL IN
CASTLE HOT SPRINGS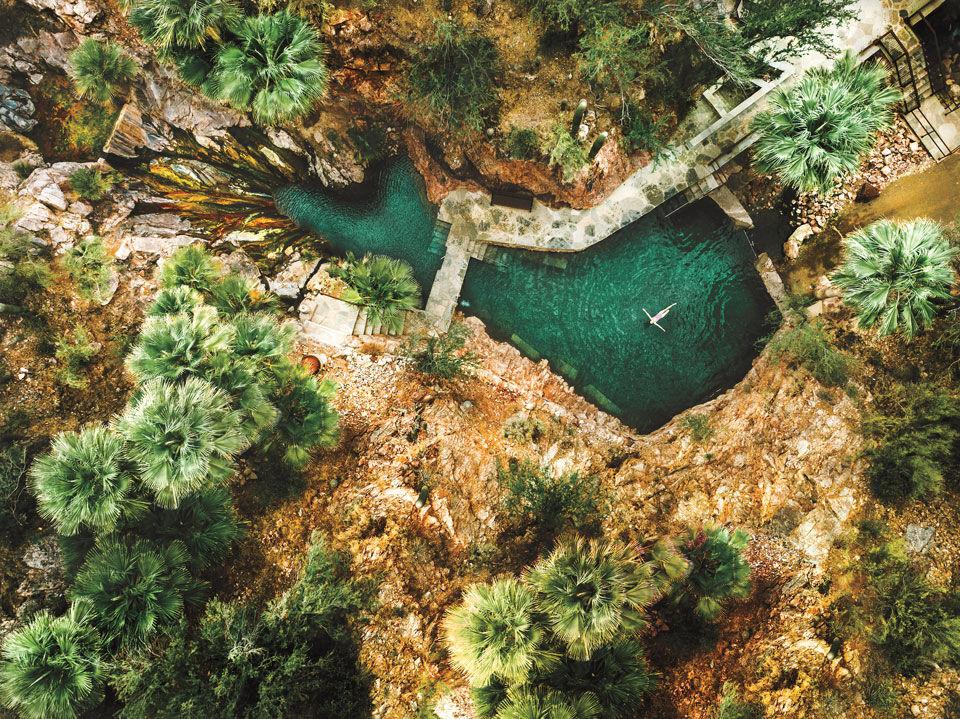 It almost doesn't seem real. After bumping along a dusty, unpaved road for miles, a tranquil oasis suddenly appears. Originally opened in 1896, Castle Hot Springs is remarkably secluded, yet still less than 60 miles from Scottsdale. Vistas here will change the way you think of the Sonoran Desert; vibrant butterflies float through the air, hummingbirds dance among a kaleidoscope of blooms, and swarms of iridescent dragonflies mesmerize onlookers as they move about at rocket-like speeds.
The surprising rainbow of wildlife is drawn here by the same thing that attracts most people to this remote stretch of desert: water. Said to be more than 13,000 years in the making, thermal hot springs cascade into three pools ranging from approximately 86 to 106 degrees Fahrenheit. Rich in minerals including lithium, calcium, and magnesium, the springs possess a therapeutic magic that does more than simply relieve aches and pains; it calms your mind and blissfully soaks your psyche.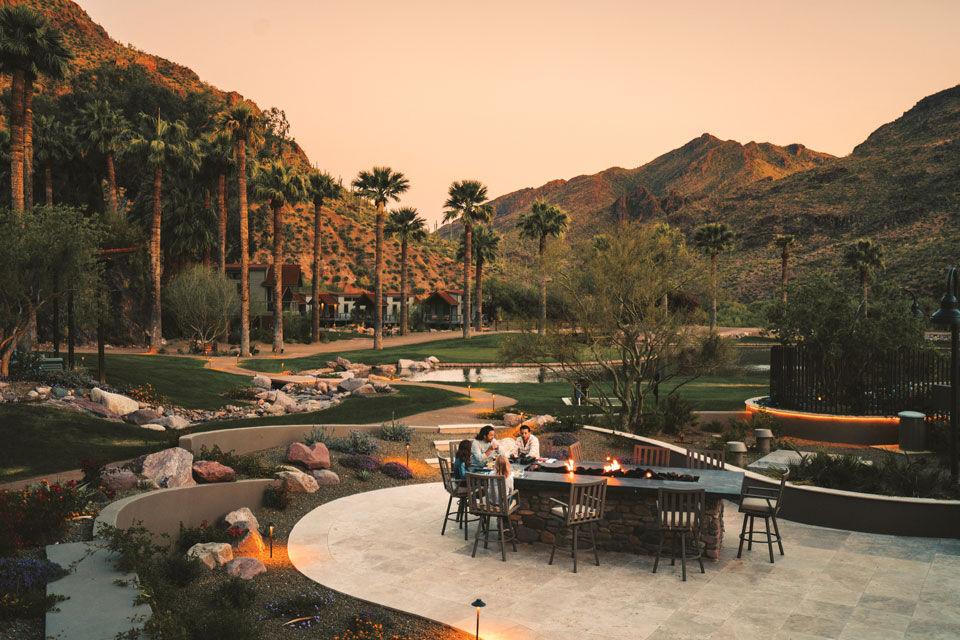 Relaxation here goes well beyond moments of weightlessness in the water. Sound baths use vibration and resonant sound to lull listeners into a meditative, balanced state; guided breath work expands the lungs and helps release tension; and tai chi brings balance. But steps to soothe the soul aren't limited to times at rest.
Rejuvenation can sprout from the exhilaration experienced when walking across a canyon on an aerial bridge dangling 150 feet from the ground, or from the hushed stillness discovered at the summit of Castle Peak after climbing the only Via Ferrata adventure course in Arizona. Impactful moments can be had throughout the 1,100-acre property, whether by noticing the moon over the rough and rugged Bradshaw Mountains, or catching sight of a lucky rabbit that's found its way into the resort's flourishing farm.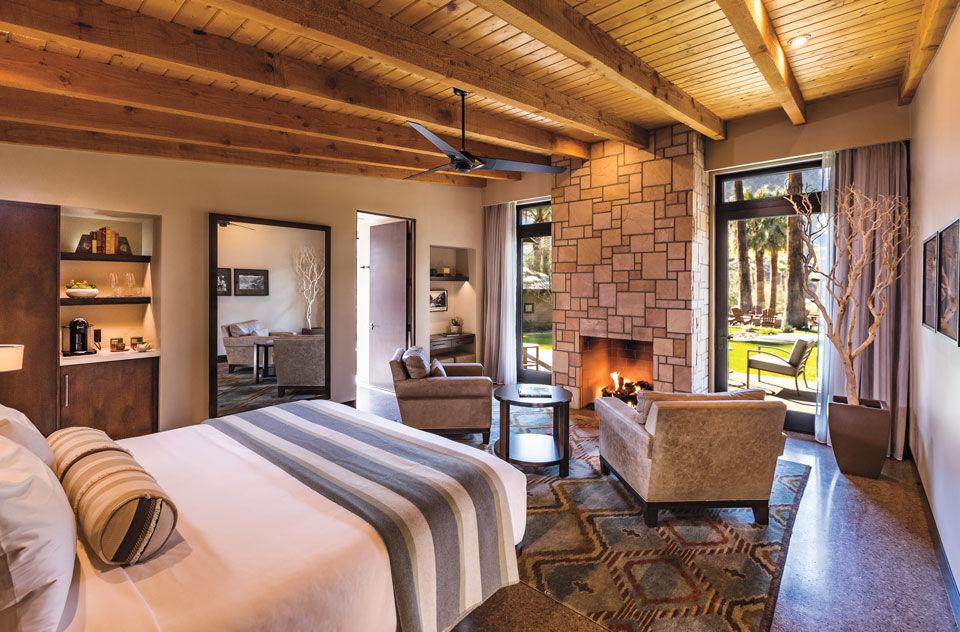 "It's unique growing here, because we use spring water for everything," says Ian Beger, farm director and agronomist at Castle Hot Springs. "Things have this flavor that I've never been able to achieve anywhere else."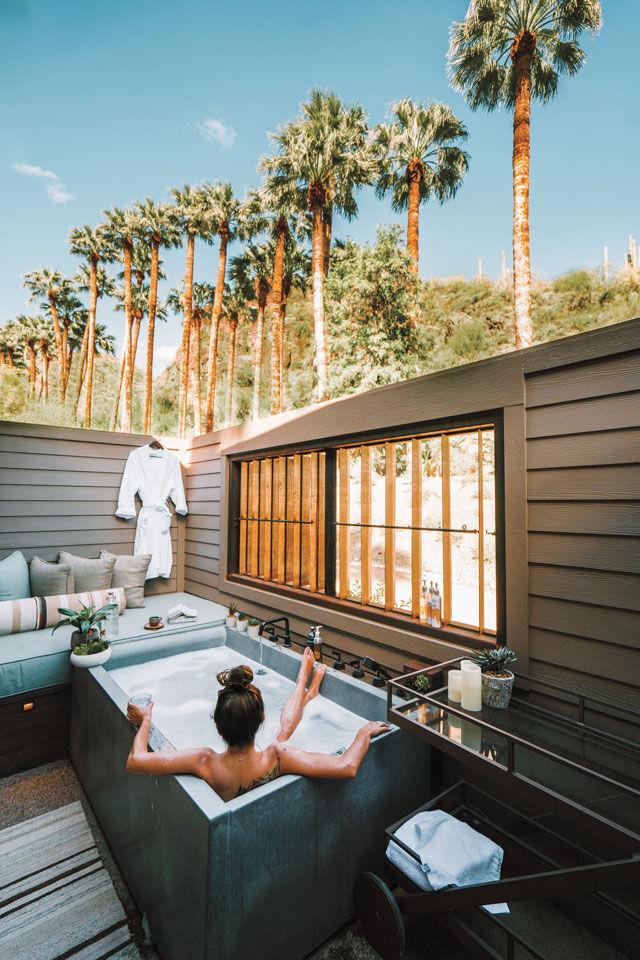 Beger and his farm team have experimented with more than a thousand varieties of fruits, vegetables, and herbs. Countless victories in the garden translate to one-of-a-kind dishes at the resort's Harvest restaurant (think mushroom and eggplant lettuce wraps featuring almond butter and ponzu, and rack of lamb with eggplant puree, Israeli couscous, basil pesto, and mint chimichurri).
If there is no room for dessert following the farm-fresh fare, you are not alone. Instead, opt to indulge your spirit in the hot springs beneath the glow of star-filled skies. castlehotsprings.com.
INSIDER TIP
Savor the 7.2-mile journey along the dirt road to reach the resort. Though bumpy, it offers lovely views of Lake Pleasant and the chance to spot wild burros munching on desert vegetation.
---
PLAY IT FORWARD
CIVANA WELLNESS RESORT & SPA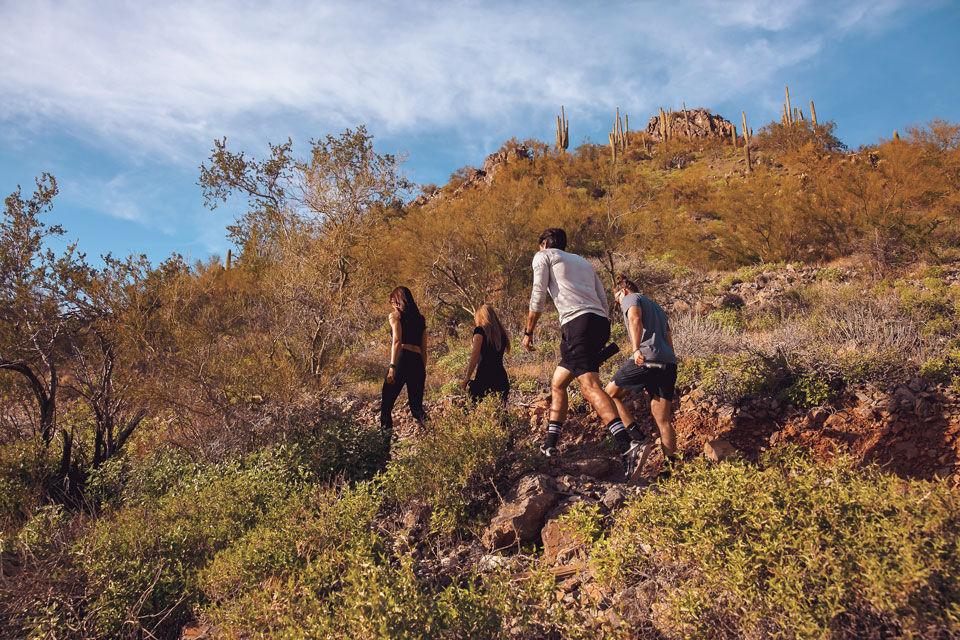 Set in the aptly named desert town of Carefree, Civana Wellness Resort and Spa understands that the definition of wellness is different for everyone. From yoga nidra and numerology to pickleball and beat-based trampoline classes, the resort provides guests with a holistic and flexible approach to well-being, granting unlimited access to more than 70 classes each week. Whether you're hoping to break a sweat or learn to meditate, you'll find the tools to help you do it at Civana.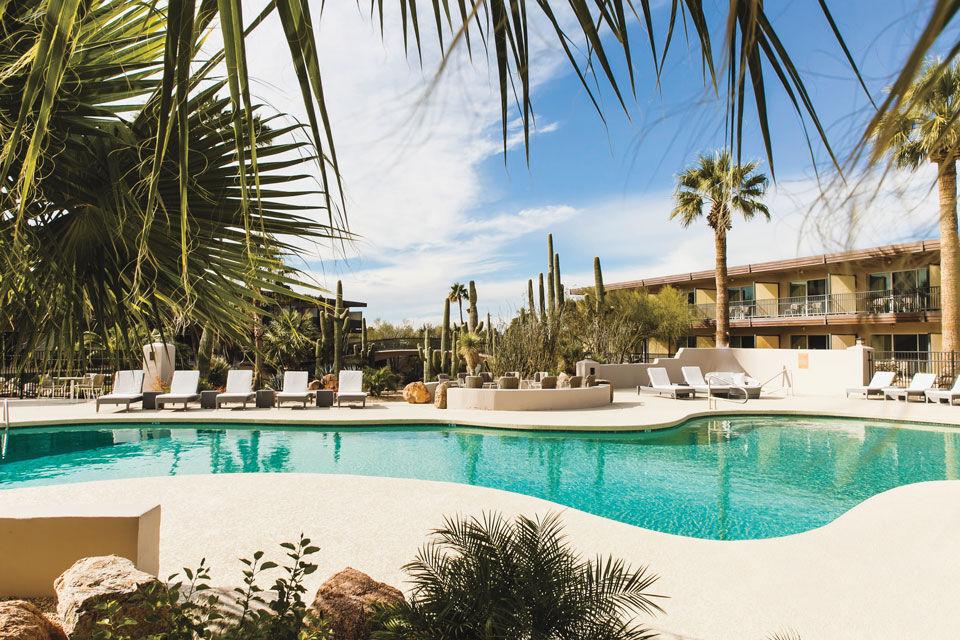 Though the resort is located less than an hour from Phoenix Sky Harbor International Airport, its 20-acre campus contains a refreshing amount of room to roam—from walking the labyrinth and wandering through the rose garden to admiring the 100-plus-year-old cacti rooted throughout the property. Though every offering at Civana is optional, getting outside is encouraged; along with sunrise yoga and sound baths under the stars, guided hikes traverse nearby desert preserves.
Seasonal dishes like zucchini enchiladas take center stage on the menu at Terras restaurant, reinforcing the idea that good food can also be good for you. But Civana's zero-deprivation approach to well-being is arguably most appreciated at the bar, where lead mixologist Liam Maindonald shakes up cocktails using natural sweeteners like agave and locally sourced ingredients ranging from citrus to spirits.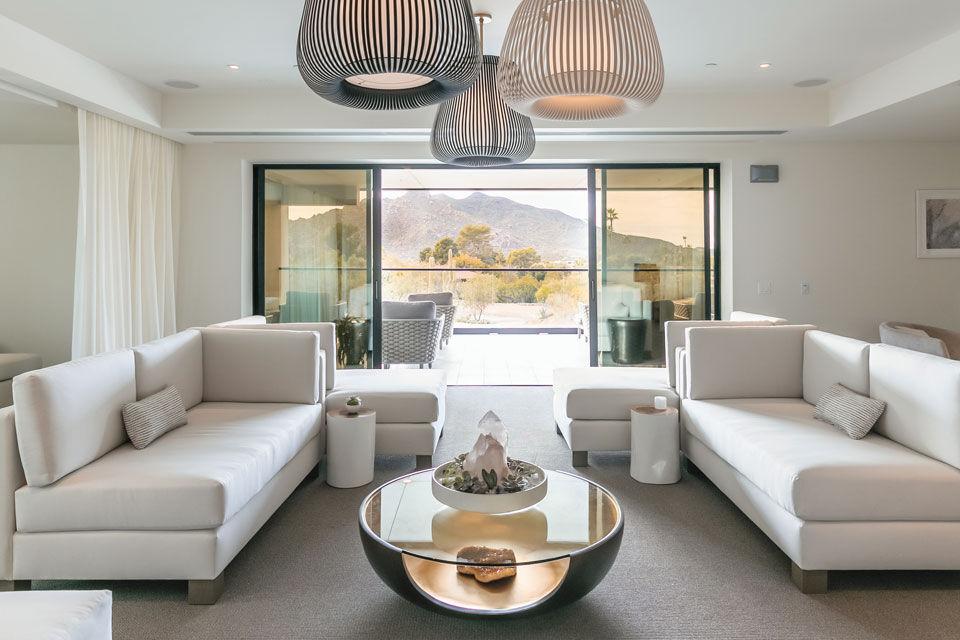 "Our philosophy in our beverage program is to create healthy, low-sugar natural cocktails," says Maindonald. "And why not drink in the way that's best for our bodies?"
So raise a glass (perhaps of prickly pear sangria) to healthy and delicious habits—the kind that are apt to stick long after the trip home. civanacarefree.com.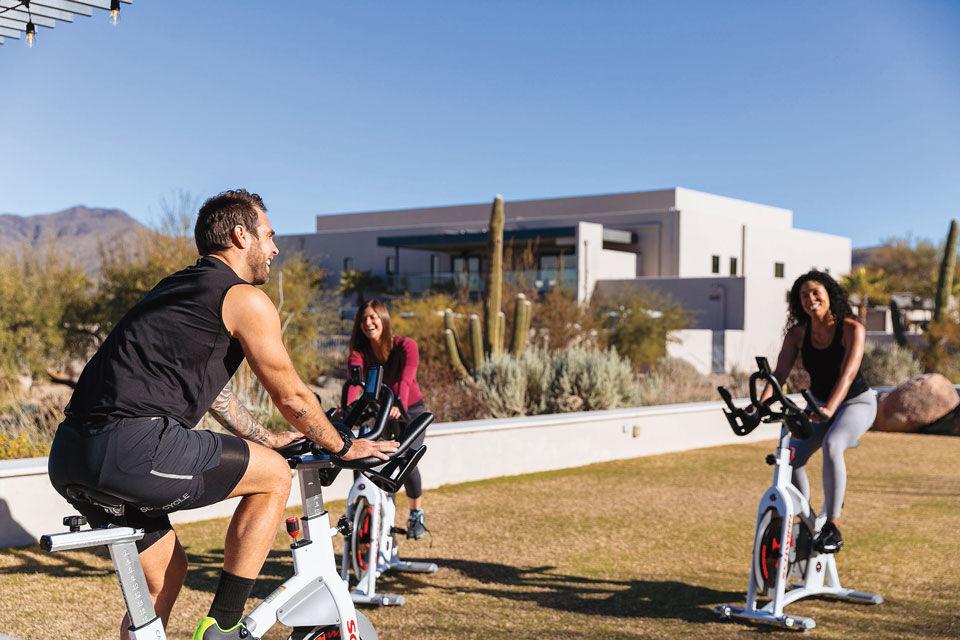 INSIDER TIP
On Wednesday and Friday nights, it's a hoot to head to the Buffalo Chip Saloon and Steakhouse for bull riding.
---
RETREAT TO THE RED ROCKS
ENCHANTMENT RESORT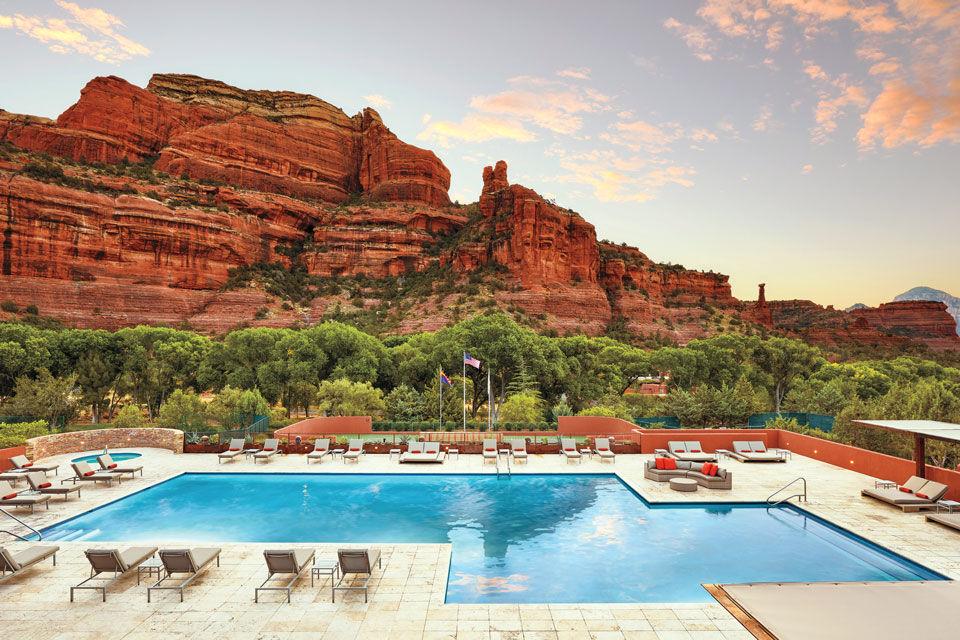 It's the first thing you see as you approach the entrance to Enchantment Resort—a dramatic red rock spire known as Kachina Woman. Standing 80 feet tall, the rock formation is sacred to Native Americans. Reaching into seemingly endless blue skies, she guards the gateway to Boynton Canyon, an area considered one of Sedona's most powerful vortices, or natural energy centers. The horseshoe-shaped canyon comprised of red rock buttes, sandstone monoliths, soaring spires, and groves of piñons and ponderosa pines envelops Enchantment Resort.
"I do believe people are drawn here, whether they know it or not," says Kim McDermott, a senior member of Enchantment's Mii Amo spa's Mindfulness Team.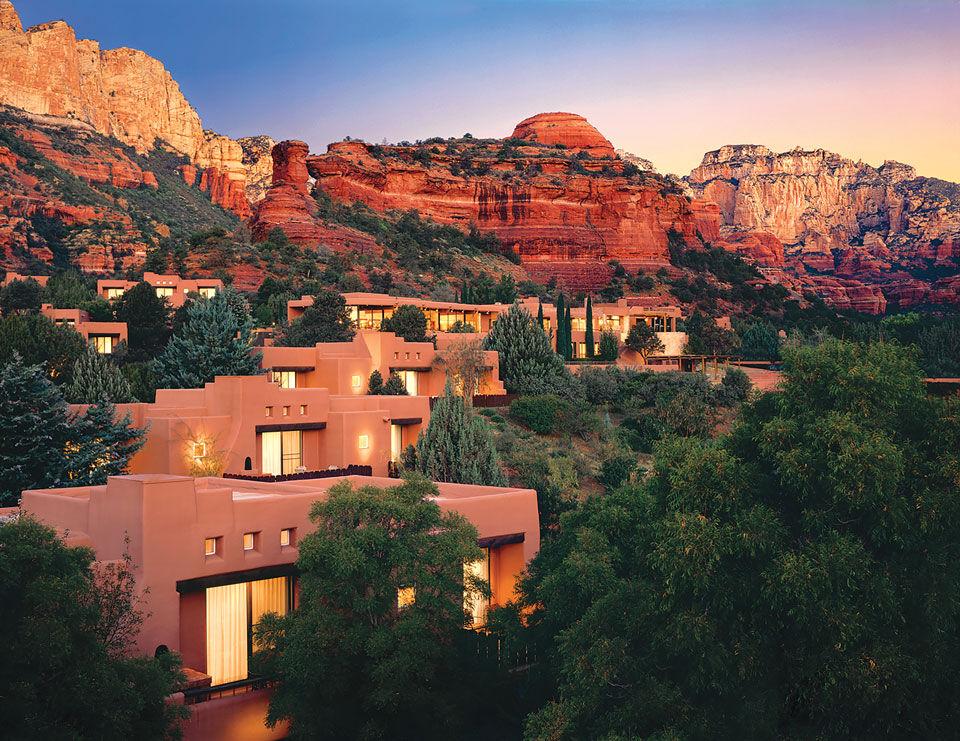 Panoramic views of variegated rust and burnt red rock canyon walls set the stage for a stay in this captivating desert wilderness less than a 30-minute drive from downtown Sedona. Guided well-being experiences ranging from meditative labyrinth walks and qigong classes to morning stretches and yin yoga take place throughout the day.
Outdoor enthusiasts will find their zen at Trail House, the resort's hub for private guided adventures including mountain biking, hiking, bird-watching, and treks to the Grand Canyon. Designated an International Dark Sky Community in 2014, Sedona treasures its starry skies. Visitors willing to venture out on a tour of the desert at night can decompress beneath the glow of the Milky Way.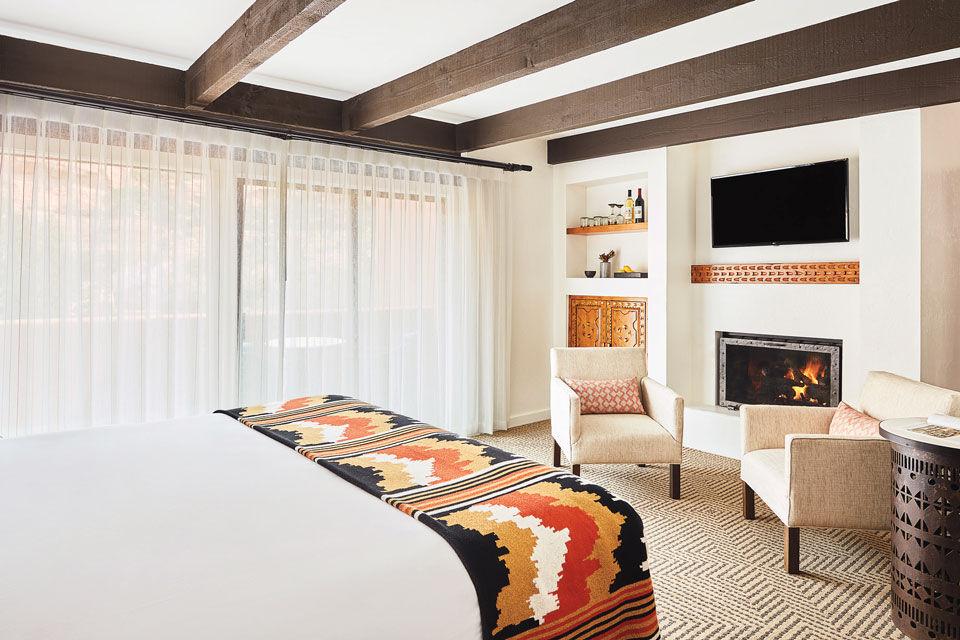 For those who prefer to take in the scenery on their own, it's as easy as rolling out of bed and walking onto their patio. All casitas and suites boast Southwestern decor, fireplaces, and dazzling views of Boynton Canyon.
For those who find it hard to sit still, hiking trails are just steps away. The Boynton Vista Trail snakes its way toward Kachina Woman; if you have a few hours, the trail into Boynton Canyon provides stellar views of crimson cliffs and chance early morning meetings with grazing mule deer.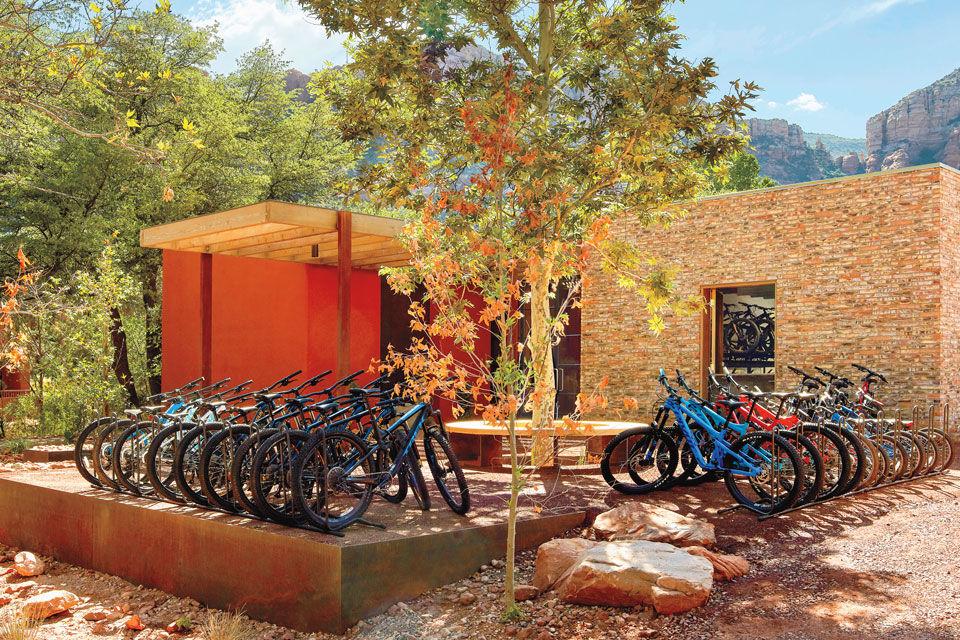 Another way to make time for self-care is spa treatments. Consistently ranked among the best spas in the country, the on-site Mii Amo spa will reopen next month after a major renovation. Until then, signature offerings like its Intentional Aromatherapy Massage—which is designed to promote relaxation by harnessing the power of oils blended with spearmint, lavender, geranium, and more—take place in spacious spa suites on the 70-acre property. enchantmentresort.com.
INSIDER TIP
Drive the Red Rock Scenic Byway. Also known as State Route 179, it promises stunning views of Sedona's iconic rock formations.