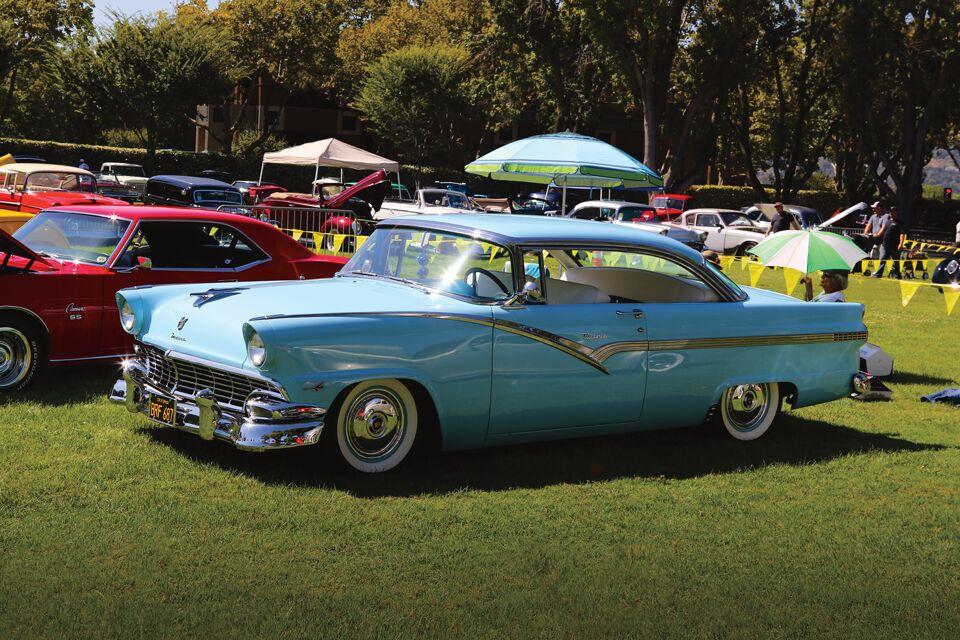 Whether you're a die-hard auto lover or 
just interested in learning about classic cars and racing, the Goodguys Rod and Custom Association's 34th West Coast Nationals is for you. Held on August 27 through 29 this year at the Alameda 
County Fairgrounds in Pleasanton, the show promises a variety of events that are sure to please longtime and new car enthusiasts alike.
The extensive lineup includes autocross course races, an outdoor car exhibition, a swap meet, a tire burnout event, and more. Overall, more than 3,500 cars are expected to be on display during the show. "This is one of those bucket-list events for hot rodders throughout the country," says Andrew Ebel, COO of Goodguys. He cites the America's Most Beautiful Street Rod award ceremony as one of his favorite moments during the show. "It brings out some of the top builders in the country," he says. "Even if you see hot rods in your neighborhood, you don't see these."
Since its founding, Goodguys has grown to more than 70,000 members and holds automotive events across the United States—but it has stayed loyal to its 
Pleasanton roots. The association was established by the East Bay's Gary Meadors and presented its initial show at the Alameda County Fairgrounds in the 1980s.
"[It's] one of the most beautiful fairgrounds in the country," says Ebel. "It's an easy place to call home."
Because of the pandemic, the organization has created the Goodguys Cares safety 
program, and many of the festivities will 
be held outside. The team takes pride in welcoming visitors of every interest level and providing a family-friendly day for all.
"You can check out a lot of cool cars; you can enjoy some great weather, have some good food, and listen to some cool music," says Ebel. "The automotive enthusiast community is one of the most refreshing groups of people you could ever meet." good-guys.com/wcn-spectator.