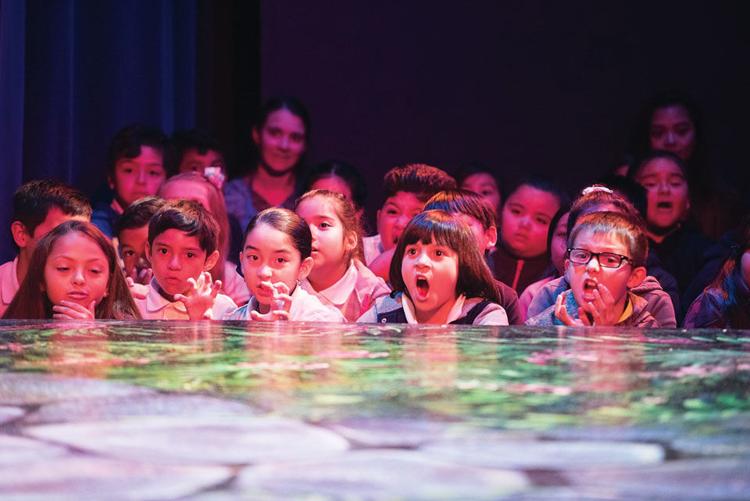 On October 4, 1990, Bob Hope, Vic Damone, Diahann Carroll, and Joel Grey opened the brand-new Lesher Center for the Arts (LCA) in Walnut Creek. The state-of-the-art successor to the converted walnut warehouse-turned-theater affectionately known as the Nuthouse, the LCA now offers more than 800 performances to 350,000 visitors each year.
Despite being hit hard by COVID-19 closure regulations, the LCA hopes to present socially distanced programming on its outdoor Rudney Plaza when it is completed this fall, including family theater shows, symphony rehearsals, and band performances.
That variety of programming has been a beloved hallmark of the LCA across the decades. "[It is] the same reason that Baskin-Robbins has 31 flavors—there's something for everybody," says Scott Denison, longtime general manager of the center.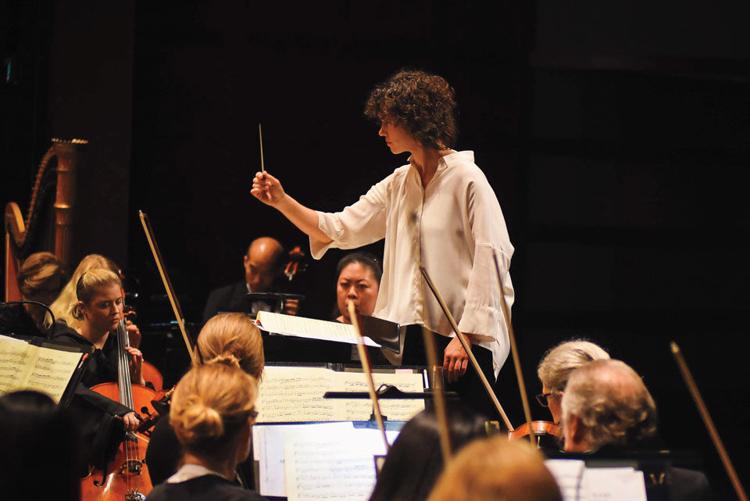 Highlights from the Lesher Center's illustrious 30-year history:
Shirley Valentine, a one-woman show from the LCA's 
resident Center 
Repertory Company, has been revived to sold-out audiences three times after its original run, most recently in 2018.
Five symphonies and orchestras 
currently call 
the LCA home (Diablo Symphony Orchestra, California Symphony, Contra Costa Chamber 
Orchestra, Diablo Wind Symphony, and Contra Costa 
Wind Symphony).
The 13th Chevron Family Theatre 
Festival, an
extravaganza of 
performances, 
exhibits, and costumed characters, took place last year. "It was kind of like Disneyland North," says Denison.
The Shellie Awards, which recognize 
excellence in theater in central Contra Costa County, were first held 41 years ago. Since 1980, Center Rep has won 28 Shellies—and actors and designers for the company have been awarded another 180.
In 1992, the first Tony La Russa's Animal Rescue Foundation Stars to the Rescue benefit was held. The event has welcomed pop culture legends such as Carlos Santana, Robin Williams, Keith Urban, Emmylou Harris, John Fogerty, and members of 
the Eagles.
Through the Arts Access program, an estimated 200,000 to 300,000 children from underserved schools have visited the LCA.
Newsmakers: 
Lesher Speaker 
Series has hosted Madeleine Albright, Maya Angelou, Colin Powell, and many other headliners.
Diablo Regional Arts Association has scheduled virtual programs during the LCA's closure. On October 3, jazz artists will perform in Music Connects Our World, and High School Notes A Cappella will showcase local talent on November 13.
 lesherartscenter.org.
Upcoming 
Arts in the Tri-Valley
In addition to promoting the online programming of their resident companies, the Livermore Valley Performing Arts Center—home to the Bankhead Theater and 
Bothwell Arts Center—is planning to offer free virtual concerts performed by local musicians at outdoor venues this fall. The creative team is also hoping to host a limited 
ArtWalk in October, as well as a visual art exhibition focused on nature's patterns, debuting in storefronts and online before coming 
together at the Bankhead Gallery once it is able to 
welcome guests. "We will 
do our best to partner with and promote any arts-related 
activities in the Tri-Valley," says executive director 
Chris Carter. "I encourage people to let us know what they are doing so we can 
help spread the word." 
lvpac.org.